Jamaica Car Rental 2023: How to Rent a Car in Jamaica
Choosing the right Jamaica car rental company requires thorough research and consideration. Factors such as service offerings, policies, hidden costs, vehicle quality, and customer service are important.
Understanding Jamaican driving laws is crucial. Booking in advance, knowing available rental car types, and securing proper insurance coverage are recommended. 
Navigating Jamaican roads, exploring popular destinations, and prioritizing safety and security are key. Keep reading as we cover all of these (and more) in this complete guide for how to rent a car in Jamaica in 2023.
But first…
| Car Rental Agency | Rating | Reviews | Location | Opening Hours | Contact | Customer Review |
| --- | --- | --- | --- | --- | --- | --- |
| Montana Car Rentals Limited | 4.5 | (55) | Kingston, Jamaica | Open 24 hours | +1 876-337-3006 | "We rented a car for 14 days, and had no problems." |
| Swift Car Rental | 4.8 | (99) | Kingston, Jamaica | Closes 8 PM | +1 876-564-3480 | "Best in Jamaica, they are reliable and dependable." |
| Salem Car Rental | 4.8 | (44) | Runaway Bay, Jamaica | Closes 4:30 PM | +1 876-973-4167 | "Tip: go for a larger car than a Yaris if going further afield." |
| Bowla's Car Rental Ltd | 4.6 | (7) | Kingston, Jamaica | Closes 5 PM | +1 876-960-0067 | "Friendly and courteous staff." |
| Aubyn's Car Rental Limited | 5.0 | (23) | Kingston, Jamaica | Open 24 hours | +1 876-455-3801 | "I had a good experience renting a car from Aubyn's Car Rental." |
Choosing the Right Jamaican Car Rental Company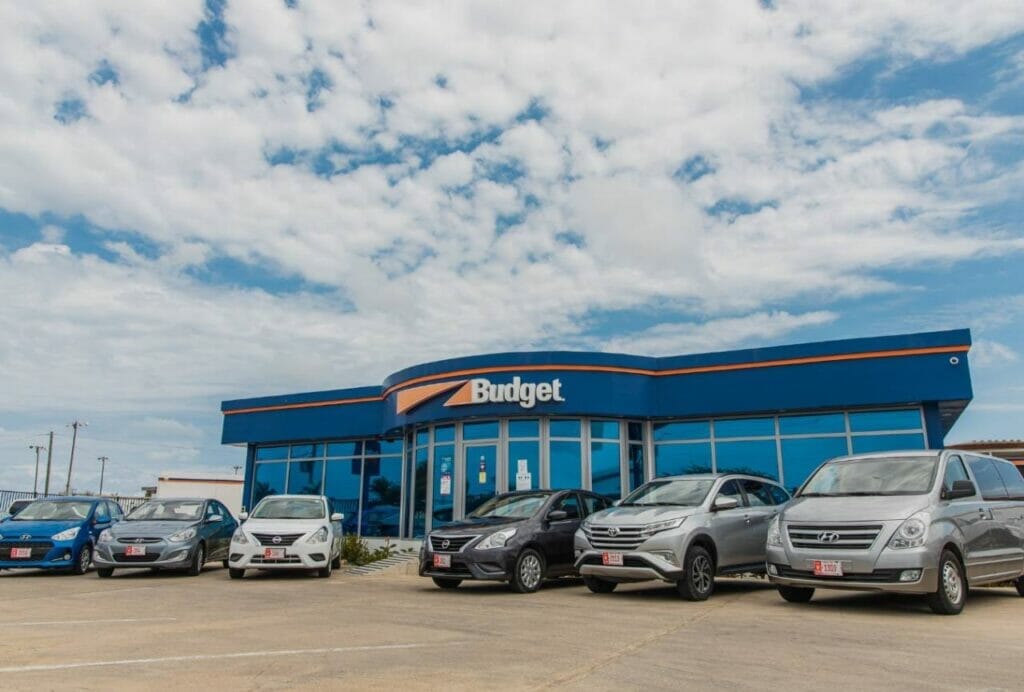 When it comes to selecting a car rental company in Jamaica, doing your research is key. Look for reputable companies with positive online reviews to ensure quality and reliability. Don't shy away from asking questions about their service offerings, policies, and hidden costs. Keep in mind that there are other important considerations besides only pricing, such as customer service, car quality, and flexibility.
Jamaica boasts several international rental agencies like Budget, Hertz, and Enterprise, along with local companies like Island Car Rentals. While international brands might offer a sense of familiarity, local companies could provide a more personalized experience. Always compare their offerings, rates, and customer feedback before making your decision.
Here are some additional points to consider when choosing the right car rental company in Jamaica:
Service Offerings: To fit your unique demands, search for a vehicle rental business that offers a variety of options. Some companies may offer extras like GPS navigation systems, child car seats, or additional insurance coverage. Verify whether these services are offered and whether there are any additional fees.
Policies: Familiarize yourself with the rental company's policies regarding reservations, cancellations, and late returns. Understand their requirements for driver's licenses, age restrictions, and fuel policies. Knowing the policies in advance can help you avoid any surprises or misunderstandings during your rental period.
Hidden Costs: Inquire about any potential hidden costs or fees that may not be included in the initial price quote. Examples of hidden costs could include additional charges for mileage, airport surcharges, or insurance deductibles. Clarify these details upfront to have a clear understanding of the total cost of your rental.
Customer Service: Good customer service is crucial when renting a car. Consider reading customer reviews and testimonials online to gauge the level of customer satisfaction with the company. Choose a car rental agency that responds to client issues in a courteous, dependable, and quick manner.
Vehicle Quality: The condition and age of the rental vehicles can vary between companies. Verify that the rental fleet is kept up-to-date, and that the cars are tidy and functional. Opting for a reputable company with newer vehicles can provide a more comfortable and reliable driving experience.
Flexibility: Flexibility in terms of pick-up and drop-off locations may be crucial depending on your vacation plans. Some car rental companies may offer multiple locations, including airports, hotels, or city centers, making it more convenient for you to collect or return the vehicle.
Understanding Jamaican Driving Laws and Regulations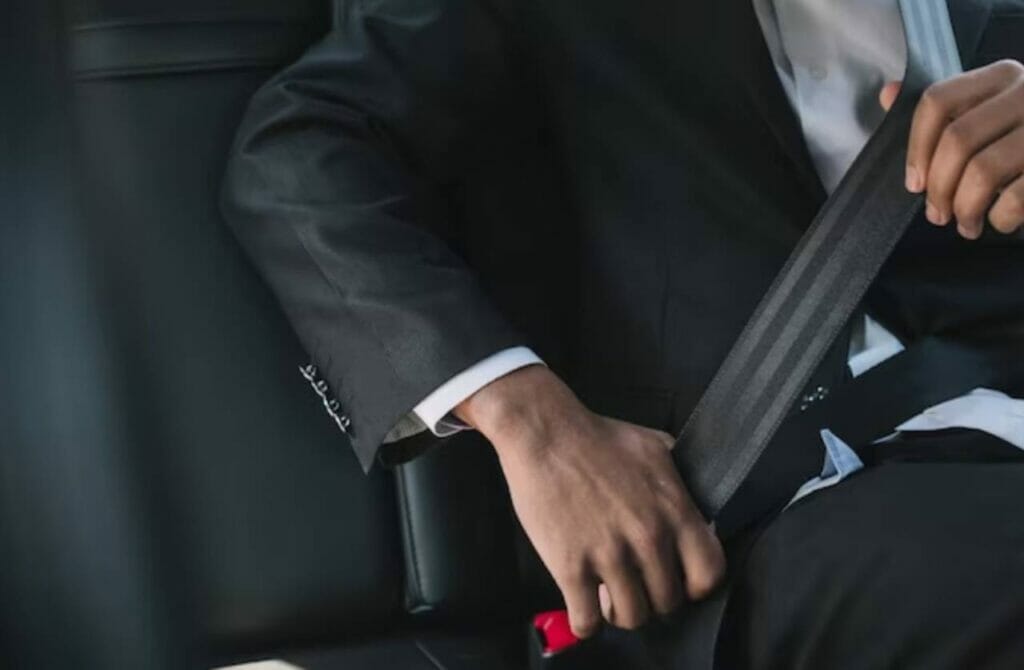 Learn the rules and restrictions for driving in Jamaica before you jump in your rental car and start driving. For those used to driving on the right side of the road, it may take some getting used to driving on the left side in Jamaica. Seat belts are mandatory for all passengers, and using a mobile phone while driving is strictly prohibited unless it's hands-free.
Jamaican Travel Tip: Jamaica also enforces strict drink-driving laws, with severe penalties for offenders.
The legal blood alcohol limit is 0.08%, but it's always safer not to drink and drive. Speed limits vary from 30km/h in built-up areas to 80km/h on highways, but it's essential to always follow the local signage as speed limits may change frequently.
Booking a Rental Car in Jamaica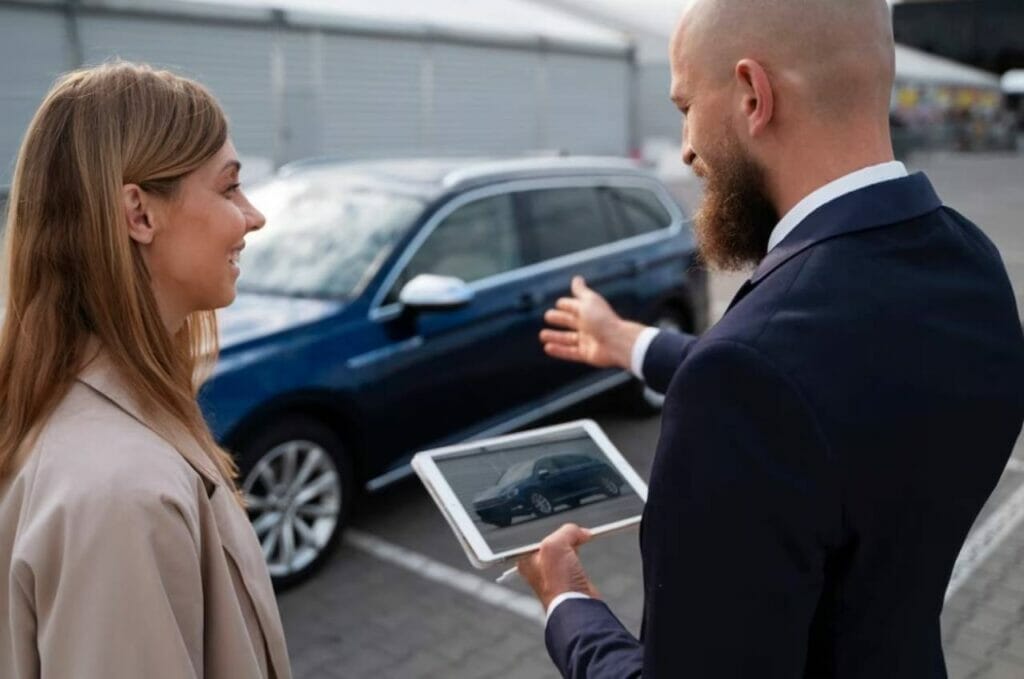 Booking a rental car in Jamaica can be done online before your trip or upon arrival. However, booking in advance is recommended to secure your preferred vehicle type and get the best rates. Make sure the car is appropriate for the sort of driving you'll be undertaking when making your reservation. For instance, if you plan on exploring rural areas, you might need a car with higher clearance.
Make sure you thoroughly read the rental terms and conditions throughout the reservation procedure. Take note of policies about fuel, mileage limits, late returns, and additional drivers. It's better to clarify any uncertainties at this stage than to face surprises later on.
Types of Rental Cars Available
The types of rental cars available in Jamaica vary widely, ensuring there's something to suit every traveler's needs. Options range from compact cars, perfect for solo travelers or couples, to SUVs and minivans that can accommodate larger groups or families.
For those planning to explore Jamaica's beautiful but sometimes rugged landscapes, four-wheel-drive vehicles are also available. Make an informed choice since the sort of vehicle you select can affect the cost of the rental, its fuel economy, and its comfort. If you're carrying more than a few bags, don't forget to take the luggage capacity into account.
Here are some examples of the types of rental cars available in Jamaica:
Compact Cars: Compact Cars: If you're traveling alone or with a partner and searching for a cheap choice, a compact automobile is perfect.These cars are fuel-efficient, easy to maneuver in urban areas, and often have lower rental rates.
Sedans: Sedans offer a balance between comfort and affordability. They provide more space than compact cars and can comfortably accommodate small families or groups. Sedans are a popular choice for travelers who prioritize comfort and legroom.
SUVs: SUVs are a versatile option for travelers who need more space and a higher seating position. They provide ample room for both passengers and luggage, making them suitable for families or groups with larger baggage requirements. SUVs also offer better off-road capability, allowing you to explore Jamaica's rugged terrain more confidently.
Minivans: Minivans are the ideal choice for larger groups or families traveling together. With their spacious interiors and multiple seating rows, minivans provide ample legroom and storage capacity for both passengers and their luggage. They are equipped with features designed for comfort and convenience during long journeys.
Convertibles: If you're looking to enjoy the sunny weather and coastal drives in Jamaica, consider renting a convertible. Convertibles allow you to soak in the breathtaking views while enjoying the open-air experience. They are a popular choice for travelers seeking a fun and memorable driving experience.
Luxury Cars: For those who want to travel in style and luxury, there are options to rent high-end vehicles in Jamaica. Luxury cars offer premium features, advanced technology, and enhanced comfort. They are ideal for special events or for travelers looking to add a touch of luxury to their journey.
Four-Wheel-Drive Vehicles: Renting a four-wheel-drive vehicle is advised if you intend to travel off the main path and explore Jamaica's isolated or hilly regions. These vehicles offer enhanced traction and stability, making them suitable for rough terrains and unpaved roads.
Consider the number of people, the amount of luggage, the preferred degree of comfort, and the specific activities you want to participate in during your vacation when selecting a rental car type. To select the greatest decision for your needs, it's crucial to consider your budget and the vehicle's fuel economy.
Rental Car Insurance in Jamaica
Car rental insurance in Jamaica is not just important—it's compulsory. Most rental companies provide basic insurance coverage, but this typically includes high deductibles. It's advisable to opt for additional collision damage waiver (CDW) insurance to reduce your liability in case of an accident.
Alternatively, some travel insurance policies and credit cards offer rental car insurance coverage. It's worth checking these before you pay for additional coverage. Just ensure that it's valid in Jamaica and covers all potential risk factors. Remember to always have your insurance documents readily available when driving.
Picking Up and Returning the Rental Car
On the day of pick-up, ensure you have your driving license, credit card, and booking confirmation handy. The company representative will walk you through the vehicle condition report. Pay attention to this process and verify the existing damages noted, as you could be held responsible for any damage not recorded at this stage.
Returning the car is usually straightforward. Most companies require the car to be returned with the same fuel level as at pick-up, so plan your last trip accordingly. Be on time for the return to avoid late fees. Before leaving, ask for a final receipt, and make sure all charges align with your initial agreement.
Navigating Jamaican Roads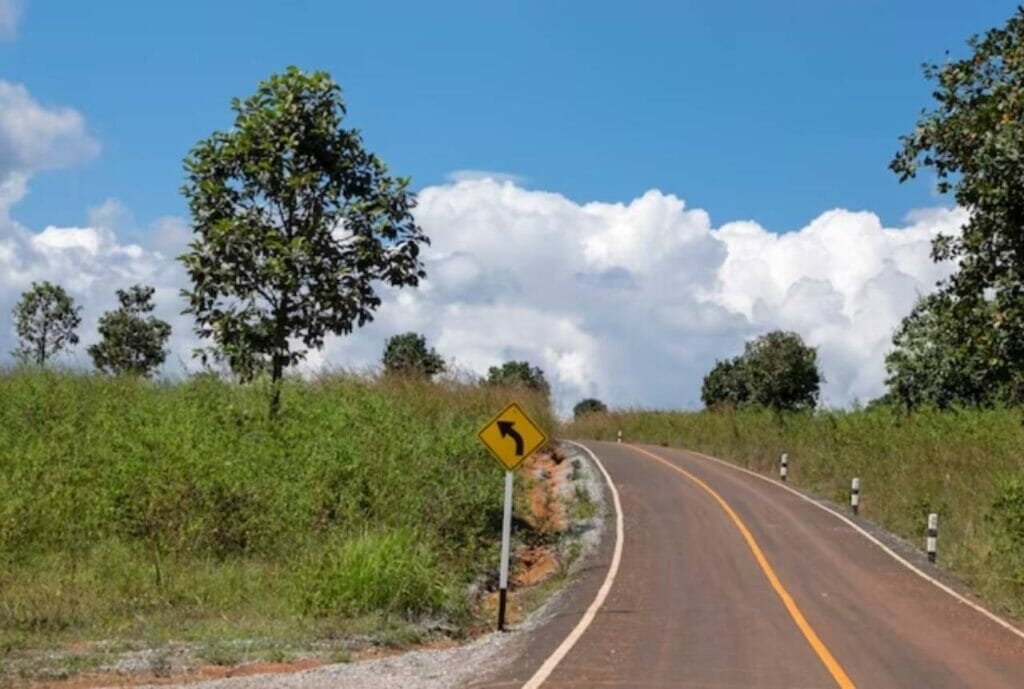 Driving in Jamaica offers a unique blend of breathtaking coastal views and mountainous terrains. However, it can be challenging due to variable road conditions and driving styles. In example, rural areas might have narrow, steep, and occasionally pothole-filled roads. Therefore, it's crucial to drive defensively and stay alert.
Navigating Jamaican roads is easier today thanks to GPS and smartphone navigation apps. But remember, connectivity can be spotty in remote areas, so having a physical map as a backup is a good idea. Local road signs are generally reliable, and Jamaicans are often willing to give directions if you're lost.
Exploring Popular Destinations by Car
The flexibility to go at your own leisure is one of the benefits of owning a rental car in Jamaica. Must-visit spots include the bustling streets of Kingston, the serene beaches of Negril, and the natural beauty of the Blue Mountains. Remember to plan your routes in advance, accounting for rest stops and local traffic patterns.
Don't pass up the opportunity to see off-the-beaten-path locations as well. A drive through the picturesque Cockpit Country or the south coast's Black River can offer a different perspective on Jamaica's vibrant landscapes. As with any travel, ensure you respect local customs and environmental guidelines while enjoying your journey.
Safety and Security Considerations
Safety should be your priority when driving in Jamaica. Always lock your car, even when inside, and avoid leaving valuables in plain sight. Some areas in Jamaica are known for high crime rates, so plan your routes and parking spots to avoid risky areas, especially at night.
Road safety is equally crucial. Jamaican roads can be busy, and local driving styles might seem aggressive to visitors. Always follow the speed limits, use your seatbelt, and avoid driving at night if possible, particularly in rural areas where roads might be poorly lit.
Here are some additional safety and security considerations to keep in mind when renting a car in Jamaica:
Insurance Coverage: Make sure the insurance on your rental automobile is complete. This coverage should include liability protection, collision damage waiver, and theft protection. To comprehend any deductibles or limitations, carefully read the insurance policy's terms and conditions.
Road Conditions: Be aware that road conditions in Jamaica can vary. Particularly in rural locations, certain roads may not be well-maintained and may have potholes or uneven surfaces. Exercise caution and drive at a moderate speed to avoid accidents or damage to the rental vehicle.
GPS and Navigation: Consider using a GPS or navigation system to help you navigate unfamiliar roads. This can assist you in staying on track and lowering your chance of getting lost or entering dangerous regions.
Emergency Contacts: Keep a list of important phone numbers handy, including the car rental company's contact information, local emergency services, and roadside assistance. In case of an emergency or breakdown, you can quickly reach out for assistance.
Drinking and Driving: Driving while intoxicated is forbidden and dangerous in Jamaica. The legal blood alcohol level is 0.08%, and driving while intoxicated has serious consequences. Always designate a sober driver or use alternative transportation if you plan to consume alcohol.
Seatbelts and Child Safety: Make sure that everyone in the car is always buckled up. Follow the child safety seat rules and buckle up your kids in the right system for their size and age if you're traveling with them.
Parking Safety: When parking your rental car, choose well-lit and secure areas. Avoid leaving valuables inside the vehicle or in plain sight, as this can attract potential thieves. If possible, use guarded parking lots or park in reputable establishments.
Emergency Preparedness: A simple emergency kit, comprising a first aid kit, flashlight, spare tire, and tools for small repairs, is something you might want to have in your rental car. Familiarize yourself with the location of the spare tire and necessary tools in case of a flat tire.
You may drive more safely and securely while visiting Jamaica if you keep in mind these safety and security precautions. Always be watchful, aware of your surroundings, and put your own safety first.
Returning the Rental Car
Before you return your rental car, check the vehicle for personal items. It's also important to check the fuel gauge. Keep in mind that the majority of car rental businesses demand that you return the vehicle with the same level of gasoline as when you first picked it up.
Inspect the car for any new damages. If you find any, it's better to report them proactively. To prevent any additional fees, be sure to show up at the drop-off location by the scheduled hour. Once you've returned the car, keep your rental documents and receipts until you've confirmed there are no post-rental charges.
Jamaica Car Rental FAQ
Does Jamaica Have Car Rental?
Jamaica offers car rental services for both domestic and international visitors. Several reputable international and local car rental companies operate in the country, providing a range of vehicle options to suit various needs and budgets.
Can You Rent A Car In Jamaica With A US Driver's License?
A valid US driver's license is acceptable for use in Jamaica while renting a vehicle. International driver's licenses, including those issued in the US, are recognized under Jamaican law. However, it's best to make sure in advance that the particular automobile rental business accepts US driver's licenses as a legitimate form of identification.
Do You Need A License To Drive In Jamaica?
A current driver's license is required to drive lawfully in Jamaica. Visitors may drive in Jamaica for up to three months with a valid driver's license from their home country or an international driving permit. While driving in the nation, it's crucial to have your driver's license and any other necessary identity documents with you.