Icacos vs. Flamenco: Which Vacation Is Better?
Both Cayo Icacos and Flamenco on Culebra Island are beautiful destinations in Puerto Rico. If you are looking for a dreamy Caribbean vacation and deserted beaches, or you are ready to immerse yourself in the island life, you are close to making the right choice. However, these two destinations are a little off the beaten track, so it is worth considering the differences between them.
The main difference between Icacos vs. Flamenco is that Cayo Icacos is a deserted island located just off the Eastern coast of Puerto Rico. The boat ride from La Croabas' docks takes about 20-40 minutes, and visitors tend to enjoy the island's beauty for a few hours. Flamenco, on Culebra, is better for longer stays and offers all the facilities you need.
| Category | Icacos | Flamenco |
| --- | --- | --- |
| Cost Range for 1 Week | $1,214 stay in Puerto Rico + trip to Icacos (around $25) | $1,451 |
| Transportation | No transportation options on the islands as there are no facilities. | Car rentals or taxis once you are on the island. Publicos (share taxis) |
| Getting There | Ferry, Catamaran Charter, or Water Taxi. Also, a car or taxi is necessary to get to the docks of La Croabas. | Plane, Ferry, Catamaran Charter, or Water Taxi from Fajardo. Use a taxi to get around the island. |
| Activities | Snorkeling, swimming, boat rides, sunbathing, visiting the Reserva Natural Arrecifes de la Cordillera | Visit Flamenco Beach, Culebra National Wildlife Refuge, and Tamarindo Beach. Snorkeling with sea turtles and hiking trails are also available. |
| Facilities | Deserted island with no facilities, garbage cans, or food options. | Accommodation options (no hotel chains), bars and restaurants, cafes, and one store for essentials. A hospital is also present on the island. |
| Weather | Hot all year round, the precipitations are at their minimum during the winter months – between October and May. | Temperatures vary very little, staying around 26℃ (78.8℉) and 32.7℃ (90.8℉) |
| Food and Drink | You will have to bring your food with you. | There are several food and drink options (Puerto Rican and American dishes). |
| Activities for Kids | None on the island | Snorkeling with turtles, beaches. |
Overview: Flamenco Vs. Icacos
Both Cayo Icacos and Flamenco give the feeling of unspoiled island life and have beautiful beaches and snorkeling points. However, the first one does not have any facilities and won't allow you to camp or stay the night.
Flamenco is better for family vacations due to its facilities.
Below is everything you need to start planning the best Puerto Rican holiday.
Cost of Vacation
If you are after a Caribbean holiday that is a stone's throw from your home in the US, Puerto Rico is the first destination that comes to mind. Just off the eastern coast of Puerto Rico's main island, it is possible to find Cayo Icacos and Culebra (where Flamenco is located). These two smaller islands are perfect for enjoying a deserted paradise in all privacy.
If you are thinking about visiting Cayo Icacos, you should keep in mind that the island is deserted, so you won't be able to stay overnight, eat in a restaurant, or use any facility. Therefore, this vacation's main cost depends on how much you are spending during your stay in Puerto Rico.
Luckily, San Juan and the town of Fajardo have several accommodation options that can suit any budget. A week's vacation here for one person can cost between $700 and $1,211 – depending on what you are planning to do. From here, the only additional cost to see Icacos is one of the boat rides, which is between $20 and $40 per person (varies depending on your means of transport).
Planning a vacation in Culebra is different. Here you can find affordable accommodation options for you and your family – and a week on the island won't cost you more than $1,451 per person. It is worth noticing that the food on this small island is more expensive than the one in San Jose, and you will have to travel around by taxi.
Accommodation Options
In Cayo Icacos, there are no accommodation options. However, you can travel here from San Jose or Fajardo (the ferry leaves from La Croabas). In San Juan, you can find both chain hotels, small vacation rentals, and hostels. Therefore, this location is accessible to families, couples, and backpackers alike.
Staying here for one night can cost you between $213 and $297 if you opt for luxurious options such as the San Juan Water & Beach Club Hotel or the stunning Courtyard by Marriott Isla Verde Beach Resort. However, if you opt for a room in a guest house, a night in San Juan will only set you back around $50 – and you can find local pearls such as the quirky Villa Estha.
If you decide to travel to Culebra and settle in Flamenco for the week, you should not expect chain hotels. For an exclusive stay near the beautiful Flamenco Beach, you can spend up to $700, but you will have the chance to stay in a state-of-the-art stay such as the Island Life Resort.
Alternatively, more budget-friendly options include the secluded, but fantastic Culebra Island Villas and Mamacitas Guest House, which will only set you back around $120 per night!
Getting to Your Destination
Getting to your destination can be challenging without the right information, especially if you are heading towards a deserted island.
A Day Trip To Cayo Icacos
To get to Cayo Icacos, you will need to rent a car or pay a taxi to get to the docks. If you have landed in San Juan airport, the drive will take you between 40 and 40 minutes, and you will need to head in the direction of the docks of La Croabas.
You can then decide to board a water taxi, a chartered catamaran, or a ferry, and you can be on the island in less than 30 minutes! Booking your spot in advance is recommended, and if you travel with your family, you might also consider using a local company such as East Island Excursions to take care of the trip.
This will set you back around $30 ($45 for a snorkeling trip), but to set sail, you need a minimum spend of $100 – so, gather all your friends!
The ferries will drop you off on the island in the morning, between 8.30 am and 10.30 am, and will pick you back up whenever you are ready to leave, but not much later than 5 pm.
You will need to have enough food and drinks to get you through the day for your trip. Don't forget a bag to pick up your rubbish and an umbrella to find shelter from the sun!
Staying in Flamenco
From San Juan, you can get to Culebra by air – by boarding a plane from the main airport or from the one in Fajardo. There are several flights a day, which are nonstop and lasting around 30 to 40 minutes. This choice will set you back between $120 and $150 per person.
Alternatively, you can board a ferry from Fajardo (several per day) and spend only around $2 per person. The ferry takes only 45 minutes, but the daily schedule and availability are unpredictable.
Transportation
On Cayo Icacos, there are no roads or facilities. Therefore, once you get there, you can travel on foot. However, the island is not extensive and many visitors just stay nearby the main beach. For this, you won't need to travel as the boat will drop you off a few meters away from the best waters!
Culebra, instead, is a much larger island. Therefore, once the boat drops you off near Flamenco, you will need to hire one of the local taxis to move around. Other alternatives include car rentals or Publicos, which are shared taxis. These are the most affordable options and they will only charge you between $3 and $4 for a ride.
Activities and Attractions
Flamenco offers an endless range of attractions, including hiking, visiting beaches, and relaxing in one of the most beautiful Puerto Rico spots. Indeed, Flamenco Beach has been named the third most beautiful beach in the world.
In Cayo Icacos, there is not as much to do, especially because the main attraction of the area is the unspoiled beaches. However, if you have packed your lunch and you have an umbrella to find shelter from the sun, there is no reason for which you should not make the most out of this paradise corner in Puerto Rico.
Family Activities
Since Icacos is a deserted island, there is not much for kids to enjoy aside from spending a day on a fantastic beach.
If you are looking to enjoy the relaxing island life while your little ones are having fun in facilities built for them, we recommend booking ion Flamenco at the El Conquistador Resort. They offer facilities and entertainment opportunities for everybody, so you can all enjoy a relaxing holiday!
Food and Drink on the Islands
When setting sail towards Cayo Icacos, you should keep in mind that there is no food or drinks available on the island. If you have reserved your trip with a local company, you might be able to make the most out of their included buffets served on board. This often consists of local Puerto Rican foods and ingredients, but it is customizable as you prefer.
Instead, on Culebra, there are several food and drink options available for everybody, and dotting the most popular parts of the island – including Flamenco. Among the best restaurants in the area, you will find Dinghy Dock American Restaurant and Zaco's Tacos.
Weather
Being so close to each other, the two islands of Cayo Icacos and Flamenco share the same climate.
From October to May, Icacos experiences the colder season, with temperatures ranging between 23℃ and 29℃ (73℉ – 84℉). During this period, precipitations are at their minimum.
During the summer months (May to early October), temperatures can reach 31℃ (87℉) during the day and 25℃ (77℉) at nighttime. During this season, rainfalls are more common.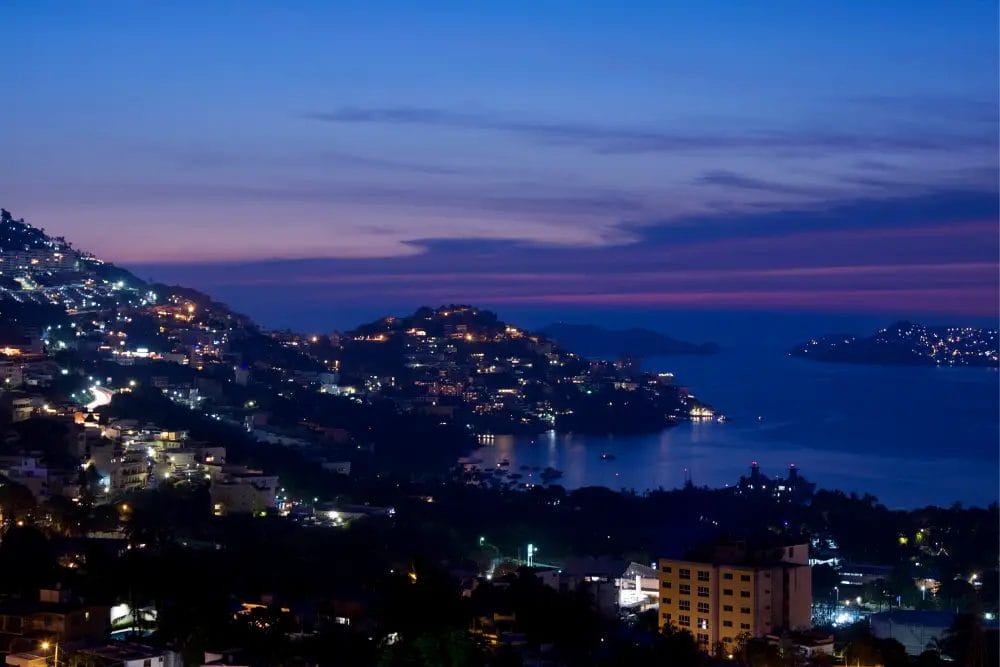 In Culebra, where Flamenco is located, the temperatures vary very little during the year. August, July, and September are the warmest months in Culebra and temperatures can reach 32.7℃ (90.8℉) during this time. The best time of the year to visit Culebra is between early March and early April.
In both cases, the weather can affect your trip. Indeed, if the sea is rough or the weather too windy, the boat or ferry might not run. Checking the local weather forecast is recommended between setting sail for a day trip to these two islands.
Safety
Both islands are extremely safe, and they can be considered among the safest areas in Puerto Rico. However, Flamenco is only a stone's throw away from the hospital on Culebra island. Therefore, if you wish to always have a backup in the case of accidents, Flamenco might be considered safer.
Conclusion: Icacos Vs. Flamenco
Both Cayo Icacos and Flamenco are beautiful destinations in Puerto Rico.
However, the first one is much more challenging to access, and you might have to visit it only as a day trip. Instead, Culebra has all the facilities you might need to stay here for a few days and enjoy a family vacation with your little ones.
If you are curious about both, you can even think about an island-hopping holiday between these two places and Puerto Rico's main island!