Hurricane Dorian and its Impact on the Bahamas
In August 2019, the tranquil paradise of the Bahamas braced itself for an unprecedented threat. Tropical Storm Dorian loomed on the horizon, rapidly intensifying into a Category 5 hurricane.
As residents rushed to secure their homes and stockpile supplies, the Bahamian government mobilized emergency response teams and issued evacuation orders. However, nothing could fully prepare them for what would unfold on September 1, 2019, when Hurricane Dorian unleashed its wrath upon the islands. 
With winds reaching an astonishing 185 mph, the devastation was unimaginable. Homes were obliterated, communities were cut off, and the death toll rose.
In the aftermath, the Bahamas grappled with the immense task of recovery, while simultaneously facing the harsh reality of climate change and its connection to increasingly powerful storms. This article delves into the resilience of the Bahamian people, the environmental impact of Dorian, and the preventive measures being implemented to safeguard against future storms. 
It's a tale of devastation, rehabilitation, and the critical need to confront climate change.
Before the Storm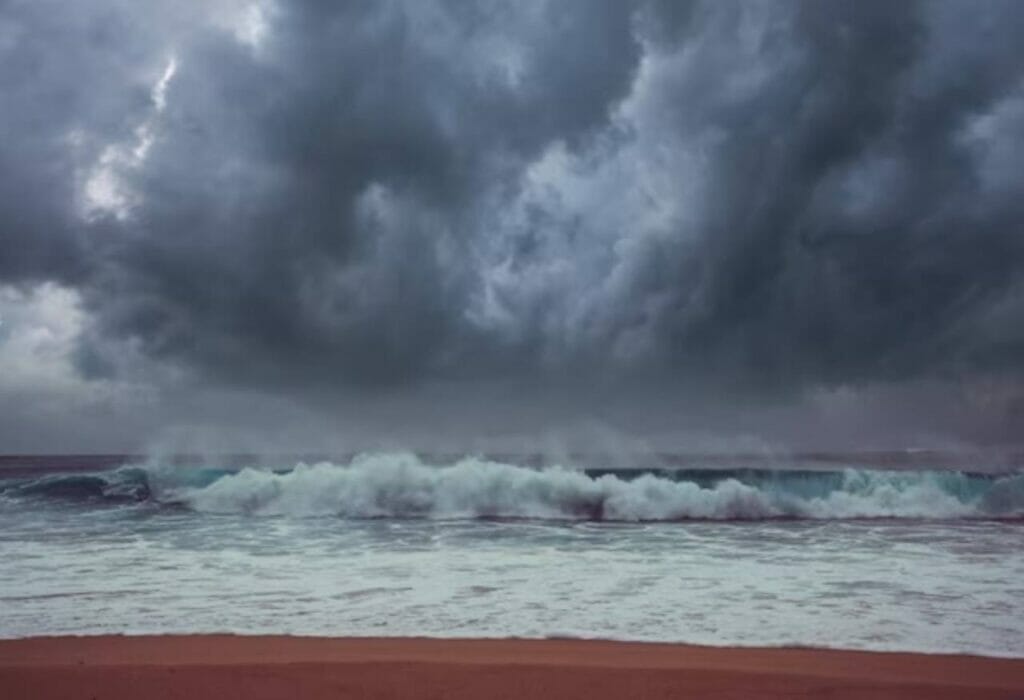 As August 2019 neared its close, the tranquility of the Bahamas was set to be disrupted. Tropical Storm Dorian was brewing in the Atlantic Ocean, gradually increasing in size and intensity.
Meteorologists tracking the storm alerted Bahamians, cautioning that the approaching hurricane could cause catastrophic damage. Despite the Bahamas' high level of hurricane preparedness, the threat of a Category 5 storm like Hurricane Dorian sent shivers across the islands. Residents rushed to stockpile supplies, fortify their homes, and brace themselves for the worst.
The Bahamian government did not remain idle either. Evacuation orders for low-lying regions were issued, shelters were opened, and emergency response teams were activated. Following the hurricane, national and international organizations, notably the Red Cross, began organizing resources to give emergency help. As preparations concluded, the residents could do little more than watch, wait, and hope.
The Day of Dorian
On September 1, 2019, Hurricane Dorian made landfall in Elbow Cay, in the Abacos, at an unparalleled intensity. The winds reached a terrifying speed of 185 mph, making Dorian the most powerful hurricane to strike the Bahamas since records began.
Rain fell in torrents, the sea level rose dramatically due to the storm surge, and the islands were lashed relentlessly for more than 24 hours.
The devastation was immediate and widespread. Houses were flattened, infrastructure was damaged, and entire villages were isolated from the outside world. Telecommunications networks failed, making it impossible for inhabitants to seek assistance or even notify loved ones that they were safe. The paradise that was the Bahamas seemed to have been replaced overnight with a landscape of destruction.
The Aftermath
When Dorian finally moved away, the Bahamas emerged in a state of profound shock. The hurricane had claimed 70 lives, and many more were missing. An estimated 13,000 residences were destroyed or seriously damaged, accounting for a sizable percentage of all housing on the impacted islands. Vital infrastructure, including roads, hospitals, and schools, was in ruins. The storm's fury had displaced thousands, leaving them homeless and destitute.
The economic impact was equally devastating. The Bahamas relies heavily on tourism, and with major resorts and facilities damaged, the industry took a significant hit. Furthermore, the cost of rebuilding was estimated to be in the billions of dollars. It was clear that rehabilitation would be a long and difficult road.
Recovery and Resilience
Despite the enormous challenges, the Bahamians displayed an extraordinary spirit of resilience. The recovery process began almost immediately. International help poured into the country, and local and international groups worked diligently to give food, clean water, and shelter to people in need. Life gradually returned to some form of normalcy.
The Bahamas is still on the mend after two years of devastation. Major strides have been made in rebuilding homes and infrastructure. Tourism is gradually picking up, signaling a return of the vibrant, warm spirit that the Bahamas is known for. While the memory of Hurricane Dorian continues to cast a shadow, the indomitable spirit of the Bahamians shines through, turning a tale of disaster into a testament of resilience.
Environmental Impact
Hurricane Dorian's assault on the Bahamas extended beyond the immediate human loss and infrastructure damage; the storm also had a profound effect on the country's delicate ecosystems. The dramatic surge of ocean waters wreaked havoc on coastal habitats, including mangrove forests, which offer home for a range of animals and play an important role in mitigating climate change by absorbing carbon dioxide.
Moreover, the Bahamas' coral reefs, already vulnerable due to warming ocean temperatures, faced a new threat from the hurricane. As Dorian's waves battered the coastlines, massive amounts of sediment were churned up and deposited onto the reefs, potentially smothering coral and other marine life. The hurricane also disrupted the islands' bird populations, particularly the endemic Bahama Warbler and the critically endangered Bahama Oriole. As the Bahamas begins to rebuild, there's a parallel story of nature's struggle to heal and recover.
The Climate Change Connection
The ferocity of Hurricane Dorian invites a sobering discussion about climate change and its role in intensifying such natural disasters. Climate experts predict that as the earth warms, storms will grow more common and violent. Hurricanes derive their energy from warm sea surfaces, and as global temperatures increase, so does the temperature of the ocean.
For the Bahamas, an archipelago nation with many of its islands barely above sea level, the implications are particularly dire. Rising sea levels, another effect of climate change, leave the islands more vulnerable to deadly storm surges. As the story of Dorian has shown, these aren't distant concerns but real and present threats. The Bahamas' experience highlights the urgent worldwide need to address climate change — both to limit its consequences and to assist vulnerable populations in adapting to a changing environment.
Preventive Measures for Future Storms
Following Hurricane Dorian, the Bahamian government and international organizations realized the importance of taking preemptive measures to mitigate future catastrophes. One key area of focus is infrastructure resilience. The process of rebuilding is being undertaken with an eye towards creating structures that can withstand future hurricanes. Buildings are being designed with higher flood resistance, stronger materials, and adherence to stringent construction codes.
Equally important are community education and preparedness initiatives. Efforts are being made to increase awareness about evacuation plans, shelter locations, and hurricane safety measures. Moreover, the government is investing in improved forecasting and warning systems to ensure timely alerts. While the menace of future hurricanes cannot be eliminated, these preventive measures aim to fortify the Bahamas against such disasters, safeguarding both human lives and the nation's economic stability.
Preventive Measures to Safeguard Against Future Storms
Infrastructure Resilience:

Implementation of stricter building codes and regulations to ensure structures are designed to withstand hurricane-force winds and flooding.
Use of stronger materials and construction techniques, such as reinforced concrete and impact-resistant windows, to enhance the resilience of buildings.
Integration of green infrastructure solutions, such as rain gardens and permeable pavements, to manage stormwater and reduce flood risks.
Elevating critical infrastructure, such as power stations and hospitals, to protect them from potential storm surge damage.

Community Education and Preparedness:

emergency plans about the importance of having emergency plans in place, including evacuation routes and shelter locations.
Distribution of informational materials, such as brochures and pamphlets, with guidelines on hurricane safety measures, such as securing loose objects, creating emergency supply kits, and staying informed through reliable sources.
Conducting drills and exercises to simulate emergency situations and enhance community preparedness, involving schools, workplaces, and neighborhood associations.
Collaborating with local organizations, community leaders, and volunteers to form neighborhood response teams to aid in evacuation operations and give assistance during and after a disaster.

Improved Forecasting and Warning Systems:

Upgrading meteorological monitoring systems to enhance the accuracy and timeliness of hurricane forecasts, including advanced weather satellites, radar systems, and computer models.
Strengthening communication networks and establishing redundant systems to ensure reliable dissemination of warnings and alerts to the public, including mobile notifications, emergency sirens, and radio broadcasts.
Collaborating with international meteorological agencies and organizations to benefit from global expertise and data sharing, improving the overall forecasting capabilities.
Developing partnerships with local media outlets to disseminate storm-related information effectively and reach a broader audience.

Environmental Conservation and Coastal Management:

Implementing sustainable land-use practices and coastal zone management strategies to protect natural ecosystems that act as buffers against storm surges and provide valuable habitats.
Restoring and enhancing coastal wetlands, mangroves, and coral reefs to absorb wave energy, reduce erosion, and support biodiversity.
Encouraging responsible development practices, such as setback regulations and avoiding construction in high-risk areas, to minimize the exposure of infrastructure and communities to future storm impacts.
Incorporating climate change adaptation measures into long-term planning and development processes, considering sea-level rise projections and increasing resilience to extreme weather events.
By prioritizing infrastructure resilience, community education and preparedness, improved forecasting and warning systems, and environmental conservation, the Bahamas aims to minimize the impact of future storms and protect the well-being of its citizens while preserving the nation's economic stability.
Hurricane Dorian Bahamas FAQ
Will Hurricane Dorian Affect The Bahamas?
Hurricane Dorian had a severe impact on the Bahamas. Making landfall on September 1, 2019, Dorian struck the islands with unprecedented intensity, boasting wind speeds of 185 mph. The storm produced widespread devastation, destroying thousands of houses, causing infrastructural damage, and resulting in a considerable loss of life. The Bahamas endured substantial economic and environmental repercussions in the aftermath of this catastrophic hurricane.
Was Hurricane Dorian The Worst Hurricane?
While Hurricane Dorian was exceptionally powerful and caused significant damage, it was not the worst hurricane in terms of wind speed. It was, nonetheless, one of the most catastrophic storms to strike the Bahamas in recent memory. With sustained winds of 185 mph, Dorian ranks among the strongest hurricanes to strike the region. Its ferocity and devastating consequences highlight the immense destructive potential of major hurricanes.
What Was The Worst Hurricane In The Bahamas?
The worst hurricane to hit the Bahamas, in terms of recorded wind speed, was Hurricane Allen in 1980. At the time, this incredibly powerful storm had maximum sustained winds of 190 mph, making it the strongest hurricane on record in the Atlantic Basin.
Allen caused significant destruction and death in numerous Caribbean countries, including the Bahamas. Its intensity and destructive force set a grim benchmark in the history of hurricanes impacting the region.