How to Plan a Family Vacation to Barbados
Plan an unforgettable family vacation to Barbados, the ultimate Caribbean paradise. From family-friendly accommodations to thrilling activities, exquisite dining, and unique wildlife encounters, Barbados offers everything you need for a memorable getaway.
Swim with sea turtles, explore underground wonders at Harrison's Cave, indulge in authentic Bajan cuisine, and immerse yourself in the island's rich history and cultural heritage. 
With pristine beaches, vibrant festivals, exciting outdoor adventures, and luxurious resorts, Barbados is the perfect destination for relaxation and adventure, creating lasting memories for the whole family.
Step 1: Pick a Family-Friendly Accommodation
Finding suitable accommodation is essential for a memorable family vacation in Barbados. The island offers a range of options to cater to different preferences and budgets. Barbados has both opulent resorts and comfortable beachside villas, so whatever your preference.
All-Inclusive Resorts
Barbados boasts several family-friendly all-inclusive resorts that provide a hassle-free experience. These resorts provide a large selection of amenities and recreational activities to keep visitors of all ages amused while they are there. From swimming pools with water slides to supervised kids' clubs, you'll find everything you need for a fun-filled family vacation.
Villas and Vacation Rentals
If you prefer a more private and flexible accommodation option, consider renting a villa or vacation home. There are several family-friendly villas in Barbados with roomy living spaces, numerous bedrooms, and fully functional kitchens. This allows you more scheduling freedom and a home-away-from-home atmosphere.
Family-Focused Hotels
Several hotels on the island cater specifically to families, offering amenities and services tailored to their needs. These hotels often feature dedicated play areas, children's menus, and even babysitting services, ensuring a comfortable stay for the whole family.
Step 2: Most Popular Activities
Both kids and adults will enjoy the variety of fascinating activities that Barbados has to offer. From adventurous outdoor pursuits to educational experiences, there's something for everyone in the family to enjoy.
Explore Harrison's Cave
Embark on a fascinating underground adventure at Harrison's Cave, a natural wonder that will leave your family in awe. A tour through a maze of stalactites and stalagmites on an electric tram will have you awestruck by the fascinating rock formations. It's an educational and thrilling experience that will create lasting memories.
Swim with Sea Turtles
Make sure to include a visit to one of Barbados' beautiful beaches, where you can swim with gentle sea turtles. Take a guided snorkeling tour and encounter these majestic creatures up close in their natural habitat. It's an incredible opportunity for the whole family to appreciate the island's marine life and conservation efforts.
Visit the Barbados Wildlife Reserve
Take a walk on the wild side by exploring the Barbados Wildlife Reserve. This reserve is located in a stunning mahogany forest and is home to many different animals, including monkeys, tortoises, and colorful birds. Stroll along the pathways and observe the wildlife freely roaming in their natural surroundings.
Step 3: Decide Where to Eat
Barbados has a thriving culinary industry, with a wide range of eating alternatives to suit all preferences and tastes. Here are some recommendations for eateries that welcome families.
Oistins Fish Fry
Head to Oistins Fish Fry for an authentic Bajan experience that the whole family will love. This lively outdoor market transforms into a vibrant gathering of food stalls and live music every Friday night. Indulge in freshly grilled seafood, savor flavorful local dishes, and immerse yourselves in the lively atmosphere.
Family-Friendly Restaurants
In Barbados, there are many of family-friendly restaurants serving a range of cuisines. Look for establishments with kids' menus and relaxed atmospheres, where you can enjoy a leisurely meal while the little ones are entertained. Some restaurants even provide play areas or stunning ocean views, adding an extra touch to your dining experience.
Step 4: Plan Some Fun in the Sun!
No family vacation to Barbados is complete without enjoying its pristine beaches. The island is the ideal setting for both pleasure and adventure thanks to its beautiful expanses of sandy beaches and blue seas.
Carlisle Bay
Carlisle Bay is a popular choice for families, thanks to its calm waters and soft sandy beaches. The clear, shallow sea is ideal for children to splash around and build sandcastles. You can also explore nearby snorkeling spots, where vibrant marine life awaits beneath the surface.
Crane Beach
For a more dramatic beach experience, visit Crane Beach, known for its breathtaking scenery and gentle rolling waves. This charming location is perfect for family trips where you can take in the panoramic views, enjoy long walks down the coast, and make priceless memories.
Step 5: Festivals and Events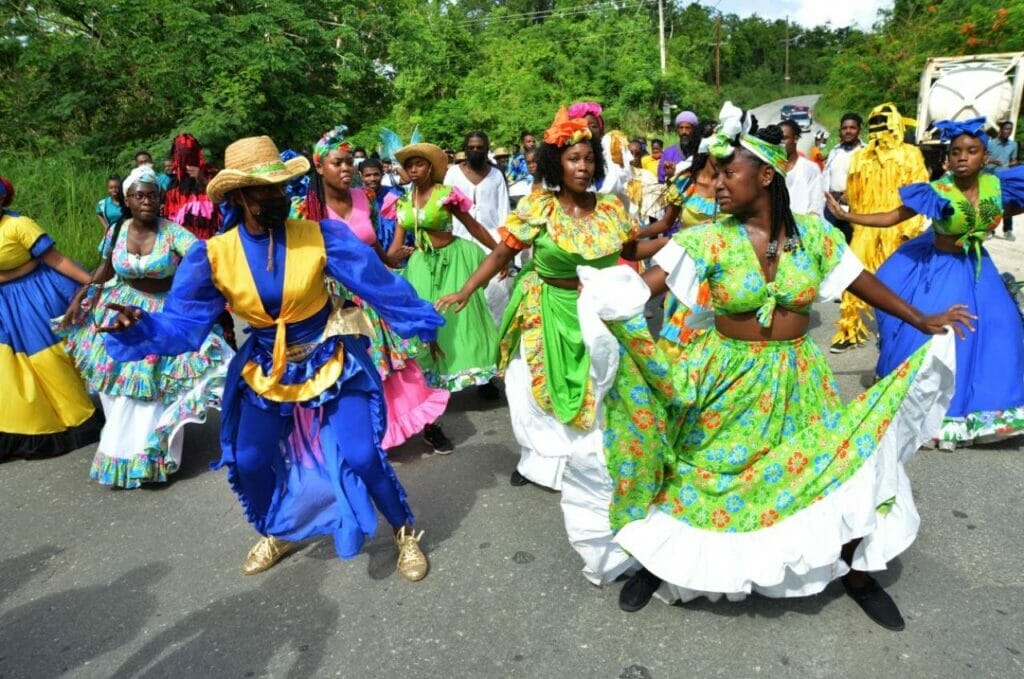 The colourful festivals and events that Barbados hosts are well-known worldwide. The annual Crop Over Festival is a highlight, featuring colorful parades, live music, and cultural performances.
Family-friendly events like the Oistins Fish Festival and Holetown Festival offer opportunities for kids to participate in games, enjoy local food, and experience Bajan traditions.
Families may immerse themselves in Barbadian culture and make enduring experiences at these festivities, which offer a vibrant and entertaining atmosphere.
Step 6: Outdoor Adventures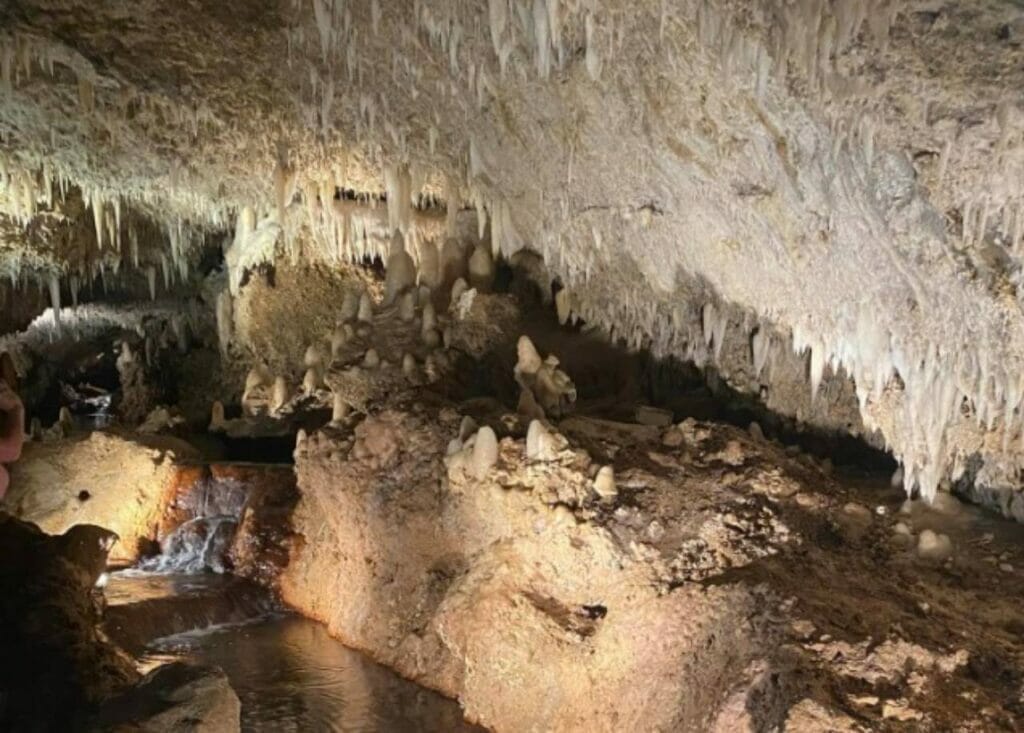 Barbados offers a plethora of outdoor adventures suitable for families seeking excitement and exploration.
Families can embark on thrilling activities such as zip-lining through lush rainforests, hiking to scenic viewpoints like Welchman Hall Gully, or exploring underground wonders like Harrison's Cave (see above).
The island's natural beauty provides a backdrop for engaging outdoor experiences that allow families to connect with nature and create unforgettable memories together.
Step 7: Visit Cultural and Historical Sites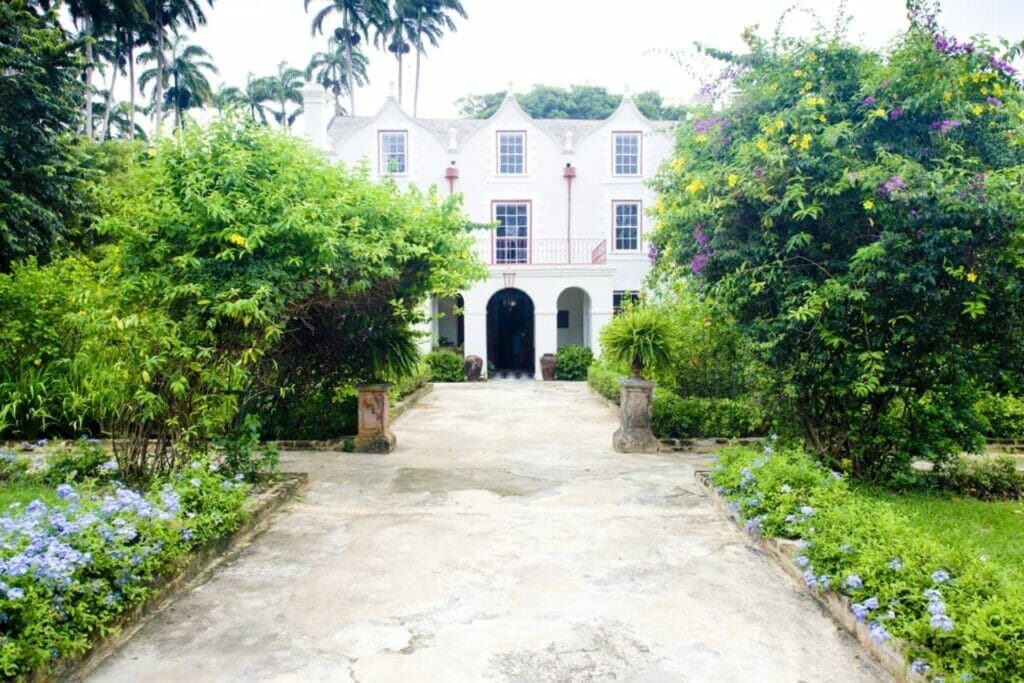 Barbados boasts a rich history and offers numerous cultural and historical sites to explore.
Families can visit landmarks like St. Nicholas Abbey, a beautifully preserved plantation house showcasing the island's colonial past. The Barbados Museum and Historical Society provides educational exhibits that highlight the island's history, culture, and diverse heritage.
Exploring these sites allows families to delve into the island's past and gain a deeper appreciation for its unique identity.
Step 8: Water Sports and Recreation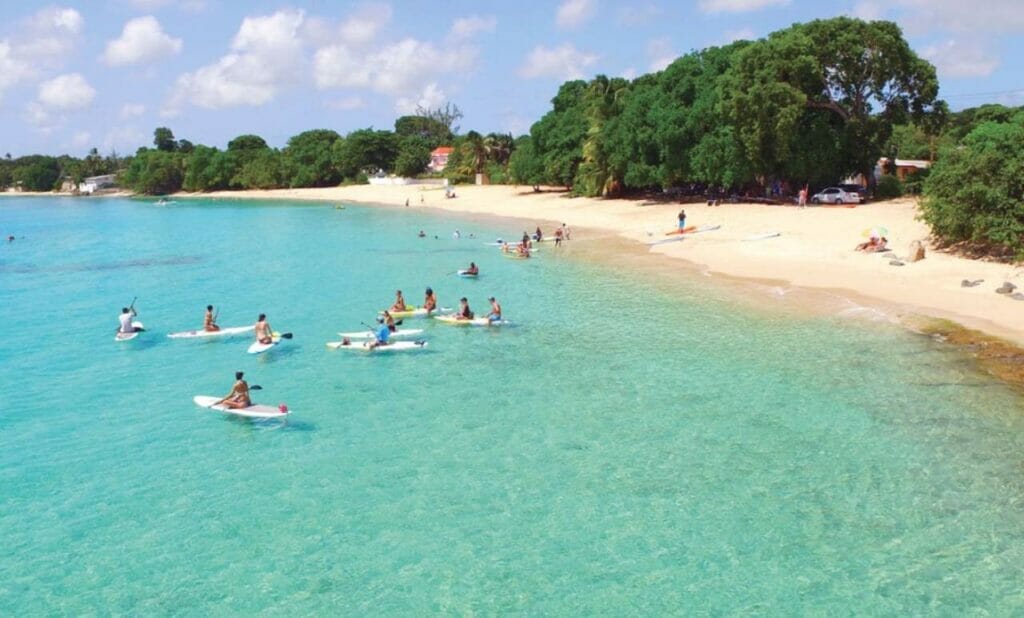 Barbados is a paradise for water sports and recreation enthusiasts of all ages. Families may take part in activities including kayaking, surfing courses for older children, paddleboarding, and snorkeling. The island's warm and clear turquoise waters provide the perfect setting for these aquatic adventures.
With numerous rental providers and guided tours available, families can easily access these activities and create unforgettable moments of fun and excitement in the water.
Step 9: Family-Friendly Excursions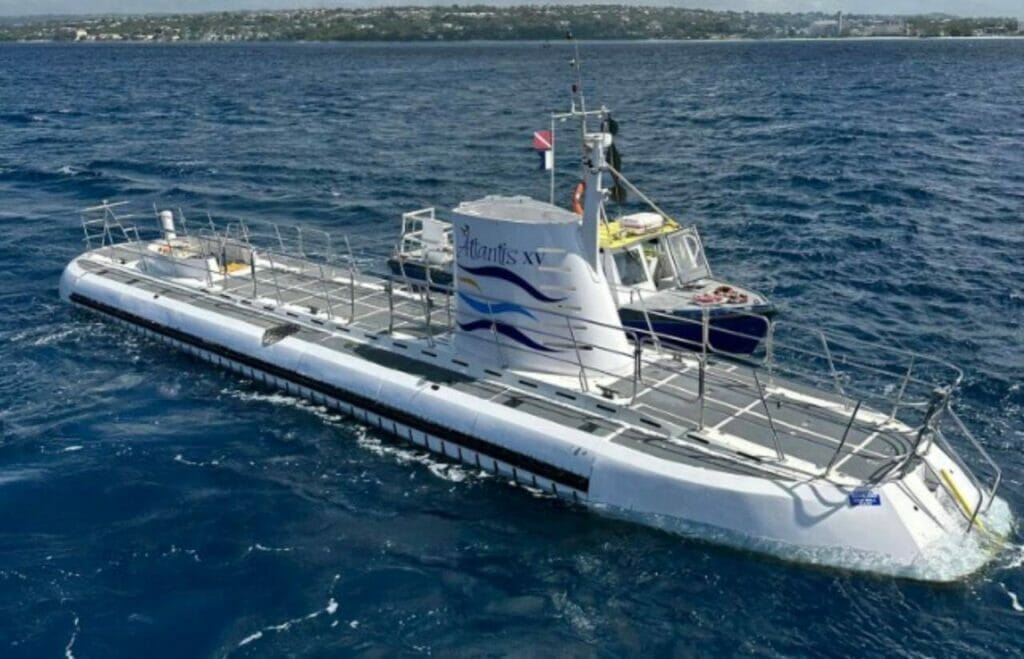 There are several family-friendly excursions available in Barbados that are catered to various interests and age ranges.
Families can embark on a submarine tour with Atlantis Submarines to explore vibrant coral reefs and observe marine life from the comfort of a submersible vessel. A catamaran tour, where family may swim, snorkel, and take in the beautiful coastline, is another well-liked adventure.
Other choices include island safari trips, where you may discover undiscovered areas and get up close to regional species. These excursions provide engaging and memorable experiences for the whole family.
Step 10: Kid-Friendly Nature Reserves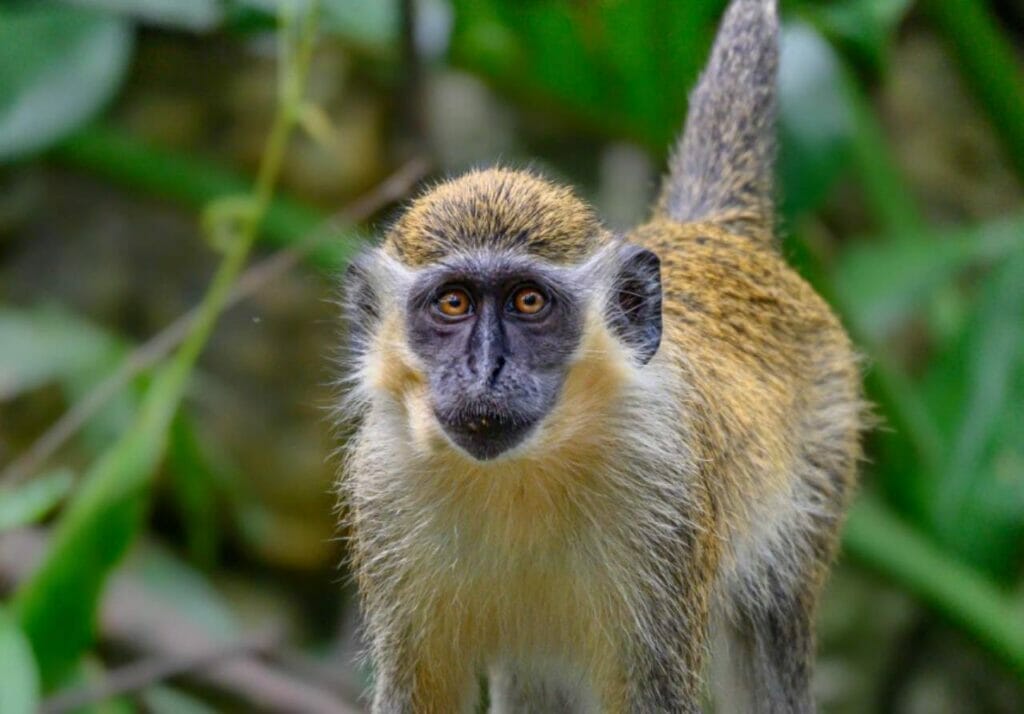 Barbados is home to several nature reserves and parks that offer kid-friendly experiences. Welchman Hall Gully, a tropical forest reserve, provides an opportunity for families to encounter exotic plants, birds, and wildlife while exploring its meandering pathways. The Barbados Wildlife Reserve is another popular attraction, allowing children to observe monkeys, tortoises, and other animals in a natural setting.
These nature reserves often provide educational signage, guided tours, and interactive experiences tailored to engage young minds and foster a love for nature and conservation.
Step 11: Water Parks and Playgrounds
Barbados offers a range of water parks and playgrounds that guarantee hours of fun for families.
Pirate's Cove Water Park, located in the south of the island, features thrilling slides, splash zones, and pools suitable for children of all ages. This water park provides a safe and entertaining environment for families to cool off and enjoy aquatic adventures.
Additionally, numerous playgrounds are scattered throughout the island, such as King George V Memorial Park, which offer play structures, swings, and recreational facilities. These playgrounds and water parks provide youngsters the chance to play actively and interact with other kids, which makes the family holiday even more enjoyable.
Bonus: Peace of Mind (Safety and Security)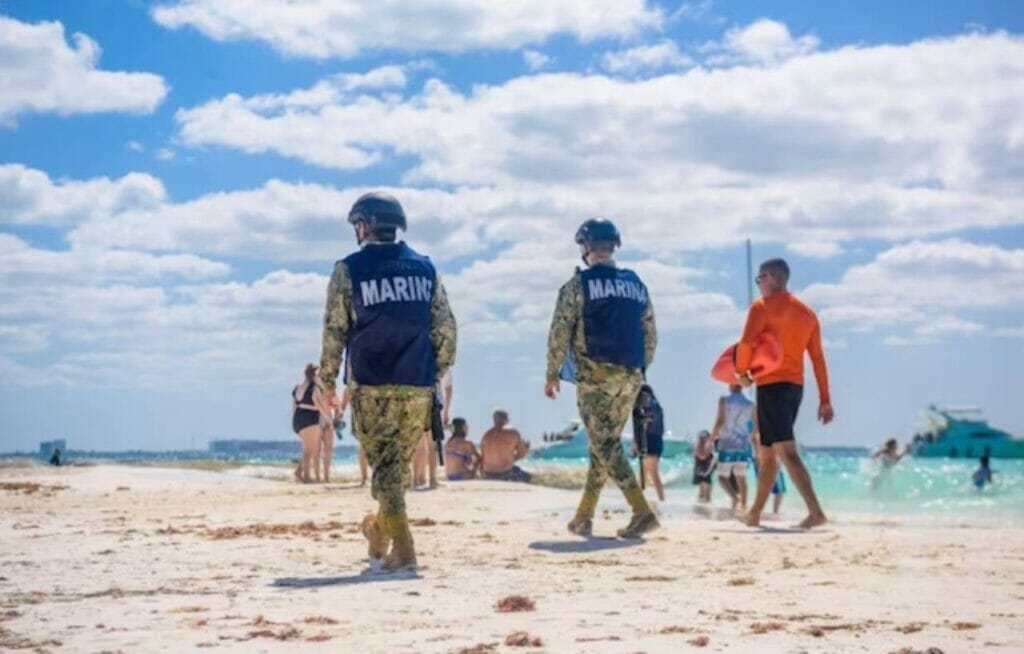 Barbados puts a high priority on visitor security and safety, making it a wonderful vacation spot for families.
The crime rate on the island is quite low, and it's normally safe to visit tourist attractions. Nevertheless, it's still crucial to use common sense care, such as locking up valuables, paying attention to your surroundings, and according to any local regulations or recommendations.
Barbados has a dedicated tourist police force, and many accommodations have security measures in place to ensure a worry-free family vacation.
FAQ
Is Barbados A Good Family Holiday?
Barbados is an excellent destination for a family holiday. Barbados provides the perfect holiday thanks to its stunning beaches, family-friendly resorts, and a variety of activities for all ages. From exploring fascinating attractions like Harrison's Cave to swimming with sea turtles, families can create lasting memories in this Caribbean paradise.
Is Barbados A Good Place For Kids?
Barbados is a fantastic place for kids. The island offers numerous family-friendly attractions, such as wildlife reserves, water parks, and engaging cultural experiences. The quiet, crystal-clear seas make it the perfect location for swimming, snorkeling, and other water sports, and the kind, inviting Bajan culture guarantees a kid-friendly atmosphere.
What Part Of Barbados Is Best To Stay?
The best area to stay in Barbados depends on your preferences. However, the West Coast, also known as the Platinum Coast, is highly recommended for families. This region is home to lovely beaches, calm seas, and a variety of family-friendly housing options including resorts and villas. The West Coast also offers easy access to dining options, shopping centers, and attractions suitable for all ages.
Is It Expensive In Barbados?
Barbados can be considered a relatively expensive destination. Prices for accommodations, dining, and activities tend to be higher compared to some other Caribbean islands. However, there are choices accessible for all spending levels, and with proper preparation, a pleasant and reasonably priced trip is conceivable. Exploring local eateries, utilizing public transportation, and taking advantage of free or low-cost attractions can help manage expenses while experiencing the beauty of Barbados.