How Many Days Should You Spend in Honolulu?
Honolulu is one of the most popular tourist destinations on the island of Oahu. This capital city is full of life and offers a wide variety of activities for the whole family. So how many days should you allot to exploring the city of Honolulu?
You should spend at least 3-5 days in Honolulu. Honolulu is bustling with plenty of things to do, like visiting Pearl Harbor or snorkeling just off the island of Oahu. In addition, there's no shortage of tours, historical sites, or shopping complexes for you to enjoy during your stay.
In the rest of this article, I will discuss what you can do in Honolulu, the best time to visit, and tips for enjoying your tropical vacation. So if you want to learn more about seeing Honolulu in 5 days, read on.
The Best Time of Year To Visit Honolulu
Though Honolulu maintains excellent warm temperatures year round, there are still months better to visit the city than others. If you want to avoid crowds and explore the city and surrounding islands peacefully, then April-June is the best time to visit.
Since Honolulu is located on the larger island of Oahu, visiting during the off seasons can be beneficial. Visiting Honolulu September-December (another off-season) can also be an excellent time to avoid large crowds.
However, if you visit the city during its busy times, don't stress. Honolulu is still a blast during peak tourist season. Just remember to be kind and thoughtful to the locals who are subjected to vacationers all year long.
Things To Do in Honolulu
Even though Honolulu is technically a bigger city, there are still so many fun things to do during your stay. Depending on where you stay in the city, you will be central to shops, activities, and fantastic dining options.
Fun things to do in Honolulu:
Visit some waterfalls.
See Lolani Palace.
Visit the beach.
Enjoy a wide variety of authentic Hawaiian and Asian food.
Explore Diamond Head.
Visit Ala Moana Center for a great shopping experience.
Spend the day at the Polynesian Cultural Center.
Take a swim at Sharks Cove.
Stop in at the Honolulu Zoo.
Visit the historical Pearl Harbor.
Take a submarine tour.
Visit the botanical gardens.
This list is a few of the awesome things you can do during your time in Honolulu. Along with some fun adventures, the city offers a wide variety of fun spas and places to get tropical-themed tattoos, ensuring it caters to everyone's preferences.
Tips for Enjoying Honolulu in Five Days
Honolulu is a large city, and there are many things to explore there. Additionally, five days will pass much more quickly than you would think. So it's essential that you plan.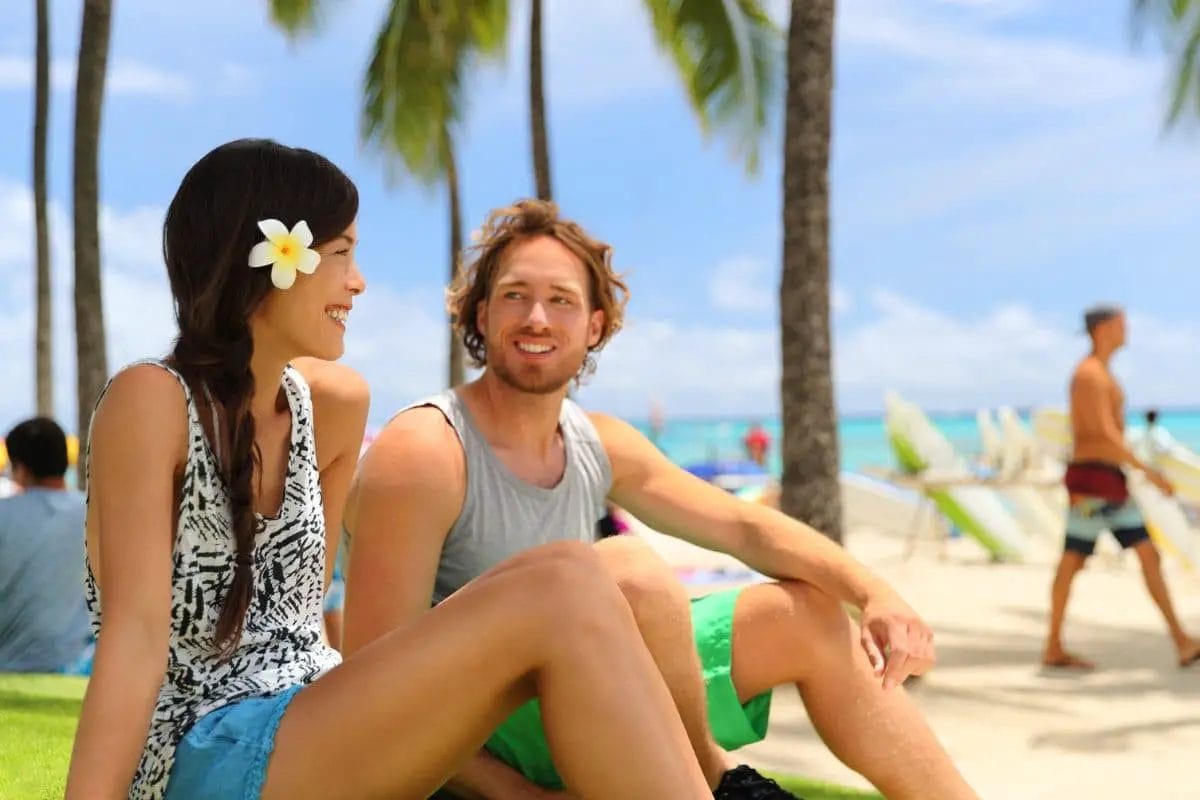 To maximize your five days in Honolulu, you should:
Determine your goals for the trip. Deciding on a goal helps you enjoy your vacation better and know if you will relax or run around to see the sights. You can also decide your goal is to do a mix of both.
Make a list of things you want to do while in Honolulu. Hours for activities and restaurants will vary. Creating a list and sorting through that list ahead of time will ensure you don't miss out on fun opportunities.
Create an itinerary for your trip to keep you on schedule. Again, if your goal is purely to relax, that's fine, but it's always a good idea to schedule the things you want to do. An itinerary also helps ensure you visit locations while they are open and can get a reservation.
Creating an action plan is the best way to go when you only have a short time to explore and aren't planning on returning anytime soon. Plus, your plan can be as jam-packed or relaxed as you like. In addition, you get to tailor it entirely to your vacationing preferences.
How To Get Around While in Honolulu
Another important step when visiting Honolulu is ensuring you have suitable transportation. The best way to get around on the island of Oahu is by car. Luckily, there are plenty of local car rental agencies from which you can choose.
Some forms of public transportation, like buses, are in the larger parts of the city. However, if you wish to explore more of the island, using the bus to get around is less than ideal. You can also take a taxi if needed, but the most cost-effective method is acquiring a rental car.
It's important to note that car rentals can book up quickly on the island, so it's essential to book your car well in advance. Booking ahead of time also allows you to compare prices, which is helpful if you're on a budget.
What To Pack for a Honolulu Vacation
Finally, it's essential to pack well when visiting any Hawaiian islands, especially Honolulu. Once you have determined your expectations for the trip, the packing will be much easier. However, there are some general items you should always consider packing when visiting the city of Honolulu. These include:
Loose-fitting clothing that you will be comfortable wearing in humid weather
Multiple articles of swimwear
A good backpack
Ankle support tennis shoes for hiking
Water shoes for water activities
A good camera
Basic toiletries
Comfortable loungewear
A wide-brimmed hat
Chapstick for if your lips become sunburned or chapped
Layers for if it rains or gets too warm
Important travel documents
I'd also recommend carrying a retractable hiking stick unless you're absolutely certain you won't be hiking.
If you don't already own a good hiking stick and plan to hike while in Honolulu, I recommend TrailBuddy Trekking Poles (available on Amazon). These hiking poles are fantastic because they easily fold back down and have a cork handle for easier gripping. Additionally, they are easily adjustable to ensure that they are the right height for your needs.
As for packing, if you have any special activities or formal events planned, ensure you do your research and pack accordingly. However, if you forget something, don't fret. Oahu has plenty of stores where you can acquire items you may have forgotten to pack.
Conclusion: How Many Days To Spend in Honolulu
Honolulu is a fun travel destination; the more time you spend there, the better. However, if you're on a tight schedule, you should give yourself at least five days to explore the city. Of course, you can enjoy yourself even if you have less time here, but five days is a great base to see most of the essential sights.