Hawaii vs. Florida Vacation: Which Is Better?
Dreaming of sun, sand, and sea for your next vacation but can't decide between Hawaii and Florida? Distance is no object, but you're no Bill Gates, so you have to choose one. You not only have yourself and your partner to consider, but also the little ones, so which state offers the most for the entire family: Hawaii or Floraida?
Beach bums and nature enthusiasts appreciate Hawaii and Florida, as both are flanked by oceans and have spectacular scenery. Theme park devotees, though, prefer Florida. It's a favorite with kids due to Disney World. Hawaii appeals more to adventure seekers, volcanologists, and photography buffs.
We have sourced information on pertinent aspects of travel to both states to help you decide which merits your next vacay. See the chart below for a snapshot. Details follow.
| Category | Hawaii | Florida |
| --- | --- | --- |
| Cost Range for 1 Week | $1,876 per person | $1,372 per person |
| Transportation | Car rental, buses, taxis, Uber, and shuttle services | Car rental, bike sharing/rental, taxis, trolleys, buses, shuttle services, and Amtrak |
| Notable Attractions | Rainforests, waterfalls, volcanoes, marine life observation, island excursions, Dole Plantation, Pearl Harbor | Beaches, national parks, amusement parks; Key West (home to the Ernest Hemingway Museum and the southernmost point in the continental USA); Salvador Dali museum; Thomas Edison and Ford winter estates; Daytona 500; Florida Keys. |
| Weather | Year-round mild temperature and humidity. Summer and winter highs of 83°F. | Peak season: June-August, November-March. Best time to visit: April-May, October-November. |
| Food and Drink | A cornucopia of tropical fruit and seafood varieties with Asia-Pacific influences. Pork fans, don't miss the luau. | Global cuisine with major influences from Cuba, the Caribbean, and Puerto Rico. |
| Activities for Kids | Water sports, train and submarine rides, zip lining, swimming with dolphins, whale and turtle watching, rainforest zoo, marine mammal training | Disney World, Sea World, Universal Studios, Kennedy Space Center |
| Nature Attractions | Waimea Canyon, Hawaii Volcanoes National Park, Koolau Range, Molokini Crater, Diamond Head | Everglades National Park, the Florida reef and keys, Gulf Islands National Seashore, Timucuan Ecological and Historic Preserve |
Cost of Stay: Florida Vs. Hawaii
A regular double-occupancy room in Hawaii costs $331 per day. The average hostel charge is $166 per person per day. The average cost of food is $60 per day and local transport, $28 per day.
A two-person trip to Florida costs around $2,744 a week. The average hotel price for a couple is $210. Plan to spend around $196 per day per person, which includes $44 on meals and $34 on local transport.
Travel for a family of three or four is more economical per head, as children's fares and tickets are cheaper and kids usually stay in their parents' room. There are savings on theme parks too, as they often give discounts for families, extended stays, and special occasions, like honeymoons.
Transportation
For the best independent access in Hawaii, your best bet is car rental. If you're budget-conscious, ride buses. Hawaii doesn't have subways, trams, or trains, but all its major islands have taxis, Uber, and shuttle services. Joining guided tours is a hassle-free way to explore Hawaii. Some offer pick-up at or near major resorts.
In Florida, take trolleys or buses for short trips within cities. Plan routes with Google Transit. The energetic may consider bike sharing/rental. For inter-city travel, use the Florida Shuttle Transportation service or Amtrak.
Notable Attractions
Apart from its cultural and historical wealth, Hawaii's beaches and diverse wildlife are world-renowned. Of Hawaii's eight major islands, six are open to tourists: The Big Island, Maui, Oahu, Kauai, Molokai, and Lanai. Famous attractions include the Dole Plantation, Diamond Head, Molokini Crater, and Pearl Harbor.
There's more to Florida than its amusement parks. To satiate both beach lust and historical craving, take on glorious Miami Beach with its golden sand or the Art Deco Historic District. The latter's artfully restored 1930s and 1940s buildings manifest the city's resplendent past.
Sports fans rush to the Daytona 500 International Speedway, the Daytona 500 race site, one of the most significant in the NASCAR Cup Series. The racing season starts in February.
Weather
Hawaii's tropical climate boasts mild temperatures and humidity. Both summer and winter highs are around 83°F (28.3°C). The Big Island's mountains may produce snow.
The best time to visit Florida depends on your preferred activities and parts of the state you're drawn to. The peak season is June-August and November-March. April-May and October-November promise pleasant weather and fewer humans.
You may want to avoid spring break if you dislike crowds, and summer if you're wary of hurricanes. Do come springtime if you love music festivals. Don't miss Miami Music Week.
If you live in wintry states, you may appreciate Florida's snow-free winters. Miami holds vibrant New Year's Eve festivities. Tampa has its Gasparilla Pirate Festival. Plan a fall visit for lower prices and shorter queues.
Food and Drink
Hawaii is a tropical fruit and seafood lover's paradise, but its cuisine is an eclectic combination of Hawaiian, Asian, American, Portuguese, and Pacific Island flavors. Maui proffers succulent beef, and the Big Island grows exceptional coffee. To save, try a traditional plate lunch (fish/meat entrée and rice/salad combo) from mall chow outlets and food trucks.
Don't leave Hawaii without partaking in a luau, the traditional Hawaiian feast centered on a pig-in-a-pit. Restaurants and hotels archipelago-wide offer it.
Florida cuisine is enhanced by specialties from its immigrant population, especially from Cuba, the Caribbean, and Puerto Rico. The average cost of a budget lunch/dinner is around $18 per person.
Activities for Kids
While in Maui, visit the Maui Ocean Center, one of the world's top 10 aquariums. Or go on a zip line tour with Skyline Hawaii, the USA's first zip line company. Dive 100 feet below the coast of Waikiki with a submarine ride.
Embark on inter-island excursions. Enjoy luxuriant tropical rainforests, cascading waterfalls, and volcanoes. Water sports abound throughout the archipelago and are usually included in island tours together with whale, dolphin, and turtle watching. Tours from Hilo and Kona include the Pana'ewa Zoo, Hawaii's only tropical rainforest zoo. Consult your hotel's concierge for reputable tour operators.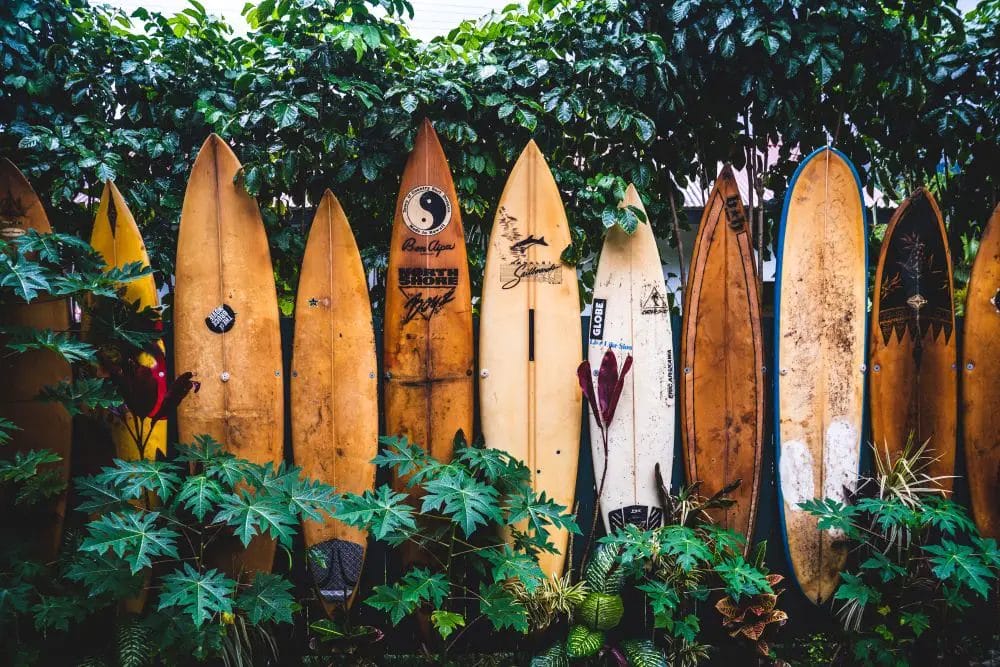 At the Dole Plantation in Oahu, kids learn the history of the pineapple. Ride on the Pineapple Express Train or traverse the Pineapple Maze, one of the world's largest. Also in Oahu is Dolphin Quest at the Kahala Hotel and Resort, where kids swim with dolphins ($315 per guest age five and older, one hour) or learn to train marine mammals in their Oahu Marine Mammal Trainer programs.
The ultimate kids' destination in Florida is the happiest place on earth—Disney World in Orlando. It has everything for adults and kids under one roof: fine dining and Disney Hollywood Studios for the 'rents and the rest, for young ones. Disney isn't just Mickey's home; it has gazillions of fun zones, like Epcot, Animal Kingdom Park, Blizzard Beach, and Typhoon Lagoon.
Sea World, also in Orlando, is a family staple. It features dolphin, whale, and farm animal shows. Highlights include aquarium exhibits like Antarctica: Empire of the Penguin.
Those with a yen for space exploration should head off to where it has made history—the Kennedy Space Center. Inspect the Space Shuttle Atlantis and rendezvous with an astronaut to chat about space missions.
Universal Studios offers incredible rides and movie sets. The Wizarding World of Harry Potter is a strong contender for childhood awe.
Nature Attractions
Experience Hawaii's biological diversity by exploring its natural wonders. Go downhill bike riding or ridge/forest/valley hiking in Waimea Canyon in Kauai, the Grand Canyon of the Pacific. Or charter a chopper.
View the sunrise/sunset from the summit of Haleakala, a dormant volcano crater in Maui. Visit the Hawaii Volcanoes National Park for the state's only active volcanoes, Mauna Loa and Kilauea.
Go sailing or sea-cave rafting in Kauai's Napali Coast. Fly over Molokai's Kalaupapa Cliffs, the highest sea cliffs in the world, or Diamond Head in Waikiki Beach, Hawaii's most illustrious natural monument.
See the Iao Needle in Maui, sacred to indigenous people, where Kamehameha I defeated the Maui army in 1790. Astronomers will appreciate Mauna Kea, Hawaii's tallest mountain, and home to the planet's largest telescopes.
In Florida, witness the migration of diverse species, such as the gold stingray and the monarch butterflies. Join the latter's stopover from Mexico at the Gulf Islands National Seashore.
Marine enthusiasts would treasure the Florida Reef, part of the Florida Keys National Marine Sanctuary, where you can snorkel. Cross the Saint Johns River (Florida's longest) on a car ferry. Kayak to nearby islands from Little Talbot Island State Park, walk along the fishing pier, or ride horses to the shore.
Florida's most famous natural draw is the Everglades National Park, which protects the state's ecosystem. Covering 1.5 million acres, it encompasses Lake Okeechobee (Florida's largest) and the Bay of Florida. A half-day tour from Miami to the Everglades includes a 30-minute airboat ride and alligator show.
New Yorkers may find the Timucuan Ecological and Historic Preserve, Jacksonville's Central Park, equally delightful. At 46,000 acres, it is five times bigger than the Big Apple's famed landmark.
The Verdict: Hawaii Vs. Florida
Hawaii and Florida both offer attractions that cater to the tastes of all kinds of tourists. The choice depends on your inclination, temperament, and budget.
Party fiends, spring breakers, theme park advocates, aim for Florida. War and Asia-Pacific history aficionados, eco explorers, astronomers, adrenalin junkies, zoom over to Hawaii.
If you can't afford a visit to both states, choose one now, then resolve to see the other next time, even if the wait takes you into your twilight years. We promise it will be worth it.