How To Find Hotels With Early Check-In Times
Trying to find an early check-in hotel can be a daunting task, since the standard check-in time for hotels is usually in the afternoon. Finding these hotels can be extremely frustrating, especially if it took you a long time to reach your destination. Luckily, there are ways to mitigate your stress when searching for hotels with early check-in times.
Here's how to find hotels with early check-in times:
Search for hotels with early check-in times before your trip.
Ask the hotel in advance if you can check-in early.
Reserve a room a day before your arrival.
Be polite and flexible with your requests.
Stay near the reception desk.
Pay for early check-in.
This article will elaborate on the most efficient ways to find a hotel with early check-in times. I will mention (among other things) the best-rated hotel booking websites, how to make early check-in requests that hotels are likely to approve, and how to get the best hotel deals.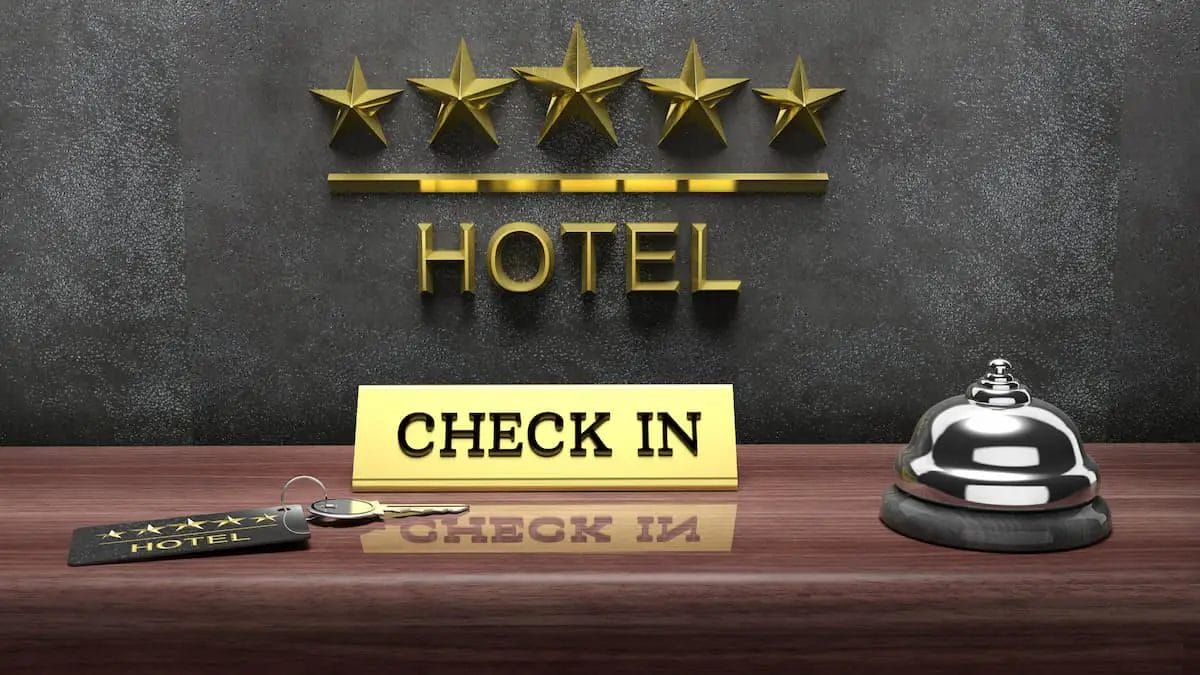 1. Search for Hotels With Early Check-In Times Before Your Trip
You can save yourself a lot of time and energy if you search for hotels that offer early check-in before your trip. By planning ahead, you save yourself the hassle of finding accommodations at the last minute, especially after a long and tiring trip.
The easiest way to find hotels with early check-in times is by using hotel booking websites. These sites let you look through booking options that best fit what you're looking for. For example, you can filter the search results to match your price range. That way, you won't have to worry about going outside your budget if you have one.
Some sites have an "early check-in" filter. That way, you won't have to contact the hotel directly and ask if you can arrive early. Keep in mind, however, that many hotel websites don't advertise if they offer early check-ins.
Therefore, if you find a hotel you like on a booking site, see if early check-in is advertised. If not, you may want to try contacting them and asking if you can check in sooner than the stipulated times. Don't worry: I will address how to do that later in this article.
Ten of the Best-Rated Hotel Booking Websites
Although there are plenty of hotel booking sites, some are more convenient and user-friendly than others. Even if you use a booking site to get a hotel room, remember to double-check the hotel's existing website for special discounts, as well as essential details regarding fees, rates, etc.
Here are some of the top hotel booking sites in no specific order.
Despite their convenience and user-friendliness, hotel booking websites have their shortcomings. For example, they may not advertise specific information otherwise available on the hotel's official website. That's why it's important to visit the hotel websites first before booking with them.
2. Ask the Hotel in Advance if You Can Check-In Early
If you like a hotel but they don't have details on any of their official websites regarding early check-ins, you can always contact them directly. It's better to ask them at least a day before your planned arrival, so you'll have time to look for a different hotel if your first choice doesn't allow early check-ins.
You can ask hotels about their policies regarding check-ins via telephone or email. These details are usually available on the "Contact Us" page of their official website. If you're lucky, they may give you an early check-in even if it's not part of their standard operating procedure.
3. Reserve a Room a Day Before Your Arrival
Instead of looking for hotels with early check-in times, you can also book a room the night before you arrive. That way, once you get there, you can go straight to your room and rest. Note that since you're booking a room in advance, you may have to pay extra fees or the total cost for one night to keep that room.
Contact the hotel ahead of time regarding any extra fees. Even if you're not concerned with fees, you should contact the hotel to let them know what you're doing. Why should you do this? Well, if you book an extra day but don't check in until the following morning, they may think you're not showing up and give up your room to someone else.
4. Be Polite and Flexible With Your Requests
If you need to contact the hotel directly regarding check-ins, avoid being too picky. You're more likely to get an early check-in if you're willing to take what's available instead of making "special" requests like a room on a certain floor, specific amenities, etc.
When asking if you can check in early, be polite with the person assisting you. Remember that hotel employees are human, and are likely to be more accommodating if you're a considerate and respectful guest.
I understand that you feel like blowing up at someone if you've already spent several hours looking for early check-ins. Still, as I said, hotel staff are more likely to help you get an early check-in if you rein in any diva tendencies.
5. Stay Near the Reception Desk
If you've already booked your hotel but want to get early check-in, another thing you can do is stay near the reception desk. Of course, the first thing you should do is ask the receptionist if a room is available. If there are none available yet, you can tell them you'll wait nearby so that they can notify you if a room becomes available.
Often, rooms will become available gradually throughout the afternoon as they are cleaned by housekeeping staff. If you stay near the reception desk and in the receptionist's line of vision, they can let you know right away when a room is available.
Luckily, most hotels have lobby areas with chairs where you can sit and relax while you wait for your room to be ready. The receptionist should have a general idea of how long it will take for a room to become available, so you should ask them before you decide to wait.
Hotel staff want their guests to be as satisfied and comfortable as possible, so letting the receptionist know that you're waiting for a room to become available will surely make them prioritize getting you checked in early!
This method won't always work, but it will certainly give you a better chance of securing a room earlier than the usual check-in time.
Have Fun Exploring the Hotel While You Wait to Check In
If you're waiting to check in and there are no available rooms yet, you can explore the hotel to pass some time. Sitting in the lobby waiting can get boring quickly, so try to walk around a bit. Many hotels have restaurants, bars, swimming pools, gyms, and other rooms that you can use.
If you decide to do this, you can let the receptionist know that you'll be walking around the hotel. If you give them your contact number, they can ring you as soon as a room is ready. That way, you can stay close to reception while exploring and passing the time. And once the room is ready, you can quickly go back down to reception and check in.
Of course, this isn't the most helpful option. But it beats being stuck outside with all your luggage and nowhere to go! In many cases, hotels will even have guest lounge areas where you can try to take a nap, so you can do that if you're jet-lagged.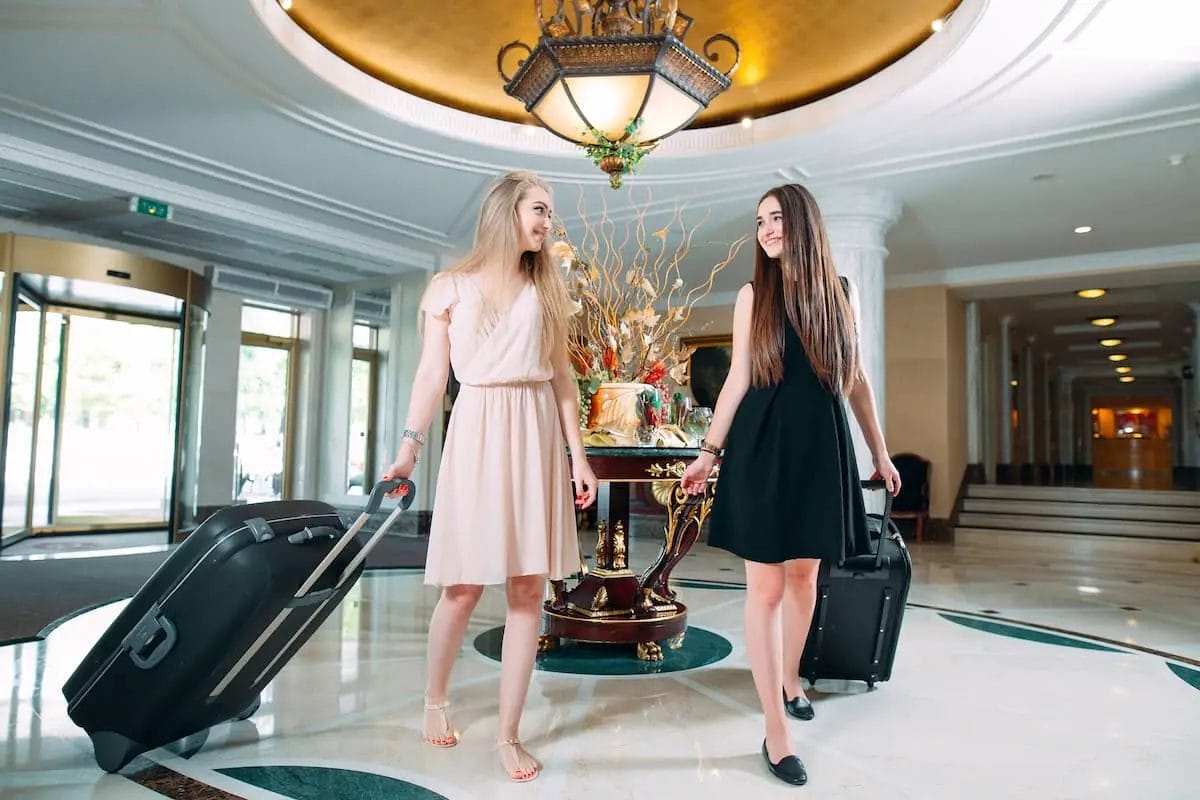 6. Pay for Early Check-In
Earlier, I spoke about booking an extra night so that you can check in as soon as you arrive. However, you can also try to pay for early check-in instead of booking an extra night. This will be cheaper than booking an entire extra night, so it's a better option if you're on a budget.
Before getting to the hotel, you should contact them to ask if you can pay extra for early check-in.
If you don't have the time to contact them before you arrive, you can ask them when you arrive at the hotel. Some hotels will give you the option to check in 2-3 hours early, so it may be worth your while to pay for it. The fee shouldn't be too significant in most cases.
The primary reason it's difficult to find hotels with early check-ins is because the housekeeping staff need time to clean all the rooms. It takes a long time to clean all the rooms, and in many cases, there are staffing issues.
Therefore, allowing guests the option to check-in early is a big effort for the housekeeping staff, which is why some hotels will charge a fee for the extra hassle. So, if you are planning on asking for an early check-in when you arrive, be prepared to pay for it.
Recap: Is it Possible to Find Hotels With Early Check-in?
Looking for hotels with early check-ins isn't easy!
Some hotels may even have an early check-in fee. In that case, you would have to budget to spend a little extra, on top of the other fees that already come with hotel check-ins. 
The best way to find hotels with early check-ins is to check their websites and contact them directly. Even if they don't usually offer early check-ins, they may allow it if you ask politely.
Always do the necessary research before booking a hotel room and ensure it's within your means.