5 Family-Friendly Attractions in Jamaica (+ Tips)
Discover the ultimate family adventure in Jamaica at Dolphin Cove, Mystic Mountain, Aquasol Theme Park, Martha Brae River Rafting, and Rainforest Bobsled Jamaica.
From swimming with dolphins and thrilling bobsled rides to water sports and serene river rafting, these attractions offer unforgettable experiences amidst breathtaking landscapes. 
Whether seeking excitement or relaxation, these family-friendly destinations in Jamaica guarantee cherished memories for all.
1. Dolphin Cove
In the heart of Jamaica lies an aquatic paradise perfect for families, known as Dolphin Cove. As the name suggests, the main draw here is the chance to interact with friendly dolphins in their natural habitat. Visitors can choose to swim alongside these intelligent creatures, or even share a kiss! It's an unforgettable experience that will surely bring joy to both the young and the young at heart. Moreover, Dolphin Cove is not just about the dolphins; it also offers the opportunity to interact with stingrays and a variety of exotic birds, making it a truly immersive wildlife experience.
The park also excels in making every moment educational. Knowledgeable guides are always on hand to share interesting facts about the resident creatures. This unique mix of fun and learning makes Dolphin Cove a must-visit destination when looking for family-friendly attractions in Jamaica. Plus, it's conveniently located near other popular sites, like Dunn's River Falls, which makes it easy to plan an action-packed day.
2. Mystic Mountain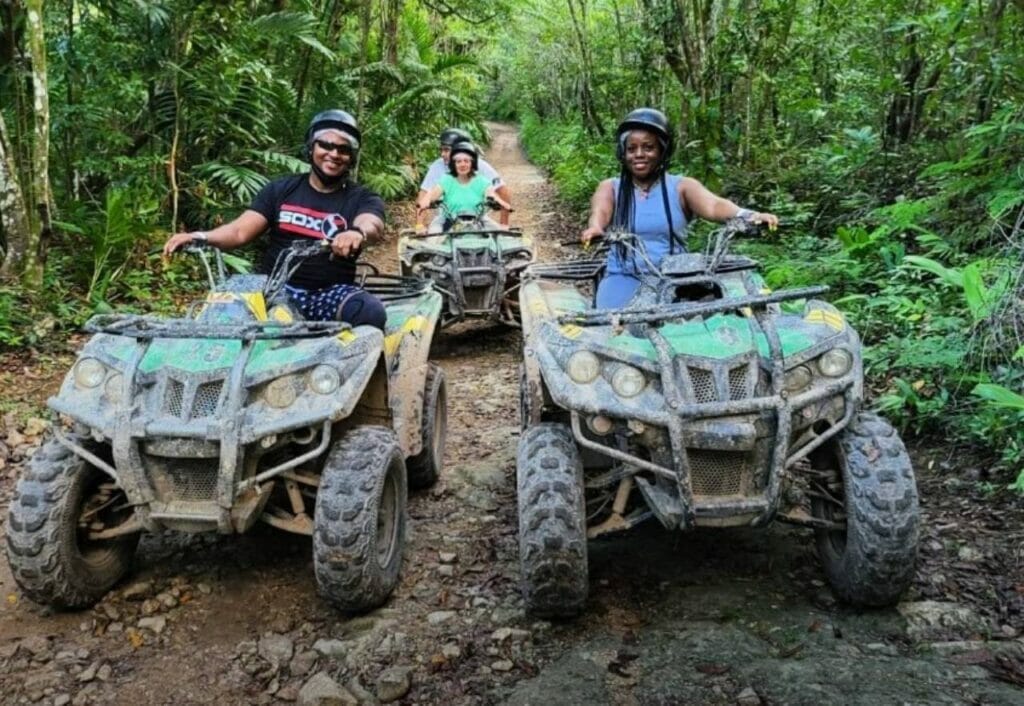 A trip to Mystic Mountain is an adventure in itself. Famous for its thrilling bobsled ride inspired by Jamaica's famous Olympic bobsled team, the park offers a variety of adrenaline-pumping attractions set amidst lush tropical rainforest. The Sky Explorer chairlift is the start of your journey, taking you high above the treetops for a breathtaking view of Ocho Rios below.
Next up, you can choose to zip through the forest on the canopy zip line or take a more leisurely pace with the Mystic Waterslide and Infinity Pool. The park also houses a hummingbird garden and a museum dedicated to Jamaican sports, music, and culture. The balance of thrilling activities and enlightening experiences at Mystic Mountain ensures that everyone in the family has something to look forward to.
3. Aquasol Theme Park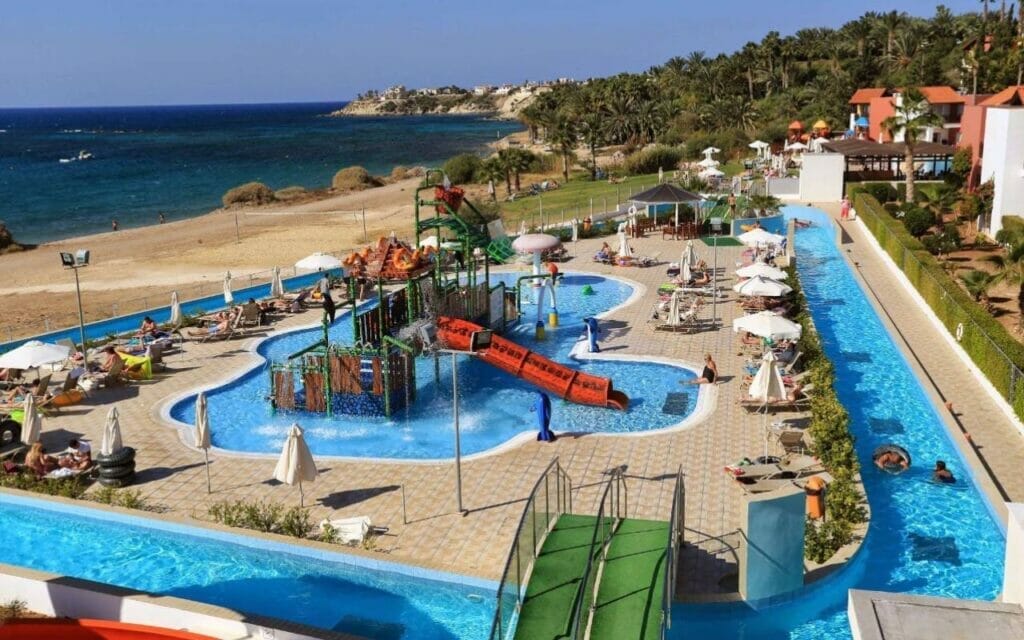 Aquasol Theme Park, situated in Montego Bay, is another must-visit spot for families. If your family loves beach activities, then Aquasol is your perfect destination. Offering a wide range of water sports, from pedal boats and jet skis to kayaking, the park ensures that everyone finds their favourite way to enjoy the crystal-clear Caribbean waters.
Beyond water sports, Aquasol offers plenty of on-land activities as well. The park boasts tennis courts, go-kart tracks, and volleyball nets. For the younger ones, there's a fantastic playground area. With a bustling calendar of events including live music and entertainment, Aquasol Theme Park guarantees a day filled with fun, laughter, and lasting memories.
4. Martha Brae River Rafting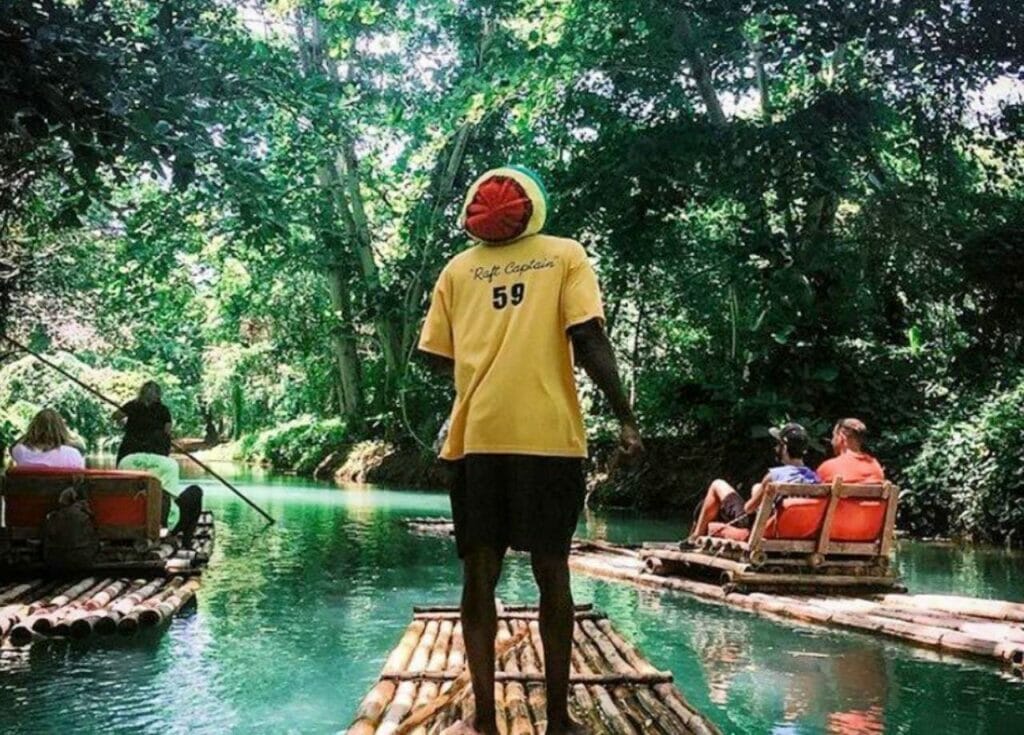 For a unique and tranquil Jamaican experience, consider taking your family on a rafting trip along the Martha Brae River. It's a soothing journey through lush landscapes and gentle waters. As you glide along on a 30-foot bamboo raft expertly guided by an experienced raftsman, you'll be treated to stories of local folklore and the history of the river.
The trip takes approximately an hour, making it perfect for those who enjoy slower-paced activities. Along the way, you'll have the chance to swim in the river's calm waters or purchase crafts from local artisans. The beautiful scenery, combined with the raftsmen's deep knowledge of local flora and fauna, make a Martha Brae River Rafting adventure an enriching family experience.
5. Rainforest Bobsled Jamaica
Finally, Rainforest Bobsled Jamaica at Mystic Mountain presents another thrilling opportunity for adventurous families. Inspired by Jamaica's famed Olympic bobsled team, this attraction lets you feel the rush of a bobsled ride down the mountain. But don't worry, brakes are provided for those who want to take the winding descent at a less breakneck pace.
The bobsled ride is only part of the fun at Rainforest Bobsled Jamaica. After your ride, consider visiting the butterfly and hummingbird gardens, or even take a dip in the infinity pool overlooking the beautiful Ocho Rios. For those hungry after their adventure, the park's restaurant serves up delicious food with stunning panoramic views. This combination of adventure and natural beauty makes Rainforest Bobsled Jamaica a standout among family-friendly attractions in Jamaica.
Tips for Visiting Family-Friendly Attractions in Jamaica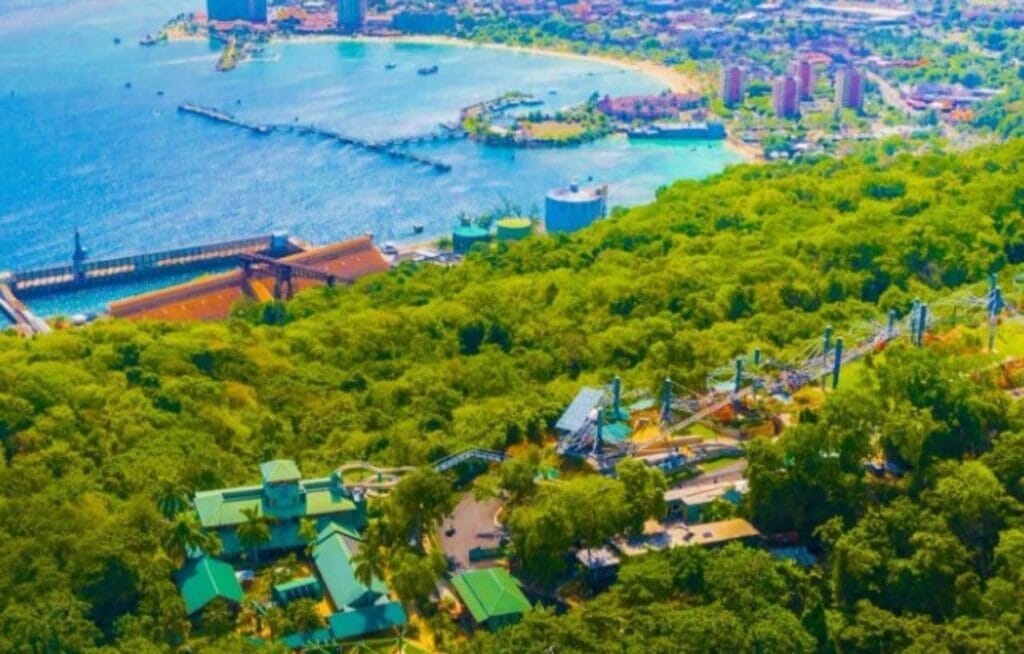 When planning a family trip to Jamaica and intending to visit its many delightful attractions, a little preparation can go a long way to ensuring an enjoyable and stress-free experience.
Firstly, consider the weather. Jamaica is a tropical paradise with warm weather throughout the year. It's essential to pack sun protection such as sunscreen, hats, and lightweight clothing. However, keep in mind that it can occasionally rain, especially in the mountainous areas, so carrying a small umbrella or rain ponchos can come in handy.
It's also recommended to arrive early to the attractions, especially the popular ones like Dolphin Cove and Mystic Mountain. Early arrival can help avoid the largest crowds and give you a head start on your day's adventures. Plus, many animals are most active in the morning, so you might get to see more at the wildlife-related attractions.
Remember to prioritize hydration and take regular snack breaks, especially if you're traveling with young children. While most attractions have on-site eateries, carrying a refillable water bottle and some snacks can be useful, particularly during busy times when lines can be long.
For attractions like Martha Brae River Rafting and Rainforest Bobsled Jamaica, secure storage for personal belongings may not be readily available. So, try to travel light on these outings. Waterproof bags can be a valuable investment for protecting your phone, camera, and other gadgets from potential water damage.
Finally, remember to respect the environment and the local communities during your visits. Stick to designated paths, dispose of litter appropriately, and follow the guidance provided by guides and park staff. This way, you'll help to preserve Jamaica's beautiful attractions for future generations to enjoy.
FAQ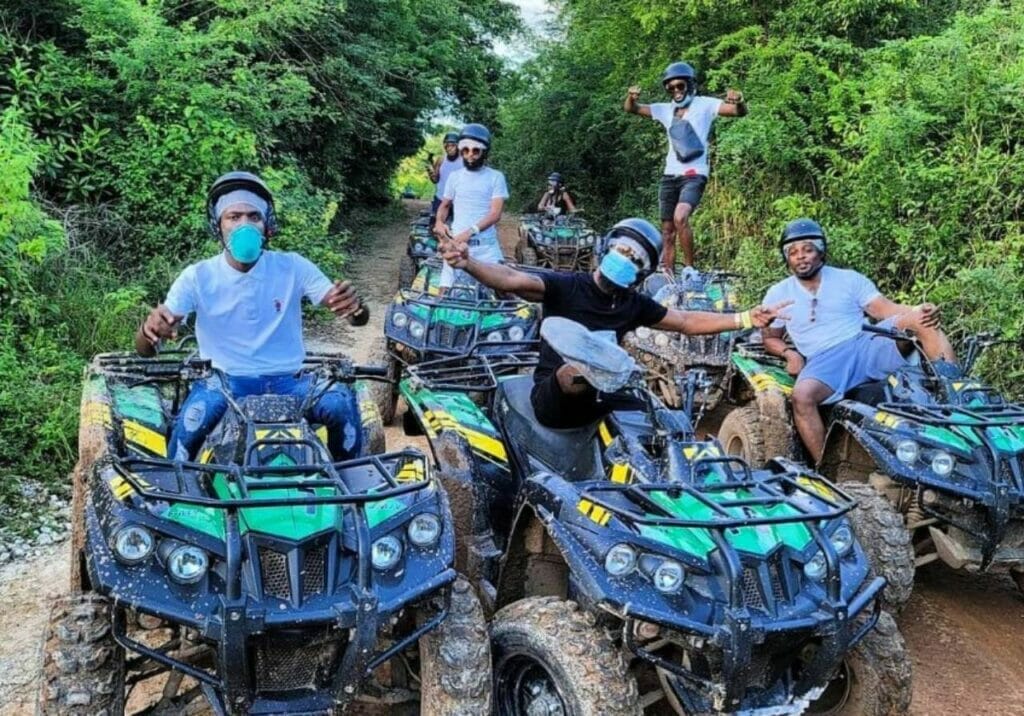 What Part Of Jamaica Is Best For Families?
The Montego Bay area is an ideal destination for families in Jamaica. With its beautiful beaches, family-friendly resorts, and a wide range of activities, Montego Bay offers something for everyone. Families can enjoy water sports, visit marine parks, explore historical sites like Rose Hall Great House, and experience vibrant Jamaican culture through music and dance.
Is Jamaica A Good Place To Travel With Kids?
Jamaica is a fantastic place to travel with kids. The island offers a variety of family-friendly activities and attractions. From pristine beaches and water parks to interactive museums and wildlife encounters, there is no shortage of options to keep kids entertained. Jamaicans are known for their warm hospitality, making it a welcoming and safe destination for families.
What Are Three Tourist Attractions In Jamaica?
1. Dunn's River Falls: Located in Ocho Rios, Dunn's River Falls is a popular natural attraction where visitors can climb the cascading waterfalls, enjoy the lush surroundings, and swim in refreshing pools.
2. Bob Marley Museum: Situated in Kingston, the Bob Marley Museum is a must-visit for music enthusiasts. It offers insight into the life and legacy of the legendary reggae artist, showcasing his personal belongings, music memorabilia, and recording studio
3. Blue Mountains: The Blue Mountains provide breathtaking scenery and are renowned for their world-class coffee. Outdoor enthusiasts can hike the trails, explore coffee plantations, and enjoy panoramic views from the mountain peaks.