Curaçao Sports: Popular Activities & Notable Athletes
Hey sports enthusiasts, get ready to discover the energetic world of Curaçao sports! This vibrant island has everything From cricket to football to baseball and water sports. Whether you're a local seeking thrilling sporting experiences or a visitor looking to dive into Curaçao's athletic adventures, this article is your personal roadmap. 
Brace yourself for nail-biting cricket matches and the electric atmosphere of football stadiums. And let's not forget the awe-inspiring athletes who have made Curaçao proud. From the legendary Andruw Jones to the Premier League star Leandro Bacuna and the lightning-fast Churandy Martina, their talents have put Curaçao on the global sports stage.
So, join us as we explore Curaçao's sports culture, where unity, inspiration, and unforgettable moments await you at every turn.
Popular Sports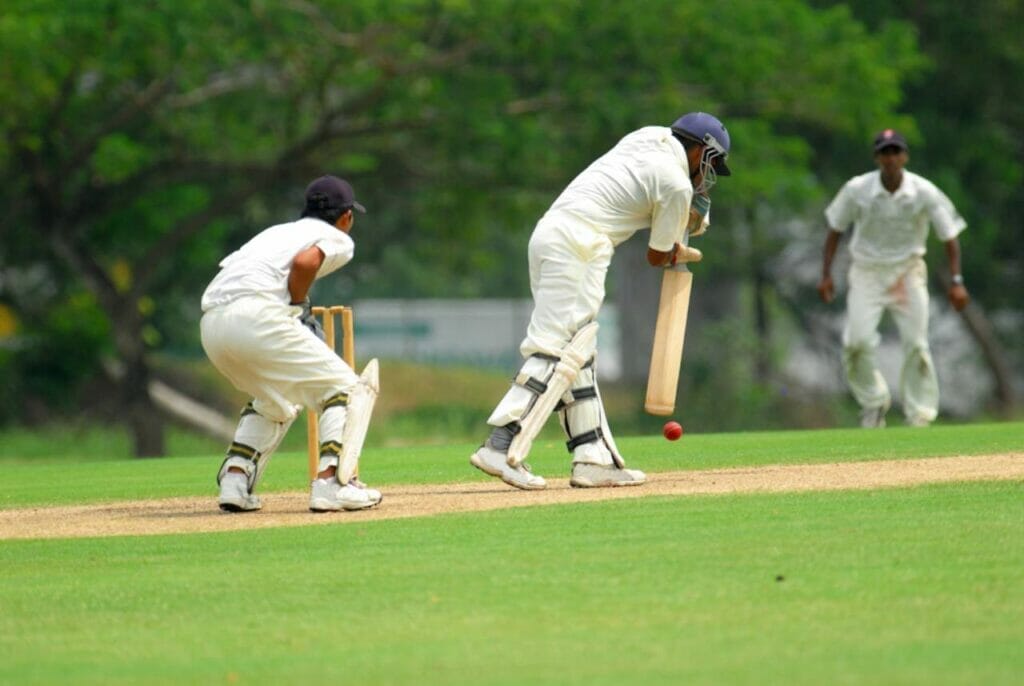 Curaçao's geographical location and cultural heritage provide the perfect backdrop for an array of sports.
Cricket, a British colonial import, has become a well-liked activity, drawing crowds of both residents and visitors to watch matches. It's a thrilling spectacle, filled with suspense and excitement that keep the crowds at the edge of their seats.
Unquestionably, the most well-liked sport on the island is football, or soccer as it is known in North America.
The passionate support for local clubs is a sight to behold. The excitement in the stadiums is contagious, spilling over into the lively conversations in bars and homes. The island is home to several professional clubs, producing players who have gone on to achieve international fame.
Baseball also has a significant presence in Curaçao.
Despite being a small island, it has produced a remarkable amount of Major League Baseball players. A testimony to the tremendous devotion to the sport is the fact that the island has one of the highest per capita rates of MLB players.
Water sports are another cornerstone of Curaçao's sporting landscape. The island's clear seas are ideal for water sports including windsurfing, kiteboarding, windsurfing, and snorkeling. These sports not only attract tourists but are also avidly pursued by locals, further establishing the diverse sports culture on the island.
Notable Athletes
A conversation about Curaçaoan sports is incomplete without mentioning Andruw Jones, the famed baseball player. Known for his prowess on the field, Jones had an illustrious career in Major League Baseball, and his achievements have helped put Curaçao on the world sports map.
Football has gifted Curaçao the talents of Leandro Bacuna, who has played in England's Premier League, and Cuco Martina, who captained Curaçao's national team and played in the English top tier. Their performances on international stages have not only uplifted the island's reputation but also inspired young aspirants back home.
Then there's Jean-Julien Rojer, a tennis star who has made a significant impact on the doubles circuit. A Grand Slam winner, Rojer has represented the Netherlands in several international events, yet he remains proud of his Curaçaoan roots and is a revered figure on the island.
Lastly, Churandy Martina, the sprinter who specializes in the 100 and 200 meters. He represented the Netherlands at the Olympics but is a son of Curaçao at heart. His lightning speed and charisma have endeared him to fans, both on the island and abroad.
Sports Infrastructure
Curaçao's sports infrastructure is impressive, catering to both the training needs of local athletes and the recreational desires of visitors. The Stadion Ergilio Hato, named after a legendary Curaçaoan goalkeeper, is the island's main football venue, regularly hosting thrilling matches.
Baseball is catered for by Stadion di Rif, a dedicated baseball stadium that has witnessed some of the island's most memorable sports moments. The venue's top-notch facilities are regularly utilized by upcoming talents, and visiting MLB scouts looking for the next big thing.
The island also boasts several cricket pitches and clubs, nurturing a vibrant cricketing community.These facilities are essential to preserving the appeal of the sport, whether it is a competitive local derby or a casual pick-up game.
The water sports infrastructure is equally impressive. Numerous diving schools and rental facilities can be found across the island's coastline, providing services for both novices and experienced practitioners. The well-maintained infrastructure underlines the importance of these sports in Curaçao's recreational culture.
Impact on Society
Sports in Curaçao go beyond entertainment, playing a crucial role in societal development. They promote unity, as people from diverse backgrounds come together to support their local teams. Celebrating wins and mourning losses together strengthens community bonds and fosters a shared sense of identity.
Moreover, sports serve as a source of inspiration for the island's youth. The success of Curaçaoan athletes on international stages demonstrates that even individuals from small islands can make a big splash on the global stage. This offers young people a strong incentive to follow their goals, regardless of whether they are in athletics or another field.
The economic impact is significant too. Sports events attract tourists, boosting local businesses and generating revenue. Furthermore, the success of local athletes can enhance the island's brand, making it an attractive destination for sports-based tourism.
Finally, sports contribute to improving health and well-being. With Curaçao's beautiful weather, engaging in outdoor sports activities is an enjoyable way to stay fit. From a community football match to a leisurely swim in the crystal-clear waters, sports encourage an active lifestyle among Curaçao's residents.
Sporting Events
Sports events in Curaçao are always met with tremendous anticipation and enthusiasm. Among them, the annual Curaçao Cup football tournament is a highlight. Top teams from around the island compete for glory, putting on thrilling displays of skill that attract locals and tourists alike. The event not only showcases the island's footballing talent but also fosters a sense of unity and shared excitement.
Baseball aficionados look forward to the Caribbean Baseball Series, held annually. Curaçaoan teams have a history of doing well in this competition, reflecting the high level of baseball talent cultivated on the island. The tournament also attracts major league scouts, hoping to discover the next Andruw Jones among the players.
In water sports, the Curaçao Dive Festival stands out. Divers from all over the world assemble for the week-long event to explore the wonderful underwater environment of the island. Apart from diving sessions, the festival features workshops, marine conservation projects, and social events.
The KLM Curaçao Marathon is another key event on the island's sports calendar. Attracting international and local participants, the marathon course showcases the island's stunning scenery, creating a memorable experience for runners and spectators. This event symbolizes the spirit of endurance and camaraderie inherent in Curaçao's sports culture.
Youth Development Programs
Investing in youth is a priority for Curaçao's sports development agenda. The island has established various programs designed to nurture budding talent and foster a love for sports among young people. For instance, the Youth Football Academy in Curaçao is a project aimed at developing the island's future football stars.
Several baseball academies operate in Curaçao, providing a solid foundation for aspiring players. These institutions offer comprehensive training programs, cultivating the skills necessary for professional success. The high number of Curaçaoan players in major leagues attests to the effectiveness of these academies.
Moreover, the island government has collaborated with various NGOs to run sports programs in schools. These programs employ athletics to teach pupils values like respect, persistence, and collaboration in addition to encouraging them to participate in physical activity.
In the realm of water sports, numerous diving and windsurfing schools cater to the island's youth. These schools focus on teaching the technical aspects of the sports while also emphasizing safety and environmental responsibility. The popularity of these programs underscores the fact that Curaçao's vibrant sports culture extends beyond the land and into the water.
Curacao Sports FAQ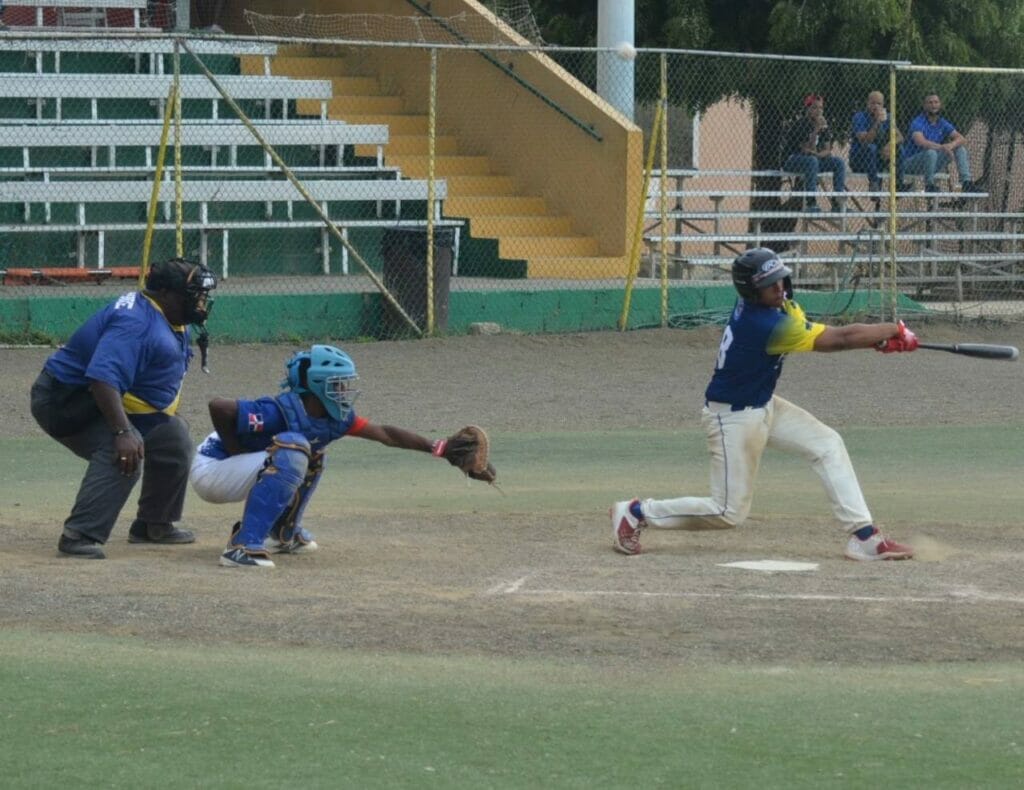 What is the most popular sport in Curacao?
The most popular sport in Curacao is baseball. It has a strong following and is deeply ingrained in the country's culture. The Major League Baseball success of Curacao's exceptional baseball players has helped the island country gain notoriety and respect on a global scale.
What is Curacao popular for?
For those who enjoy scuba diving and snorkeling, Curacao is a top destination because to its colorful and diversified coral reefs. Visitors from all over the world are drawn to the island by its pristine seas, profusion of marine life, and well-preserved coral formations. Additionally, Curacao's charming architecture, rich cultural heritage, and colorful capital city, Willemstad, renowned for its UNESCO World Heritage status, also make it popular among tourists.
What is the most popular sport in the Caribbean?
In the Caribbean, cricket is the most popular sport. With a shared passion for the game, cricket unites the diverse nations of the Caribbean. The West Indies cricket team, which is made up of players from several Caribbean nations, has seen significant success in international tournaments, thus boosting the popularity of the sport in the area. The history-based passion for cricket in the Caribbean is still a source of pride and cohesion today.