Curaçao Music Festivals and Cultural Events
Are you curious about Curaçaoan music? Get ready to embark on a vibrant journey through this colorful island's captivating rhythms and soulful melodies. Curaçao hosts a range of music festivals and cultural events that will leave you enchanted. 
Curacao music festivals range from the world-renowned Curaçao North Sea Jazz Festival, where jazz and pop stars unite, to the soul-stirring Curaçao International BlueSeas Festival, celebrating the island's blues heritage, there's something for every musical palate. That's only the beginning.
Experience the exhilarating Tumba Festival during Carnival season, immerse yourself in the infectious beats of the local music scene, and explore a rich calendar of cultural events that showcase Curaçao's diverse heritage.
So, if you're looking for a musical experience unlike any other, come along with us as we explore the colorful tapestry of Curaçaoan music and cultural events.
Major Music Festivals in Curacao
Throughout the year, Curaçao hosts a colorful assortment of music events that draw both locals and foreign tourists. One of the most anticipated events is the Curaçao North Sea Jazz Festival. This festival, held every August, brings together world-renowned jazz performers, pop singers, and local talent for an unparalleled musical experience.
From soulful melodies to energetic performances, the festival offers a diverse range of genres to satisfy every musical palate. Tickets should be purchased in advance because they tend to sell out quickly.
Another prominent music festival in Curaçao is the Curaçao International BlueSeas Festival. This event celebrates the island's rich blues heritage, showcasing talented artists from around the globe. Set against the picturesque backdrop of the Willemstad waterfront, attendees can immerse themselves in the soul-stirring sounds of blues music while enjoying the vibrant atmosphere.
The festival also features local food vendors, providing a delightful culinary experience alongside the music.
The Tumba Festival is an iconic cultural event that takes place during the Carnival season in Curaçao. This lively festival showcases the traditional musical style of tumba, which is characterized by infectious rhythms and captivating dance moves. Attendees can witness the exhilarating Tumba competitions, where local musicians compete for the prestigious title of "Tumba King" or "Tumba Queen."
The festival provides a unique view into Curaçao's cultural legacy and is a must-attend event for music fans and anyone want to experience the island's vivid carnival customs.
For electronic music enthusiasts, the Electric Festival in Curaçao is an electrifying experience not to be missed. Held in September, this festival brings together renowned DJs and electronic music artists from around the world.
The event takes place at a variety of locations, including beach clubs and open-air places, allowing spectators to enjoy the music while taking in the natural beauty of the island. With pulsating beats, dazzling light shows, and an energetic crowd, the Electric Festival offers an unforgettable party atmosphere.
Cultural Events
In addition to the music festivals, Curaçao also boasts a rich calendar of cultural events that showcase the island's diverse heritage. Curaçao Carnival, a month-long festival leading up to Lent, is one such occasion. Colorful parades, elaborate costumes, and infectious music fill the streets, creating an atmosphere of pure joy and revelry.
Visitors can join in the festivities, dance to the infectious beats of the carnival music, and admire the impressive floats and stunning attire of the participants. The Curaçao Carnival celebrates the island's cultural character and provides a genuinely immersive experience.
The yearly Curaçao International Film Festival Rotterdam (CIFFR) brings the enchantment of film to the island. CIFFR presents a collection of foreign features, documentaries, and short films as an extension of the renowned Rotterdam Film Festival.
Film enthusiasts can enjoy screenings of thought-provoking movies from various genres and engage in discussions with filmmakers and industry professionals. The festival not only entertains, but also encourages cultural interchange and appreciation of film as an art form.
Curaçao is also known for its vibrant art scene, and the Plein Air Curaçao Art Festival is a testament to the island's artistic spirit. This unique event brings together local and international artists who gather to paint en plein air, capturing the island's stunning landscapes, colorful architecture, and picturesque coastlines.
Visitors can witness the artists in action, explore the outdoor galleries, and even purchase original artworks to take home as a cherished memento of their time in Curaçao. The festival creates an inspiring fusion of art, nature, and culture.
For those interested in the literary arts, the Curaçao Book Week is a noteworthy event. This annual celebration of literature features book fairs, author readings, panel discussions, and workshops. Local and international authors come together to share their work, engage in dialogue, and inspire literary appreciation among the attendees.
Whether you're a book enthusiast or an aspiring writer, the Curaçao Book Week provides an opportunity to immerse yourself in the world of books and learn from recognized writers.
Local Music Scene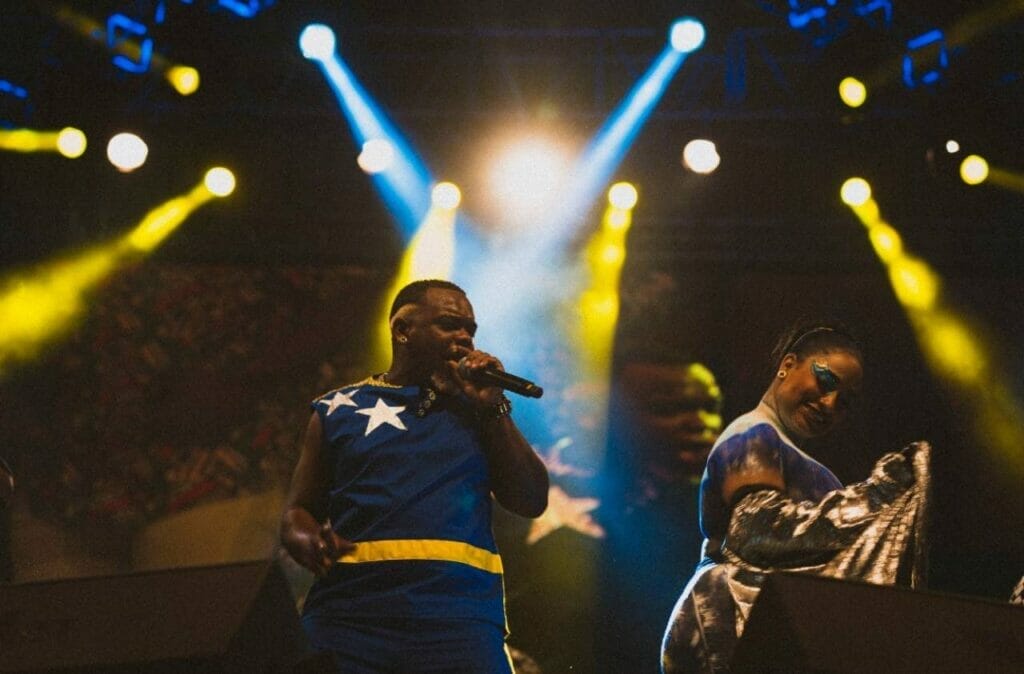 Curaçao's local music scene goes beyond the organized festivals and cultural events, immersing visitors in a vibrant tapestry of rhythm and soul. Throughout the year, the island is home to a variety of outstanding musicians, bands, and performers who display their talents at pubs, clubs, and cultural sites.
From reggae and calypso to salsa and merengue, Curaçao's local music scene encompasses a wide range of genres that reflect the island's multicultural heritage. Exploring local music venues allows tourists to immerse themselves in Curaçao's original sounds and get a taste of the island's colorful musical traditions.
The great range of genres in Curaçao's native music scene is one of its distinguishing features. From the infectious beats of reggae and the lively melodies of calypso to the passionate rhythms of salsa and the upbeat sounds of merengue, the island's music reflects its multicultural heritage.
Visitors may visit a variety of venues that cater to various musical preferences and experiences, allowing them to immerse themselves in the distinct flavors of Curaçao's musical heritage.
For those seeking a laid-back ambiance, there are charming beach bars and seaside lounges where live music performances set the perfect backdrop for a relaxing evening. The soothing sounds of acoustic guitars, accompanied by smooth vocals, create an intimate and soulful atmosphere that washes over visitors as they sip on tropical cocktails and enjoy the stunning ocean views.
These venues provide an ideal opportunity to unwind, connect with the local music scene, and bask in the island's natural beauty.
For a livelier and more energetic experience, Curaçao's clubs and dance halls offer a vibrant mix of genres and rhythms that will have visitors moving to the beat. The infectious melodies of Caribbean music, infused with African, Latin, and European influences, ignite the dance floor and create an irresistible urge to sway, groove, and let loose.
The local bands and DJs know how to keep the party going, delivering electrifying performances that leave the audience exhilarated and immersed in the island's musical spirit.
Ticket Information
It is best to get tickets in advance for Curaçao's music festivals and cultural events. Tickets for major festivals like the Curaçao North Sea Jazz Festival and the Curaçao International BlueSeas Festival often sell out quickly, so we recommend checking their official websites for ticket sales and updates. 
The prices may vary depending on the event and the ticket category, so it's wise to plan and budget accordingly. Additionally, keep a look out for any potential early bird discounts or package offers. You may avoid missing out on the unique experiences that Curaçao's music festivals and cultural events have to offer by purchasing your tickets early.
Curacao Music Festivals FAQ
What is the national festival of Curaçao?
The national festival of Curaçao is Carnival. Celebrated with great enthusiasm and passion, Carnival is a month-long event leading up to Lent. It is deeply ingrained in the island's culture and showcases a vibrant display of parades, colorful costumes, and infectious music that fill the streets with joy and revelry. This cultural spectacle immerses both participants and onlookers in the heart of Curaçao's joyful atmosphere.
Where is the Curacao North Sea Jazz Festival?
The Curacao North Sea Jazz Festival takes place on the beautiful island of Curaçao. Specifically, it is held at the World Trade Center (WTC) in Piscadera Bay, Willemstad. This historic festival location serves as a breathtaking background for the collaboration of world-renowned jazz musicians, pop singers, and local talent, resulting in a memorable musical experience that draws both local and international tourists.
Does Curacao celebrate Carnival?
Curaçao does celebrate Carnival. This month-long celebration is deeply rooted in the island's culture and is eagerly anticipated by its residents. Carnival festivities are marked by vibrant parades, extravagant costumes, lively music, and a joyous atmosphere that engulfs the entire island. During this exciting time of year, visitors may immerse themselves in this festive custom and observe Curaçao's rich cultural legacy.