Curaçao Luxury Travel: Resorts & Premium Experiences
Welcome to a remarkable journey of indulgence and exploration as we embark on an luxury travel guide to Curaçao. Join me as I unveil the secrets of this Caribbean gem, where five-star resorts and exclusive experiences converge to create an unparalleled getaway. 
Get ready to immerse yourself in the allure of Curaçao's breathtaking resorts, where opulence and relaxation meet in perfect harmony. From beachfront bliss to secluded havens, this island offers a haven for every discerning traveler.
So, pack your bags, and let's delve into the captivating world of Curaçao's luxury travel scene, where paradise awaits.
Curacao 5 Star Resorts
Curaçao does not disappoint when it comes to luxury tourism. It boasts an impressive selection of five-star resorts that redefine opulence and provide an indulgent haven for discerning travelers. Whether you seek beachfront bliss or a secluded retreat, Curaçao has something to offer.
One such gem is The Royal Sea Aquarium Resort, situated on the picturesque Mambo Beach.
Here, guests can revel in the comfort of spacious suites with stunning ocean views, while enjoying amenities such as an infinity pool and a serene spa. Another exquisite option is the Santa Barbara Beach & Golf Resort, a sprawling estate that seamlessly blends natural beauty with refined luxury. 
With its private beach, 18-hole golf course, and tranquil spa, it caters to the desires of the most discerning guests. For those craving exclusivity, the Baoase Luxury Resort is a hidden paradise. Offering private villas and an enchanting infinity pool, it provides an intimate and indulgent experience amidst lush tropical gardens and a pristine private beach.
Lastly, the Avila Beach Hotel, with its colonial charm and modern luxury, immerses visitors in the historic ambiance of Willemstad. Its stylish rooms, ocean views, beachside pool, and rejuvenating spa treatments make it a top choice for luxury travelers.
Luxury Dining in Curacao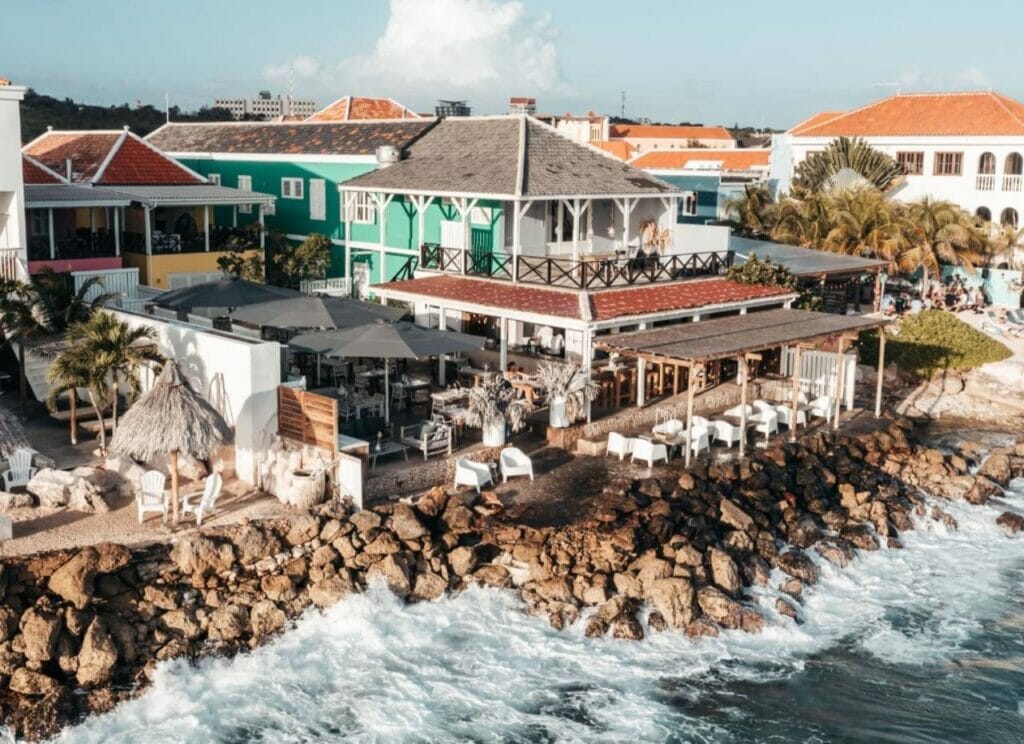 Curaçao's culinary scene is a feast for the senses, where flavors meld into artfully crafted dishes, and dining becomes an unforgettable experience. For those seeking the finest in luxury dining, Kome is a must-visit.This sophisticated restaurant in the center of Willemstad serves a combination of local and foreign food.
From succulent braised short ribs to the freshest seafood creations, every dish is prepared with care and precision. Another exceptional option is The Wine Cellar, nestled in the charming Pietermaai district. This upmarket business, known for its large wine selection, mixes outstanding wines with delectable cuisine such as seared scallops, grilled lobster, and expertly cooked steaks.
For a combination of culinary delights and breathtaking views, Fort Nassau is an excellent choice. Perched atop a hill, it offers panoramic vistas of the island alongside a menu inspired by Caribbean and European flavors. Finally, BijBlauw, located in the vibrant Pietermaai neighborhood, entices diners with a blend of Caribbean and international cuisine.
From delectable seafood creations to flavorful vegetarian options, this boutique hotel and restaurant promises an unforgettable dining experience in a charming setting.
Premium Activities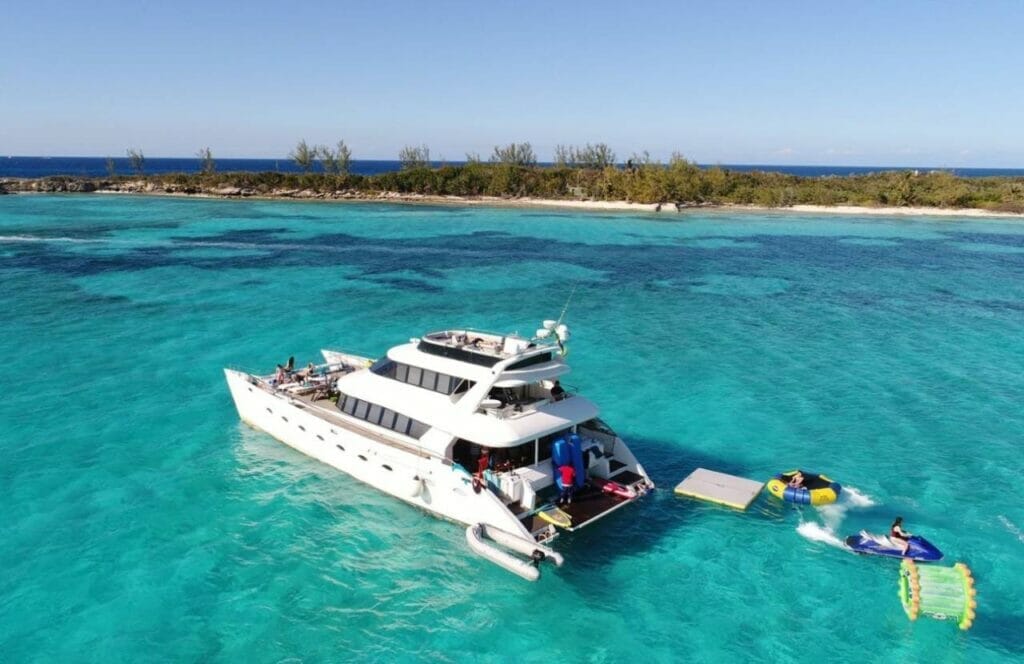 Curaçao not only pampers visitors with luxurious accommodations and delectable dining but also offers a range of premium activities to enrich their stay. A private yacht charter is a popular choice for those seeking an exclusive experience. Set sail on the crystal-clear waters surrounding the island, bask in the sun, explore vibrant coral reefs, and discover secluded coves.
Gourmet meals and refreshing beverages complete the lavish experience. For underwater enthusiasts, Curaçao's renowned diving sites offer a mesmerizing world to explore. Dive into the Caribbean Sea's depths to see a diversity of colorful marine life and explore amazing underwater caverns.
With professional guides and top-notch equipment, your diving adventure will be nothing short of extraordinary. To indulge in pure relaxation, a spa escape is a must. Curaçao's luxurious wellness retreats provide a sanctuary where you can indulge in rejuvenating treatments inspired by ancient traditions and modern techniques.
From soothing massages to revitalizing facials and invigorating body wraps, these spas ensure a state of blissful tranquility.
VIP Services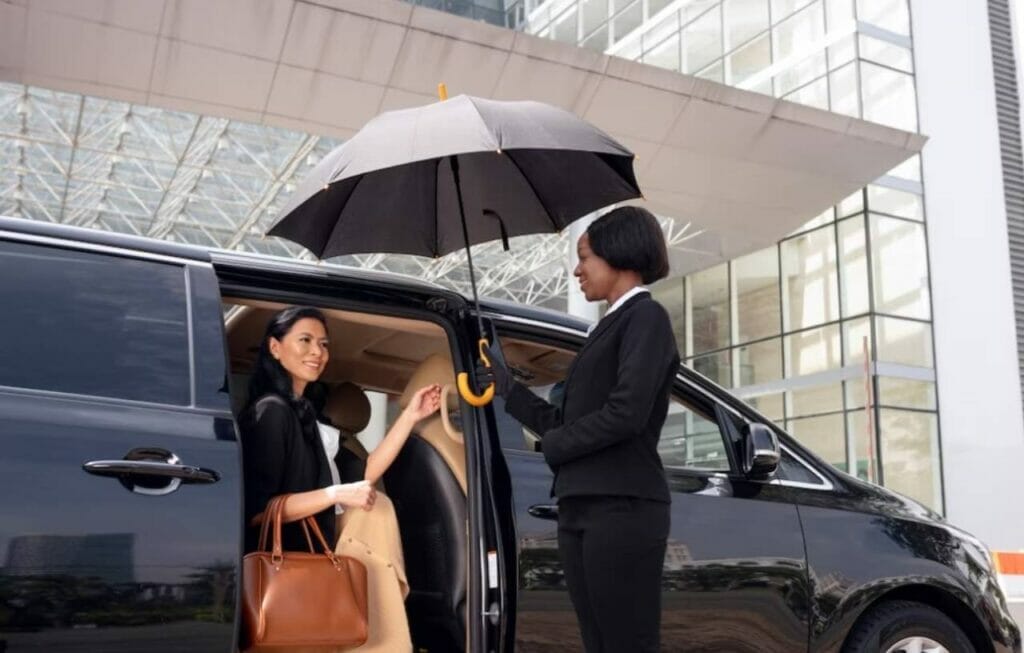 Curaçao provides a variety of VIP services to cater to every need and ensure a flawless trip from start to finish, thus enhancing the luxury travel experience. A personal concierge service is at your disposal to assist with restaurant reservations, event tickets, transportation arrangements, and personalized experiences. They guarantee that every part of your stay is personalized to your tastes and wants using their knowledge.
Private airport transfers ensure a stress-free arrival by greeting you with a skilled chauffeur and whisking you away to your desired location in a beautiful car. VIP experiences add an extra touch of exclusivity to your journey. Whether it's a helicopter tour over the island, a private island excursion, or exclusive access to events and attractions, these tailored experiences create unforgettable moments.
For the ultimate in privacy and opulence, luxury villa rentals are available, offering spacious accommodations, private pools, and personalized services. These exclusive properties allow you to create lasting memories in a setting of sheer luxury.
Exclusive Experiences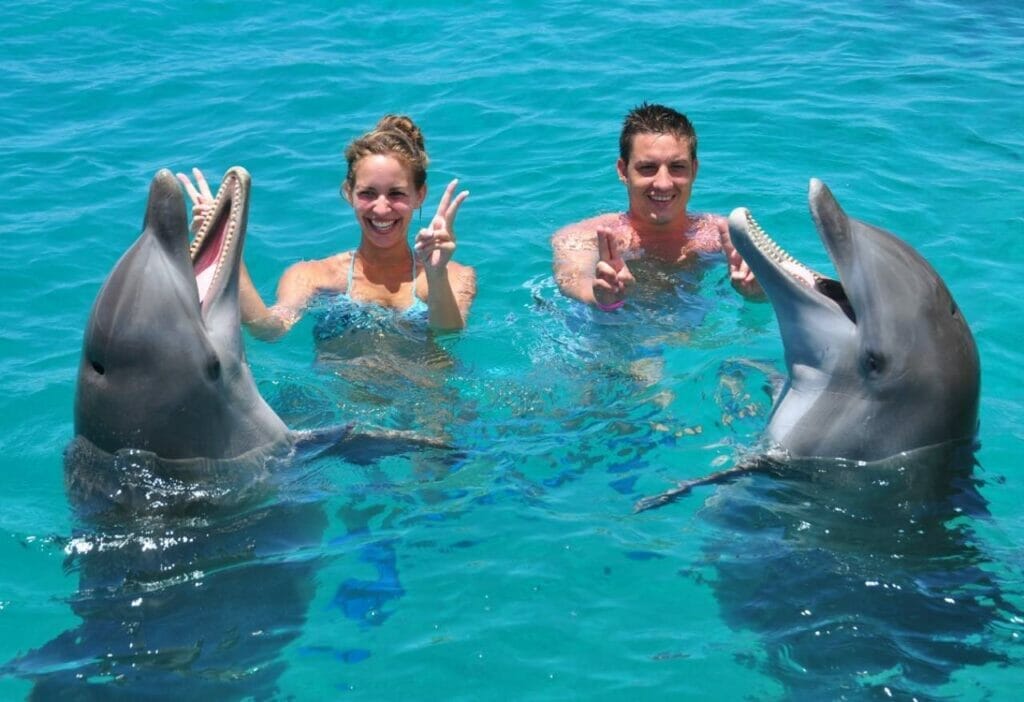 Curaçao goes above and beyond to offer luxury travelers a range of exclusive experiences that elevate their visit to unparalleled heights. From private encounters with majestic marine life to indulgent adventures in nature, the island presents a treasure trove of extraordinary activities.
Here are some unforgettable Curaçao experiences that will leave an everlasting imprint on your visit:
Private Dolphin Encounter: Immerse yourself in a world of wonder with a private dolphin encounter. Delve into the waters of a secluded lagoon and engage with these intelligent creatures in an intimate setting. Swim alongside them, witness their playful nature up close, and even enjoy a personalized performance showcasing their remarkable abilities. This unique experience blends luxury with marine conservation, creating memories that will last a lifetime.
Private Sunset Sailing: Embark on a private sunset sailing excursion and let the tranquil beauty of the Caribbean Sea envelop you. Aboard a magnificent boat or catamaran, you'll float around the coast, surrounded by breathtaking views. Sip champagne, savor delectable gourmet delicacies prepared by a private chef, and relish the golden hues of the setting sun. This intimate voyage is perfect for couples or small groups seeking a romantic and serene getaway.
Private Guided Hike to Hidden Waterfalls: Embark on an exclusive guided hike through Curaçao's untamed wilderness to uncover hidden waterfalls and natural wonders. Led by a knowledgeable guide, you'll traverse lush forests, navigate rugged terrains, and discover secluded cascades that plunge into crystal-clear pools. With the flexibility of a customized tour, you can customize the experience to your fitness level and tastes while immersing yourself in the island's natural beauty.
Luxury Catamaran Cruise: Step aboard a luxury catamaran and set sail on a customized journey around Curaçao's coastline. This exclusive experience allows you to explore secluded coves, snorkel in pristine reefs, and revel in the unparalleled beauty of the Caribbean Sea. Enjoy gourmet meals served by a private chef, handmade beverages, and total relaxation while you bask in the warm tropical wind and soak up the sun.
Curaçao's exclusive experiences cater to the desires of luxury travelers, providing them with extraordinary opportunities to create cherished memories. Whether you choose to swim with dolphins in a private lagoon, sail into the sunset on a luxurious vessel, go on a guided hike to hidden waterfalls, or enjoy a bespoke catamaran cruise, these unforgettable experiences will leave you with a deep appreciation for the island's natural wonders and a sense of unparalleled luxury.
Curacao Luxury Shopping
Curaçao presents a premier shopping experience for luxury travelers, combining international brands with unique local finds. From upscale malls to charming boutiques, the island offers a diverse range of options to cater to discerning shoppers. Prepare to be immersed in the realm of luxury as you explore Curaçao's opulent shopping scene.
Located in the heart of Willemstad, Renaissance Mall and the adjacent Rif Fort create an exquisite retail destination. Indulge in a refined ambiance as you peruse a curated selection of high-end designer boutiques, luxury fashion brands, and renowned jewelry stores. Lose yourself in the latest trends and discover exclusive pieces crafted by world-renowned designers.
Nestled in a picturesque setting near Jan Thiel Beach, Jan Thiel Plaza offers a unique blend of luxury and local craftsmanship. Explore chic clothing boutiques showcasing the latest fashion trends, visit art galleries displaying Caribbean artwork, and browse concept stores offering one-of-a-kind homeware and accessories. Immerse yourself in the laid-back ambience and soak in the island's charm.
Situated near Mambo Beach, Curacao Beach Boulevard entices visitors with a delightful fusion of shopping, dining, and entertainment. Stroll along the waterfront boulevard and discover an array of upscale shops featuring fashion boutiques, luxury cosmetics, and stylish accessories.
Whether you're searching for designer swimwear or unique beachwear, this fashionable destination provides a comprehensive shopping experience with the sparkling Caribbean Sea as a backdrop.
Immerse yourself in the vibrant local culture and embark on a unique luxury shopping experience at the Floating Market in Punda. Watch as boats from Venezuela dock along the waterfront, offering an assortment of fresh produce, exotic spices, and artisanal goods. Engage with friendly vendors, savor the vibrant atmosphere, and find unique treasures that embody the essence of Curaçao's cultural heritage.
Curaçao's luxury shopping scene caters to the most discerning of tastes, offering a blend of international elegance and local flair. Whether you explore the upscale boutiques of Renaissance Mall, discover hidden gems at Jan Thiel Plaza, indulge in beachfront retail therapy at Curacao Beach Boulevard, or immerse yourself in the lively atmosphere of the Floating Market, you'll find an abundance of exclusive finds that reflect the island's unique style and sophistication.
FAQ
Where not to stay in Curacao?
It is advisable to avoid staying in the Piscadera Bay area in Curacao. This location is close to the oil refinery and lacks the picturesque beaches and vibrant atmosphere found in other parts of the island. It is better to choose accommodations in areas like Willemstad, Jan Thiel, or Westpunt for a more enjoyable stay in Curacao.
What hotel did Sandals buy in Curacao?
Sandals Resorts acquired the Santa Barbara Beach and Golf Resort in Curaçao, previously known as the Hyatt Regency Curaçao, in 2010. Following a substantial $55 million renovation, the property was reintroduced as Sandals Royal Curaçao in June 2022. This transformation showcases Sandals' commitment to providing an enhanced and luxurious experience for guests at their newly acquired resort in Curaçao.
How many rooms does Zoetry Curacao have?
Zoetry Curacao Resort & Spa offers a total of 126 luxurious suites. These suites provide guests with a serene and intimate environment, designed to promote relaxation and rejuvenation.