Curaçao Healthcare System: Key Challenges & Innovations
Discovering the Curaçao healthcare system unveils a world of challenges and remarkable innovations aimed at delivering accessible and high-quality care for all.
While the system boasts a range of hospitals and clinics across the island, disparities in accessibility and quality persist, particularly in rural areas. Nevertheless, Curaçao is determined to bridge these gaps and improve healthcare services through innovative solutions. 
Telemedicine and digital health have emerged as transformative tools, empowering individuals to access specialized care remotely. Collaborations and community-based initiatives foster innovation, while health education and prevention programs empower individuals to prioritize their well-being.
Curaçao wants to create a patient-centered healthcare system that meets the many requirements of its people by solving major issues, embracing technology, and involving the community. 
Join us on a journey to explore the future of healthcare in Curaçao, where advancements, regional comparisons, mental health, and innovative technologies converge to shape a brighter and healthier tomorrow.
Current Healthcare System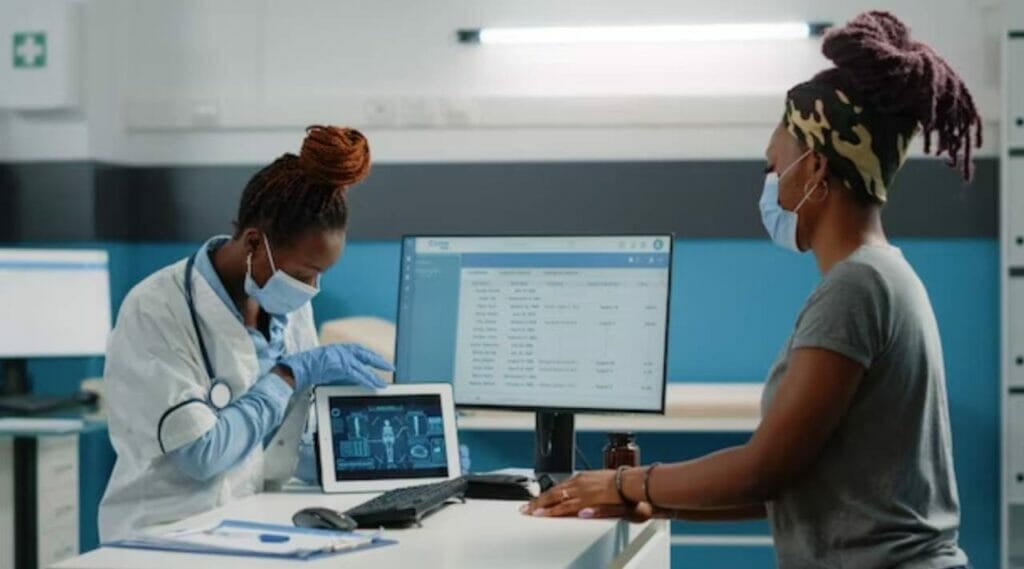 Curaçao boasts a healthcare system that strives to provide comprehensive care for its residents and visitors. The system comprises hospitals, clinics, and healthcare professionals dedicated to delivering quality services. Access to healthcare is widely available, with medical facilities spread across the island. The system is structured to ensure both emergency and routine healthcare needs are met.
However, challenges regarding accessibility and quality persist. While urban areas have well-equipped healthcare facilities, rural regions face limitations, resulting in disparities in access. There are initiatives underway to reduce this gap and enhance healthcare in rural regions.There are several alternatives available for people looking for coverage, and health insurance plays a crucial role in easing access to care.
Key Challenges
Despite the efforts made in Curaçao's healthcare system, several key challenges remain. There are restrictions on the availability of hospitals, clinics, and specialist medical facilities, especially in remote regions. This disparity in infrastructure affects the delivery of timely and comprehensive care, necessitating the development of strategies to address the issue.
The system's capacity to satisfy the rising demand for healthcare services is put to the test by the scarcity of healthcare workers, which is another urgent concern. Recruitment initiatives and collaborations with educational institutions aim to attract and train healthcare professionals to ensure adequate staffing levels.
Both people and the healthcare system as a whole face serious challenges as a result of rising healthcare expenses. Factors such as advanced medical technologies, pharmaceutical expenses, and an aging population contribute to escalating costs. Striking a balance between providing affordable healthcare and maintaining the quality of services requires innovative solutions and efficient resource management.
The healthcare system of Curaçao is also heavily burdened by non-communicable illnesses. Long-term care and preventative efforts are necessary for conditions including diabetes, hypertension, and obesity. Addressing lifestyle factors and implementing effective prevention programs are crucial in mitigating the impact of these diseases.
Innovative Solutions
To overcome the challenges faced by Curaçao's healthcare system, innovative solutions are being implemented. Telemedicine and digital health have emerged as transformative tools, allowing individuals to access healthcare remotely and improving the efficiency of service delivery. These technologies enable consultations, diagnosis, and monitoring of patients, enhancing access to specialized care. Community-based healthcare initiatives play a vital role in reaching vulnerable populations and addressing specific healthcare concerns. Collaborations between healthcare organizations, government agencies, and international entities foster innovation and create a platform for sharing best practices and resources.
Health education and prevention programs are key components of Curaçao's innovative healthcare solutions. These initiatives focus on promoting healthy lifestyles, disease prevention, and early detection. By empowering individuals with knowledge and resources, the aim is to shift the focus from reactive treatment to proactive healthcare.
Cultivating a culture of wellness and prevention can significantly reduce the burden on the healthcare system and improve overall population health. These novel approaches set the foundation for a Curaçao healthcare system that is more resilient and patient-focused.
Future of Healthcare in Curaçao
The future of healthcare in Curaçao holds promise as the government implements strategic initiatives and reforms. To guarantee fair access to treatment across the island, a major focus is placed on improving the healthcare infrastructure, particularly in rural regions.
With the integration of electronic health records, telemedicine services, and data-driven decision-making, technological developments will continue to be crucial. The healthcare system in Curaçao is poised to embrace innovation and leverage digital tools to provide efficient, patient-centric care.
Curaçao also recognizes the potential of healthcare tourism, combining its beautiful surroundings with top-quality medical services. By promoting specialized treatments and medical tourism packages, Curaçao aims to attract visitors seeking both leisure and healthcare experiences.The local economy and the general standard of care are both benefited by this strategy's contribution to the expansion and development of the healthcare industry..
Last but not least, community involvement and engagement are crucial for determining the direction of healthcare in Curaçao. In order to identify needs, put sustainable solutions in place, and promote a patient-centered approach, individuals, communities, healthcare professionals, and legislators must work together.
The community will be included in decision-making processes, and collaborations will be encouraged to guarantee that the healthcare system adapts to the people of Curaçao's changing requirements.
Curaçao's healthcare system aspires to offer accessible, high-quality treatment to inhabitants and tourists alike by tackling significant concerns, adopting innovative solutions, and embracing future prospects. Curaçao strives to establish a comprehensive healthcare system that satisfies the requirements of its varied population while retaining its standing as a sought-after tourism destination through collaboration, technology, and an emphasis on prevention.
Comparison with Regional Healthcare Systems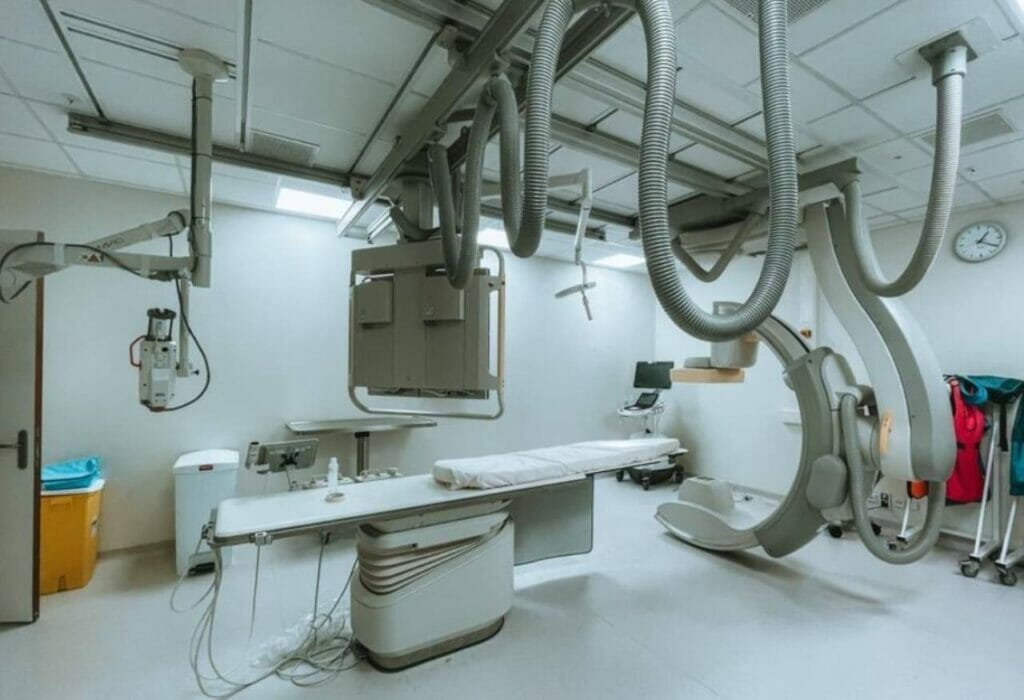 When examining Curaçao's healthcare system, it is valuable to compare it with neighboring islands and countries in the region. While each system has its unique characteristics, similarities and differences emerge in terms of infrastructure, access, quality of care, and healthcare policies. For instance, compared to smaller islands with limited resources, Curaçao benefits from a more extensive healthcare infrastructure, including well-equipped hospitals and specialized medical facilities.
However, challenges in accessing healthcare still exist in remote areas, particularly when compared to more developed countries in the region. By exploring these regional comparisons, readers gain a broader understanding of the strengths and areas for improvement within Curaçao's healthcare system.
Mental Health and Well-being
Mental health and well-being have gained prominence in Curaçao's healthcare environment in recent years. Challenges such as stress, anxiety, and depression affect individuals across all walks of life, and addressing mental health concerns is crucial for comprehensive healthcare provision. Curaçao has made efforts to promote mental health awareness, treatment, and support.
Counseling services, support groups, and community initiatives are among the tools available to address the population's distinct mental health needs. By shedding light on the initiatives and challenges surrounding mental health, the article provides a holistic view of Curaçao's healthcare system and emphasizes the significance of integrated care that encompasses both physical and mental well-being.
Innovative Healthcare Technologies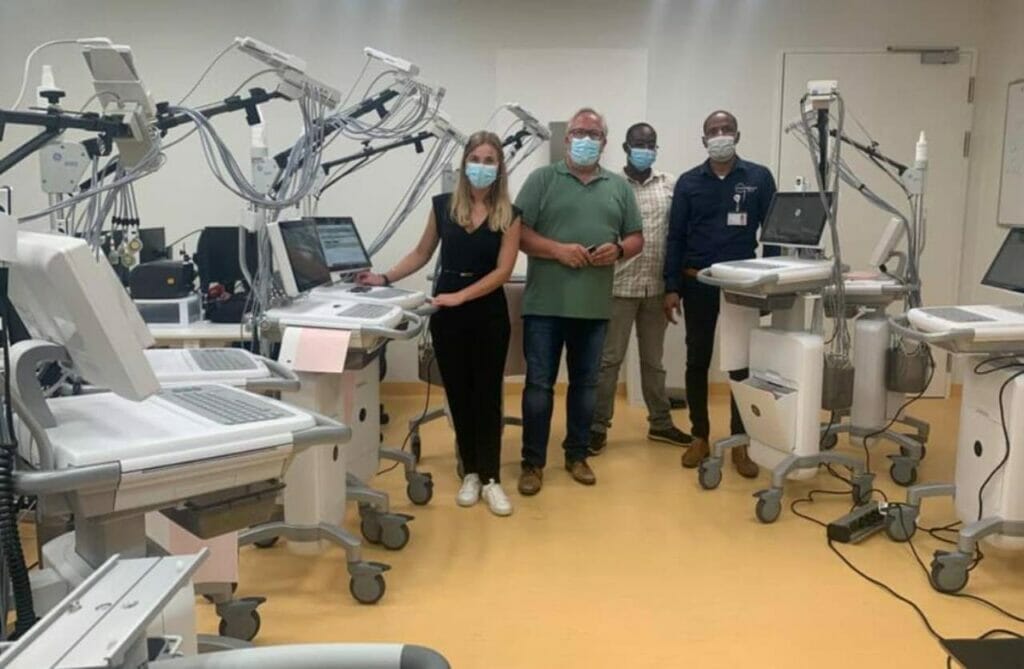 Curaçao's healthcare system has embraced innovative technologies to enhance patient care, improve efficiency, and advance healthcare outcomes. One such technology that has gained prominence is telemedicine. Through telemedicine platforms, patients can access medical consultations and receive specialist advice remotely, reducing the need for physical visits and improving access to healthcare services, especially for those in remote areas.
EHRs have also been deployed to simplify patient information, improve communication among healthcare practitioners, and enable informed decision-making. Artificial intelligence applications are also being investigated for a variety of objectives, including early illness diagnosis, predictive analytics, and individualized treatment regimens. These innovative technologies demonstrate Curaçao's commitment to leveraging advancements in healthcare for the benefit of its population.
Telemedicine: Telemedicine has emerged as a game-changer in Curaçao's healthcare landscape. Through telemedicine platforms, patients can remotely connect with healthcare professionals, enabling virtual consultations, diagnoses, and follow-ups. This technology has proven very useful for people living in distant places, as they may now obtain specialist treatment without having to travel large distances.. Telemedicine has expanded the reach of healthcare services, improving access and convenience for patients across the island.
Electronic Health Records (EHRs): Curaçao has implemented electronic health records to streamline patient information and enhance communication among healthcare providers.EHRs enable the smooth interchange of medical data across various healthcare settings, ensuring that healthcare practitioners have access to complete and up-to-date patient data. This technology improves coordination and collaboration among healthcare teams, leading to more efficient and effective care delivery.
Artificial Intelligence (AI) Applications: Curaçao's healthcare system is exploring the use of artificial intelligence applications to advance patient care. AI has the potential to transform healthcare by enabling early disease detection, predictive analytics, and personalized treatment plans. Machine learning algorithms can scan enormous amounts of medical data to uncover patterns and trends, aiding in the early diagnosis of illnesses and directing healthcare practitioners in making correct diagnoses and treatment decisions. AI-driven tools and algorithms are paving the way for more precise and personalized healthcare interventions.
Mobile Health (mHealth) Solutions: Curaçao has embraced the use of mobile health applications and devices to empower individuals in managing their own health. Mobile apps offer functionalities such as tracking health indicators, accessing personalized health information, and receiving reminders for medication adherence and appointments. These solutions promote patient engagement, self-care, and proactive health management.
Remote Monitoring Devices: Patients' health status are monitored remotely using remote monitoring equipment such as wearable fitness trackers or medical sensors. These devices capture real-time data on vital signs, physical activity, and other relevant health metrics. Healthcare professionals can access this data to monitor patients' progress, detect early warning signs, and provide timely interventions, even from a distance.
Health Information Exchange: Curaçao is focusing on enhancing health information exchange among healthcare providers through secure electronic platforms. Interoperability of systems and standardized protocols allow for seamless and secure sharing of patient data, ensuring that healthcare professionals have a comprehensive view of patients' medical history and treatment plans. This facilitates better care coordination, reduces duplicative tests, and improves patient safety.
FAQ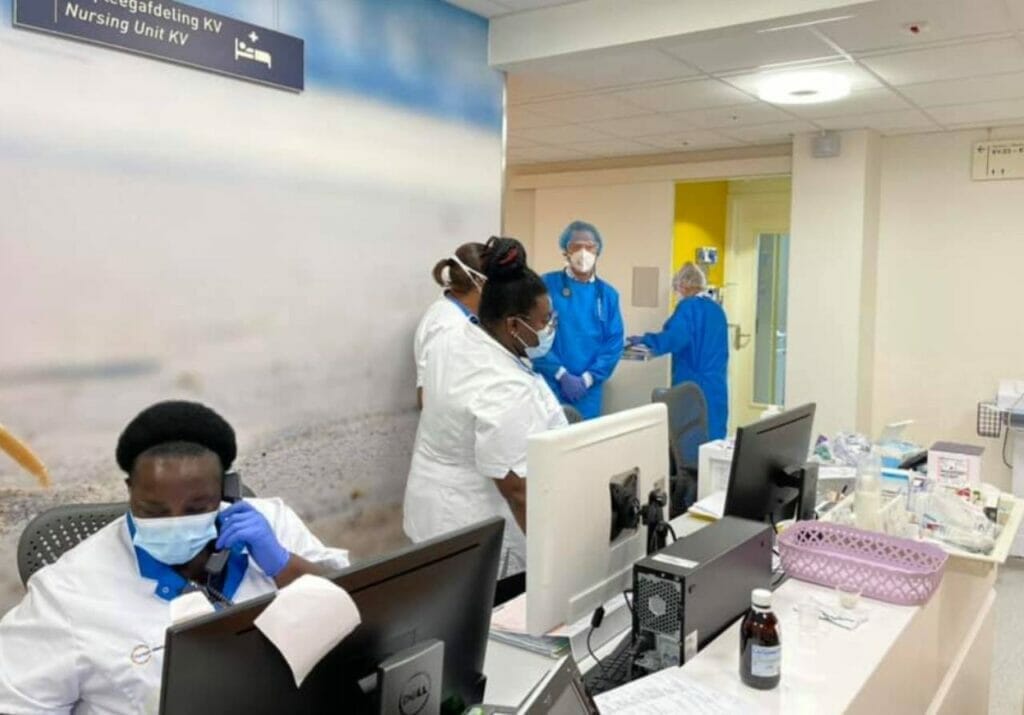 Is health care good in Curacao?
Healthcare in Curaçao is generally considered good, with a healthcare system that strives to provide comprehensive care for residents and visitors. The system comprises hospitals, clinics, and healthcare professionals dedicated to delivering quality services. Healthcare is widely available, and efforts are being undertaken to close accessibility gaps and enhance healthcare services in remote regions. However, challenges remain in terms of infrastructure, healthcare professional shortages, rising costs, and the burden of non-communicable diseases, which require ongoing attention and innovative solutions.
What is the healthcare system in Curacao?
Curaçao's healthcare system includes a comprehensive network of hospitals, clinics, and healthcare specialists dedicated to providing high-quality care. Access to healthcare is widely available, with medical facilities spread across the island. The system is structured to address both emergency and routine healthcare needs. With a variety of alternatives available, health insurance plays a vital role in easing access to care. Through creative solutions and community participation, efforts are being made to enhance healthcare infrastructure, solve healthcare professional shortages, control growing expenses, and reduce the burden of noncommunicable illnesses.
Where is the hospital in Curacao?
Curaçao's hospitals are strategically positioned around the island to guarantee inhabitants and tourists have access to healthcare. Curaçao Medical Center (CMC), located in the capital city of Willemstad, is a well-known hospital. This modern and well-equipped hospital serves as a referral center, providing specialized care and comprehensive medical services. Other hospitals, clinics, and healthcare facilities are located across Curaçao to meet the local people's healthcare requirements and provide fair access to treatment across the island.