Curaçao Economy: Key Industries & Economic Policies
Greetings from Curaçao, a charming Caribbean island that has recently seen a spectacular economic boom and diversification. In this in-depth guide to the Curacao economy, you will discover…
With its strategic location and rich cultural heritage, this picturesque paradise has become a favorite among tourists and investors alike. From its pristine beaches and captivating colonial architecture to its thriving arts scene and business-friendly policies, Curaçao offers a unique blend of opportunities for locals and visitors. 
Whether you're drawn to its sun-kissed shores, vibrant culture, or exciting investment prospects, this island gem promises a world of possibilities.
So join us as we delve into Curaçao's key industries and economic policies, uncovering the secrets behind its economic success and discovering why it's a destination that truly has it all.
Overview of the Curacao Economy
The beautiful Caribbean island of Curaçao is home to a strong economy that has experienced impressive expansion and diversification in recent years.The island has drawn both visitors and investors thanks to its advantageous position and rich cultural legacy. The economy of Curaçao is driven by several key industries, including tourism, offshore financial services, petroleum refining, and the creative sector. Together, these industries support the island's economic health and produce a distinctive range of possibilities for both people and tourists.
Major Industries
One of Curaçao's economic foundations is the booming tourism industry. Because of its beautiful beaches, clean waters, and dynamic local culture, the island is a popular tourist destination. Explore the colonial architecture and UNESCO World Heritage sites to fully immerse yourself in the island's history. You can also enjoy in the exciting nightlife and delectable cuisine. Additionally, because to its magnificent coral reefs and varied marine life, Curaçao has made a name for itself as a top vacation spot for divers.
In addition to tourism, Curaçao has emerged as a hub for offshore financial services. The island offers a favorable business climate, attracting international banks and financial institutions. Curaçao's robust regulatory framework, coupled with its political stability and skilled workforce, has made it an attractive jurisdiction for companies seeking asset protection, tax planning, and international trade facilitation. The growth of the offshore sector has significantly contributed to the island's GDP and employment opportunities.
Curaçao's economic landscape is further shaped by its petroleum refining industry. The island is home to one of the largest oil refineries in the Caribbean, which is critical to the region's energy business. The refinery not only meets the domestic demand for petroleum products but also exports refined products to neighboring countries. The sector has sparked economic expansion by generating jobs and promoting the construction of infrastructure. However, given global energy changes, the government recognizes the need to diversify the economy and reduce reliance on the petroleum industry.
The creative industries have also flourished in Curaçao, making a significant contribution to the economy. A thriving arts sector that includes visual arts, music, fashion, and design has grown on the island as a result of its artistic history and varied influences. Curaçao has become a magnet for artists, with numerous galleries, studios, and cultural festivals celebrating local and international talent. The creative sector not only stimulates tourism but also generates employment opportunities and drives cultural preservation.
Economic Policies
Curaçao has put in place a number of economic policies aimed at promoting growth, luring investments, and cultivating an advantageous business climate in order to cultivate a sustainable future. The government's fiscal measures have helped to attract foreign direct investment (FDI). By offering incentives such as tax breaks and duty exemptions, Curaçao has encouraged businesses to establish a presence on the island. This has resulted in increased job opportunities and the transfer of knowledge and technology to the local workforce.
To further incentivize entrepreneurship, Curaçao has implemented tax incentives that support the growth of local businesses. These policies seek to encourage innovation, lessen the tax burden on business owners, and foster a supportive atmosphere for startups. The importance of infrastructure improvement in fostering economic growth has also been acknowledged by the administration. Significant investments have been made in modernizing ports, expanding airport facilities, and enhancing connectivity. These efforts have not only facilitated trade and tourism but also positioned Curaçao as a logistics hub in the region.
Future Prospects
Although Curaçao's economy has achieved great gains, it still confronts chances and problems in the future. One challenge lies in the island's dependency on external factors, such as global economic trends and fluctuations in the tourism industry. Curaçao is rapidly diversifying its economy to mitigate these risks by encouraging the rise of other industries such as agriculture, technology, and renewable energy. By embracing sustainable practices and promoting local entrepreneurship, the island aims to build resilience and reduce vulnerability to external shocks.
Looking ahead, Curaçao's future prospects appear promising. The island's natural beauty and cultural richness, together with the government's commitment to encouraging economic growth and attracting investments, give a solid foundation for long-term prosperity. By capitalizing on its unique assets and leveraging emerging opportunities, Curaçao is poised to strengthen its position as a vibrant economic destination, offering a blend of sun, sea, and business potential.
Economic Challenges and Resilience
Curaçao has faced its share of economic challenges throughout its development journey. One significant challenge has been navigating global economic fluctuations and external shocks. The island is vulnerable to changes in global markets because of its small size and open economy, including changes in commodity pricing or adjustments in consumer tastes. However, Curaçao has demonstrated resilience by implementing proactive measures to diversify its economy and reduce dependence on volatile sectors.The island has demonstrated its capacity to adjust to shifting market dynamics by encouraging investments in businesses like technology, renewable energy, and creative industries.
Addressing income inequality has been another challenge for Curaçao. The island's economy is plagued by income disparity, with some segments of the population having less access to work opportunities than others. However, the government has implemented social welfare programs and initiatives to bridge this gap and promote inclusive growth. Curaçao aspires to give equal opportunity to all of its inhabitants and promote a more fair society by making investments in education, skill development, and entrepreneurial initiatives.
Economic Impact of the COVID-19 Pandemic
The COVID-19 epidemic had a significant negative effect on Curaçao's economy, notably on the island's key economic pillar of tourism. With travel restrictions and lockdown measures, international tourism came to a halt, leading to a significant decline in visitor arrivals and revenue. However, the government swiftly responded by implementing measures to mitigate the impact. These included financial support for affected businesses, wage subsidy programs, and promoting domestic tourism to stimulate the local economy.
Curaçao enacted strict health and safety regulations to safeguard the welfare of both tourists and locals in order to support the rehabilitation and resuscitation of the tourism sector. The government also engaged in extensive marketing campaigns to rebuild traveler confidence and attract tourists back to the island. Additionally, efforts were made to diversify the tourism product by promoting sustainable tourism practices and highlighting the island's natural beauty and cultural heritage. These strategies were critical in recovering Curaçao's tourism economy and preparing it for post-pandemic recovery.
Sustainable Development Initiatives
Curaçao has demonstrated a strong commitment to sustainable development and environmental conservation. The government has implemented various initiatives and policies aimed at promoting sustainable practices, renewable energy, and responsible tourism. With the creation of maritime parks and conservation zones to conserve the island's unique biodiversity, efforts to safeguard marine ecosystems have been given top attention.These efforts improve Curaçao's appeal as a tourism destination for environmentally concerned tourists while simultaneously helping to preserve the ecosystem.
The environmental policy of Curaçao must prioritize reducing carbon emissions and increasing renewable energy sources. To reduce its dependency on fossil fuels, the island has made significant investments in renewable energy infrastructure, like as wind farms and solar parks. These initiatives help Curaçao reduce its carbon footprint by supporting the global transition to clean energy. Furthermore, the government has implemented regulations to promote energy efficiency and the adoption of sustainable practices in a variety of industries, including construction and transportation.
Curaçao also emphasizes responsible tourism practices that prioritize environmental and cultural preservation. The government encourages visitors to engage in sustainable activities, such as reef-friendly diving and wildlife conservation projects. Furthermore, initiatives are in place to promote community-based tourism, supporting local businesses and empowering communities while minimizing the negative impacts of mass tourism. Curaçao hopes to achieve a balance between economic expansion and the preservation of its natural and cultural riches for future generations by promoting sustainable tourism.
International Trade and Partnerships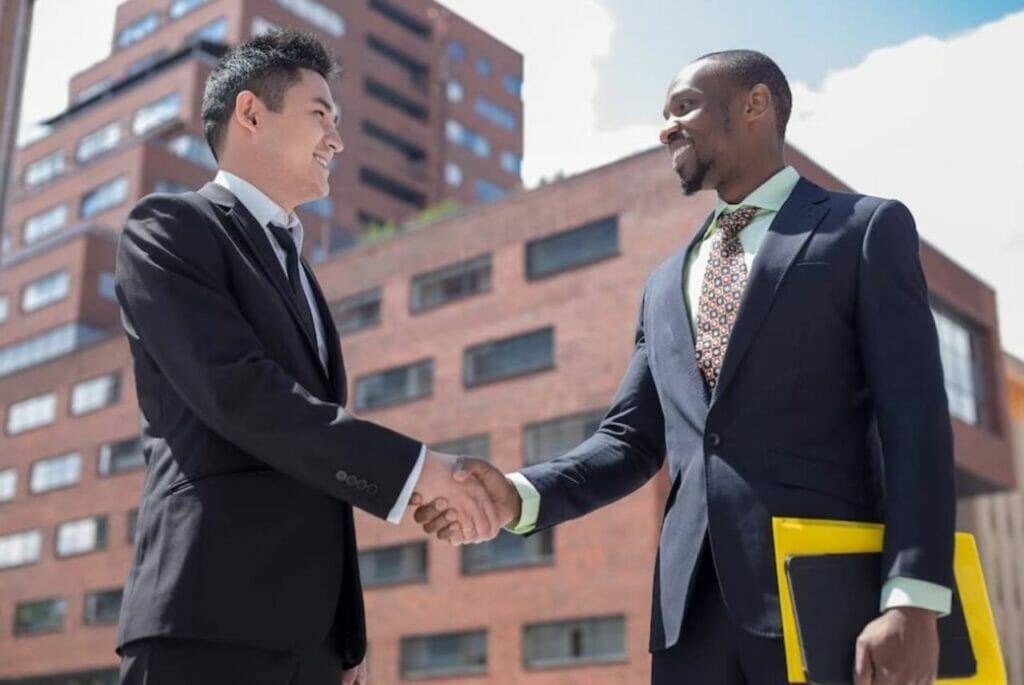 Curaçao's involvement in international trade and strategic partnerships has played a significant role in shaping its economic landscape. To promote export markets and ease cross-border trade, the island has formed trade agreements with other nations, including regional and international partners. These agreements provide favorable conditions for trade, reducing barriers and fostering economic cooperation.
Furthermore, Curaçao actively seeks economic collaborations and partnerships with other countries and organizations. Through partnerships, the island benefits from knowledge sharing, technology transfer, and access to new markets. These partnerships may be observed in fields like renewable energy, where Curaçao has collaborated with other nations to carry out initiatives in the area and use their knowledge.
Curaçao's participation in international trade and partnerships has led to increased global economic integration, exposing the island to new opportunities and markets. By expanding export markets and diversifying its trade relations, Curaçao strengthens its position in the global economy and enhances its competitiveness. These initiatives contribute to the sustainable economic development of the island and open avenues for further growth and prosperity.
FAQ
What is the economy of Curaçao?
Curaçao has a diverse and thriving economy that is driven by several key industries, including tourism, offshore financial services, petroleum refining, and the creative sector. Tourists and investors have been drawn to the island due to its advantageous position, natural beauty, and welcoming business environment, which has fueled its economic growth and vibrancy.
What is the major industry in Curaçao?
Curaçao's major source of economic activity is tourism. The island is a popular travel destination owing to its beautiful beaches, rich cultural history, and dynamic local culture. Tourism offers a range of opportunities, from exploring historical sites and enjoying the nightlife to diving in spectacular coral reefs, making it a crucial pillar of Curaçao's economy.
What are the main economic activities in Curaçao?
Curaçao's main economic activities include tourism, offshore financial services, petroleum refining, and the creative sector. These industries provide a substantial contribution to the island's economic growth and job possibilities. The offshore financial services sector benefits from a favorable business climate, while petroleum refining plays a vital role in the regional energy sector. The creative sector, with its focus on arts, music, fashion, and design, adds cultural richness and stimulates tourism.