Local Curaçao Customs and Etiquette: A Guide for Visitors
Curaçao, with its warm hospitality and vibrant cultural heritage, welcomes visitors to experience its local customs and etiquette firsthand.
From greetings that embody the island's friendliness to the art of savoring meals as a communal celebration, there are various aspects to embrace. Dressing respectfully, understanding the influence of Dutch, African, and Latin American traditions, and appreciating the island's emphasis on nature and family time are all key to immersing yourself in the local culture.
By approaching Curaçao with an open mind and genuine interest, you'll create lasting memories and connections during your visit.
Greeting Customs
Curaçao, like most Caribbean islands, prides itself on its warmth and friendliness, starting with its greetings. As a visitor, a firm handshake coupled with direct eye contact is the norm. In more informal settings or when meeting someone you know, a kiss on the cheek is common, although the pandemic has made this less frequent.
Language is another key aspect of Curaçao customs etiquette. The island is multilingual, with Papiamentu (a Creole language), Dutch, English, and Spanish spoken widely.
It's also worth noting that Curaçaoans value time and punctuality differently. While business meetings adhere to stricter timeframes, social gatherings often follow 'island time', where events start later than announced. Be flexible and patient, and remember, you're on island time too.
Lastly, Curaçaoans value respect and politeness. Use titles such as Mr., Mrs., or Miss when addressing elders or those you've just met. It's a small effort that goes a long way in showing respect for local Curaçao customs etiquette.
Dining Etiquette
In Curaçao, food is much more than just sustenance; it's a communal experience, a celebration of the island's rich culinary heritage. When invited to a local's home, it's considered polite to bring a small gift like a bottle of wine or flowers. Wait for the host to guide you to your seat and do not start eating until everyone is served and the host begins.
During meals, keep your conversations light and positive. It's not polite to rush through your meal, so savor the moment, relish the flavors, and enjoy the company. Also, while it's customary to use cutlery for most meals, don't be surprised if a local dish is served that is typically eaten with hands – go with the flow.
At the end of the meal, complimenting the host on their cooking is a nice gesture. If you're at a restaurant, a tip of around 10-15% is considered customary, unless a service charge has already been included in your bill.
Finally, remember to keep your elbows off the table and avoid speaking with your mouth full. These are universal etiquette tips, but they're especially valued in Curaçao's dining culture.
Dress Code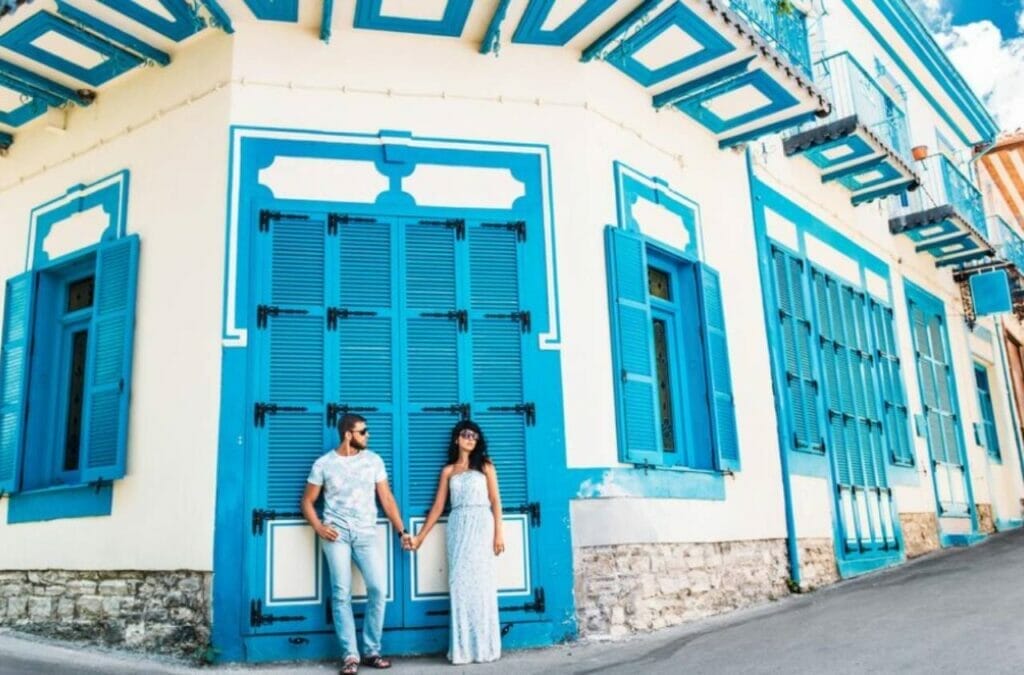 Curaçao's tropical climate might tempt you to dress down, but remember that the island maintains a relatively conservative dress code. When exploring the cities or dining out, opt for casual smart attire – women typically wear sundresses or blouses with skirts or pants, while men usually choose khakis and polo shirts.
Beachwear is strictly for the beach and poolside. It's considered disrespectful to roam around town centers or stores in swimsuits, even if they're covered up. When visiting religious sites or attending local events, modest clothing is advised. Women should cover their shoulders, and both men and women should avoid wearing shorts.
Footwear also matters in Curaçao. While sandals are fine for the beach, wear closed-toe shoes when dining out or visiting religious sites. High heels, however, might be difficult to manage on the island's cobbled streets.
The sun in Curaçao can be intense, so a hat and sunglasses are recommended when you're outside. Remember, the aim is to blend in, not stand out.
Local Customs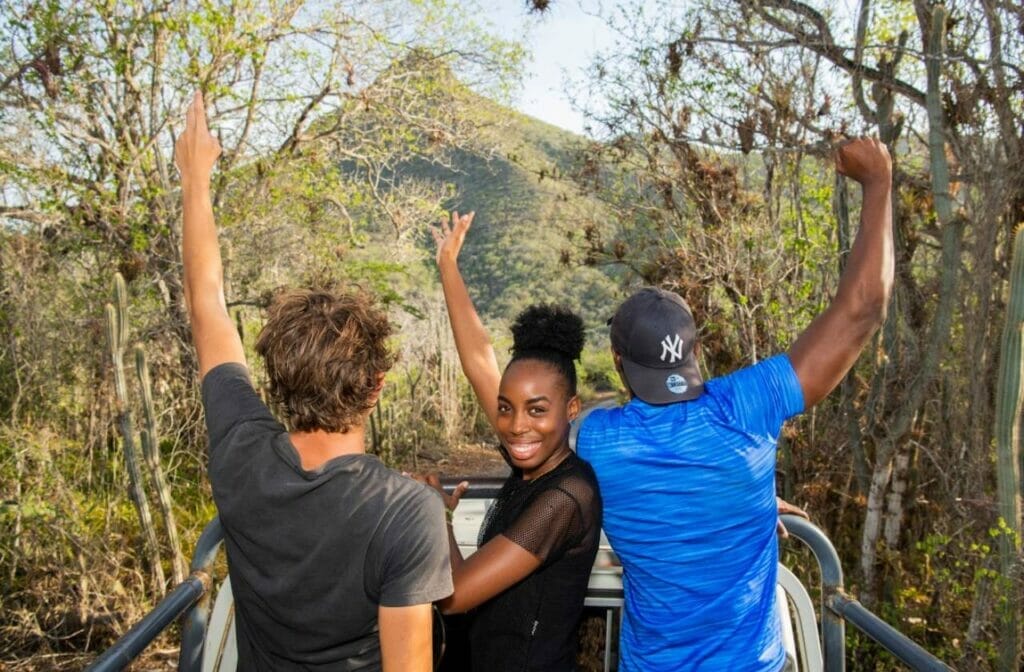 Understanding local customs is a significant aspect of Curaçao customs etiquette. For instance, Sunday is typically a day of rest on the island. Many shops will be closed, and the streets quieter. It's a day when families go to church, have large meals, and spend quality time together.
Curaçaoans love their music and dance, particularly during the carnival season. If you're lucky enough to visit during this time, you're in for a treat. Remember to respect the participants and their costumes – refrain from touching unless invited to do so.
Nature is highly respected in Curaçao. When visiting the island's beautiful beaches, parks, or the famous Christoffel National Park, follow the 'leave no trace principle. Dispose of your waste correctly, stay on the marked paths, and don't disturb wildlife.
Lastly, Curaçao is a diverse society with people from various backgrounds and beliefs. Mutual respect and understanding are deeply embedded in the culture. Being open-minded, respectful, and showing interest in the local culture will make your Curaçao visit a rewarding experience.
Influences on Curaçao Customs: Dutch, African, and Latin American
Curaçao's customs and etiquette are shaped by a rich tapestry of cultures, prominently influenced by Dutch, African, and Latin American traditions. The Dutch influence dates back to when Curaçao was a colony of the Netherlands. This history is evident in the architecture, especially in the capital, Willemstad, with its charming Dutch-style buildings painted in vibrant Caribbean hues.
The island's linguistic landscape also reflects this Dutch influence. Dutch is one of the four languages widely spoken in Curaçao, alongside English, Spanish, and the native Papiamentu. In formal settings, you'll find that Dutch etiquette prevails – punctuality, direct communication, and politeness are highly valued.
African traditions, brought by the slaves who were forced to the island centuries ago, have indelibly influenced Curaçao's customs and etiquette, particularly in music, dance, and cuisine. The tambú, an important traditional dance and music form, has its roots in African rhythms. Similarly, local dishes like funchi (a cornmeal pudding) and kabritu stobá (goat stew) trace their origins to Africa.
Latin American influences on Curaçao are also strong due to geographical proximity and historical ties. From salsa rhythms pulsating in dance clubs to the delicious arepas served at local eateries, these influences add another layer to the rich cultural mosaic of Curaçao. Spanish is widely spoken on the island, and the relaxed and festive Latin American attitude toward life and socialization permeates the Curaçaoan lifestyle.
Understanding these cultural influences is essential to fully appreciate and respect the unique customs and etiquette of Curaçao. Visitors are encouraged to learn about this cultural diversity and engage with it thoughtfully during their stay.
FAQ
What is customs like in Curacao?
Customs in Curaçao are characterized by warmth, friendliness, and a strong sense of community. Greetings typically involve a firm handshake and direct eye contact, with the option of a kiss on the cheek in more informal settings. Curaçaoans value respect and politeness, using titles like Mr., Mrs., or Miss when addressing elders or new acquaintances. The island embraces a relaxed sense of time, often following "island time" for social gatherings, while adhering to stricter timeframes for business meetings.
What are the values of Curacao?
Curacaoan culture places importance on respect, mutual understanding, and a strong sense of community. Curaçaoans value time spent with family and prioritize rest and relaxation on Sundays, often attending church and sharing large meals. The island's diverse population celebrates its rich cultural heritage through music, dance, and culinary traditions. Respect for nature is also a core value, as seen in the emphasis on preserving the environment and wildlife.
What are 3 interesting facts about Curaçao?
Curaçao is known for its vibrant and colorful architecture, particularly in the capital city of Willemstad. The charming Dutch-style buildings, painted in vibrant Caribbean hues, create a unique and picturesque cityscape. The island is home to one of the oldest active synagogues in the Americas, Mikvé Israel-Emanuel Synagogue. Built in 1732, it is a testament to the historical Jewish community in Curaçao and a popular cultural attraction. Curaçao boasts a diverse and multilingual society. While Papiamentu, a Creole language, is widely spoken, Dutch, English, and Spanish are also commonly used. This linguistic diversity reflects the island's rich cultural influences and facilitates communication for visitors from different backgrounds.