What Is the Cheapest Way To Get From Honolulu to Maui?
Moving from island to island during your stay in Hawaii is well worth the extra time and expense of traveling, and visiting Honolulu in Oahu and Maui is an excellent way to get a more diverse experience from your vacation. However, with no bridges connecting the two, many people wonder how to get from island to island cost-effectively. 
The cheapest way to get from Honolulu to Maui is by plane. Flying to Maui is one of the few options for traveling between the islands in Hawaii, and flights are very short and relatively inexpensive.
In this article, I'll give you the run-down on your options for traveling between Maui and Honolulu. I'll cover details like the average price for flying, tips for finding competitive prices, and the airlines that can get you to Maui. I'll also tell you about other options for getting between Oahu and Maui and assess whether they're budget-friendly or feasible.
How Much Does It Cost To Fly From Honolulu to Maui?
In most cases, it costs more to fly than to get a hotel or purchase food on your vacation, but flights between Oahu and Maui are pretty cheap, especially if you are departing from Honolulu's airport.
It costs between $39 to $300 to fly from Honolulu to Maui, but the average price is around $70 for a one-way flight. Flight prices are much higher in the peak tourist season, while tickets in months such as December, January, and February are the lowest. Weekday tickets are also cheaper on average.
If you want to find the best prices for your travel dates, I recommend that you first compare the ticket options for each airline that offers inter-island travel, which I'll cover next.
Prices change the most due to availability, so comparing your options before you book is the best way to get the cheapest tickets, even if the average prices for one airline are generally lower than another.
What Airlines Fly From Honolulu to Maui?
The airlines that fly from Honolulu to Maui are Southwest, Hawaiian, and Mokulele Airlines. These airlines are usually your only options for inter-island airfare in Hawaii.
So, let's break down the costs and figure out which of these three options is the cheapest airline to take a one-way flight from Honolulu's Daniel K. Inouye International Airport and Maui's Kahului Airport.
Southwest Airlines
Southwest is generally one of the cheapest airlines to fly with, and their inter-island flights are no exception.
One-way tickets between Honolulu and Maui only cost $39 to $99, even in peak season, making them the most affordable option for inter-island travel. They generally have many outgoing flights daily, so it's easy to set your itinerary when flying with Southwest.
Southwest also has a "two bags fly free" policy, so you won't have to pay more for a checked bag and carry-on, even with their most basic $39 ticket.
Hawaiian Airlines
Although Southwest's prices might seem like the lowest-priced airline on the market, Hawaiian Airlines, as their main competitor, generally matches Southwest's prices.
Accordingly, it costs between $39 and $146 to travel with this airline, even if you are booking a flight for the same day and even if it's peak tourist season.
However, unlike Southwest, you will need to pay $35 for checked bags. You can reduce this fee by becoming a HawaiianMiles member, which is free and will reduce baggage fees to $25.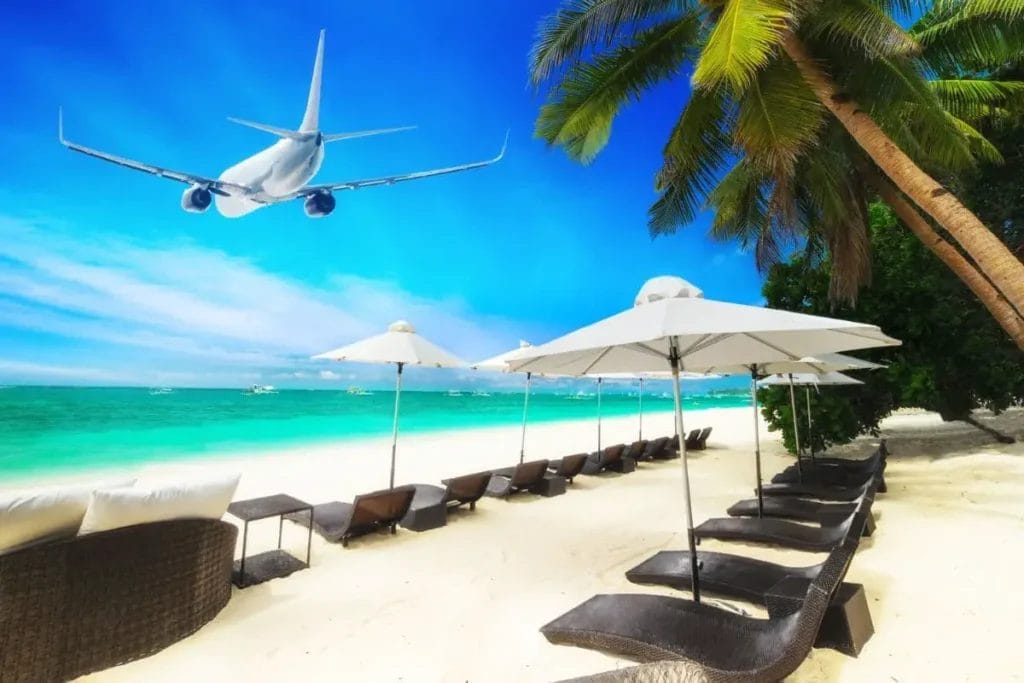 Mokulele Airlines
This airline is for you if you want your flight to feel like an extension of your vacation. Mokulele Airlines offers small planes with an average of 9 passengers per flight, and you will fly much closer to the ocean. Because of your proximity to the islands, you'll get a clear view of the sea, cities, and wildlife below you.
Despite the helicopter-tour-like vibe of this airline's flights, you won't have to pay too much of a premium. Even in their most popular months of July and August, one-way flights from Honolulu to Maui range between $74 to $140. However, if you don't book early, you might have to pay around $193 for their most basic ticket during peak season.
It's also worth noting that this airline always charges extra for checked bags, so expect an uptick in price if you packed heavy.
Can You Drive From Honolulu to Maui?
You cannot drive from Honolulu to Maui, as there are no ferries or roads connecting the islands of Oahu and Maui. The only way to get between these islands is by ship or plane.
Although many people would appreciate a highway connecting the Hawaiian islands, there currently is not one. In addition, there's no ferry.
Fun fact: Hawaii once had a ferry called the Superferry that sailed from Honolulu to Maui between 2007 and 2009. However, the ferry company filed for bankruptcy after the government declared that it was unconstitutional for the ferry to operate since it threatened the ocean's wildlife, was inefficient, and damaged the beaches.
So, with those two possibilities eliminated, airfare is still the cheapest way to travel between the Hawaiian islands.
Can You Charter a Boat Between Honolulu and Maui?
You can charter a boat between Honolulu and Maui, but it will be costly, and few captains will undertake the journey. If you want to avoid flying in Hawaii, your best bet is to take a cruise ship.
There's a reason why there aren't many seafaring options for island-hopping in Hawaii–the sea is just too rough, and the coasts are rocky. For that reason, chartering a yacht or sailboat to travel between Honolulu and Maui is never the best option.
In addition, finding someone willing to take you to Maui will be an uphill challenge since few boat owners are ready to take the risks of sailing the often treacherous route.
However, cruise ships can manage the passage far more safely than smaller vessels. So, if you want to avoid flying or spend more time at sea, visiting Hawaii by cruise is your best bet.
If you think cruising the islands might be for you, you might want to read my article on how to take a boat to Hawaii, which covers the best cruise ship options for traveling the islands.
Conclusion
Flying via Southwest or Hawaiian Airlines is the cheapest way to get from Honolulu to Maui, as flying or taking a cruise ship are usually the only options for island-hopping in Hawaii.
You can expect one-way tickets to cost between $39 and $200 on average, and to get the lowest rates, book for a weekday and compare each available airline right before you book.