Can You Take a Boat to Hawaii in 2023?
Air travel is all the rage these days, but for some people, flying by plane can be uncomfortable and far less desirable than traveling by land or sea. Luckily, there are a couple of ways to get to Hawaii by the ocean, and these options might even make your trip to the islands more exciting and pleasant than if you were to fly.
Can you take a boat to Hawaii? You can take a boat to Hawaii. Many cruises make stops in Hawaii, and you can also take a private boat to Hawaii if it is large enough to make the journey. Cruises offer one-way and round-trip options with various return and departure dates so you can set your itinerary. 
Let's venture into the details and discuss how you can get to Hawaii by boat. I'll tell you more about your options and list some of the best cruise lines that offer passage to Hawaii. I'll also give you tips on how to make the voyage to the islands by boat comfortably, so let's dive right in!
Ways To Sail to Hawaii
You have limited options if you want to travel to Hawaii by boat. Gone are the days of boarding inexpensive, no-frills passenger ships, thanks to the popularization of the airplane.
However, there are still a couple of ways to get to the islands from the Continental USA via ship, which include:
Taking a luxury cruise.
Traveling in a personal boat.
For most people, deciding between these two options is relatively easy. If you have a boat and have experience sailing, you can attempt to make the voyage yourself. However, you will likely have to opt for the cruise experience if you're like most people and don't have an ocean-faring vessel (or know how to sail).
Cruises are also remarkably faster than smaller yachts. Large cruise ships can get from Southern California to Hawaii in less than six days.
In addition, cost comparisons between people who travel to Hawaii via plane and cruise ship indicate that people who take a cruise ship to the islands can save money on their vacation. That's because, with a cruise ship, you won't have to pay for transportation, food, or hotels. So, traveling by cruise line is a smart way to visit Hawaii.
However, you can also choose several different cruise types when planning your trip to Hawaii.
For example, if you plan to sightsee in Hawaii for a few days, a touring line that hops from island to island every other day and returns to your port of departure will be the best for you.
On the other hand, if you want to stay in Hawaii for a week or more, you can take a cruise from a line that offers one-way passages and purchase a return ticket for your preferred departure date.
The Best Cruise Lines That Go to Hawaii
Princess Cruises
Princess Cruises offer many different touring cruises that include Hawaii as a destination. The most popular for those traveling to Hawaii are their 16-day round-trip Hawaiian Islands cruises. You can board their ships in San Francisco, Los Angeles, or San Diego.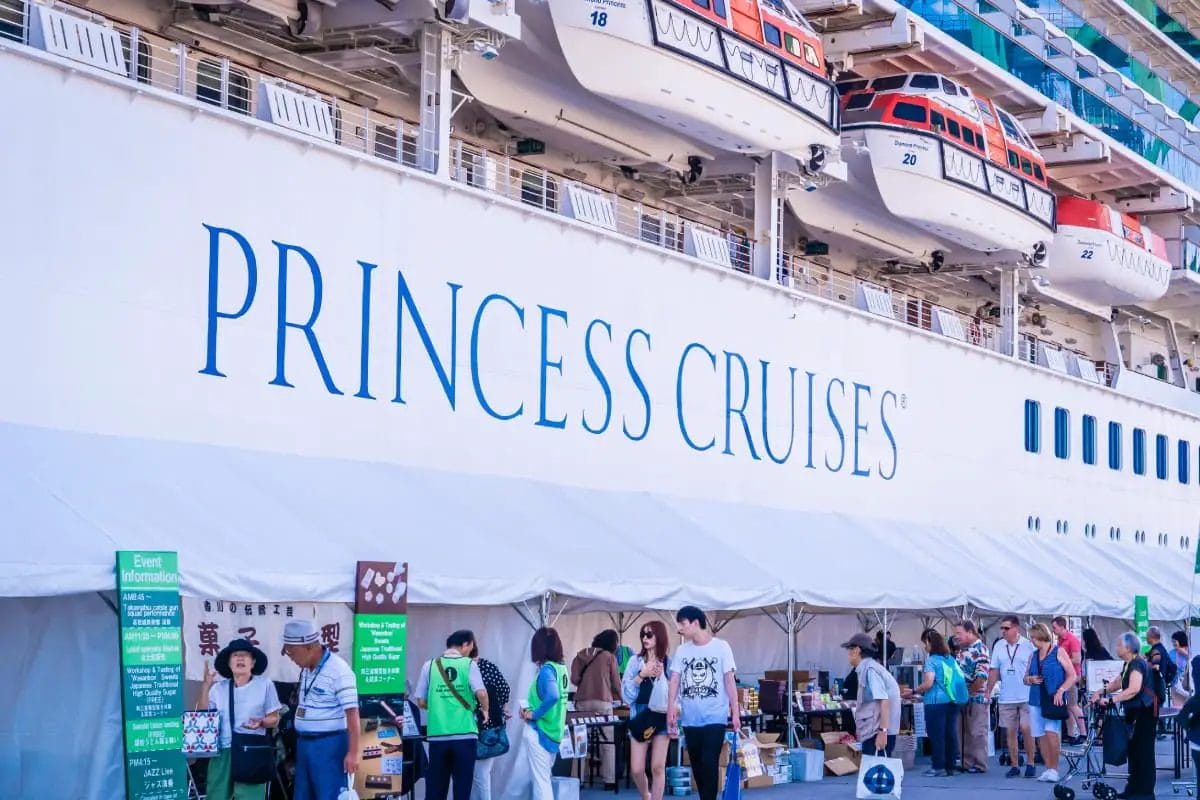 It takes six days to sail from California to Hawaii on these cruises. Then, the ship will hop between Honolulu, Hilo, Nawiliwili in Maui, and Lahaina in Maui. After four days on the islands, the ship travels to Mexico, then returns to California the next day.
However, Princess offers some lengthier cruises that might tempt you to see more than Hawaii. For example, Hawaii is one of the most common stops on their 111-day world cruises.
Royal Caribbean Cruises
Royal Caribbean offers almost exclusively one-way cruises to Hawaii. They are the preferred cruise line for those who choose to go with a one-way ticket since they make frequent trips back to the islands and offer a variety of one-way trips.
They offer 9 to 11-day tours. Most of Royal Caribbean's Hawaiian cruises begin in Vancouver, then go to Lahaina in Maui and stop in Honolulu. If you choose to return from Honolulu, you must purchase a separate ticket to get back to Vancouver.
Holland America Line
The Holland America line offers several round-trip cruises to Hawaii, making their packages ideal for those who want to make a short tour of the islands. Their cruises generally provide the most variety in terms of islands visited, with their shortest trips making day-long stops in:
Lahaina
Hilo
Honolulu
Nawiliwili
Their tickets include an 18-day trip from San Diego, CA, and a sixteen-day trip from Vancouver, BC. They also have a 35-day round trip package from San Diego to Hawaii, Tahiti, Marquesas, and back.
Tips for Taking a Boat to Hawaii
Dress Comfortably
Hawaii is hot in the peak season of June and July, so bring loose, breathable clothing to wear on the cruise ship, and don't forget some sunscreen. Hawaii also has frequent and sporadic storms, as you would expect in any tropical climate, so bring a light rain jacket or poncho with you for your days on the islands.
In addition, if you plan to go hiking on one of Hawaii or Maui's volcanoes, bring some warmer layers, such as a sweatshirt, jacket, and long pants. The air can get very brisk as you reach the peaks, and you might even see some snow.
If you want to learn more about how cold it can get in Hawaii and the average weather there, you might want to read my article on the topic.
Bring Nausea Relief Medication
The distance between Hawaii and Los Angeles, California, is over 2,500 nautical miles (4,023 km). To stay on schedule, your ship will power through the intense waves of the Pacific Ocean for several days before you even reach Hawaii.
Then, once you get to the islands, you may have to tender, a process in which the cruise ship staff will load you into a smaller boat to ferry you to the shore. This process can toss and turn your stomach along with the waves. So, even if you are not prone to seasickness, a trip to Hawaii could test your stomach's constitution.
For your cruise to Hawaii, I recommend ditching the Dramamine pills and going with Transdermal Motion Sickness Patches (available on Amazon). These patches are a game changer since you stick one behind each of your ears, and the nausea is gone for up to three days.
These are particularly useful for cruises since they will work for so long, and you can keep them on overnight. Plus, you won't have to worry about taking a pill daily and facing the consequences of forgetting.
Key Takeaways: Can You Take a Boat to Hawaii?
If you want to travel to Hawaii by boat, you can take a private vessel or board a cruise ship for a one-way or round-trip passage. Traveling to Hawaii by sea will take a few extra days, but it's well worth it since you can save money on food, transportation, and accommodations.
Make sure to prepare for your voyage by dressing appropriately and preventing seasickness if you want your trip to be smooth.