Bridgetown Itinerary: How to Spend a Day
Follow this Bridgetown itinerary to discover the captivating allure of Barbados' lively capital, where history, culture, and vibrant markets await. Immerse yourself in the UNESCO-listed Garrison Savannah and explore the George Washington House. Dive into the turquoise waters of Carlisle Bay and wander through the Flower Forest's lush foliage. 
Delight in the bustling Cheapside Market and browse the artisanal offerings of the Pelican Craft Centre. Uncover the island's past at the Barbados Museum and visit historic sites like St. Michael's Cathedral and the Parliament Buildings.
Indulge in retail therapy along Broad Street and Swan Street, and savor the culinary delights of beachside shacks and upscale restaurants. Experience the rhythm of Bridgetown on an unforgettable day in Barbados.
Tourist Attractions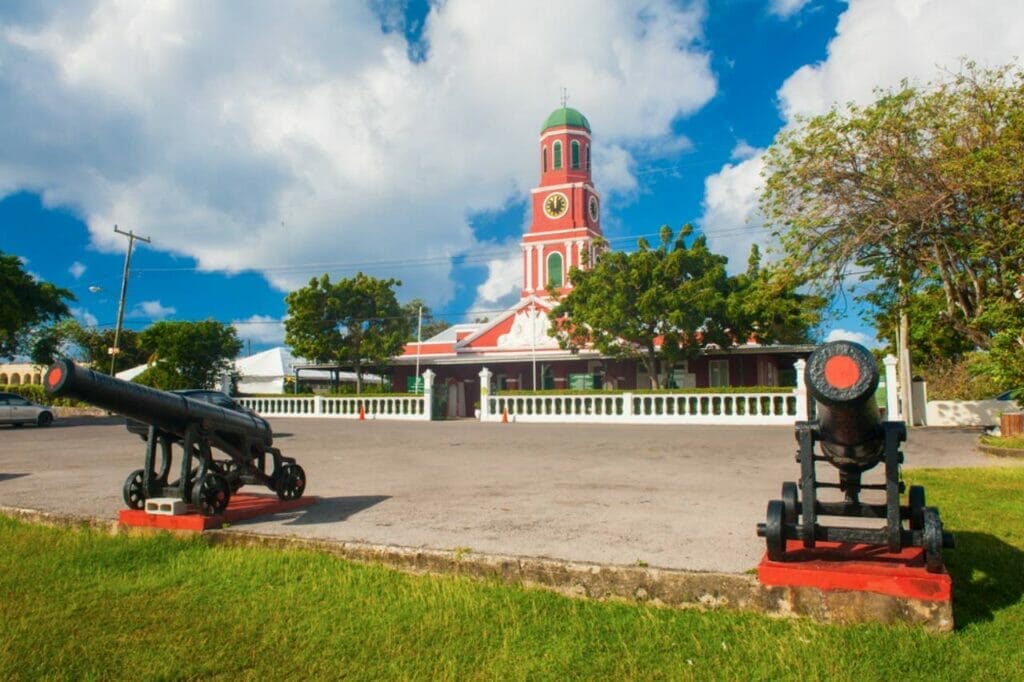 Bridgetown, the effervescent capital of Barbados, is abounding with diverse tourist attractions, each providing a unique lens through which to view the city's rich cultural tapestry.
First on the list, the Garrison Savannah is more than just a horse racing track; it's a step back in time.
This UNESCO World Heritage Site, once the headquarters of the British West India Regiment, is steeped in history. As you watch the horses thunder down the track, imagine the British officers who once paraded the same grounds.
The Garrison Savannah also boasts the George Washington House, where the future American president stayed in 1751 – his only residence outside of North America.
More on the George Washington House below. First, let's talk about a marine park…
Next, the Carlisle Bay Marine Park, with its turquoise waters and vibrant aquatic life, provides an unforgettable experience.
Here, you can explore a handful of shipwrecks, now home to an array of sea life including turtles, rays, and a variety of tropical fish. Carlisle Bay isn't just about the water, though. Small pubs and eateries dot the beachfront, where you may savor regional specialties while you watch the sun set over the serene water.
Another important location in the city is National Heroes Square, previously Trafalgar Square.
Dominated by the statue of Lord Nelson predating its London counterpart by nearly 30 years, the square is a hub of cultural events and is surrounded by important landmarks like the Parliament Buildings.
For nature enthusiasts, the Flower Forest offers an escape from the city's hustle and bustle.
A 53-acre reserve located on the outskirts of Bridgetown, it features winding paths through lush tropical foliage, beautiful blossoms, and breathtaking views over the eastern coastline.
From history buffs to adventure seekers, Bridgetown offers attractions to satisfy every visitor's curiosity and wanderlust.
Local Markets
The heart and soul of Bridgetown reside in its bustling local markets, where visitors can immerse themselves in the sights, sounds, and flavors of Bajan culture.
At the forefront, Cheapside Market is a lively destination filled with the allure of fresh tropical fruits, vegetables, and enticing local specialties.
Picture yourself in the midst of a vibrant medley of stalls, each offering a unique display of local produce. You'll find everything from exotic fruits like soursop and sugar apples to a range of locally caught fish.
And don't forget those sweet and tart tamarinds!
Engage with the friendly vendors; their warm smiles and stories add to the market's charm. If you're fortunate to be there on a Saturday, you'll witness the market at its most animated.
Next, turn your exploration towards the Pelican Craft Centre, the largest arts and crafts center in the Caribbean. As you wander through its alleyways, you'll find yourself amidst a myriad of workshops where local artisans passionately create beautiful pieces of art.
Discover a treasure trove of handcrafted jewelry, intricate pottery, hand-woven textiles, and unique sculptures carved from local wood and stone. Every item tells a story of the island's rich cultural heritage.
Adding to your itinerary, Brighton Farmers Market is a must-visit for foodies.
Every Saturday morning, this lively market comes alive with stalls offering organic produce, artisanal bread, homemade preserves, and locally roasted coffee. It's also a great place to enjoy breakfast, with options ranging from traditional Bajan dishes to international cuisine.
Finally, step into the Chattel House Shopping Village for a unique shopping experience. These charming, traditional Barbadian houses host a variety of boutiques offering local crafts, fashion, and more.
Exploring Bridgetown's markets isn't just about shopping; it's about experiencing the vibrant rhythm of everyday Bajan life, tasting its flavors, and connecting with its warm-hearted people.
Historic Sites
Bridgetown, steeped in history, serves as a vibrant chronicle of Barbados's past.
Embark on a journey through time starting with the Barbados Museum, housed in an erstwhile British military prison. Its exhibits offer glimpses of the island's timeline from its Amerindian roots to the present day.
Not far away, St. Michael's Cathedral stands tall, a testament to the island's Anglican tradition.
Built in the 17th century and later rebuilt, its stained glass windows and tranquil ambiance are captivating. Adding to the historic ensemble, the Parliament Buildings of Barbados showcase neo-Gothic grandeur. These 19th-century structures overlook National Heroes Square and stand as enduring symbols of the island's colonial past.
Lastly, visit the George Washington House, the young future president's only residence outside North America, for a unique insight into 18th-century plantation life. Bridgetown's historic sites provide a fascinating narrative of the island's transformation through the centuries.
Shopping
Bridgetown provides a spectrum of shopping experiences that cater to both casual browsers and dedicated shopaholics. Whether it's high-end boutiques, iconic department stores, or bustling local markets, the city offers retail therapy to suit every taste.
The major thoroughfare of Bridgetown's retail district, Broad Street, is home to a wide range of shops that satisfy different preferences. It's here you'll find Cave Shepherd, an iconic department store beloved by both locals and visitors. This Barbadian institution offers a wide range of products, from luxury duty-free items like perfumes and designer clothing to locally made crafts and souvenirs.
Whether you're hunting for a Barbadian keepsake or a high-end splurge, Cave Shepherd has you covered.
A few steps away, Swan Street provides a different, yet equally enticing, shopping experience.
This pedestrianized thoroughfare is a hive of activity, lined with small shops offering everything from fashionable clothing and footwear to household goods and local produce. As you navigate the hustle and bustle, engaging with friendly vendors and soaking in the authentic Bajan atmosphere, you'll feel less like a tourist and more like a local.
For a more artisanal shopping experience, the Pelican Craft Village offers a plethora of locally made goods, from pottery and jewelry to textiles and paintings. Here, you can observe local artisans at work and pick up unique, hand-crafted souvenirs that tell a story of Barbadian craftsmanship.
Moreover, if you're looking for designer boutiques, Limegrove Lifestyle Centre in nearby Holetown is the place to be. This upscale shopping destination features luxury brands from around the world, interspersed with elegant dining options and entertainment venues.
Shopping in Bridgetown is more than a leisurely pursuit; it's a journey through the city's vibrant commercial landscape, showcasing the best of Barbadian products, crafts, and culture.
Dining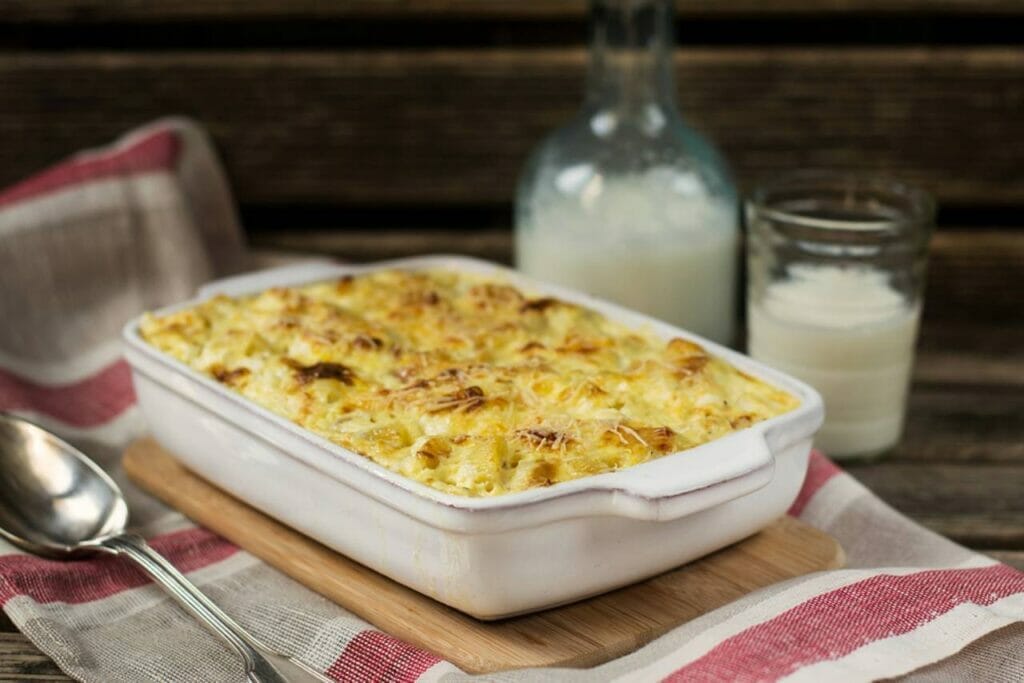 Experiencing Bridgetown isn't just about seeing the sights – it's also about tantalizing your taste buds with the city's delightful culinary offerings. The dining scene is a gastronomic symphony, playing out from humble beach shacks to sophisticated restaurants.
Seafood lovers can indulge in delectable fish fry at beachside shacks, where freshly caught marlin and mahi-mahi are cooked to perfection and served alongside Bajan staples like macaroni pie and plantain. For a truly local experience, venture into a traditional rum shop, where you can sample hearty dishes like cou-cou (cornmeal and okra) paired with flying fish, all washed down with the island's world-famous rum.
For a taste of luxury, Bridgetown's upscale restaurants offer an array of gourmet options. These establishments marry the flavors of the Caribbean with international influences to create innovative fusion cuisine. Don't forget to complement your meal with a glass of fine local or international wine.
Finally, satisfy your sweet cravings with a slice of Bajan black cake, a rich dessert steeped in rum and made with dried fruits. Though it may be eaten all year long, this dish is particularly well-liked throughout the holiday season.
Your Bridgetown itinerary is your key to unlocking the city's culinary treasures. Each meal is a chance to delve deeper into Barbados's rich food culture. So, set out with an appetite for adventure, and let the flavors of Bridgetown guide your unforgettable Barbadian journey.
Insider Tips for Your Bridgetown Itinerary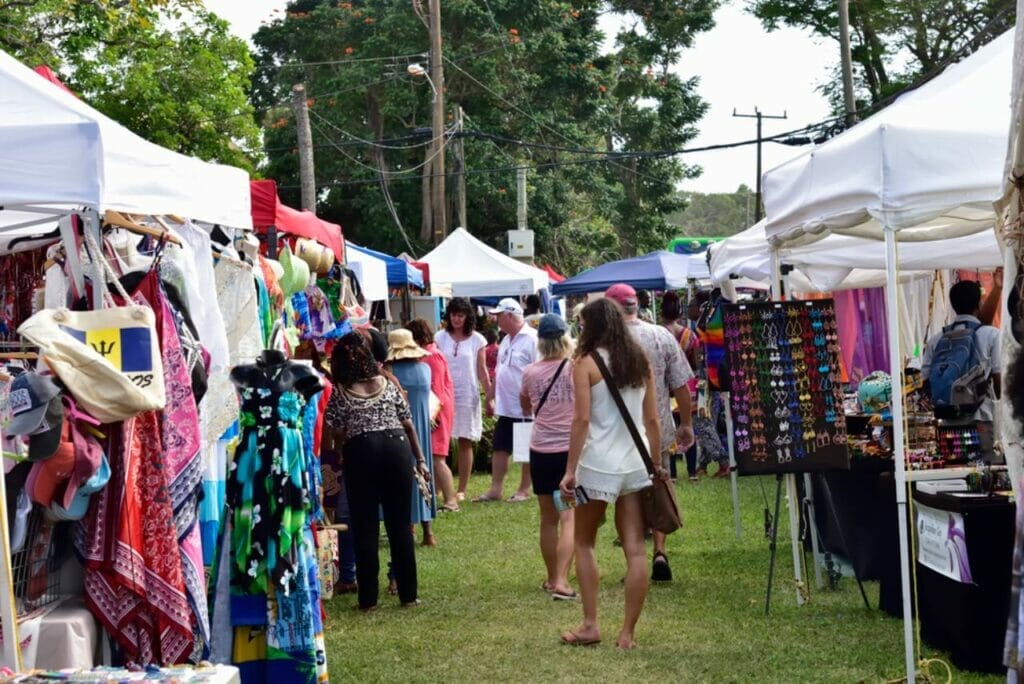 When visiting Cheapside Market, early mornings are the best times to visit. You'll beat the crowds and get first pick of the fresh produce. Also, don't hesitate to engage with the sellers – they're a friendly bunch and often more than willing to share recipes and tips for cooking local produce.
You're in for a treat if you come in the latter half of January. Bridgetown turns into a hub of activity with the Holetown Festival – a week-long celebration of Bajan culture, food, and music.
Transportation Around Bridgetown
Getting around Bridgetown is a breeze thanks to its efficient transportation system.
The most popular form of transportation and the most economical for exploring the city are buses. The ZR vans, which are privately owned minivans, provide an exciting (albeit crowded) experience of local life.
For convenience, you could also use taxi services, but remember to negotiate the fare beforehand!
Weather and Best Time to Visit Bridgetown
Barbados enjoys a tropical climate, which means it's warm and sunny most of the year.
Barbados Travel Tip: We recommend traveling between December and April, which is widely regarded as the dry season, if you wish to escape the weather.
During these months, you can also partake in local festivals such as the Holetown Festival in February and the Barbados Reggae Festival in April.
If you're a surfing enthusiast, visit between November to June for the best waves on the island's East Coast.
FAQ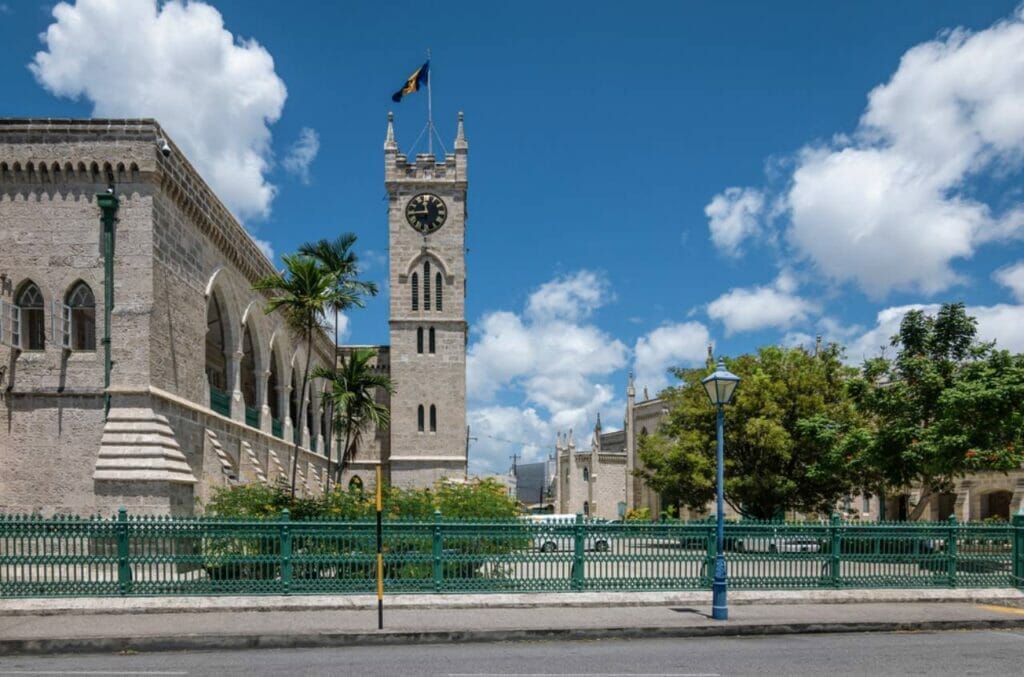 Is Bridgetown Barbados Worth Visiting?
Bridgetown, as the capital and cultural heart of Barbados, presents an irresistible allure for tourists. With its fascinating blend of historic sites, vibrant markets, dynamic culinary scene, and pristine beaches, it offers an immersive Caribbean experience that appeals to travelers of all inclinations.
Can You Tour Barbados In One Day?
While it is possible to get a glimpse of Barbados in a day given its relatively small size, it would be quite a rush. The richness of the island's culture, the diversity of its natural beauty, and the many attractions spread across Bridgetown and beyond certainly warrant a longer stay for a more fulfilling exploration.
Can You Walk Around Bridgetown Barbados?
Navigating Bridgetown on foot is both practical and enjoyable, with the city's moderate size and pedestrian-friendly design. As you meander through the streets, you'll discover historic sites, shopping districts, and local eateries, offering an up-close look at Bajan life and culture.
What Is Bridgetown Barbados Known For?
Bridgetown is renowned for its historical and cultural significance, encapsulated in its UNESCO World Heritage site status. It's known for its well-preserved British colonial architecture, lively local markets, world-class beaches, and as the host of the spirited Crop Over festival – a celebration of the island's rich cultural heritage.