4 Best Used Car Dealerships in Oahu
Used vehicles can be pretty pricey in Hawaii due to shipping costs and high demand, but Oahu stands out in a sea of overpriced cars. Used vehicles on Oahu are significantly less expensive than vehicles on the other islands, which is why buying from a used car dealership in Oahu is a great choice.
Oahu's best used car dealerships are Voyager Auto Sales, Auto Connection, Aloha Auto Depot, and AutoZilla Car Buying Center. Voyager offers the lowest prices, AutoZilla is the best for trade-ins, and Auto Connection specializes in imported vehicles. Aloha Auto has something for everyone.
Let's look at all the most trustworthy and best-rated used car dealerships on Oahu. All of these dealerships offer reasonable prices, reliable vehicles, and excellent customer service. Still, some have unique features and special offers that might make one a better choice than another.  
1. Voyager Auto Sales
Voyager Auto Sales is an excellent choice if you are on a tight budget but still want a quality vehicle that won't have any issues down the road. Voyager's prices are some of the lowest in Hawaii, but they have an excellent reputation for their complimentary services and well-maintained and repaired vehicles.
The customer service here is incredible. If you call ahead about a vehicle and ask about a test drive, they will have the car out front and ready for you when you arrive. The salespeople are very easy-going and won't pressure you into purchasing something.
Vehicles from Voyager are also very reliable. Voyager has a team of professional mechanics and a full-service repair garage on-site, so they always ensure that the cars they sell will last. They will also repair anything you request to fix before purchasing the vehicle. So, be sure to investigate everything and use your findings to get all the repairs you need for free.
In addition, if your vehicle is no longer under the manufacturer's warranty, Voyager offers a dealer warranty of 90 days on most of their cars, covering 100% of parts and labor. This deal is hard to beat!
If you look at their inventory, you'll also get to see the detailed Carfax for each vehicle free of charge, along with all of the vehicle details. This means that Voyager not only offers incredible prices, they also provide transparency and reliable vehicles, which makes them the best choice for most people.
2. AutoZilla Car Buying Center
Autozilla Car Buying Center has the absolute best reviews for a used car dealership in all of Oahu, with only two out of over 1,000 reviews being lower than four stars. This small car dealership offers competitive prices for both buying and selling used vehicles, making this the only spot to go to if you plan to trade your old vehicle for a newer one.
The salespeople and owners at Autozilla are committed to providing full service, making selling and purchasing vehicles easy for you. They let you know all the details, giving you the complete Carfax report and vehicle details before you test drive. They aren't pushy and are very happy to negotiate until you are both happy with the price.
They also offer several online services to get a comprehensive picture of what to expect before you visit. One of their best features is their e-quote, where you can get a fully customized offer — which is always lower than the listing price — just by sending them a message. You can also calculate financing and get trade-in appraisals all online.
With its online services and reliability, this dealership is the top choice for people who plan to ship their vehicles to another island.
Their selection of vehicles is always fantastic, with most cars on their lot coming from a single owner. Their prices are very reasonable, and they are always in the lower range of the KBB value. So, this is the place to go if you're looking for a reliable dealership with remarkable customer service and well-priced vehicles.
3. Auto Connection
Auto Connection is the best choice if you are in the market for a used luxury or imported vehicle. While they offer some lower-prestige vehicles based on availability and trade-ins, they usually have an extensive collection of Mercedes Benz, Land Rover, Volkswagen, Porsche, Tesla, and Volvo Vehicles.
For a luxury car dealership, their prices are very reasonable, and they will negotiate with you depending on the demand for the vehicle. However, their prices are always less than retail value and are within the KBB range for resale.
They also offer financing, and most of their vehicles are still under the manufacturer's warranty. However, they will work with you if you want to extend the warranty or receive a new one from Auto Connection.
The customer service here is also excellent, and the salespeople are never pushy. They are committed to helping you find the vehicle you want, even if that takes time and negotiation.
If you buy a vehicle here, inspect everything inside and out before you sign the papers. They will detail the car, pay for repairs, and fix any interior details for you if you find any flaws. Just let them know what you noticed, and they will quickly address the issue free of cost.
4. Aloha Auto Depot
Aloha Auto Depot is a small family-owned car dealership with many used cars at various but reasonable price ranges.
Aloha offers older vehicles for prices as low as $5,000, but they also offer luxury vehicles such as BMWs for reasonable prices that are hard to beat. Aloha Auto depot also provides financing and trade-ins. They are an excellent all-around choice for anyone, regardless of your budget or what you're looking for.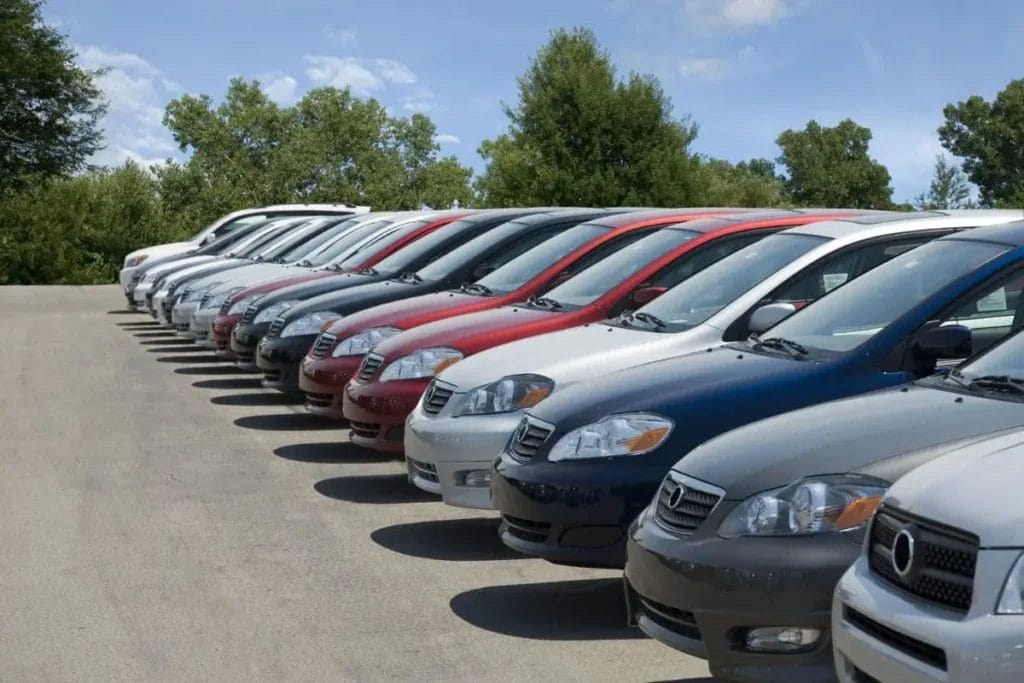 As a small business with a strong reputation for delivering excellent service and transparency, the salespeople here are easy to work with. They will never pressure you to purchase a vehicle, provide accurate vehicle history reports, and are willing to negotiate with you.
In addition, Aloha Auto Depot is committed to becoming your favorite place to purchase used vehicles. If you have issues with your car after purchasing it, they can get you in contact with their mechanic and may offer a discounted price on the parts, depending on how long ago you bought your car.
The vehicles here are also very well repaired and maintained before they hit the floor, so you can be sure you are purchasing a car that will last.
When looking at a vehicle here, you'll get an honest description, including access to the complete Carfax and details about financing and the purchase price.
So, whether you aren't sure precisely what you're looking for or know what you want, you'll find a wealth of options and outstanding customer service at Aloha Auto Depot.