20+ Best Things to do in St. Lucia (2023 Ranks)
With its beautiful beaches, perfect weather, vibrant culture, amazing tropical forests, and laidback vibes, St. Lucia is a vacationer's dream.
Things to do in St. Lucia
Saint Lucia is perfect for getting active outdoors…or just being outdoors
St. Lucia Things to do: Let Her Inspire You
The sheer beauty of Saint Lucia is awe-inspiring. From the world-famous Pitons to the world's only "drive-in" volcano, you could spend months here and not see everything!
Something for everyone
Saint Lucia is one of the Caribbean's most exotic and enchanting honeymoon destinations. Have a family? No problem! Hit the beach in the morning, make chocolate in the afternoon & go street dancing in the night!
St. Lucia Has it All!
Family trip of a lifetime? Romantic getaway? St. Lucia has you covered!
St. Lucia is a popular vacation spot for families, nature lovers, honeymooners and sun worshippers. Before Covid stalled out travel in 2020, it was estimated that around 1 million people visited the island every year.
With its beautiful beaches, perfect weather, vibrant culture, amazing tropical forests and laidback vibes, St Lucia is a vacationer's dream. Here is a list of 20 of the best activities to do while visiting St Lucia in 2023:
1. Spend the day at Pigeon Island National Landmark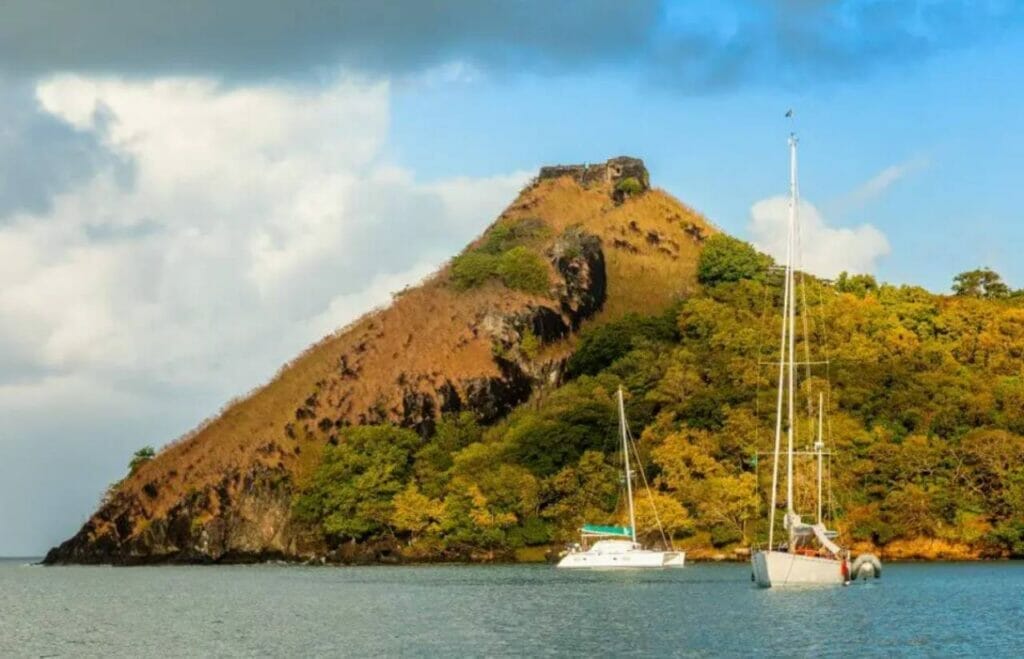 This is a one of St. Lucia's most important historical monuments, it is a living museum and nature reserve.
This beautiful 44 acre (former) island is now connected to St. Lucia by a manmade causeway that was built in 1972. There is military and pirate history to explore in the ruins of Fort Rodney, which was built in the 18th century when the French and British were regularly fighting over control of the island.
Most of the fort has been destroyed by hurricanes, but there are still some original old cannons. The view is spectacular and worth the climb. The rocky coastline of the islet is full of small coves and has two lovely, uncrowded, white-sand beaches and a few restaurants to enjoy while you visit.
2. Anse Chastanet Marine National Park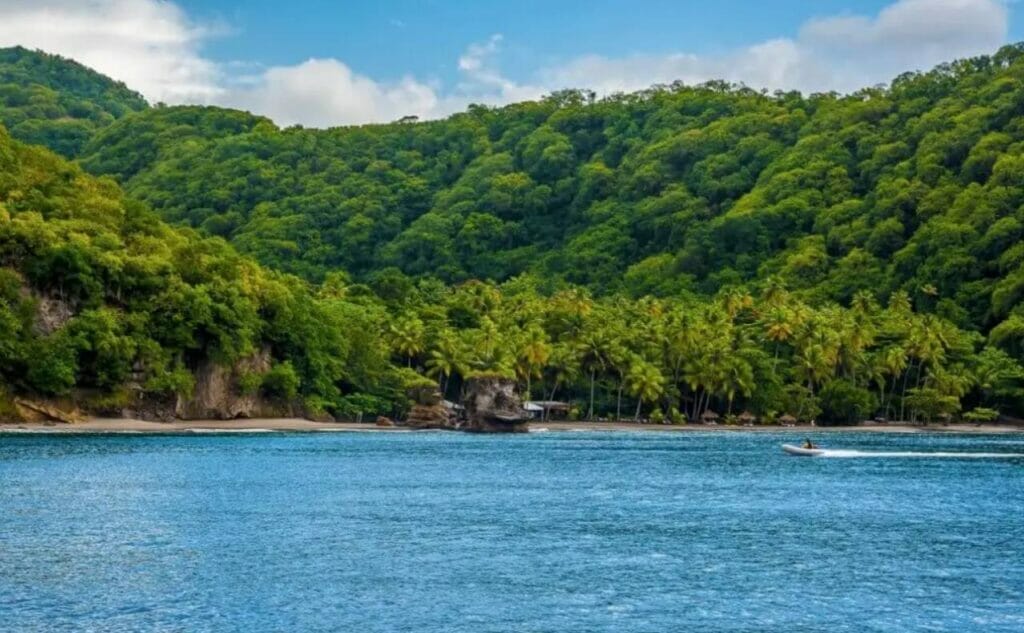 Anse Chastanet Beach is arguably the best beach on St. Lucia for snorkeling and scuba diving.
Anse Chastanet Beach is a picturesque, peaceful beach that has an amazing reef to offer those interested in snorkeling and scuba diving. This is also a sheltered beach with amazing views of the Pitons.
Anse Chastanet offers a coral reef, caverns & an underwater plateau that are home to a large assortment of sealife.
Visitors who ventured to Anse Chastanet said they were impressed by the clear water and were delighted by the abundance of sea life so close to the shore. If you are a fan of coral reefs and marine life then this is the beach for you.
3. Diamond Falls Botanical Gardens, Waterfall, Mineral Baths
The Diamond Botanical Gardens are located in a deep gorge at the foothills leading up to the Pitons. This is the oldest botanical garden on St. Lucia and one of the most beautiful spots on the island.
The gardens are part of the 2,000-acre Soufrière estate that is still owned by the original family, the Devaux family.
These beautiful tropical gardens are bursting with gorgeous plant life, narrow paths take visitors to the natural gorge, where water bubbles from a sulfur spring that forms the Diamond Waterfall.
This 50ft waterfall is unique because the water contains minerals that give it a colorful appearance that changes depending on the mineral concentration in the water.
After you visit the Diamond waterfall, follow the path to the dormant Soufrière Volcano, also called the Sulphur Springs, which feeds thermal baths that have been around since 1784.
4. Sulphur Springs & Drive-in Volcano – Mount Soufriere
This is the logical follow-up to a trip to Diamond Falls Botanical Garden. The Sulphur Springs is billed as having the Caribbean's "only drive-in volcano," where visitors are able to safely drive right by an active volcano.
This active mountain emits sulfuric steam rather than lava. The attraction also features warm sulfuric pools that visitors are allowed to bathe in, but be sure to wear a swimsuit that you don't mind getting stained by the black pool water!
The majority of visitors love the sulfuric pools, saying they left their skin feeling very smooth and they said the staff and guides for this attraction are excellent and informative.
This volcano is considered dormant but prepare for the strong smell of rotten eggs while visiting. This is definitely worth a visit.
5. Castries Market "Have a Happy Day"
The Castries Market is a popular stop for tourists and locals.
While the market is open every day, the most active day is Saturday. The Castries Food and Craft Market is an easy way to sample local specialties while enjoying the sights, sounds, and smells of a bustling market full of spices and fresh produce.
Here you can make a culinary adventure out of your time here:
Coconut candies
Creole spice mixes
Tangy, tropical sauces
You can also purchase handcrafted items from local merchants, such as wood carvings, unique handmade souvenirs, gift baskets and banana ketchup.
6. Tet Paul Nature Trail
The Tet Paul Nature Trail is a beautiful way to discover the natural wonders of this lovely island.
The hike itself takes approximately 40 minutes and is considered easy to moderately strenuous. The trail runs through magnificent nature and passes by working farmlands, with views of Gros Piton and Jalousie Bay that will take your breath away.
To really enjoy the view, you will have to climb a set of steep stairs, but it really is worth it.
The hikes are guided and your guide will use the opportunity to share with you stories about the island culture, history, and exotic plants you will be passing by. Reviewers rave about this short, quick hike offers amazing 360 views of the nearby bays and the Pitons.
7. Splash Island Water Park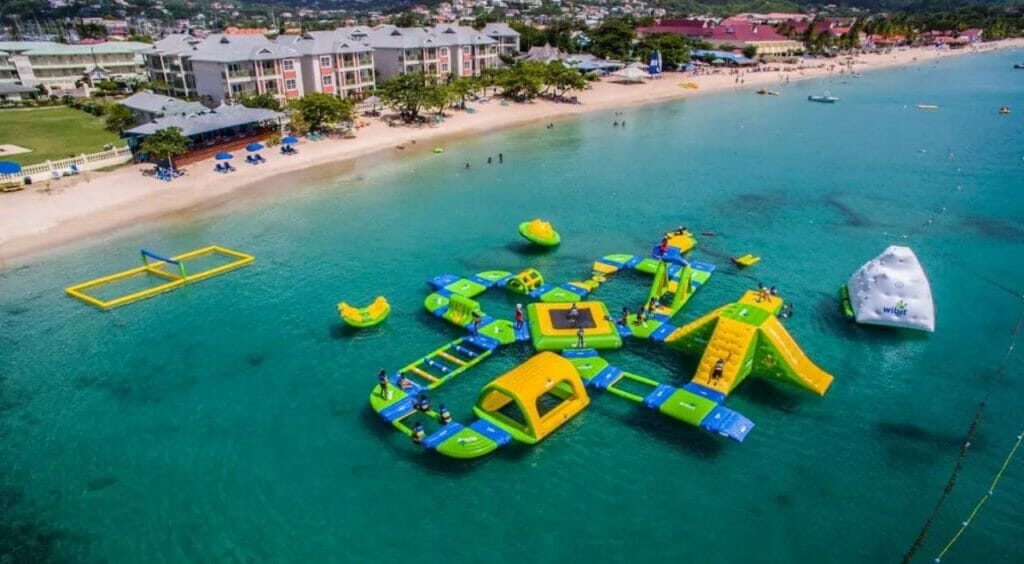 Splash Island is a popular family amusement park located on Reduit Beach.
It is the first Caribbean open-water sports park, offering a wide range of inflatable obstacle courses for guests, who are at least 6 years old and a minimum of 3.5 feet tall.
This is a great attraction for families where guests can enjoy a climbing wall, trampoline, over water monkey bars, water slides, a court for water volleyball and countless fun things to climb and leap over in the water.
It's a great family activity!
8. The Pitons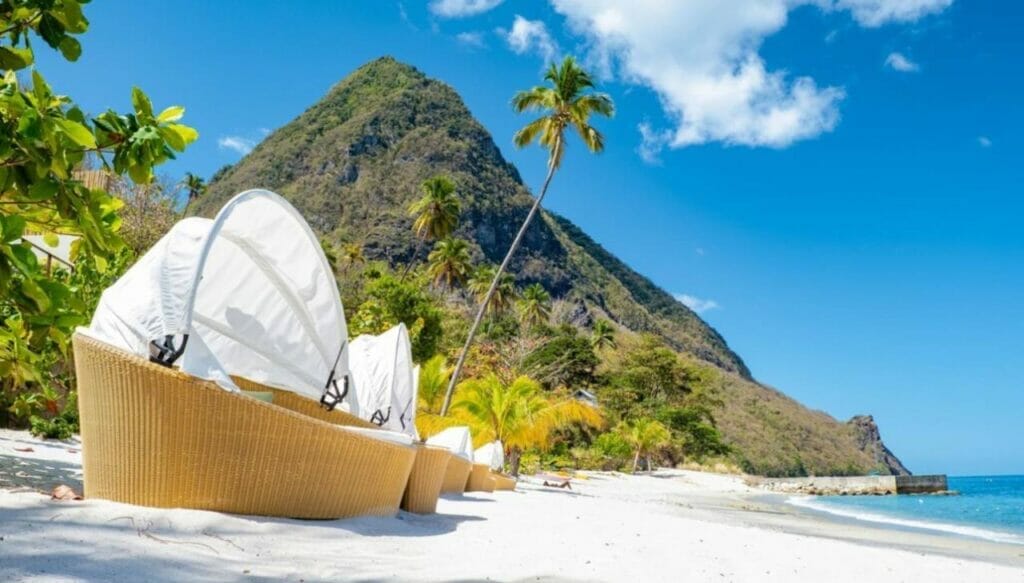 The twin volcanic cones of the Pitons are among the most recognizable natural wonders of the West Indies.
Designated a World Heritage Site, they're blanketed with pristine forest and look stunning as they rise up over the ocean.
You can hike to the top of Gros Piton with a guide, it is the higher of the two at 2,619ft. The trailhead begins on a beach and the 2-3 hour hike to the summit is worth the view. The steeper but shorter Petit Piton is 2,438ft and his the shorter but the steepest of the two.
Hiking Petit Piton is for serious climbers only due to it's extreme inclines. The Pitons are iconic symbols of St Lucia and are considered one of the best places in the world to visit.
9. Marigot Bay
This is an iconic bay that has appeared in many movies and is featured as a quintessential image of St Lucia.
This bay is beautiful and filled with anchored fishing boats and yachts. This is also the best place to charter a sailboat or private yacht to take you around the island since boat travel is the quickest and easiest way to move from place to place.
10. Check Out Sunset at Reduit Beach
This expansive shoreline is by far the busiest and most popular beach in St Lucia because of its glorious sunsets and close proximity to the bars, restaurants and the shops of Rodney Bay.
Rodney Bay Marina, near Reduit Beach, is also where many cruise ships dock so the crowds get instense very often.
However, that marina offers water sports like windsurfing and waterskiing so that's an added benefit of such a busy place. If you're looking for an action-packed beach experience then this is the place for you!
11. Spend the Day in Soufrière
Soufrière is the original capital of Saint Lucia and it's one of the island's most memorable places to visit. It sits in the Qualibou Depression, a caldera of a dormant volcano between the Pitons.
The photography possibilities in this town are top notch! The town is surrounded by sandy beaches and offers fun nightlife, restaurants and local cutlure.
You'll also find hot springs, geothermal fields, botanical gardens, waterfalls and challenging hiking in the area.
12. Rodney Bay Village
Both by day and by night, Rodney Bay is one of the most popular destinations on the island.
The original crescent-shaped bay has an 80-acre man-made lagoon and has one of the Caribbean's most prestigious yachting marinas.
This village offers lively nightlife with several bars and clubs and Saint Lucia's only casino. There is a large choice of dining options at Rodney Bay, you can choose from restaurants serving local staples or others serving international cuisine.
13. Enbas Saut Waterfall Trail
At the foothills of the island's highest mountain, Mount Gimie, is Enbas Saut, a magnificent 19,000-acre Central Rainforest Reserve.
There is 1.5 mile hiking trail running through the rainforest, a cloud forest and a mystical feeling forest, which is wild, remote, and incredibly scenic.
The most common birds you will see is the St. Lucian parrot, the St. Lucia black finch, and the mountain whistler.
Enbas Saut means "below the falls," because the trail comes to an end at two spectacular cascading waterfalls that end in deep pools at the Troumassee River. The refreshing pool is a popular swimming place and is absolutely stunning. The hike takes about 1 hour one way and is worth the trip!
14. Check Out a Cricket Game at Daren Sammy Cricket Grounds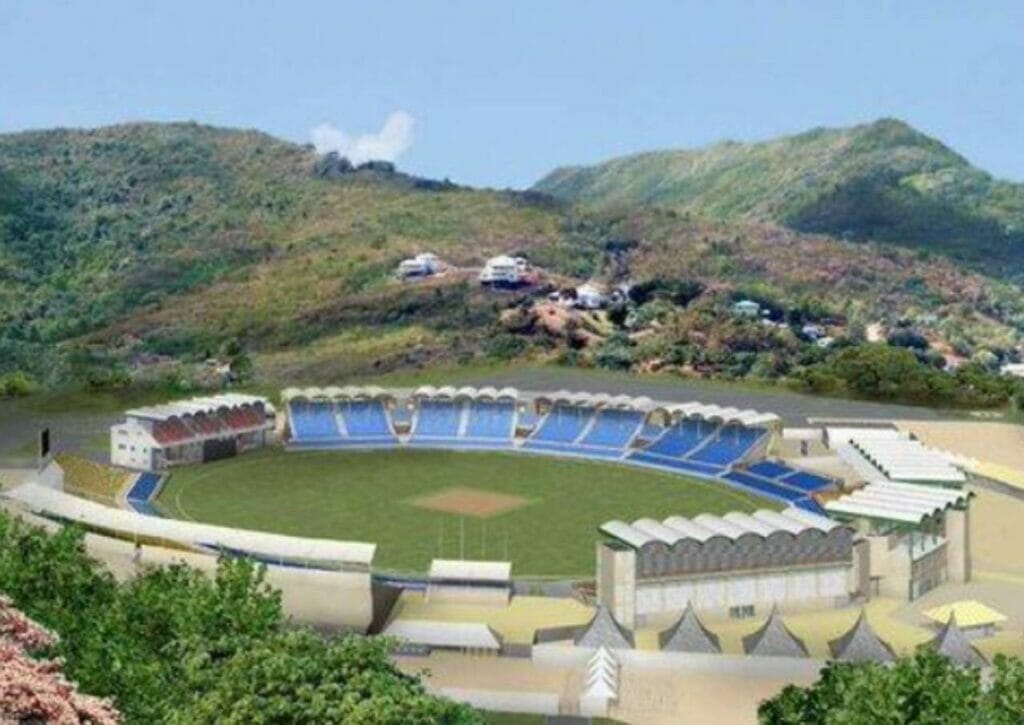 St. Lucians love the game of cricket and major matches are played at the massive Darren Sammy National Cricket Stadium in Gros Islet quite often.
Catching one of these matches is an exciting and fun way to experience the local culture, and sample some local food and drink as well. There are several National matches every year.
15. Maria Island Nature Reserve
The two Maria Islands are magnificent natural treasures and a certified Nature Reserve.
There are more than 80 species of plants and five endemic reptiles that do not exist anywhere else.
These beautiful islands are a major nesting ground for the migratory birds coming from Africa every year. During their visit, the islands are closed to visitors to give the birds and their babies some peace and quiet. But the rest of the time, the islands are a wonderful place to spend a day for people who like going off the beaten tourist path and enjoying the Maria Islands' beautiful sandy beaches.
Hiking through the jungle and observing wildlife is a very special experience. The trail ends at the observation spot, which offers magnificent views of the island. The only way to reach the Marias is by a fishing boat.
16. Bird Watching at Millet Bird Sanctuary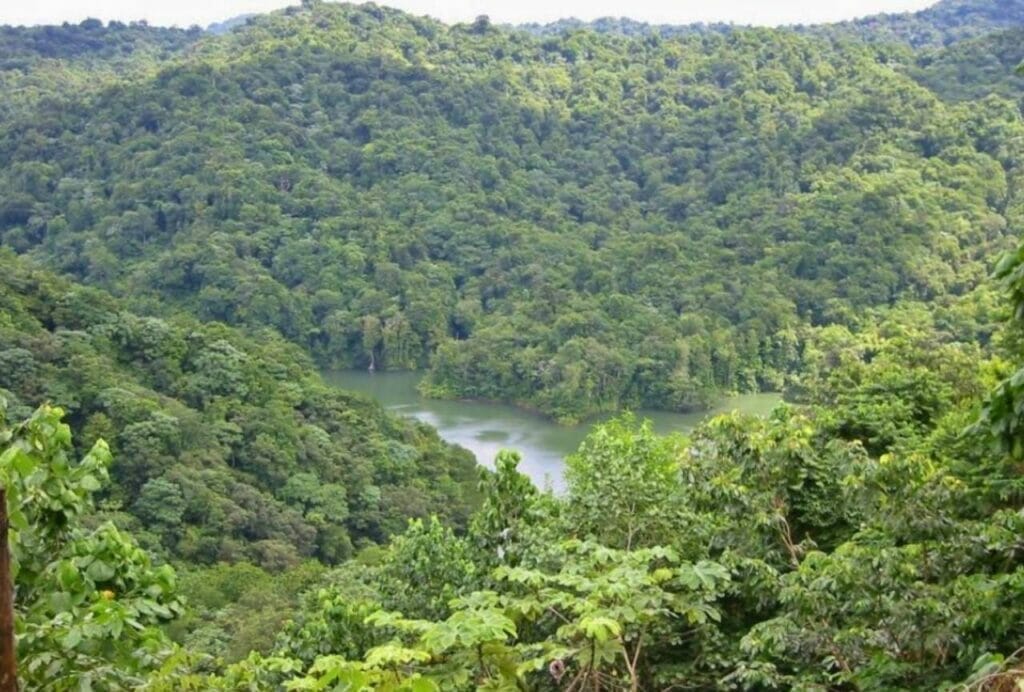 If you are a bird watcher, coming to St. Lucia is your unique opportunity to see some birds that do not live anywhere else.
The Millet Bird Sanctuary is in the heart of the island where more than 30 species of birds live in an ancient primary forest. There are six endemic species, the island's national bird, the Saint Lucia parrot, the Saint Lucia oriole and Saint Lucia pewee.
Altogether, the island of St. Lucia supports some 180 different types of bird life.
The forest trail climbs to almost 1,000 feet above sea level where you will be rewarded with spectacular views of the surrounding mountains.
The trail is a little less than 2 miles long and it takes about 2 hours to finish. Along the trail you will see observation towers and many bird feeders.
17. Take the Rhythm of Rum Tour at St Lucia Distillery
Every Caribbean country is proud of its special and unique brand of rum. Fruity and spicy, St Lucian rum puts the island flavors of chocolate, vanilla, and toasted banana on your tongue and the locals will tell you that the best of the best is the Chairman's Reserve.
In St. Lucia, there is only one rum distillery left, and visiting it will show you not only the process of making rum but also the history of rum production on the island and how it shaped the island's history.
St. Lucia Distillers is the last of the island's rum distilleries. The distillery produces more than 25 rums and rum products and they offer 1-hour tours of the distillery that end in a free tasting and an opportunity for visitors to buy a few bottles as a special souvenir.
18. Go Zip Lining Through the Jungle at Treetop Adventure Park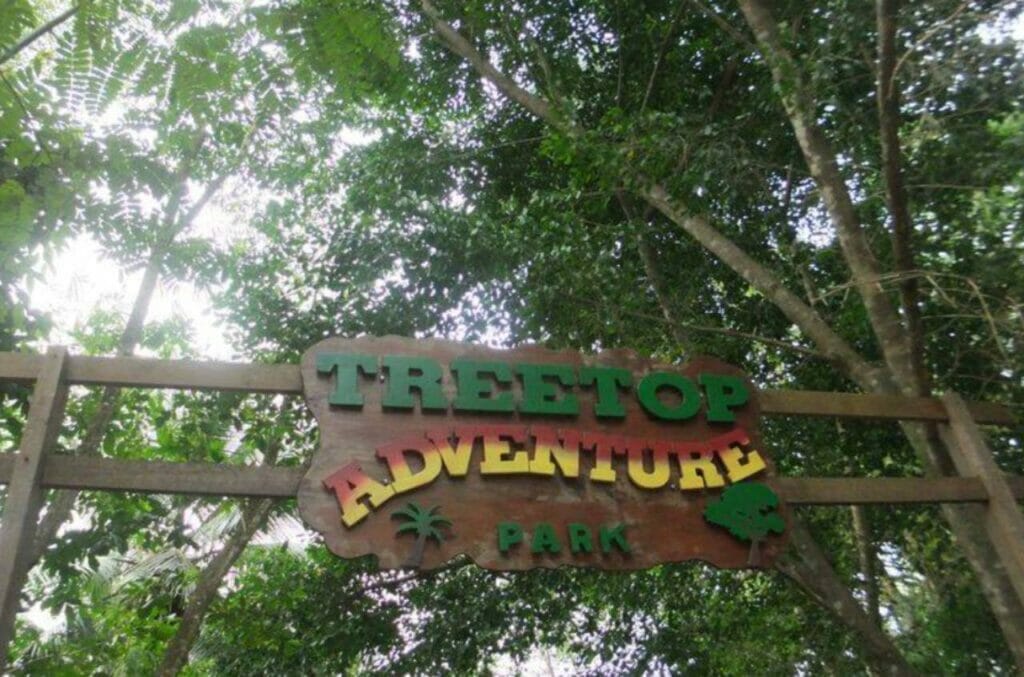 Treetop Adventure Park is located deep in the St. Lucia rainforest and offers an exciting adrenaline-filled way to see nature while 150 feet above the ground, from their 12 super-safe world-class double cable ziplines.
You can hike or bike high up to the Errard Waterfall, the highest on the island. Their new Canopy Walkways offer a view of the jungle and birds from the hanging walkways among the trees, where colorful blooms, trees and vines offer home to many birds such as parrots and hummingbirds.
You can also visit the greenhouse, where gardeners tend to new species of plants and trees before planting them around the park. It is another unforgettable way to experience nature in St Lucia.
19. Go Horseback Riding on the Beach
The Atlantic Shores Riding Stables are located in an area that hasn't been touched by development and is still as peaceful and natural as it was centuries ago.
This very highly rated tour will take you horseback riding on sandy beaches along the ocean, through the rolling hills of the countryside, or along steep, dramatic cliffs on the edge of the ocean.
Your tour guides will give the history of the area and tell stories about the cultures that mixed together to make the St. Lucia of today.
The memories and photographs you will take will be amazing, that is if you're a fan of horseback riding.
20. Make Chocolate At Fond Doux Estate
St Lucia climate plus it's volcanic soil make it the perfect place to grow cacao and chocolate's been made on the island since the 1700s.
And the chocolate is to die for!
Fond Doux Estate is 135 acres of rainforest, tropical gardens, and organic cocoa fields. This tour will show you how cocoa pods are turned into chocolate and best of all, you can make chocolate as well!
Recap: Best Things to do in St. Lucia in 2023
The island of St Lucia offers a little bit of everything. It is a great escape for families, nature lovers, honeymooners and beach bums.
There is a laidback, quiet side, as well as, an exciting restaurant and nightlife option.
You can soak in a mud bath or do a strenuous hike up a Piton.
You can sleep on the beach or windsurf all day.
St Lucia offers a variety of activities and is the perfect slice of paradise for anyone!