6 Best Oahu Massage & Day Spas
Most people go to Hawaii to relax – but with all the exciting and new things to do, you'll probably find yourself with an aching back and sore feet before the trip is over. However, you can fix all that and plan the most relaxing vacation ever if you stop by one of Oahu's tranquil spas and get a well-deserved massage before you leave.
The best Oahu massage and day spas include Spa Halekulani, Kahala Hotel & Resort Spa, Honolulu Spa and Wellness, Moana Lani Spa, Laniwai Spa, and Abhasa Day Spa. These top-rated luxury spas offer massages, excellent customer service, and a tranquil, unique environment for a relaxing day on Oahu.
Although these are the best spas in Oahu, each one has a unique flair, menu, location, and price point. So, let's explore these factors in-depth and ensure that you find the perfect spa for you.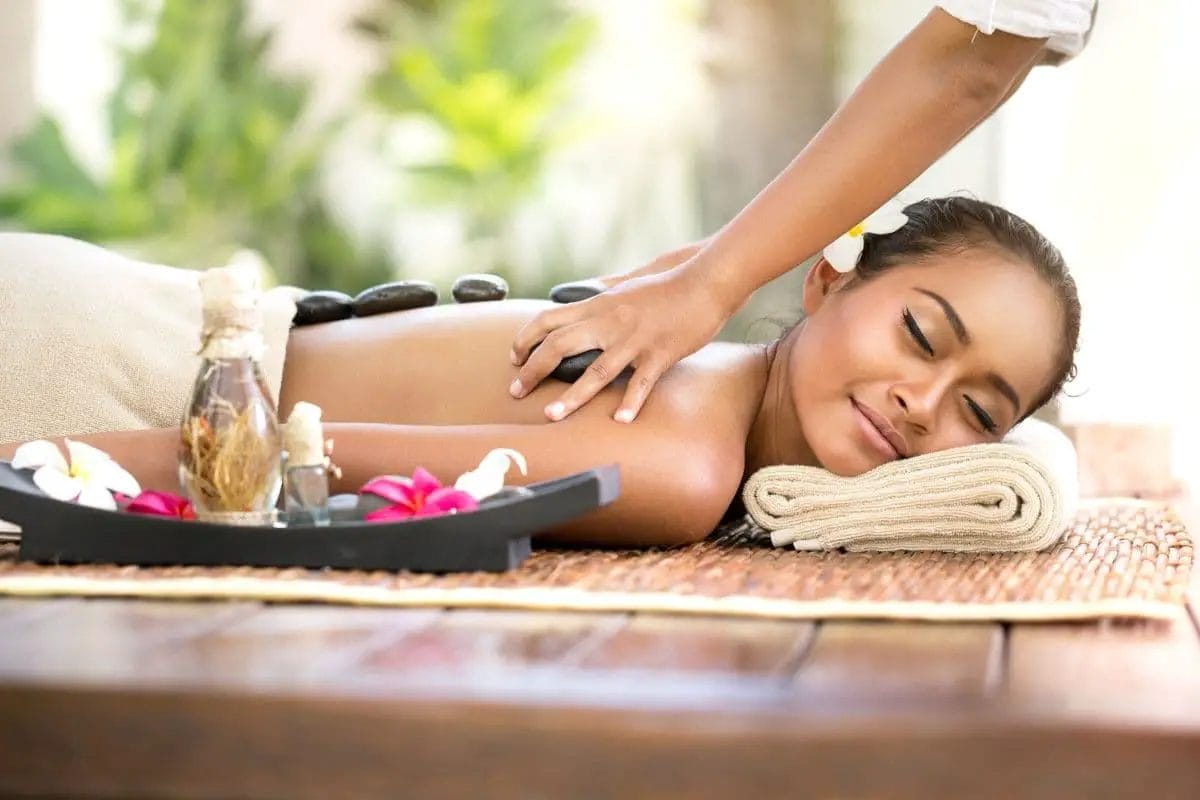 1. Spa Halekulani
Spa Halekulani, located in the shore-facing Halekulani Hotel in Waikiki, is rated the best spa in the USA by Luxury Travel Advisor. It has won several other "best spa" awards from Forbes Travel Guide, Hawaii Magazine, and the Waikiki Improvement Association. With reviews and awards such as theirs, you could never go wrong spending a day here.
Spa Halekulani appeals to all the senses, offering a tranquil, serene environment to receive a massage, pedicure, manicure, or hair treatment. The staff here are incredibly accommodating, and they pay attention to the little things that add up to make you feel like royalty during your time.
Spa Halekulani is a pricey luxury spa, with 60-minute massages running at around $225, but all spa customers state that every treatment here is well worth the money.
2. Kahala Hotel & Resort Spa
Kahala Hotel & Resort Spa in Honolulu has received tons of acclaim as the top choice of celebrities.
It features nine treatment rooms, and as a customer, you get a private room complete with a changing area, soaking tub, shower, and ocean view. If you purchase a treatment here, you will also have access to the facility's steam rooms, sauna, and outdoor jacuzzi.
Although they have many services that are well-worth recommending, this spa is the absolute best choice for people celebrating their honeymoon, wedding, or anniversary. Their Romance package includes:
A 90-minute full-body massage.
A private soaking tub full of rose petals.
A 50-minute facial
That said, they also offer a range of other high-quality massages, which incorporate traditional Hawaiian techniques into your relaxing day off, allowing you to explore the local culture while taking a much-needed break. The spa also offers manicures, pedicures, incredible facials, and spa experiences for kids and teens.
Kahala Hotel & Resort Spa is more affordable than other spas with this high level of prestige and luxury, so they have something on their menu for you, even if you are on a budget.
3. Honolulu Spa and Wellness
Honolulu Spa and Wellness is a medical spa that offers massages, facials, and waxing services that will make you feel like a celebrity getting ready for a red carpet. Despite their medical approach, you'll find that their spa is state-of-the-art and relaxing, with tranquil music to calm your senses, fragrant aromas wafting through the air, and snacks in the lobby.
As a medical spa, they offer cutting-edge technologies and techniques that will treat and resolve your body's aches and pains, heal your skin, and leave you looking younger.
Their massages come highly recommended, and they offer wide varieties, including Lomi Lomi, deep tissue, shiatsu, lymphatic drainage, reiki, and cupping, for a truly luxurious and healing experience. However, they do not offer couples massages, so this spa day is best for some relaxing alone time.
Their facials are also some of the best on the island, and they offer advanced treatments such as microdermabrasion, microneedling, peels, infrared LED treatments, and more.
This spa is perfect for people looking for celebrity treatment and a memorable, relaxing, and rejuvenating experience on Oahu, and their glowing reviews prove it. As an added bonus, you won't have to pay a premium to feel like a superstar here, as their prices are affordable compared to most other spas.
4. Moana Lani Spa
The Moana Lani Spa in the Moana Surfrider Resort in Waikiki offers authentic Hawaiian massages and healing in a luxurious modern setting with stunning beach views.
Moana Lani is the ideal massage spot for a relaxing cultural experience. The massage therapists and aestheticians use traditional Hawaiian techniques while also incorporating innovative medical spa treatments into their menu. Additionally, this is a luxury venue, and you'll get top-tier service and treatments here.
At Moana Lani, you can choose from several massages, facials, medical facials such as peels and hydro facials, manicures, and pedicures. However, I highly recommend going for one of their traditional Hawaiian massages while you're here in Oahu!
The prices here are pretty average for a luxury hotel spa, although there are many add-on fees for extra services. When you book your treatment here, you can also pay for a day pass to access the spa's saunas, steam rooms, and water therapy treatments for a full day of serenity.
5. Laniwai Spa
Laniawai, located in Disney's Aulani Resort, sets the stage for a luxurious, peaceful experience. At the spa, you'll experience the tranquil trickling of waterfalls, gentle sounds, and fresh floral scents that instill you with calmness.
Laniwai's spa menu has many treatments, including full body massages, facials, men's treatments, couples treatments, and body remedies for a full spectrum of serenity.
In addition, Laniwai features an outdoor hydrotherapy garden with mineral baths and a salon for hair, nails, and waxing. While you're here, you'll also get plenty of complimentary beverages and gourmet-quality snacks, and they even have a mixology bar in their lounge. They have everything you need to get to cloud nine.
The only downside to this spa is the cost, but at the end of the day, the top-tier customer service, experience, and treatments are worth it if you can fit a day here into your budget.
6. Abhasa Day Spa
| | |
| --- | --- |
| Website | https://en.abhasa.com/ |
| Address | 2259 Kalākaua Ave #1-A, Honolulu, HI 96815 |
| Hours | 7 days a week, 10 AM to 6 PM |
| Spa Menu | Abhasa Day Spa Menu |
| Recommended Packages | Abhasa Harmony, a massage that combines deep-tissue and Lomi Lomi techniques for full-body relaxation |
The Abhasa Day Spa inside the Royal Hawaiian Resort in Waikiki is Hawaii's premier outdoor garden spa, offering the only open-air spa in the state. Their garden is gorgeous, and you'll have the privilege to enjoy your treatment while surrounded by tropical plants, birds, and the tranquil sound of water crashing against their private beach. It sure beats flute music coming through a speaker!
They offer full-body treatments, massages, facials, a hair salon, and several packages, including two for couples, for a day full of peace under the spa's well-curated and clean canopies.
When you're done with your massage, dip into the spa's jacuzzi, enjoy some complimentary fresh-squeezed fruit juices, or relax in the private, secluded courtyard.