9+ Best Islands to Hop in Turks and Caicos
Turks and Caicos is made up of 40 different islands and cays. If you don't have enough saved up to visit all of them, here are the best islands to hop in Turks and Caicos:
| Island | Key Features |
| --- | --- |
| Providenciales | Gateway to Island Hopping, Grace Bay, luxurious resorts |
| North Caicos | Lush landscapes, Cottage Pond, Whitby Beach, Flamingo Pond Overlook |
| Middle Caicos | Conch Bar Caves, Mudjin Harbor, Crossing Place Trail |
| South Caicos | Hidden gem, diving, old salt pans and windmills |
| Parrot Cay | Serenity and luxury, private island resort |
| Salt Cay | History, marine life, diving, whale watching |
| Grand Turk | Capital and cultural hub, Turks and Caicos National Museum |
| Pine Cay | Exclusive retreat, no-cars policy, untouched beaches |
| West Caicos | Pristine beauty, seclusion, Lake Catherine Nature Reserve |
| Ambergris Cay | Private island paradise, luxury resort |
So…
Embark on an unforgettable island-hopping adventure in Turks and Caicos, starting with the vibrant hub of Providenciales. From there, explore North Caicos' lush landscapes, Middle Caicos' natural beauties, and South Caicos' hidden jewel.
Escape to the private retreats of Parrot Cay, Pine Cay, and Ambergris Cay, and explore the cultural richness of Grand Turk. 
Immerse yourself in the untouched beauty of West Caicos and Ambergris Cay, and indulge in luxury on Pine Cay. Experience the diverse charm of each island and create memories to last a lifetime.
1. Providenciales: Gateway to Island Hopping
Providenciales, or "Provo" as it's lovingly called by locals, is your stepping stone into the world of Turks and Caicos island hopping. With its modern airport being the main international gateway, Provo is the most developed and populous island in the country. It boasts luxurious resorts, lively beach bars, and an array of watersports. Take a day to experience Grace Bay, voted one of the world's best beaches, before your island hopping adventure begins.
2. North Caicos: Exploring the Lush Landscapes
Welcome to the 'garden island'. North Caicos is a beautiful, verdant paradise with colourful trees and a diverse bird population. Rent a bike or a car to explore the island, making sure to stop at Cottage Pond, a limestone sinkhole surrounded by greenery, and the beautiful Whitby Beach. Don't miss the Flamingo Pond Overlook, where you can spot flocks of flamingos in the wild.
3. Middle Caicos: Caves, Beaches, and Nature
Middle Caicos, the biggest island in Turks and Caicos, provides an outstanding experience for nature enthusiasts. From the impressive Conch Bar Caves system, the largest in the Caribbean, to the rugged cliffs of Mudjin Harbor, the scenic beauty is remarkable. Try the Crossing Place Trail, a historic path that offers stunning ocean views and a glance into the past.
4. South Caicos: A Hidden Gem for Adventure
South Caicos, known as the "big south," is a hidden gem. With fewer tourists, this island is perfect for those seeking a bit more solitude and adventure. It's a paradise for divers and fishermen, thanks to its rich marine life. Don't forget to visit the old salt pans and windmills, relics of the island's salt-raking past.
5. Parrot Cay: Serenity and Luxury
For those seeking a luxury getaway, Parrot Cay is the place to be. This private island resort is a favorite among celebrities for its seclusion and exceptional service. The island's pristine beaches, top-tier spas, and fine dining options make it a destination where relaxation is inevitable.
6. Salt Cay: History and Marine Life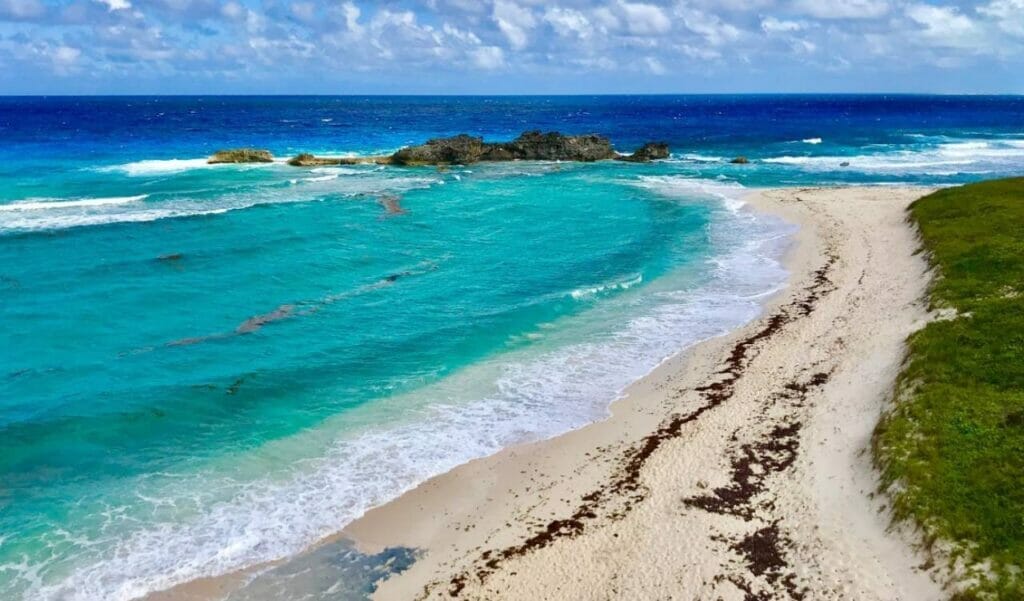 Salt Cay offers a unique blend of history and natural beauty. It's a place where wild donkeys roam, historic buildings echo a bygone era, and time seems to have stood still. For the underwater explorers, Salt Cay is a renowned site for diving and whale watching.
7. Grand Turk: Capital and Cultural Hub
The capital island, Grand Turk, is a cultural and historical hotspot. Learn about the islands' rich history at the Turks and Caicos National Museum, which is situated in a historic edifice. The island is also known for its spectacular dive sites, the most famous of which is the Grand Turk Wall.
8. Pine Cay: Exclusive Retreat in Nature
An exclusive retreat awaits you at Pine Cay. With its no-cars policy, this private island offers a truly quiet escape. Enjoy the untouched beaches, bird watching, or snorkeling in the crystal clear waters. And with only one resort on the island, peace and tranquility are assured.
9. West Caicos: Pristine Beauty and Seclusion
West Caicos, uninhabited and untamed, is the perfect island for those seeking seclusion and untouched beauty. It's a popular day-trip destination for divers and snorkelers due to its stunning marine life and coral formations. On land, explore the Lake Catherine Nature Reserve, home to pink flamingos and other migratory birds.
10. Ambergris Cay: Private Island Paradise
Last but not least, Ambergris Cay, another private island, is the epitome of luxury and privacy. It's home to the country's most expensive resort, where each guest gets their own butler and private chef. From beachfront villas to world-class dining and spa experiences, it's the ultimate in opulence.
Why Choose Turks and Caicos for Island Hopping?
Turks & Caicos provides an unequaled island hopping experience with its broad assortment of islands, each with its own distinct charm and beauty. Whether you're a nature lover, history buff, or luxury seeker, there's an island just for you.
The Best Time to Island Hop Turks and Caicos
While the islands are open all year, the best time to come for great weather is between December and April. If you want to avoid crowds and enjoy cheaper discounts, try going during the off-season.
Getting Around: Transportation Between The Islands
There are several ways to hop between the islands, including:
Domestic flights
Ferries
Private charters
From sweeping aerial views to up-close sea vistas, each provides a distinct viewpoint on the splendor of the islands.
Must-Try Activities in Turks and Caicos
Island hopping in Turks and Caicos is not just about seeing the sights. Engage in exciting activities like diving, fishing, hiking, and bird watching. Or simply relax on the beautiful beaches, savoring the warm Caribbean sun.
Important Island-Hopping Tips for Turks and Caicos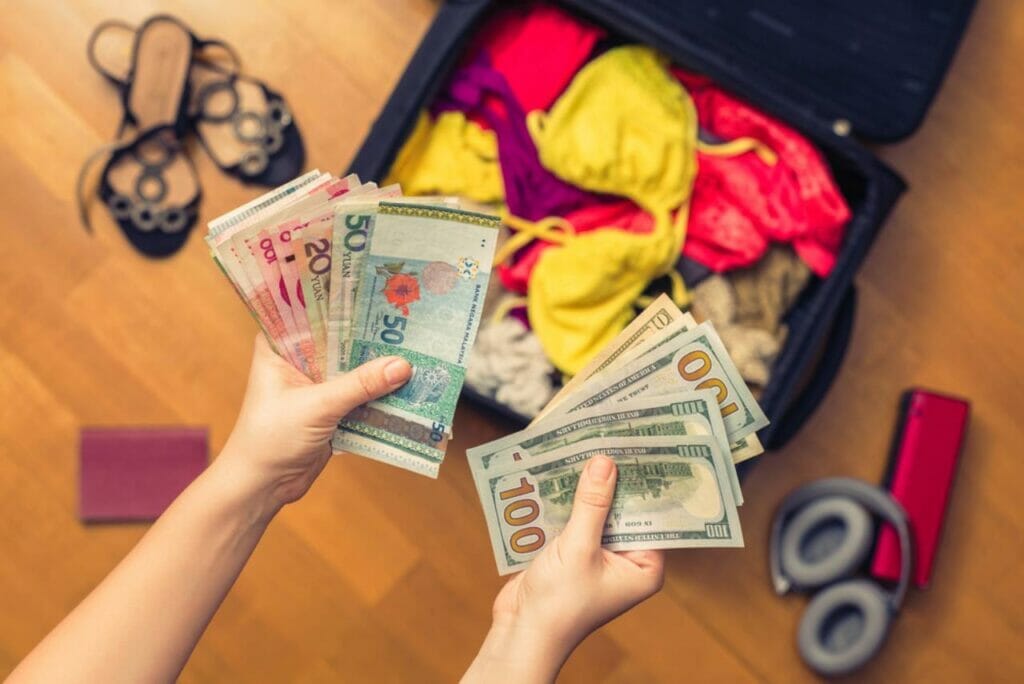 Before you embark on your adventure, remember that Turks and Caicos is a British Overseas Territory, so driving is on the left.
In addition, the local currency is the US dollar. dollar, making transactions easy for American travelers.
Most importantly, respect the local customs, environment, and wildlife to ensure a memorable and responsible visit.
FAQ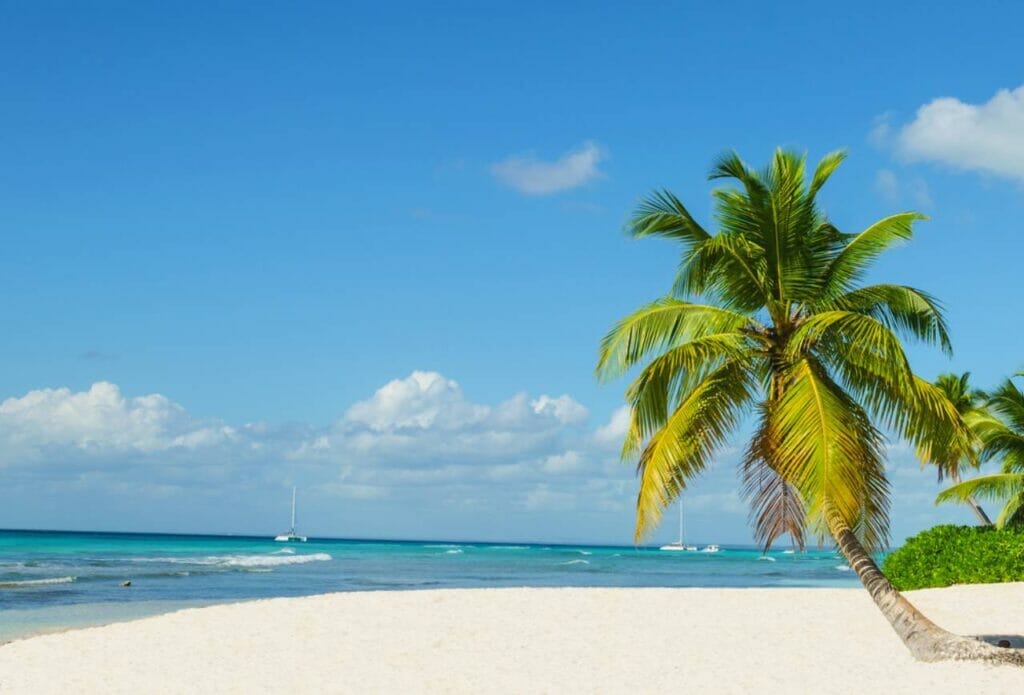 Can you island hop in Turks and Caicos?
Island hopping is indeed a popular activity in Turks and Caicos. With an archipelago of stunning islands, each boasting its unique character and charm, visitors are encouraged to explore beyond the main island of Providenciales. Excursions can range from day trips to staying a few nights on different islands, offering a diverse and enriching travel experience.
Which Is The Nicest Island In Turks And Caicos?
Determining the "nicest" island in Turks and Caicos is subjective, as each island offers different attractions. Providenciales is known for its world-class resorts and beautiful beaches, particularly Grace Bay. Grand Turk, the capital, is steeped in history and culture. For luxury and tranquility, Parrot Cay and Ambergris Cay are exclusive retreats. Essentially, the "nicest" island depends on personal preferences.
How Do You Get From One Island To Another In Turks And Caicos?
Traveling between islands in Turks and Caicos is facilitated by a network of domestic flights, ferries, and private boat charters. Domestic airlines operate regular services between the islands, while ferries mainly run routes between Providenciales, North Caicos, and Middle Caicos. Private charters offer a more personalized experience, albeit at a higher cost.
What Is The Best Way To Get Around Turks And Caicos?
Navigating Turks and Caicos typically involves a combination of transportation methods. For inter-island travel, domestic flights and ferries are the most common. On the islands, rental cars are a popular choice for flexibility, although taxis and guided tours are also available. On smaller, less developed islands, bicycles or golf carts may be the preferred mode of transport.