12 Best Aruba Honeymoon Package Resorts (2023 Ranks)
Aruba is Honeymooners' heaven because of its turquoise waters, warm weather, and white sand beaches. The island has plenty of sunshine throughout the year and is hence frequented by newlyweds in and out of the honeymoon season. The resorts on the island capitalize on this with packages tailored towards young couples.
The best Aruba honeymoon package resorts include Divi Aruba Phoenix Beach Resort, Divi Village Golf & Beach Resort, and Tierra Del Sol Aruba, with Orbitz. Amsterdam Manor Beach Resort and Divi Aruba All-Inclusive with Travelocity. Priceline's and Expedia's stay bundles, also deserve a mention.
In this article, you will learn about what's included in different types of honeymoon packages, alongside what you should do once you're in Aruba with your spouse. But most importantly, it will cover the price ranges of different Honeymoon Packages alongside their respective locations.
Let's get started with a quick round-up of the best Aruba honeymoon package resorts:
Divi Aruba Phoenix Beach Resort
Divi Village Golf & Beach Resort
Tierra Del Sol Aruba
Amsterdam Manor Beach Resort
Divi Aruba All-Inclusive
Radisson Blu Aruba Swiss Paradise Aruba
Hyatt Palace Aruba Pearl Aruba Condos
Bubali Villa & Apartments
Manchebo Beach Resort & Spa Tropical Diggs

Honeymoon in Aruba: A Brief Overview
Honeymooning in Aruba is a dream of many would-be-weds, and they can realize it on different tiers of the socioeconomic ladder. Packages for a honeymoon stay in Aruba start at $500, excluding meals and flights.
But before you book your dream Honeymoon, you need to know a few things to avoid a nightmare…
Stay Packages And Stay+Flight Packages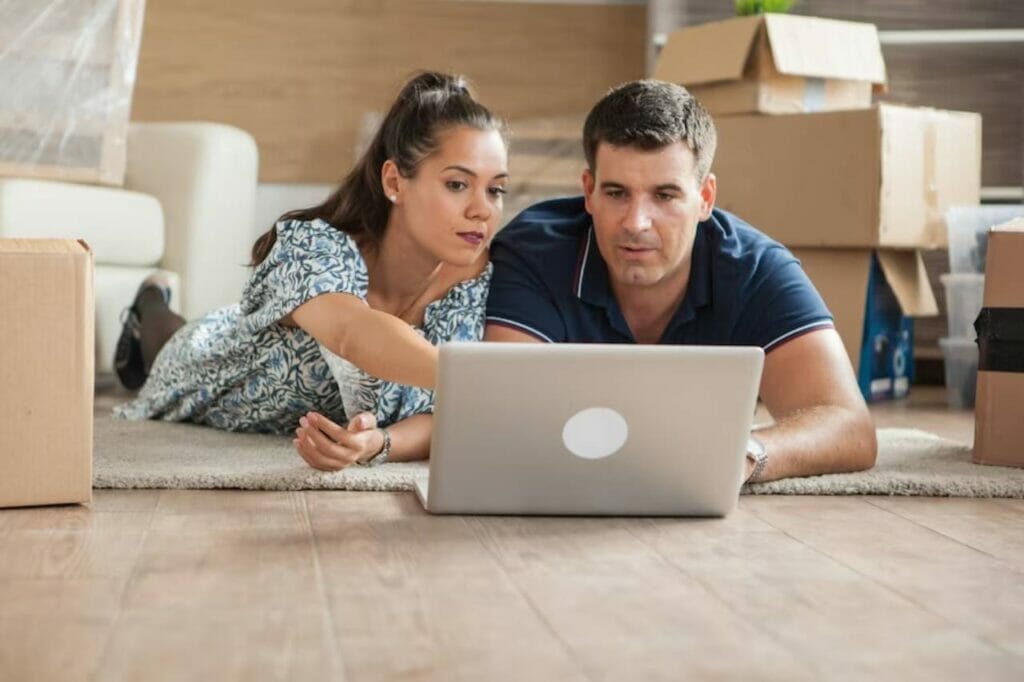 Honeymoon packages offered by resorts in Aruba are usually stay-only packages, while the ones offered by aggregators are all-inclusive packages that cover everything, including transportation.
Knowing which type of package you should book is crucial to having an economical and budget-bound honeymoon that doesn't contribute to financial stress in the future.
Extra Expenses To Consider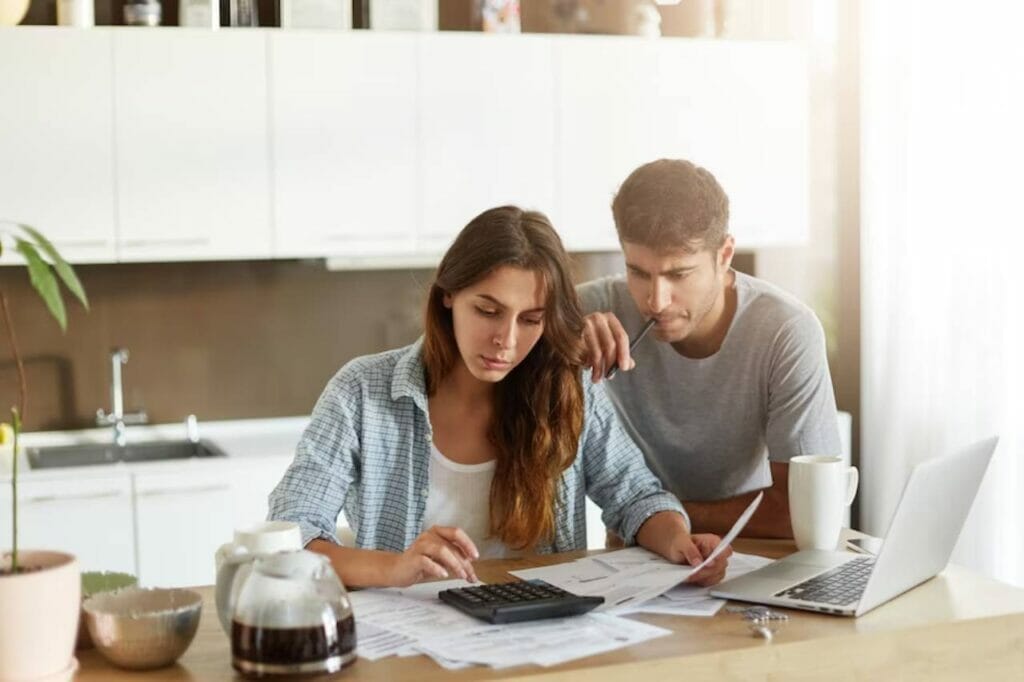 Depending on the type of package you book, you will have a portion of your vacation expenses covered. Knowing the additional expenses and preparing accordingly can buy you the freedom to do the things you really want to do in Aruba.
It is advisable to set aside the equivalent of 25% of your vacation package cost. This can be your leisure budget, which covers the cost of tourist activities, water sports, and intracountry trips.
The Top Aruba Vacation Packages For Honeymooners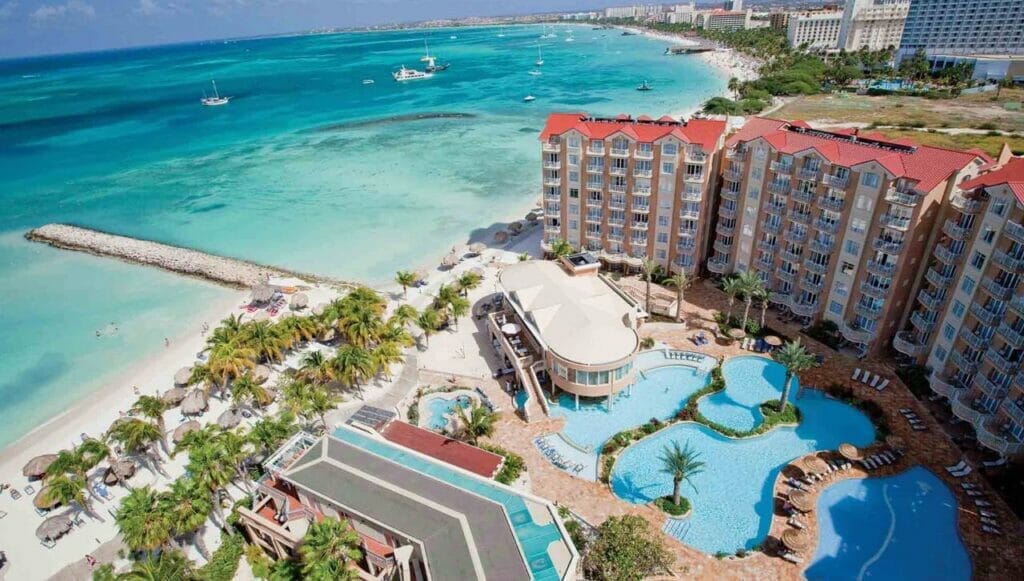 Vacation packages that cover the broadest expense base are aggregated by services like Travelocity and Expedia. In this section, you will find honeymoon packages that include flights and accommodation at a minimum and meals alongside flights and accommodation at a maximum.
Without further ado, let's look at the best Aruba Honeymoon packages.
1. 3-Night Honeymoon At Divi Aruba Phoenix Beach Resort
Provider/Aggregator: Orbitz
Stay Duration: 3
Price: $1,567 – $1,771
This Orbitz vacation package combines a stay at Divi Aruba Phoenix Beach with a flight from Bogata. It costs $200 to $400 to fly to Bogata to start this trip. This can add $400 to $800 to your honeymoon expenses. But once you get to Bogata, the rest of the trip is pretty well-serviced, with no reason for you to pull out your wallet.
The Divi Phoenix, as it is called, has an all-inclusive package, which covers main meals and select drinks. You can read more about it in this post about all-inclusive resorts in Aruba.
It is advisable to check out the resort's latest rates for all-inclusive stays. If you find a direct booking cheaper when combined with a roundtrip flight from your state of residence to Oranjestad, you might as well customize your honeymoon.
2. Divi Village Golf & Beach Resort
Provider/Aggregator: Orbitz
Stay Duration: 4 nights
Price: $1,547 – $1,770
This package is a lot more feasible because it starts off with a flight from Columbus. No international travel is required prior to the trip. If you're in Ohio, you don't even need to cross state lines before the aggregator begins taking care of you.
You stay at the Divi-backed suburban-style aparthotel that has its own golf course and is pretty close to the beach. The Divi resorts (including Tamarijn) have some cross-over in services and amenities, so you can even use some of the facilities in the neighboring resorts.
The Divi group resorts are pretty spacious, and you can always find vacant loungers. The only drawback is the kind of crowds that some all-inclusive resorts attract. It is not always filled with honeymooners and couples.
3. Tierra Del Sol Aruba
Provider/Aggregator: Orbitz
Stay Duration: 3
Price: $1,032 – $1,137
This vacation package includes a roundtrip non-stop flight and kicks off at JFK International Airport in New York. Your stay is booked at a 4-star Aparthotel with a golf course in a gated community. The vacation package is designed to deliver an upscale feel.
You will not be by the beach but will be close enough to it for a daily visit. The resort's own pool and poolside amenities might attract you far more than what the country outside of the gated community has to offer.
4. Amsterdam Manor Beach Resort
Provider/Aggregator: Orbitz
Stay Duration: 6 nights
Price: $1,781 – $2,077
This package kicks off in Boston and includes a 6-night stay in a European-style resort. The Amsterdam Manor Beach Resort is a mid-rise resort that has free WiFi, multiple pools, and close proximity to the Bubali Bird Sanctuary. It is close to Eagle Beach, one of the top three beaches in Aruba.
The only drawback of this package is that its price is pretty high compared to some of the other options, but then again, it does span an entire week.
5. Divi Aruba All-Inclusive
Provider/Aggregator: Orbitz
Stay Duration: 7
Price: $2,355 – $2,726
This package includes a stay at Divi Aruba All-Inclusive, a resort that offers an extensive all-inclusive package. It also included flight tickets from and back to Hartford. While the package price might be steep, it does cover pretty much all expenses of a honeymoon.
Your stay, food and drink, and access to the fitness center are all covered in the price tag. But if you want a cheaper package, you should purchase the services of aggregators that deal with accommoation+flight packaging.
6. Radisson Blu Aruba
Provider/Aggregator: Travelocity
Stay Duration: 5 nights
Price: $949 – $1,359
Travelocity is one of the most popular hotel finders and vacation aggregators. Its Aruba honeymoon packages have reasonable rates but do not include F&B. The Radisson Blu Aruba Package is no different. It comes with a 5-night stay and a roundtrip flight from Boston.
Once you're at the hotel, you can dine at three restaurants, albeit at your own expense. This is a great option if you want to try out different restaurants in Aruba.
7. Swiss Paradise Aruba
Provider/Aggregator: Travelocity
Stay Duration: 5 nights
Price: $737 – $953
This is one of the cheapest Honeymoon Packages with a price tag that rarely crosses $1000 per booking. It includes a stay at the Swiss Paradise Aruba for 5 nights. The hotel has 10 beach bars and 2 pools with plenty of loungers. Food and beverage expenses are not included in the price of the package.
8. Hyatt Palace Aruba
Provider/Aggregator: Travelocity
Stay Duration: 5 nights
Price: $742 – $998
The Hyatt Palace Aruba is a luxurious hotel with a restaurant, pool, and lounge. It isn't maximalist in its amenities but offers class in every aspect of hospitality. A stay at the Hyatt, alongside a roundtrip from Boston, will cost you just under $750 in the low season and almost $1000 in the high season. You pay for your own food and beverages.
9. Pearl Aruba Condos
Provider/Aggregator: Priceline
Stay Duration: 6 nights
Price: $923 – $1,036
Pearl Aruba Condos are vacation rentals that are paired with flight tickets from JFK International to and from Aruba. Not only is this vacation package cheaper than some that span half its duration, but it is also better rooted in Aruban culture. The condos are in Noord, Aruba, and employ locals alongside offering authentic Aruban food and a less Americanized experience.
10. Bubali Villa & Apartments
Provider/Aggregator: 6 nights
Stay Duration: Priceline
Price: $878 – $997
This vacation package kicks off with a flight from New York and includes a stay in Bubali. The Bubali Villa & Apartments are popular among those who prefer a relatively gentrified experience on their international travels. The vacation rentals are situated in a gated neighborhood that has an air of sophistication.
It is in proximity to Eagle Beach and has its own swimming pools, so you can mix with tourist masses or sunbathe in seclusion.
11. Manchebo Beach Resort & Spa
Provider/Aggregator: Expedia
Stay Duration: 6 nights
Price: $1,272
If you're looking for a honeymoon stay that's a class above the common packages, check out the ones offered by Expedia that cost over $1,000. These are usually packages with $1,700 in value, offered at a steep discount.
Expedia's Manchebo Beach stay, aggregated with a roundtrip flight from New York, has a surprisingly low price tag of just north of $1,200.
Manchebo Beach Resort, if you don't know, takes up an entire beach. It is an envy-inspiring luxe vacation stay that has a romantic social atmosphere because of honeymooners' preference for it. In fact, many destination weddings in Aruba take place on Manchebo Beach.
12. Tropical Diggs
Provider/Aggregator: Expedia
Stay Duration: 6 nights
Price: $1,012 – $1,124
If you want to step away from the vacation crowd while vacationing in Aruba, booking your stay at a specialty lodge or private vacation rental might be the move. Very few aggregators actually include private rentals in their packages.
This Expedia vacation package covers a 6-night stay at Tropical Digs, a specialty lodging close to the Divi resorts and the former Druif and now Divi beach. Food and drink expenses are not included in the price of the stay, which at just over $1000 is quite affordable.
Which Aruba Honeymoon Package Should I Select? (3 "If/Then" Factors to Make Your Decision Easy)
The packages above are all top-tier and well-received by honeymooners and general tourists. But the package that you're most likely to rave about is the one that fits your needs.
Here are a few factors that might guide you toward the package you're supposed to choose.
Book An Accommodation+Flight Package If You Are A Foodie
Where Orbitz vacations often combine all-inclusive stays with flights covering pretty much every aspect of your getaway, most aggregators combine flights with hotel rooms only. And that actually works for foodies who don't want to be tied to the restaurants at their hotel.
An all-inclusive package price covers the cost of dining at the hotel, so you end up wasting money if you don't eat at one of its restaurants. In Caribbean countries like Aruba, local food can be much cheaper than the marked-up delicacies offered within the hotel boundaries.
Book An All-Inclusive Stay If You Want To Dine At The Resort
If you don't want to leave the resort or hotel area except for special excursions, then you're better off getting an all-inclusive stay. For any hotel, the all-inclusive package is cheaper than dining at the same hotel separately.
Book A Flights-Excluded Package If You Have Miles/Points
Finally, flight-included packages are generally budget-friendly but can be comparatively expensive for people who earn miles/points by flying with an airline that they have a relationship with.
Remember that miles and points don't usually have significant enough cost savings for one to ditch a flight-included package.
Before you select a honeymoon package that excludes or includes the flight, make a note of the dollars you save using points with your usual airline. Then note the amount of money you save taking a flight-included package with an aggregator. This will help you find out a better package for your budget.
5 Unique Couples' Activities In Aruba
While your resort, its F&B, and amenities will dictate the pleasantness of your Honeymoon, the extent to which you explore Aruba will add to it, especially if you and your spouse are adventurous.
Here are a few things you can do in Aruba that are not covered by honeymoon packages:
Explore Nature at Arikok National Park – It is one of the biggest national parks in the Caribbean Country.
Dive at Jane Sea – Explore the huge freighter that has been turned into an artificial reef.
Sunbathe at the beach – Relaxing with your partner can be the best activity.
Get a couple's massage – Almost all resorts in Aruba have great spas.
Visit a nature reserve or wildlife sanctuary – From the Bubali Bird Sanctuary to the Donkey Sanctuary Aruba, there are plenty of places to admire animals with your partner.
Final Thoughts: 2023 Aruba Honeymoon Packages
Aruba Honeymoon Packages usually include beachside resort stays and flights from and back to specific locations. Aggregators like Orbitz, Priceline, and Expedia bundle these vacations, but you can create your own bundle by simply booking an all-inclusive resort stay and getting roundtrip tickets.
Most hotels and resorts in Aruba provide a nice ambiance for sunbathing and relaxation. You should pick one that matches your budget.