Belize, Costa Rica or Aruba Vacation: Which Is Better?
Consider a vacation to Aruba, Belize, or Costa Rica if you're looking to escape to a sun-filled paradise with exotic outdoor adventures, spectacular snorkeling spots, and flavorful seafood dishes! You might think it's impossible to choose between these three distinct destinations, but this article will give you all the information you need to make your decision.
Aruba is better for vacation if you want an island getaway with velvety white beaches and luxury resorts. A vacation to Belize is better if you enjoy hiking archeological sites and lush rainforests. Finally, Costa Rica is better for vacation if you want to see exotic animals and surf the days away. 
| Category | Aruba | Belize | Costa Rica |
| --- | --- | --- | --- |
| Cost Range for 1 Week | $1,822 per person | $1,309 per person | $1,294 per person |
| Transportation | Rental cars, taxis, local bus service, Aruba Streetcar | Rental cars, taxis, local bus service, shuttles | Rental cars, taxis, public buses, private shuttles |
| Notable Attractions | Oranjestad, Wilhelmina Park, Alta Vista Chapel, Eagle Beach, Carnival, Bon Bini Festival | Belize City, Caye Caulker, Ambergris Caye, Belize Barrier Reef, Xunantunich Mayan Ruins | San José, Tamarindo, Liberia, Puerto Viejo, Del Coco Beach, Venado Caves, Catalinas Islands |
| Weather | Hot and dry all year with a rainy season | Tropical climate with wet and dry seasons | Tropical climate with wet and dry seasons |
| Food and Drink | Aruban cuisine, seafood, fast-food chains, numerous cafes and bars | Belizean cuisine, Mexican cuisine, seafood, local cafes, bars, and food stands | Costa Rican cuisine, Spanish cuisine, seafood, local cafes, bars, and food stands |
| Activities for Kids | The Butterfly Museum, Aruba Aloe Factory, Donkey Sanctuary, Palm Island | The Belize Zoo, Community Baboon Sanctuary, Mayflower Bocawina National Park | National Museum, Museo de los Ninos, Lankester Botanical Gardens, Jaguar Rescue Center |
| Nature Attractions | Arikok National Park, Boca Prins, Aruba's Dive Sites (Antilia, Jane Sea, Pedernales, etc.), Mas Bango Reef | The Blue Hole, Hol Chan Marine Reserve, Lamanai Archaeological Reserve, El Pilar | Arenal Volcano, Corcovado National Park, Cloud Forest, Tortuguero National Park |
Aruba is a beautiful Dutch island in the Southern Caribbean with picture-perfect weather. Tourists can expect to explore untamed terrain, stroll along endlessly serene beaches, and enjoy rich cultural delicacies.
Both in Central America, Belize is unique for its many Mayan ruins, while Costa Rica is known for its surf town vibes.
This article will explore these three exotic getaways to help you decide which destination will give you the best vacation experience.
Cost of Stay
A vacation to Aruba isn't cheap; it's an attraction-packed island in the Caribbean with a high tourist return rate. Of course, there are many ways to stay there on a budget, like renting a modest inland apartment and shopping at local grocery stores instead of eating at restaurants.
You can cut down costs on a trip to Belize by traveling off-season; the priciest time to visit is between October and April, so plan on escaping to this tropical gem between May and September. This way, you can splurge a bit on diving excursions, archeological tours, and divine seafood dinners.
Similarly, a Costa Rican getaway offers many budget-friendly options when it comes to lodging. To keep costs down, a popular way to go is to stay at a hostel.
Best Affordable Hotels
If you're looking for a hotel experience at a fraction of the cost, consider renting a place in Noord or Oranjestad. You'll be close to all the action and have the advantage of a kitchen to cook your own meals.
For those who want to avoid the high-rise hotel scene (and cost!), the Aruba Cunucu Residence in Palm-Eagle Beach might be up your alley. The property is within a five-minute drive to beaches, restaurants, and nightlife. Not to mention, it has a pleasant and sizable infinity pool.
Camping is a popular and cost-efficient lodging option in Belize. Expect to pay around USD 4 per night to pitch your own tent. There are a variety of campgrounds to choose from around the country.
If you're in Costa Rica and are searching for a kid-friendly resort on a budget, La Posada Private Jungle Bungalows is worth looking into; it's next to the entrance of Manuel Antonio National Park and is a three-minute walk to the beach. Plus, there's free daily breakfast, and a family-style dinner served pro bono three nights a week!
Main Attractions
Aruba is a diverse island with many outdoor excursions and wildlife tours to explore. There are also a variety of casinos and dance clubs, as well as festivals that take place throughout the year, including the Aruba Summer Festival.
Meanwhile, Belize is a tropical playground with amazing beaches and water activities such as snorkeling, scuba diving, and paddleboarding. The Belize Barrier Reef is the world's second largest coral reef system and is definitely worth touring for a day or more!
If sandy beaches aren't your thing, Costa Rica has many exotic animals like toucans, howler monkeys, and ocelots, along with an abundance of jungles and volcanoes to traverse!
Activities for Kids
A fun place to enjoy the Caribbean sun with kids is Palm Island; it's a private, all-inclusive island off the main island of Aruba that offers a fun water park, ziplining, and snorkeling.
Or perhaps your kids would prefer an Indiana-Jonesque adventure in the ancient Mayan Ruins of Xunantunich in Belize. Or a surf lesson with a local-pro on the white-crested waves of Playa Grande or Playa Hermosa in Costa Rica.
All three destinations offer their own unique style of fun for kids and teens!
Food and Drink
Aruba is known for having many fast-food chains that tourists can take comfort in. However, the local seafood dishes shouldn't be missed, as they are fresh and packed with a rich Caribbean flavor. The most common fish on the island are mahi-mahi, red snapper, and grouper.
We suggest the pan-fried fish done 'Aruban Style' at Driftwood Restaurant in Oranjestad for a truly authentic culinary experience.
Both Belize and Costa Rica are known for having Latin-inspired dishes. However, Belize has more of a tropical undertone to its cuisine; a firm local favorite is rice and beans cooked in coconut milk and served with meat. Marva's Restaurant in Belize City is the place to go for some home-cooked and flavorful meals.
Since Costa Rica is home to some of the richest and most indulgent coffees, we suggest checking out the Doka Estate Coffee Tour to enjoy the country's finest brewed beans.
Weather
The weather in Aruba is dry and hot all year round. However, there is almost always a constant breeze that takes away some of the sizzle.
Belize and Costa Rica both have tropical climates, which means they have a wet and dry season. The best time to travel weather-wise is between late November to mid-April, but it's also the busiest time to go.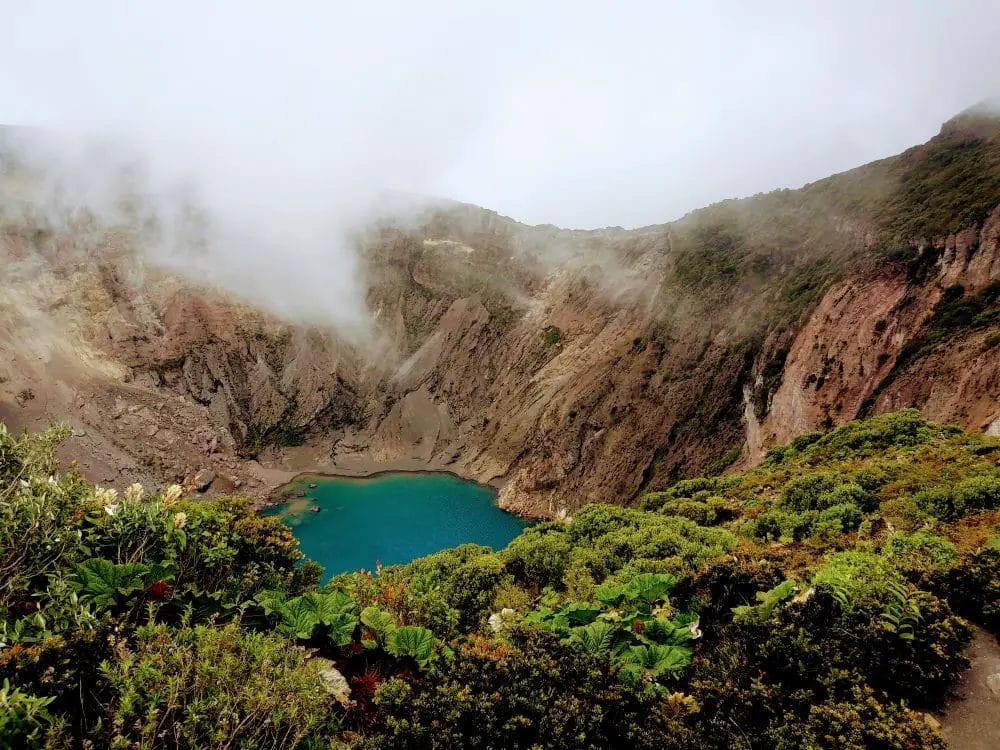 Safety
While no country can guarantee that nothing will go wrong during a visitor's stay, Aruba, Belize, and Costa Rica are generally considered very safe. However, tourists should stay alert at all times and avoid deserted areas at night.
Transportation
Public transportation is the main way to get around in Aruba. You can jump on the island's Arubus system that is reliable and affordable, with buses running every 15 minutes.
There are a variety of options for getting around in Belize and Costa Rica. They include rental cars, shuttles, public buses, and taxis.
Customs
You can stay in Aruba for up to 1 month without a visa. If you plan to stay longer, you can apply for a visa from DIMAS or at a Dutch embassy. Similarly, tourists are permitted a maximum of 30 days in Belize without a visa.
Costa Rica has a 90-day stay policy without a visa.
Conclusion
And there you have it — a comprehensive guide to three beautiful and unique countries that make great vacation material.
We recommend Aruba for those travelers who want to experience a tropical island with stunning blonde-sand beaches, incredible seafood meals, and an energetic nightlife. Meanwhile, Belize is an outstanding place to visit for those who enjoy snorkeling and sightseeing, while Costa Rica takes the cake in surfing, eco-tourism, and inland excursions.