5 Beaches with Beachfront Bars and Restaurants in Turks and Caicos
Indulge in the ultimate beachfront experience in Turks and Caicos as you discover a paradise where stunning shorelines and tantalizing cuisine intertwine. In today's travel tip, we dish on beaches with beachfront bars and restaurants in Turks and Caicos:
| Beach | Location | Notable Beachfront Establishments |
| --- | --- | --- |
| Grace Bay Beach | Providenciales | Infiniti Bar at Grace Bay Club, Stelle at Gansevoort, Hemingway's on the Beach, Somewhere Cafe |
| Bight Beach | Providenciales | Bugaloo's Conch Crawl, Pelican Bay Restaurant & Bar, Baci Ristorante, Danny Buoy's Sports Bar |
| Blue Haven Beach | Providenciales | Fire & Ice, Salt Bar & Grill, SALT Restaurant & Bar, The Market at Blue Haven |
| Turtle Cove Beach | Providenciales | Sharkbite Bar & Grill, Mango Reef, Tiki Hut, Magnolia Wine Bar & Restaurant |
| Long Bay Beach | Providenciales | Kalooki's Beach Restaurant, Noodle Bar & Kitchen, Shore Club Beach Bar, KiteProvo Beach Shack |
These beaches in Turks and Caicos offer a fantastic beachfront dining experience with a variety of bars and restaurants to choose from. Whether you're seeking elegant seaside dining, casual beach bars, or fresh seafood feasts, these beaches provide the perfect setting to indulge in delectable cuisine while enjoying the stunning coastal views.
1. Grace Bay Beach: Sipping Cocktails with Ocean Views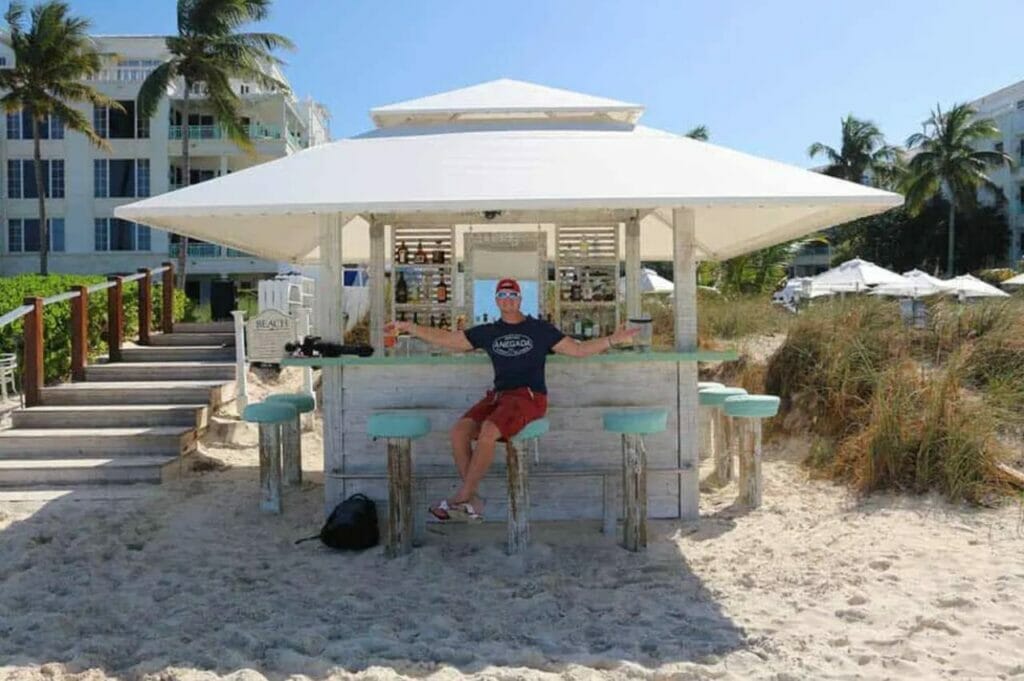 Nestled on the north coast of Providenciales, Grace Bay Beach is a quintessential Caribbean paradise that offers much more than just sun and sand. With its pristine turquoise waters and soft, powdery white sands stretching for miles, it's no wonder that Grace Bay Beach consistently ranks among the top beaches in the world. What sets this beach apart is its collection of beachfront bars and restaurants that allow visitors to indulge in delightful culinary experiences while enjoying breathtaking ocean views.
As you stroll along Grace Bay Beach, you'll encounter an array of charming beachfront establishments. From laid-back beach bars to elegant seaside restaurants, there's something to suit every taste and preference. Picture yourself lounging on a plush beach chair, toes in the sand, as you sip on a refreshing cocktail crafted by expert mixologists. Your face is gently caressed by the ocean wind, and the repetitive sound of the waves provides a relaxing atmosphere.
The beachside bars at Grace Bay Beach are guaranteed to quench your thirst while delivering a feast for the senses, whether you're looking for a tropical cocktail, a glass of excellent wine, or an ice-cold beer.
2. Bight Beach: Beachfront Dining and Tropical Drinks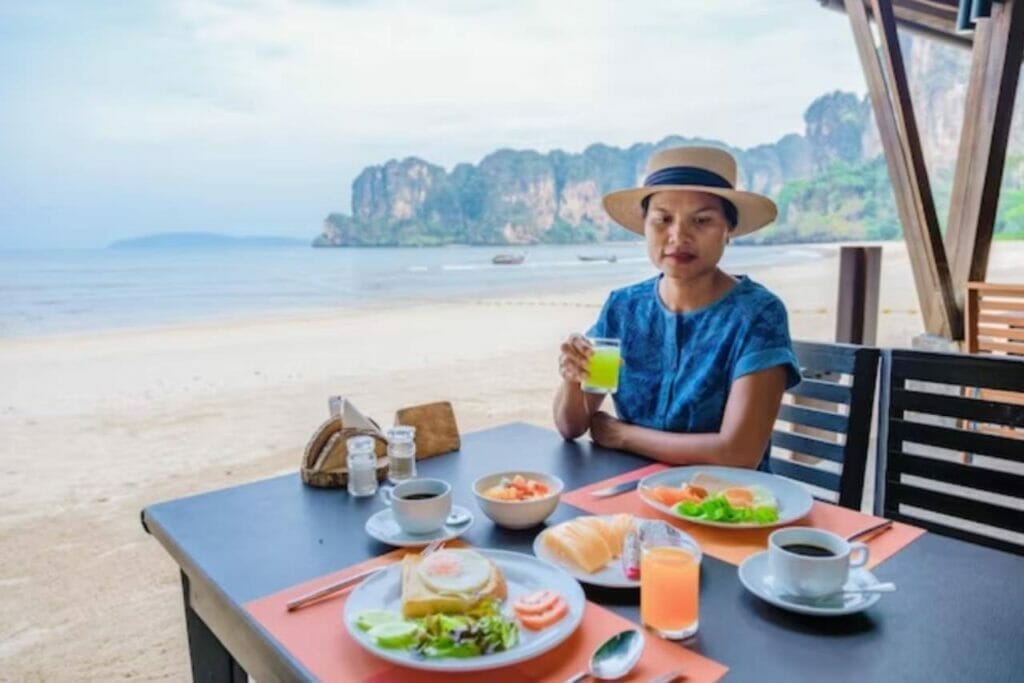 Just a short distance away from Grace Bay Beach lies the hidden gem of Bight Beach. This tranquil stretch of shoreline boasts a serene atmosphere and an enticing selection of beachfront dining options. Bight Beach offers a unique fusion of stunning natural beauty and delectable culinary experiences, making it an ideal spot for food enthusiasts and beach lovers alike.
If you take a leisurely stroll along the beach, you'll come across delightful outdoor eateries where you can savor Caribbean cuisine while taking in the expansive ocean views. Feast on fresh seafood delicacies prepared by talented local chefs, such as succulent grilled lobster or tender conch fritters. Pair your meal with a tropical drink infused with the vibrant flavors of local fruits like pineapple, mango, or passionfruit.
The ambiance gets even more enchanted when the sun starts to set since the sky is painted in a lovely pink and orange tint. Bight Beach truly offers an unforgettable dining experience that combines the pleasures of great food, stunning vistas, and a tranquil beach setting.
3. Blue Haven Beach: Gourmet Delights by the Sea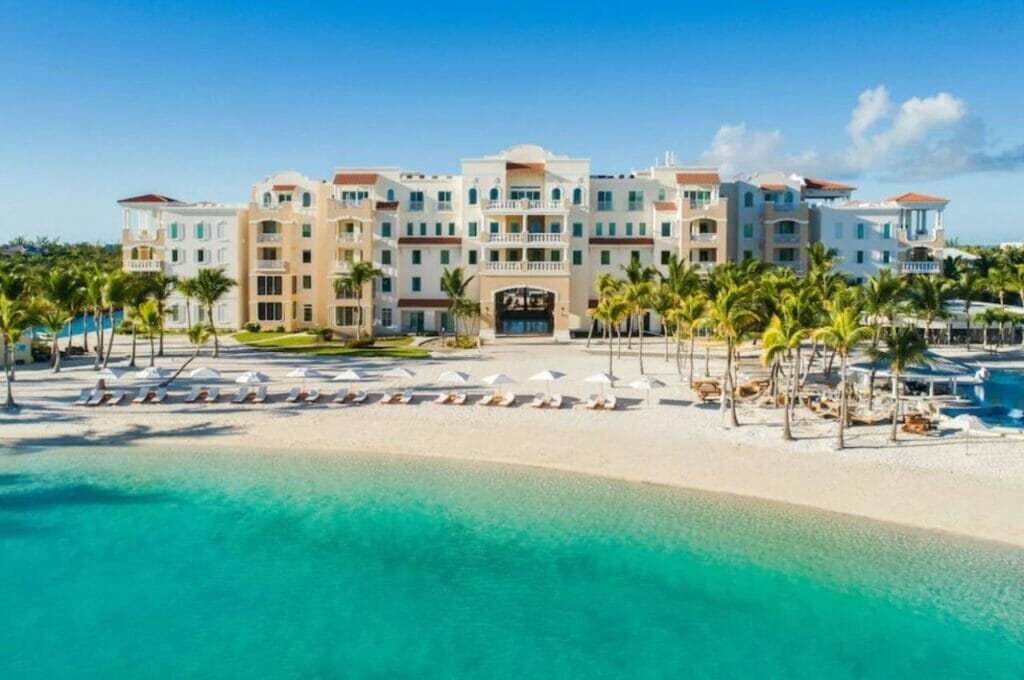 Situated on the northeastern coast of Providenciales, Blue Haven Beach is a hidden oasis renowned for its azure waters and secluded ambiance. Enjoy fine dining while soaking in the peace and quiet of this idyllic seaside retreat. Blue Haven Beach is home to a selection of upscale restaurants that cater to discerning palates and offer a refined dining experience amidst the breathtaking coastal scenery.
Step into one of the beachfront establishments at Blue Haven Beach and prepare to be tantalized by an exceptional menu crafted with meticulous attention to detail. From elegant seafood platters featuring succulent lobster and freshly caught fish to innovative fusion dishes blending Caribbean and international flavors, the culinary offerings at Blue Haven Beach are nothing short of extraordinary. You'll be enthralled as you enjoy each bite by the delectable combination of tastes, textures, and scents that flawlessly suit the gorgeous setting of blue seas and swaying palm trees.
4. Turtle Cove Beach: Seafood Feasts and Sunset Drinks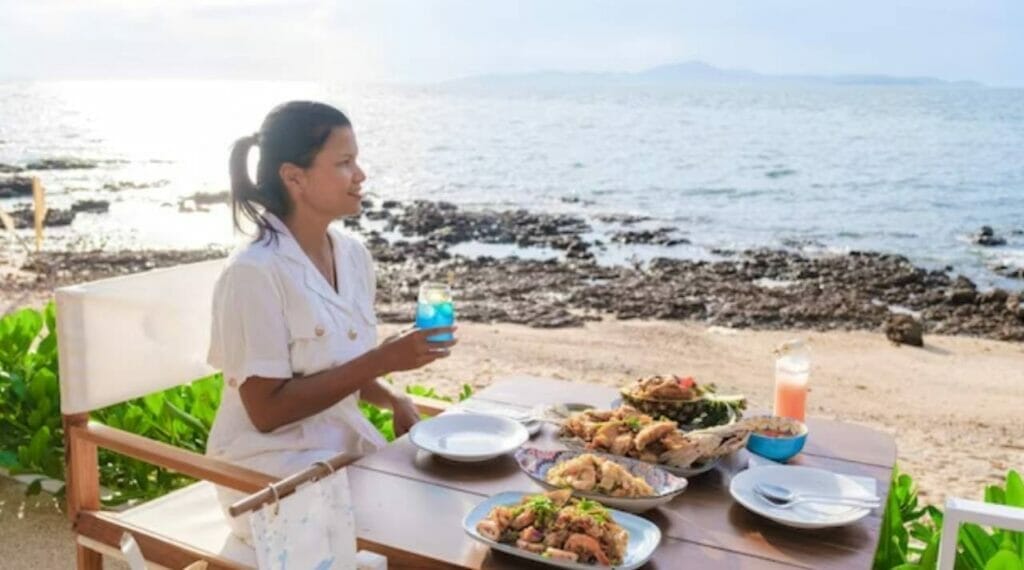 If you're seeking a vibrant beachfront scene with a lively atmosphere, Turtle Cove Beach is the place to be. Located on the northern coast of Providenciales, this picturesque stretch of sand is renowned for its array of waterfront restaurants and bars, offering visitors a delightful combination of seafood feasts and spectacular sunset drinks.
Turtle Cove Beach is a culinary hotspot where you can embark on a gastronomic adventure with a focus on freshly caught seafood. Enjoy meals like grilled mahi-mahi, crunchy conch fritters, or blackened grouper as you immerse yourself in the bright tastes of the Caribbean. The beachfront establishments here boast diverse menus, ranging from casual beachside grills to elegant seafood restaurants, ensuring that every palate is satisfied.
Grab a seat at one of the beachside bars as the day comes to a close to watch the breathtaking sunset as it transforms the sky into hues of gold, pink, and purple. Sip on a perfectly crafted cocktail or enjoy a chilled beer while taking in the breathtaking views. The combination of delicious cuisine, lively ambiance, and captivating sunsets makes Turtle Cove Beach a must-visit destination for those seeking a memorable beachfront dining experience.
5. Long Bay Beach: Casual Eateries and Refreshing Beverages
Long Bay Beach, which lies on Providenciales' southeast coast, is a favorite among locals and tourists looking for a more sedate beach experience because of its laid-back and natural ambience. Along with its pristine sands and crystal-clear waters, Long Bay Beach also presents a variety of casual beachfront eateries and refreshing beverage options that perfectly complement its relaxed vibe.
At Long Bay Beach, you can take your pick from a range of casual beachfront establishments where you can unwind and enjoy mouthwatering dishes in a casual and inviting setting. Indulge in freshly grilled burgers, flavorful wraps, or scrumptious seafood tacos while soaking up the sun and the tranquil beauty of the beach. Complement your meal with a cool, tropical drink or a refreshing local brew. You may enjoy delectable meals, drink on cool beverages, and make enduring memories in this appealing setting because of the relaxed ambiance and kind service.
4 Tips for Enjoying Beachfront Bars and Restaurants in Turks and Caicos
Make reservations: As beachfront dining spots can be popular, especially during peak seasons, it's a good idea to make reservations in advance to secure your preferred dining time.
Dress comfortably: The beachfront setting calls for casual attire, so dress comfortably and bring along a light cover-up or beachwear if needed.
Check for happy hour specials: A lot of beachside pubs and eateries offer happy hour specials, which may be an excellent chance to sample a variety of drinks and foods at a lower cost.
Respect the environment: Help preserve the natural beauty of the beaches by properly disposing of waste and being mindful of the fragile ecosystem.

FAQ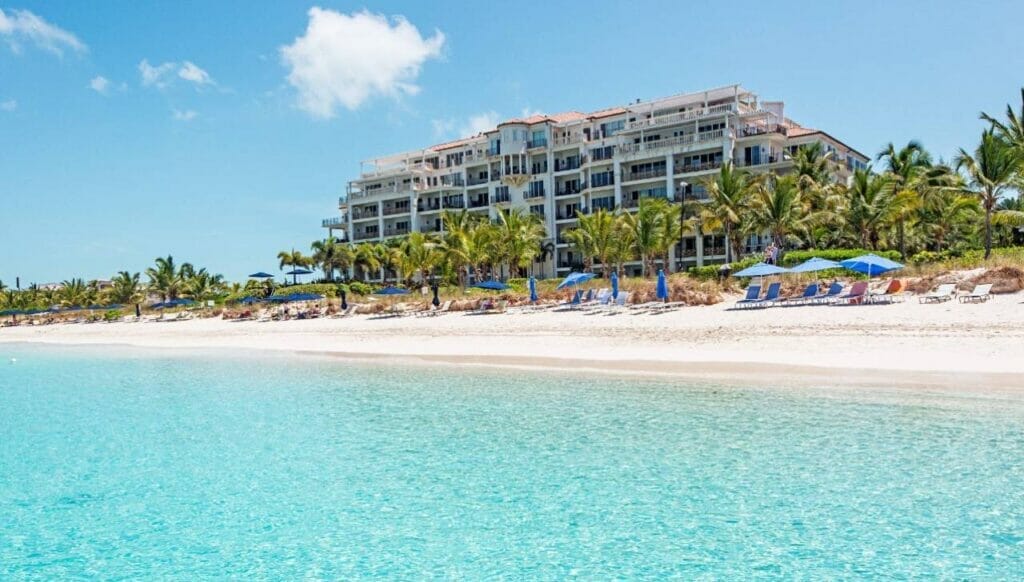 Does Turks and Caicos have nightlife?
While Turks and Caicos is not known for its vibrant nightlife compared to some other Caribbean destinations, it does offer a modest nightlife scene. There are bars, lounges, and restaurants that provide evening entertainment, live music, and occasional events. Grace Bay on Providenciales, in particular, has a few establishments where visitors can enjoy drinks, socialize, and experience a relaxed nightlife atmosphere. However, it's important to note that the focus of Turks and Caicos is primarily on its natural beauty and daytime activities.
What is the #1 beach in the world, Grace Bay in the Turks and Caicos?
Grace Bay Beach, located on the island of Providenciales in the Turks and Caicos, is often regarded as one of the top beaches in the world. It has received numerous accolades and awards, including being named the "World's Leading Beach" multiple times. Grace Bay Beach is celebrated for its pristine white sand, clear turquoise waters, and picturesque setting. Its beauty, along with the range of amenities and activities available, make it a highly sought-after destination for beach lovers.
What island is Beaches on in Turks and Caicos?
Beaches Turks and Caicos Resort is located on the island of Providenciales, commonly known as Provo, in Turks and Caicos. Providenciales is the most developed and popular island in the archipelago, offering a wide range of accommodations, dining options, and attractions. Beaches Turks and Caicos Resort, situated on the renowned Grace Bay Beach, provides an all-inclusive luxury experience for guests, showcasing the natural beauty of the island and providing a wide array of activities and amenities.