A Vegetarian and Vegan's Food Guide to Barbados
The vibrant island of Barbados isn't just a paradise for sun-seekers and beach lovers; it's also a haven for vegetarians and vegans seeking mouthwatering cuisine. This Caribbean gem is home to a growing number of restaurants that offer exciting plant-based menus, delivering a range of dishes that span from traditional Bajan delights to global fusion gastronomy.
The Rise of Plant-based Dining in Barbados
In recent years, Barbados has seen an exciting surge in vegetarian and vegan-friendly dining establishments.
Long gone are the days when plant-based eaters had to settle for lackluster salad options or side dishes. Instead, contemporary Barbadian chefs are elevating vegetarian and vegan cuisine, putting these dishes center stage and introducing unique flavors that cater to a broader demographic.
Traditional Caribbean Flavors, Reimagined
Green Lime Cafe
For an authentic taste of Caribbean cuisine, your first stop should be the Green Lime Cafe. Known for its locally-sourced ingredients and friendly atmosphere, this restaurant serves up traditional Caribbean dishes with a vegan twist.
Be sure not to miss their vegan version of the national dish, cou-cou, and flying fish, replaced here with tofu. Their rotis – a type of Indian bread – filled with curried chickpeas or lentils are a crowd favorite, as are the vegan smoothies and the incredible homemade desserts.
Irie Foods
Another must-visit is Irie Foods. This eatery offers a wide range of plant-based options. The Ital Stew, a Rastafarian dish packed with nutrient-rich vegetables, coconut milk, and aromatic spices, is a standout choice. The vegan macaroni pie, a Bajan staple, will make you forget all about its dairy-filled counterpart.
Global Flavors with a Barbadian Twist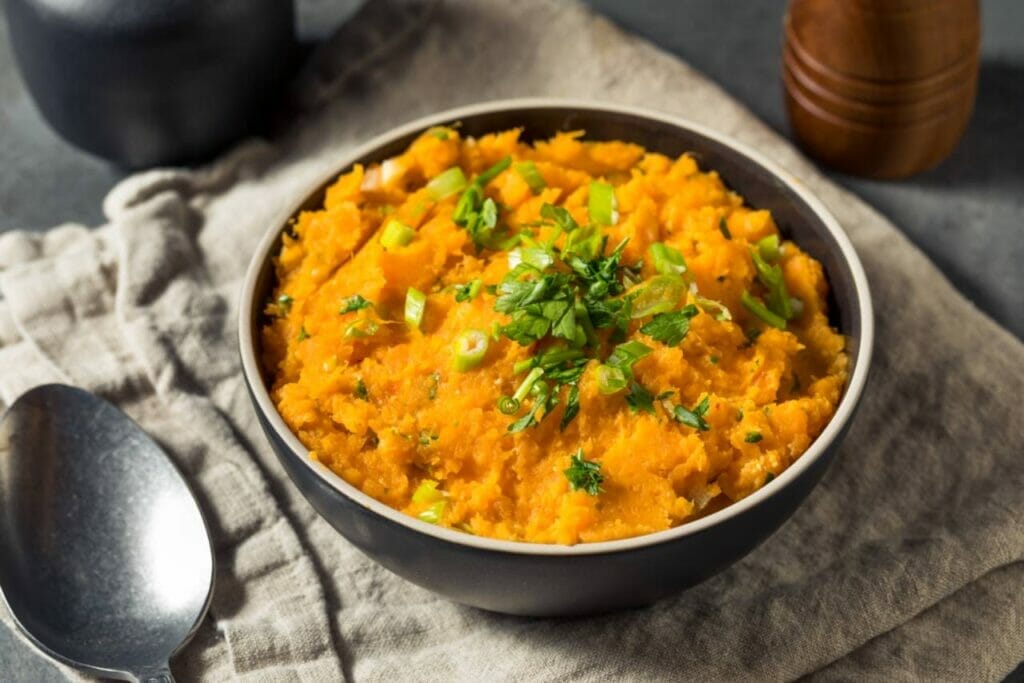 Nishi Restaurant
If you're craving Asian flavors, Nishi Restaurant is the place to go. This upscale dining venue is renowned for its fusion of Bajan and Asian cuisine, with a wide selection of vegetarian and vegan options on their menu.
Their vegan sushi rolls and Thai curry with local breadfruit are highly recommended, as is their vegan chocolate mousse that provides a perfect end to a sumptuous meal.
The Good Life Cafe
A culinary journey in Barbados wouldn't be complete without a visit to The Good Life Cafe. This restaurant brings a vegan twist to global cuisine, with dishes such as the Bajan Buddha Bowl, filled with local vegetables, quinoa, and a mouthwatering vegan dressing, and the Vegan Shepherd's Pie, made with lentils and topped with a creamy sweet potato mash.
Street Food and Local Markets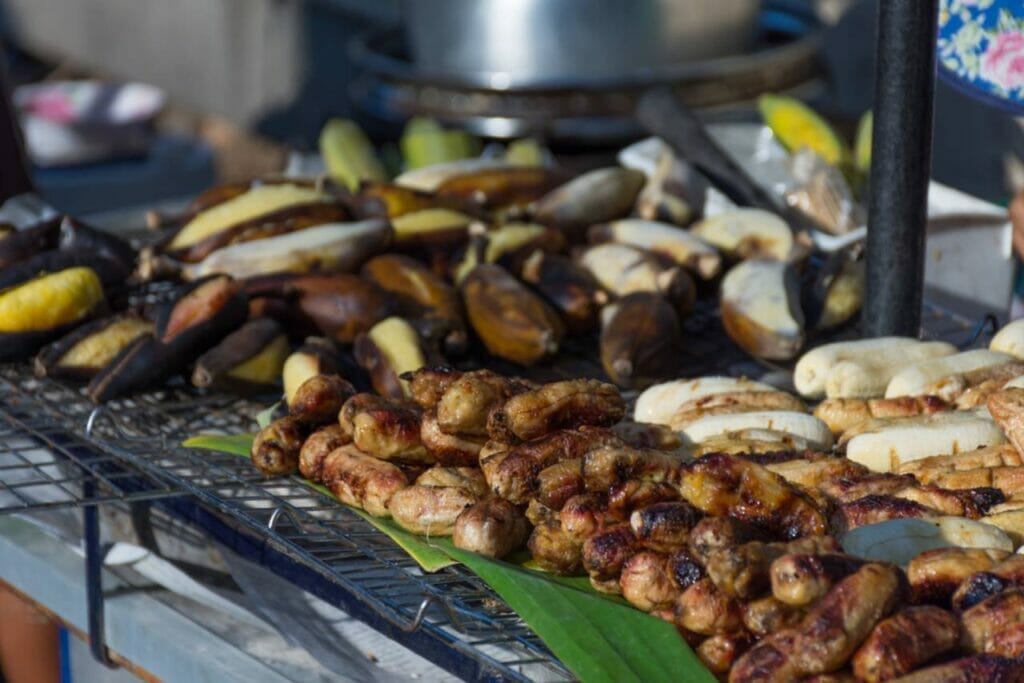 Beyond these restaurants, you can find vegetarian and vegan options in local markets and street food stalls. Brighton Farmers Market is a must-visit, offering a selection of local fruits, vegetables, and vegan treats. Also, don't miss the chance to try a traditional Bajan salt bread sandwich with a vegan filling from one of the many street food vendors.
Hidden Vegan Gems: Local Dining Experiences
Brown Sugar Restaurant
Tucked away in the heart of Aquatic Gap, Brown Sugar Restaurant is an excellent spot for Bajan cuisine with a vegan twist. A favourite among locals, this restaurant boasts a peaceful garden setting and a dedicated vegan menu.
Their Vegan Pepper Pot is a must-try: a hearty stew filled with okra, sweet potatoes, spinach, and yams, simmered in a rich, spicy sauce. This flavor-packed dish is a true delight for the palate, offering a mix of textures from the tender vegetables and a kick of heat from the Barbadian hot pepper sauce.
Roots & Fruits
Roots & Fruits, situated in the bustling Bridgetown, offers a more casual dining experience with an all-vegan menu. Known for their affordable and nutritious meals, this eatery has become a popular spot for both locals and tourists.
Don't leave without trying their Breadfruit Tacos. Locally grown breadfruit is transformed into a crisp taco shell, filled with spiced jackfruit 'meat', shredded lettuce, and topped with a tangy mango salsa. This dish is a perfect blend of sweet and savory, delivering a tropical flavor explosion that beautifully represents the island's cuisine.
Breakfast and Snack Options for Vegetarians and Vegans in Barbados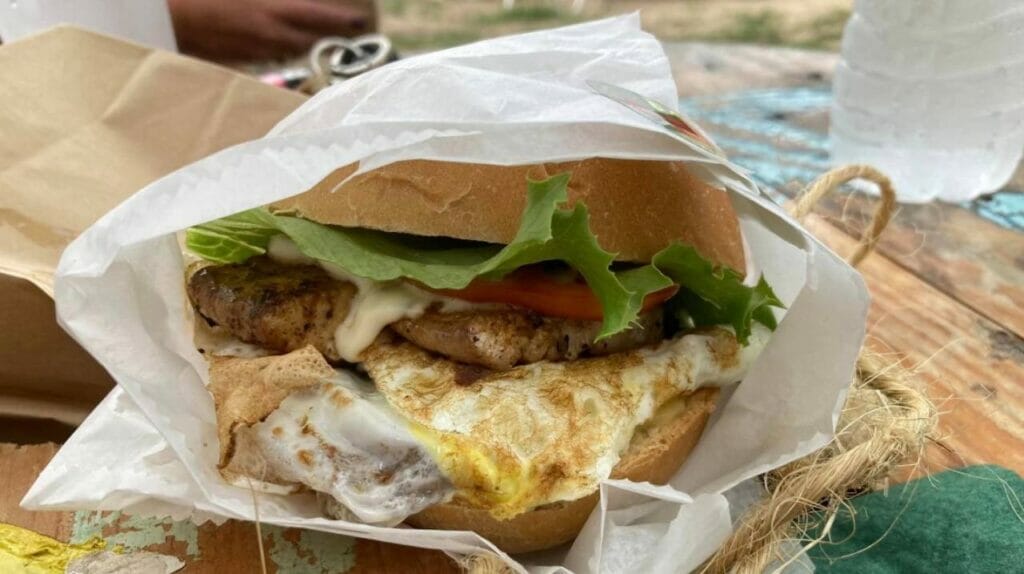 Enid's Restaurant
Start your day with a hearty breakfast at Enid's Restaurant in the capital city of Bridgetown. Open from 7 AM to 10 PM, Enid's offers a variety of vegetarian and vegan breakfast options, from fresh fruit plates to scrambled tofu with local herbs. The average cost of a breakfast meal here is around 20 BBD.
Cuz's Fish Shack
For an on-the-go snack, make a stop at Cuz's Fish Shack – don't let the name fool you! Although famous for their fish cutters, they offer an amazing vegan Bajan cutter, which substitutes the fish with a delicious blend of local vegetables and spices stuffed into a salt bread roll. It's an affordable snack option, costing just around 8 BBD.
Limegrove Lifestyle Centre
Limegrove Lifestyle Centre in Holetown is another great spot for vegan and vegetarian snacks. Their vegan bakery, open from 9 AM to 9 PM, has a wide variety of delicious pastries, muffins, and cookies. A pastry here would cost around 5 BBD, and you can pair it with a coffee for an additional 4 BBD.
Local Vegan-Friendly Drinks in Barbados
Barbados is as famous for its drinks as it is for its food. The island has a rich tradition of beverages, many of which are vegan-friendly.
Mount Gay Rum Distillery
Mount Gay Rum Distillery is a must-visit for lovers of spirits. Established in 1703, this is one of the oldest rum distilleries in the world. They offer tours and tastings where you can sample their world-renowned rum, which is vegan-friendly. A tour and tasting experience costs around 30 BBD and the distillery operates from 9:30 AM to 2:30 PM.
Juice Junction
For non-alcoholic options, head to the Juice Junction in Speightstown. They offer an array of fresh, locally-sourced fruit and vegetable juices, smoothies, and shakes. Their opening hours are 7 AM to 7 PM, and the average cost of a juice or smoothie is around 7 BBD.
Cocktail Kitchen
Cocktail Kitchen in St. Lawrence Gap offers a range of vegan-friendly cocktails featuring local fruits, herbs, and of course, Barbadian rum. Their Vegan Colada, a spin on the classic Pina Colada but made with coconut cream, is a must-try. They're open from 6 PM to 11 PM and the average cost of a cocktail is around 15 BBD.
Whether you're a vegan, vegetarian, or simply someone interested in trying plant-based meals and beverages, Barbados offers a wide array of delicious options that won't disappoint you. The island is steadily becoming a top destination for plant-based travelers, offering not just beautiful sights but also a culinary journey that celebrates local flavors in a compassionate, sustainable way.
Dietary Considerations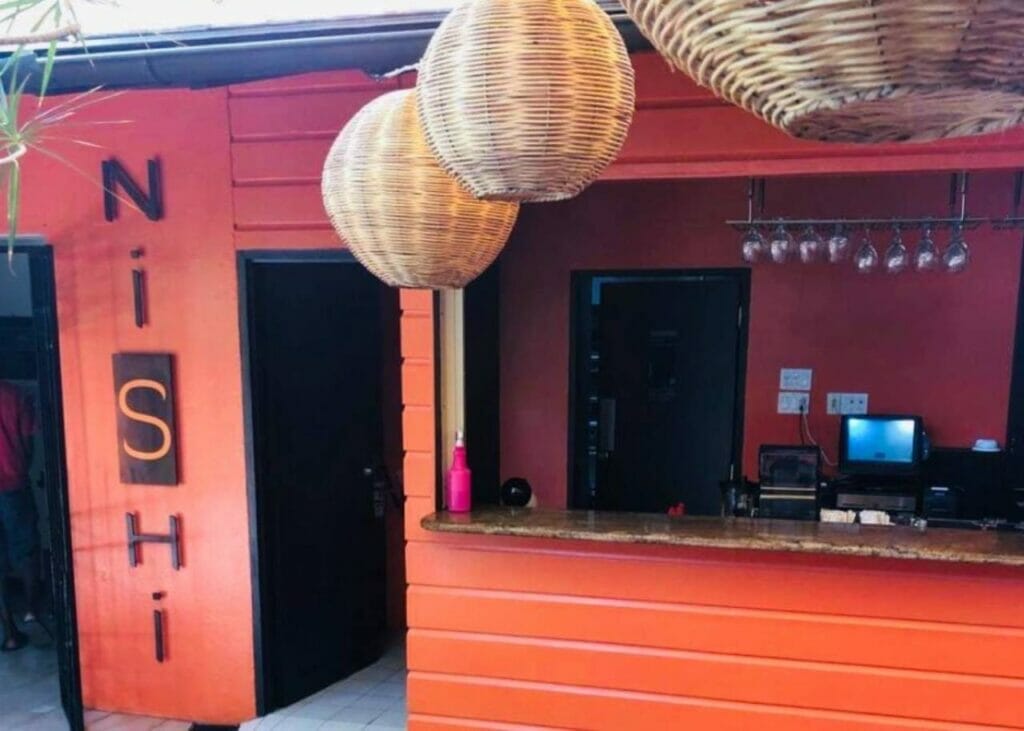 Many of the mentioned restaurants, including Nishi Restaurant and The Good Life Cafe, cater to other dietary restrictions as well. Gluten-free, nut-free, and soy-free options are usually available and clearly marked on their menus, ensuring that everyone can enjoy a delicious and worry-free meal.
Cultural Insights and Dining Etiquette
When dining in Barbados, expect a laid-back atmosphere and friendly service. Bajans are proud of their local produce and culinary heritage, so don't hesitate to ask your server for recommendations or information about the dishes.
Tipping is customary in Barbados, with 10-15% of the bill being the standard. However, it's always good to check if a service charge has been added to your bill, as this is common practice in many establishments.
Finally, if you're dining at a beachfront restaurant, enjoy the relaxed Bajan lifestyle and don't worry about dressing up – casual attire is perfectly acceptable!
FAQ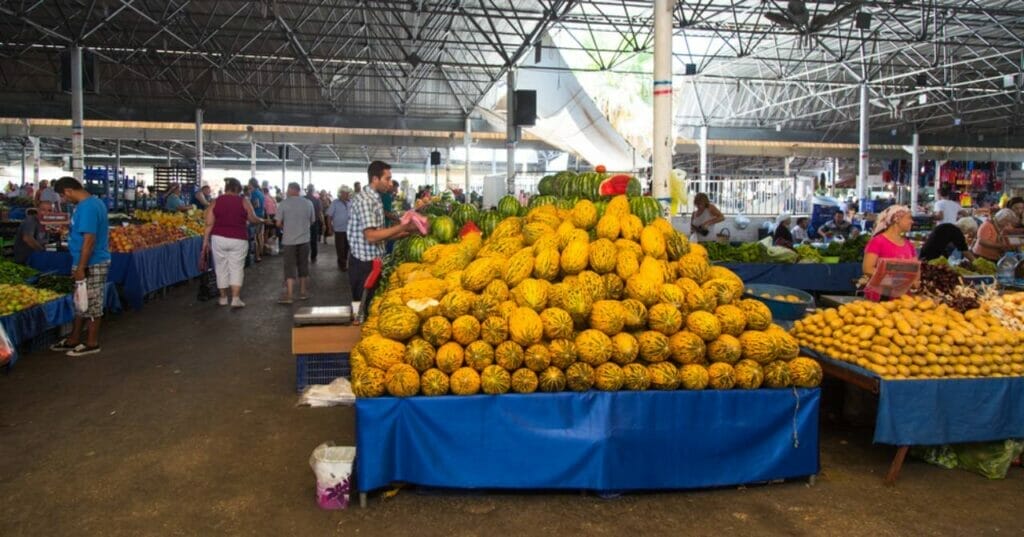 Is Barbados good for vegetarians?
Barbados is indeed a fantastic destination for vegetarians. The island's culinary scene has seen a significant rise in vegetarian-friendly dining establishments. From traditional Bajan cuisine to international dishes, there is an extensive range of delicious and creative vegetarian options available, making it easy for vegetarians to enjoy a diverse diet while visiting Barbados.
Is It Easy To Be Vegan In Barbados?
Being a vegan in Barbados is rather straightforward due to the increased availability of plant-based menus in restaurants and eateries. Various establishments cater specifically to vegans, offering a range of dishes from local Caribbean flavors to globally-inspired meals. Furthermore, local markets provide a bounty of fresh fruits, vegetables, and vegan treats, contributing to an accessible and enjoyable vegan lifestyle on the island.
Which Country Has The Best Vegetarian Food?
India is often hailed as having the best vegetarian food. A significant portion of the Indian population follows a vegetarian diet, leading to a rich and diverse culinary tradition that centers around plant-based ingredients. From aromatic curries and lentil soups to flavorful biryanis and stuffed breads, the variety and depth of flavors found in Indian vegetarian cuisine are unparalleled, making it a paradise for vegetarian food lovers.
Key Takeaways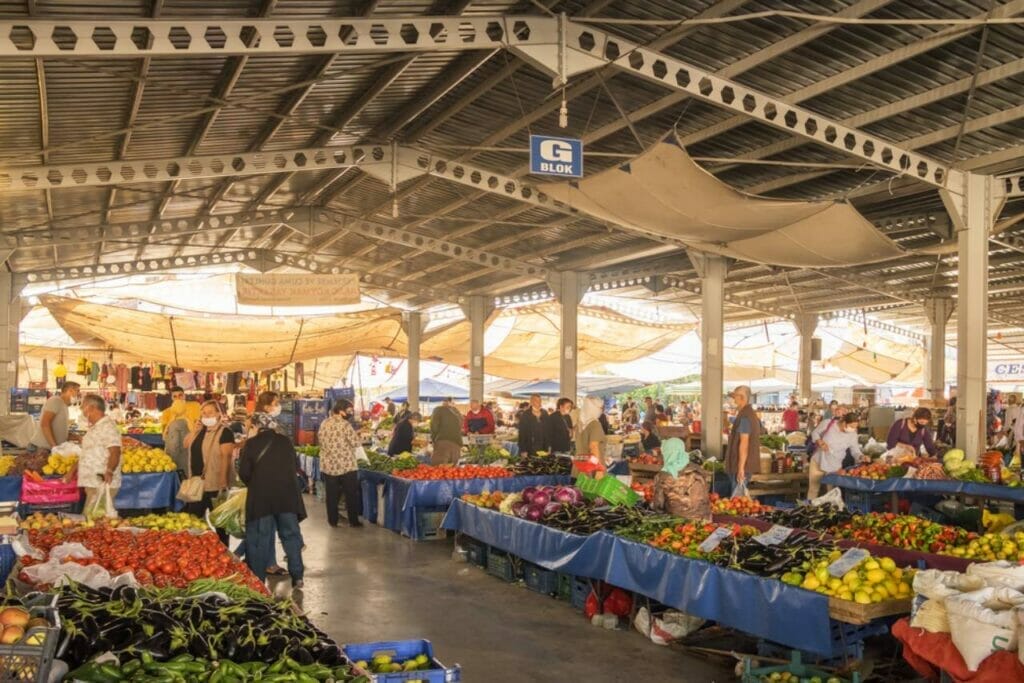 With its diverse range of dining options, Barbados is truly a paradise for vegetarian and vegan food lovers.
Whether you're sampling the local cuisine or exploring international dishes with a Bajan twist, you're sure to leave with a full stomach and a deeper appreciation for the island's culinary scene.
So why wait?
Start planning your foodie adventure in beautiful Barbados today!