Barbados Vacation Timing (Best & Worst Times)
Barbados, a tropical paradise in the Caribbean, offers a year-round haven for travelers. With its warm climate, stunning landscapes, and diverse seasons, the island presents enticing options for every visitor. In this guide to Barbados vacation timing, we take you through every consideration so you can make the best plan for you and your family.
From the vibrant peak season filled with water activities and bustling markets to the serene off-season with discounted rates and cultural immersion opportunities, Barbados has something for everyone. Embark on a journey of cultural discovery with the island's vibrant festival calendar.
Get ready to experience the allure of Barbados, where paradise awaits throughout the year.
Barbados Climate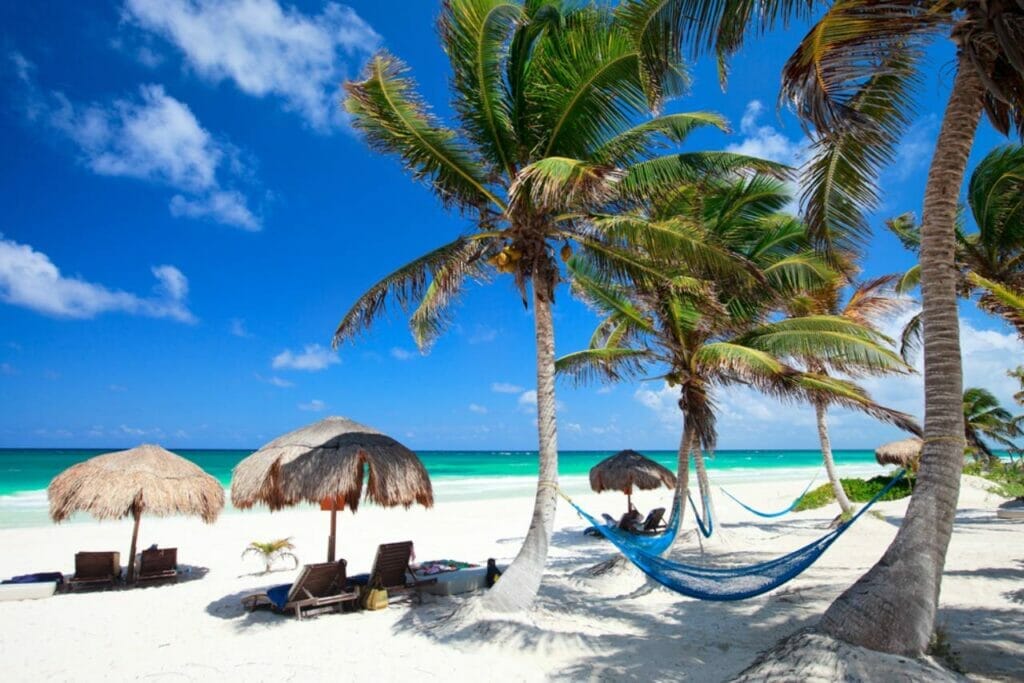 Barbados, a Caribbean island, benefits from a tropical monsoon climate, which means it has warm, sunny weather virtually all year long. Averaging between 75°F and 85°F (24°C to 30°C), the island's proximity to the equator means that temperatures stay fairly constant.
You can anticipate a tropical warmth that wonderfully matches Barbados' bright scenery, whether you're relaxing on the beach or exploring the island's lush interior.
However, just like any tropical destination, Barbados has distinct wet and dry seasons, each bringing its own unique charms:
The rainy season, which lasts from June to November, is distinguished by a lot of regular, if mostly brief, rainfall. These tend to be heavier in the island's interior, often giving way to beautiful rainbows – a fantastic sight for nature enthusiasts. This season also overlaps with the Atlantic hurricane season, although Barbados' easterly position in the Caribbean often spares it from direct hits.
The dry season, from December to May, generally sees less rainfall, creating perfect conditions for beach activities and exploration. This is the time of year when Barbados truly lives up to its billing as a tropical haven. It's a great time for any outdoor activities, from snorkeling among the coral reefs to hiking the picturesque trails.
What's more, with over 3,000 hours of annual sunshine, Barbados is a haven for sun seekers. You'll probably find lots of bright days whether you go in the dry or wet season. Just remember to protect your skin – the sun here can be stronger than you're used to, even on cloudier days.
Understanding the nuances of Barbados' climate is key when planning your visit.
You're sure to love all this tropical paradise has to offer, whether you opt for the rainy season's lush scenery or the dry season's magnificent weather.
Peak Season in Barbados
Barbados' peak tourist season traditionally spans from mid-December to mid-April, coinciding with the island's dry season. This period attracts tourists fleeing the chilly winters of the northern hemisphere, seeking refuge in the consistently warm and sunny Barbadian climate.
During this time, the island experiences a noticeable increase in activity.
Barbados' stunning beaches, from the tranquil Alleynes Bay to the surfer's paradise of Soup Bowl, are filled with sun-seekers relishing the golden sands and crystal-clear waters. The vibrant street markets, charming boutiques, and local artisanal stores also see a flurry of activity, offering an exciting shopping experience.
The culinary scene in Barbados truly comes to life during peak season.
Restaurants, from upscale dining establishments to local food stalls, are bustling, offering an opportunity to indulge in a myriad of dishes, from the national dish of Cou-cou and Flying Fish to mouthwatering sweet treats like coconut bread.
The nightlife, too, pulsates with energy, from lively beachfront bars and pubs in St. Lawrence Gap to glamorous cocktail lounges in Holetown. Music fills the air, with the rhythms of calypso, reggae, and soca encouraging locals and tourists alike to dance the night away.
Visiting Barbados during peak season also means participating in numerous water-based activities. It's a water enthusiast's paradise with ideal swimming, snorkeling, surfing, and sailing conditions.
It's crucial to remember that with increasing popularity comes an increase in cost. Accommodations, from luxury resorts to charming B&Bs, and airfare rates tend to peak due to the high demand. Availability may also be an issue if not booked well in advance.
The peak season offers a bustling, lively experience, immersing visitors in the vibrant culture of Barbados. If you enjoy energetic surroundings and the buzz of fellow travelers, this period offers a unique, unforgettable Caribbean adventure.
Barbados Off-Season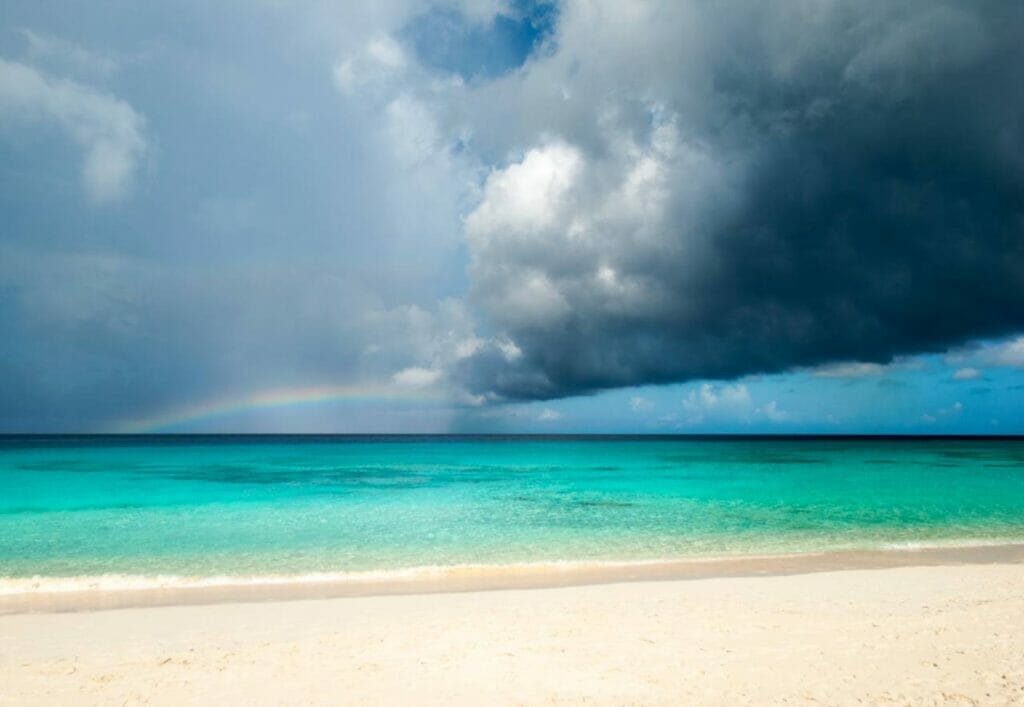 Barbados' off-season runs from June to November, which also happens to be the island's rainy season.
During these months, the island experiences more rainfall, with brief but intense showers typically passing through quickly and often followed by bright, sunny skies. While the possibility of encountering some rainy days exists, this shouldn't deter potential visitors.
Traveling to Barbados during the off-season offers several significant advantages. Perhaps the most noticeable is the reduced number of tourists. The beaches, typically bustling during the peak season, adopt a more serene atmosphere. The pace of life slows down, and a relaxed vibe permeates the island, perfect for travelers looking for a tranquil escape.
Discounted rates on accommodation and airfare are another enticing benefit of off-season travel. With lower demand, hotels often offer significant deals or package specials, and airlines may provide more affordable flight options. This makes Barbados a compelling choice for budget-conscious travelers or those seeking a luxury experience at a fraction of the peak season cost.
Additionally, the off-season offers a chance to fully immerse in island culture. You'll have more opportunity to mingle with the welcoming Bajan residents and learn more about their culture and way of life if there are less visitors present.
However, travelers should be aware of a few potential drawbacks. Some businesses, particularly those catering mainly to tourists, may have reduced hours or close during these months. It's also important to keep in mind that this time frame coincides with the Atlantic hurricane season. While Barbados is seldom directly hit by hurricanes, it can experience related weather disturbances.
Ultimately, traveling to Barbados during the off-season can offer a unique, enriching experience, particularly appealing to those looking for tranquility, affordability, and a deeper cultural immersion.
Festivals and Events
Barbados' extensive calendar of celebrations and events, which provide a singular window into the island's culture, tradition, and way of life, is one of the island nation's most distinctive features.
Undeniably, the pinnacle of Barbados' festival season is the Crop Over Festival.
A tradition that traces its roots back to the late 18th century, Crop Over marks the end of the sugarcane harvest. Starting in June and ending with the Grand Kadooment Day in August, the festival transforms the island into a spectacle of music, dance, and colorful pageantry.
Calypso tents, craft markets, and culinary street fairs are just a few of the attractions during this vibrant celebration.
The grand finale, Kadooment Day, sees locals and visitors alike parading the streets in elaborate costumes, dancing to the infectious rhythms of calypso and soca music.
Another major event on the Barbadian calendar is the Barbados Food and Rum Festival, held in October.
This four-day gourmet festival features the wonderful food and top-notch rum of the island by bringing together national and international chefs. From cooking demonstrations to beachfront barbecues and rum tastings, this festival is a foodie's dream come true.
But the cultural immersion doesn't stop at these major events.
Barbados' event calendar is packed with smaller festivals and gatherings that reflect the island's diverse cultural influences. The National Independence Festival of Creative Arts (NIFCA) in November celebrates local arts and culture in all forms – from culinary arts to visual arts, music, dance, and drama.
Similarly, the Holetown Festival in February offers a week-long commemoration of the island's history, with parades, concerts, and exhibitions.
By timing your visit to coincide with one of these festivals, you can turn your Barbados vacation into a journey of cultural discovery. You may explore this lively island nation's heart and soul in greater detail through this immersive experience, making lifelong memories.
Practical Tips for Traveling to Barbados
When planning your vacation to Barbados, it's crucial to consider the climate to pack appropriately:
For the dry season, sun protection items like hats, sunglasses, and sunscreen are must-haves.
During the wet season, consider packing a lightweight rain jacket or umbrella. Remember, even during the wet season, Barbados is still generally warm, so lightweight clothing is advised year-round.
Timing your bookings can also impact your vacation experience.
For travel during peak season, it's advisable to book accommodations and flights well in advance to secure the best deals and availability. As it can cover trip disruptions brought on by weather, travel insurance is another option to think about, especially if you're traveling off-peak.
FAQ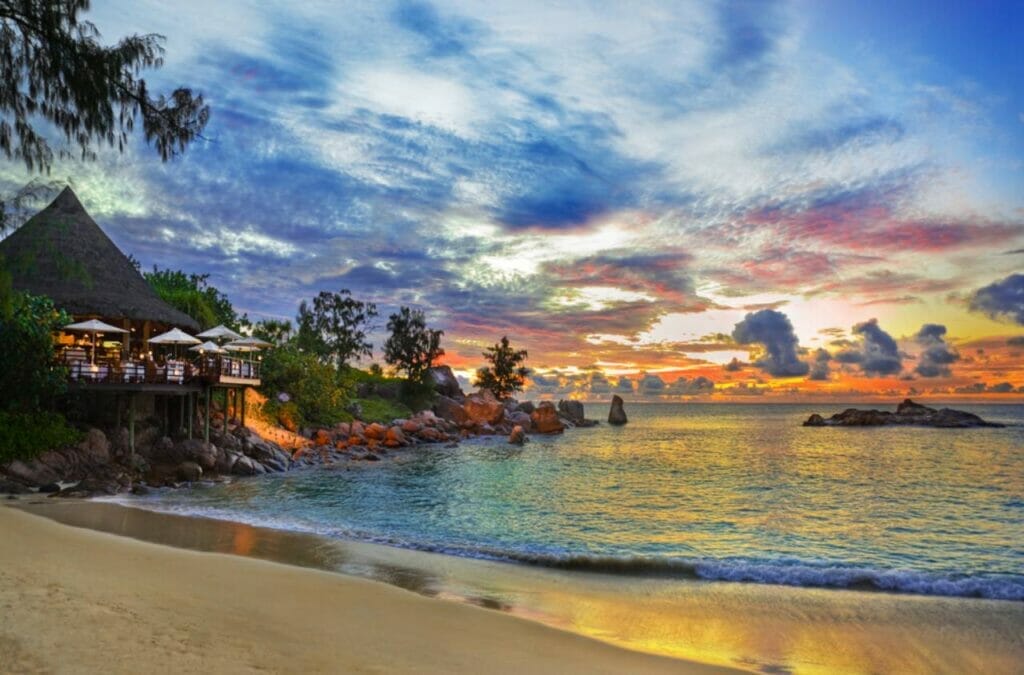 How Long Should I Vacation In Barbados?
A recommended duration for a vacation in Barbados is around 7-10 days. This allows sufficient time to explore the island's stunning beaches, indulge in its vibrant culture, and experience its diverse attractions, including historic sites, botanical gardens, and water sports. Longer stays can offer a more immersive experience of the island's rich heritage and natural beauty.
What Is The Holiday Season In Barbados?
The holiday season in Barbados typically extends from mid-December to early January. This period coincides with Christmas, New Year's Eve, and the island's vibrant Carnival celebrations known as "Crop Over." It is a festive time when visitors can enjoy lively parades, music festivals, and a vibrant atmosphere throughout the island.
What Is The Cheapest Month To Visit Barbados?
The most affordable month to visit Barbados is usually during the off-peak season in September. This period falls outside the peak tourist months and the hurricane season, offering a combination of lower prices and favorable weather conditions. It's important to note that costs might change, so for the best offers, it's advised to research pricing and make reservations in advance.
Is It OK To Go To Barbados In August?
August is a viable time to visit Barbados, although it falls within the hurricane season. Although there is a small chance of a direct strike, tropical storms or hurricanes might still occur. However, Barbados has a robust infrastructure and well-prepared authorities to handle such situations. Travelers should monitor weather updates and consider travel insurance to mitigate any potential risks.
Is Barbados Closed During The Winter?
No, Barbados remains open and accessible during the winter months. In fact, because it provides a refuge from chilly regions, winter is a popular season to travel to the island. The pleasant winter weather in Barbados, with average temperatures ranging from the mid-70s to low 80s Fahrenheit, attracts tourists seeking warm and sunny beach vacations. Various events and festivals also take place during this time, adding to the island's allure.