7 Unique Souvenirs to Bring Home from Barbados
When it comes to Barbados souvenirs, there's no shortage of unique and enticing options that capture the essence of this Caribbean gem. From the smooth and storied Mount Gay Rum, the oldest rum distillery in the world, to the fiery Barbadian hot sauce that adds a kick to any dish, you can bring home a taste of the island's vibrant flavors.
For a touch of luxury, indulge in the extraordinary softness of Sea Island Cotton, or adorn yourself with handcrafted jewelry and artwork that showcase the creativity of local artisans.
And don't forget the distinctive pottery made from Barbados' red clay or the wool products derived from the island's indigenous Blackbelly sheep. 
Whichever memento you choose, it's a piece of Barbadian culture and heritage to cherish long after your trip.
1. Mount Gay Rum
Say cheers to a trip well spent with a bottle of Mount Gay Rum. As the oldest running rum distillery in the world—dating back to 1703—Mount Gay embodies the spirit of Barbados, both literally and metaphorically.
What sets it apart?
Its signature smoothness, achieved through a unique distillation process and aged in charred white oak barrels. Picture yourself recounting your Barbados tales to friends back home, all while savoring the complex notes of this fine rum. It's more than a drink—it's a story in a bottle.
2. Barbadian Hot Sauce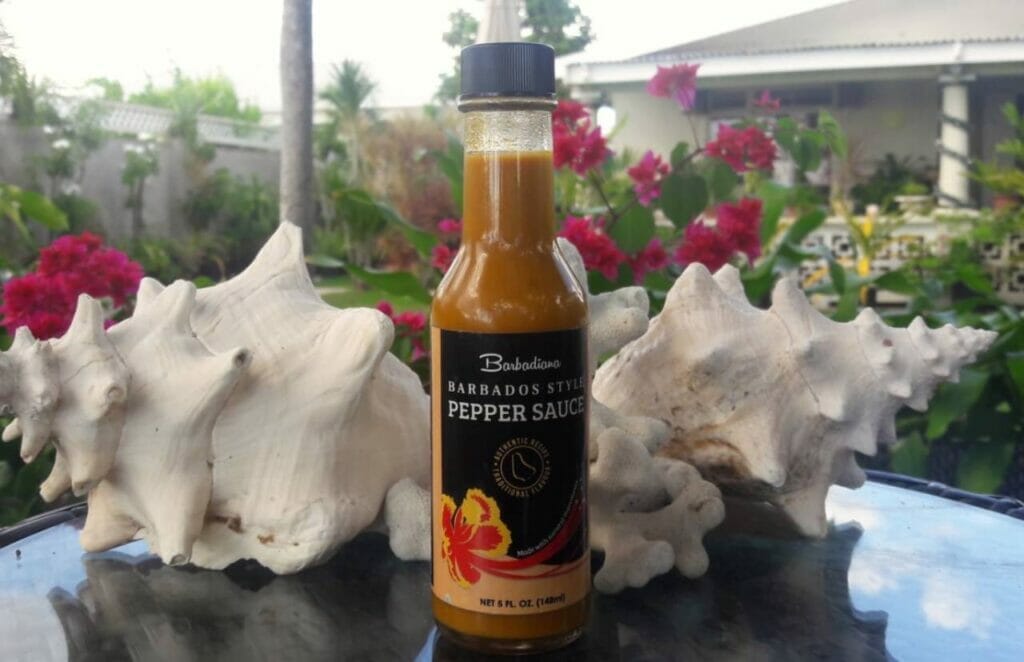 No souvenir list would be complete without a taste of Barbadian heat. This isn't your average spicy sauce, people. Barbadian hot sauce—or "pepper sauce," as the locals call it—boasts a unique blend of Scotch Bonnet peppers, mustard, and other spices. Every local has their favorite brand, but why not take home a few to run your own taste test? It's the perfect way to keep the Barbados warmth with you, even in the middle of a snowy winter.
3. Sea Island Cotton
Known for its extraordinary quality and softness, Sea Island Cotton is the cashmere of the cotton world. This isn't just a shirt—it's an experience. Try it on and you'll feel like you're back on the sunny beaches of Barbados. Sea Island Cotton products range from clothing to linens, providing an array of options for anyone looking to take home a touch of Barbadian luxury.
4. Handcrafted Pottery
Pottery is an age-old craft in Barbados, and the island's red clay is ideal for creating unique pieces. From Chalky Mount to Earthworks Pottery, you can find a variety of styles, each with its own distinctive character. Imagine serving coffee in mugs that remind you of the vibrant colors and laid-back vibes of the island. Plus, buying a piece of pottery directly supports local artisans—an extra souvenir bonus!
5. Blackbelly Sheep Wool Products
If you're looking for a truly unique souvenir, consider a product made from the wool of the Blackbelly sheep, a breed native to Barbados. Whether it's a warm, cozy throw or a chic handcrafted bag, these souvenirs are sure to stand out. Not only will you have a conversation starter, but you'll also have a piece of the island's heritage to cherish and keep you warm.
Remember that the finest souvenirs are those that capture the essence and charm of their origin. And in Barbados, you'll find plenty of options that do just that.
6. Local Art and Jewelry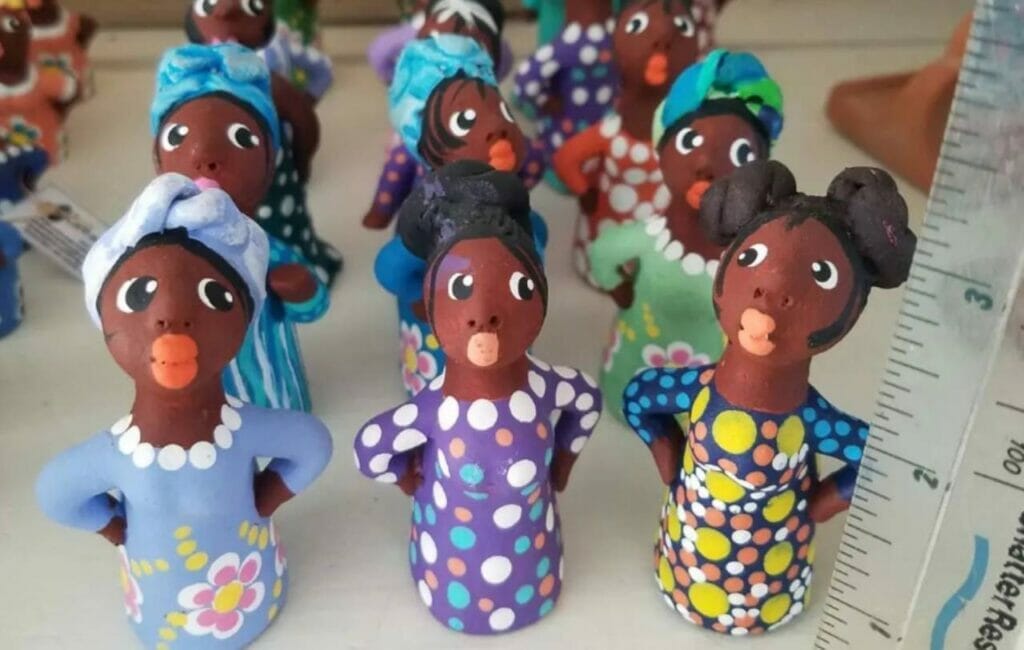 In Barbados, local artists and jewelers blend traditional techniques with contemporary designs, creating one-of-a-kind pieces that can serve as a lasting reminder of your trip. Here are a few examples:
Chattel House Designs: This local jewelry store offers handcrafted pieces inspired by the colors and shapes of the island. Each piece tells a story, making it more than just an accessory.
ArtSplash Centre: Here, you can find paintings and sculptures from a variety of local artists. Each piece encapsulates a unique aspect of Bajan culture and scenery.
Earth & Fire Workshop: This pottery studio also features beautiful ceramic jewelry. Their pieces often incorporate Barbados' national symbols, like the Flying Fish or the Caesalpinia flower.
7. Bajan Spices and Local Treats
Barbados is known for its flavorful cuisine, and much of that flavor comes from the island's unique spices and local treats. Take home some of these culinary delights:
Bajan Seasoning: An all-purpose mix of scotch bonnet peppers, thyme, marjoram, and other spices, perfect for giving your home-cooked meals a Bajan twist.
Tamarind Balls: These sweet and tangy treats are a local favorite and make for a unique, tasty souvenir.
Cutter's Rum Punch: A premixed cocktail in a bottle, flavored with local rum and native spices. It's the perfect way to recreate the island's party atmosphere at home.
Remember, bringing home a piece of local culture not only extends your travel experience but also supports the local economy and artisans.
Barbados Souvenirs FAQ
What Can I Bring Back From Barbados?
Numerous unique and delightful items can serve as mementos from Barbados. The variety includes Mount Gay Rum, a testament to the country's long history of rum production, distinctive Barbadian hot sauce, Sea Island Cotton products renowned for their quality, and handcrafted pottery made from the local red clay. Also, products made from the wool of the indigenous Blackbelly sheep are popular.
What Products Is Barbados Known For?
Barbados is renowned for several products that reflect its culture and natural resources. Prominent among these are its world-famous Mount Gay Rum, Barbadian hot sauce, Sea Island Cotton, and pottery crafted from local clay. The country is also known for its Blackbelly sheep wool products, which are unique to this Caribbean nation.
What Are The Indigenous Things Of Barbados?
Indigenous to Barbados are the Blackbelly sheep, known for their resilience and distinctive wool, and the Sea Island Cotton, noted for its high-quality fibers. In addition, local artisans use the island's red clay to create distinct pottery pieces. On the culinary side, Bajan seasoning and tamarind balls represent indigenous flavors, while Mount Gay Rum embodies the long-standing rum-making tradition of the island.