How to Plan a Solo Trip to Barbados [11-Step Plan]
Embarking on a solo travel adventure in Barbados offers stunning beaches, vibrant culture, and warm-hearted locals. Prioritize safety, respect customs, utilize reliable transportation, and choose solo-friendly accommodations.
Engage in activities, embrace local customs, and consider community engagement. With careful planning, your Barbados solo travel experience will be unforgettable, blending adventure, relaxation, and cultural immersion.
Step 1 – Your Safety
Embarking on a Barbados solo travel adventure can be a thrilling and liberating experience. As an idyllic Caribbean island nation, Barbados boasts beautiful beaches, captivating culture, and friendly locals, making it an ideal destination for solo explorers. However, it's essential to start your journey with safety in mind.
While Barbados is generally a safe destination, common sense is your best friend. Remember to always respect local customs and regulations. A friendly Bajan smile will take you a long way, but so will an understanding of cultural norms.
Public transportation is readily available in Barbados, but it's recommended to stay aware of your surroundings, especially during late-night trips. Taxis, buses, and the mini-vans known as ZR vans are reliable forms of transportation that are often less expensive than renting a car. However, ensure the taxi is licensed, and negotiate the fare before starting your journey.
One memorable anecdote involved a fellow traveler who had a habit of forgetting his sunblock. His Barbados solo travel turned into a crash course in sun safety after getting a fierce sunburn on the first day. So, don't underestimate the Caribbean sun, and use appropriate sun protection measures!
Step 2 – Solo-Friendly Accommodation
When it comes to choosing where to stay, Barbados offers a plethora of options suitable for any budget. The island brims with boutique hotels, vacation rentals, guest houses, and luxury resorts, making it a playground for solo travelers.
One standout accommodation option is the 'Sugar Cane Club Hotel & Spa'. Nestled amidst lush tropical greenery in the tranquil district of Maynards, this hotel offers a mix of intimacy, comfort, and a range of amenities to keep you entertained during your stay. Solo travelers have particularly appreciated the in-house spa treatments and guided nature walks.
For budget-conscious travelers, the 'Charming Old World Apartment' in Bridgetown comes highly recommended. This cozy Airbnb rental embodies Bajan charm in every corner, and its host, Carol, is renowned for her hospitality and insightful local recommendations.
Step 3 – Activities
Part of the charm of Barbados solo travel is the sheer variety of activities available to you. Nature lovers can explore the enchanting Harrison's Cave or hike through the Flower Forest, where vibrant blooms and tropical plants make every step a visual treat.
A visit to Barbados wouldn't be complete without indulging in water sports. Whether it's surfing at Soup Bowl, diving amongst the shipwrecks of Carlisle Bay, or stand-up paddleboarding on the tranquil west coast, there's an aquatic adventure waiting for every solo traveler.
Culture enthusiasts should pay a visit to the UNESCO World Heritage site, Historic Bridgetown and its Garrison. The area teems with historical buildings and sites that narrate the rich and colorful history of Barbados.
Step 4 – Dining Options
No Barbados solo travel itinerary would be complete without delving into the island's culinary delights. Barbadian cuisine is a delectable blend of African, Indian, Irish, Creole, and British influences, presenting a tantalizing array of dishes to sample.
A personal favorite is 'Oistins Fish Fry', a bustling food market that comes alive every Friday night. Feast on freshly grilled marlin or swordfish, accompanied by traditional side dishes like macaroni pie and pickled cucumber. Dining here is also a fantastic opportunity to interact with locals and fellow travelers.
For an upscale dining experience, head to 'The Cliff'. This cliff-side restaurant offers exquisite dishes and breathtaking views of the Caribbean Sea. Its seared tuna is simply to die for!
Step 5 – Nightlife
After a day of sightseeing and sun-soaking, the Bajan nightlife awaits. St. Lawrence Gap, affectionately known as 'The Gap,' is the island's hotspot for nightlife. This lively road is lined with various bars and clubs, each offering a unique vibe. From the relaxed beach bars to pulsating nightclubs, there's a place for every mood.
'De Old Jamm Inn' is a popular choice among solo travelers. This casual bar and club offers live music, friendly staff, and a lively crowd. It's the perfect place to let your hair down and dance to Bajan rhythms!
For a different kind of nighttime experience, consider going on a moonlit turtle watching tour. Witnessing these majestic creatures nesting on the beach under the starlit sky is a truly magical experience that adds a touch of nature's magic to your Barbados solo travel adventure.
Step 6 – Local Customs and Etiquette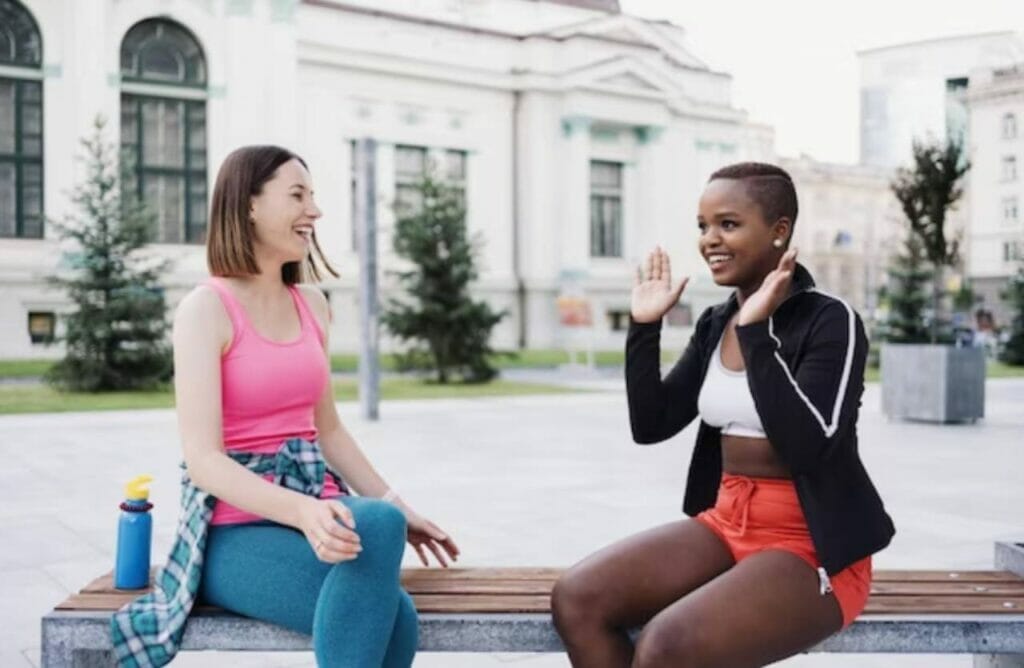 Dress Code: While beachwear is appropriate for the shores, Bajans appreciate modesty in public spaces and religious sites. Pack some light, airy clothes that cover shoulders and knees for those moments.
Tipping: In most restaurants, a 10-15% service charge is added to your bill. However, if the service was exceptional, it's customary to leave an additional tip.
Friendliness: Bajans are known for their friendliness. A simple "Good morning" or "Good afternoon" to locals can go a long way in starting a conversation.
Step 7 – Community Engagement Opportunities
Volunteering: There are numerous opportunities to volunteer in Barbados. Whether it's helping at a local animal shelter, participating in beach clean-ups, or contributing to community development projects, your time can make a positive impact.
Local Crafts: Supporting local artisans by buying their handmade crafts can make a huge difference. The Pelican Village Craft Centre is a great place to start.
Step 8 – Practical Information
Best Time to Visit: December to April is the peak tourist season in Barbados. However, for budget travelers, the off-peak season (June to November) offers cheaper accommodation and fewer crowds.
Currency: The official currency is the Barbadian Dollar, but US dollars are widely accepted.
Language: English is the official language of Barbados, with a charming Bajan dialect spoken by locals.
Step 9 – Local Experiences Unique to Barbados
Immerse yourself in the culture of Barbados through local experiences. Attending a cricket match, whether it's at the renowned Kensington Oval or a village ground, allows you to feel the infectious energy and passion surrounding the sport. Join the vibrant 'Crop Over' festival, a historic celebration of music and dance marking the end of the sugarcane harvest.
Explore the island's agricultural heritage with a visit to a local rum distillery, like Mount Gay, where you can learn about rum-making and enjoy tastings. Don't miss the chance to visit local markets like the Cheapside Market in Bridgetown to get a glimpse of everyday Bajan life and sample local delicacies. These experiences will enrich your Barbados solo travel journey, providing lasting memories and a deeper understanding of the local culture.
Step 10 – Shopping in Barbados
Barbados offers an enticing shopping experience, particularly for visitors seeking unique souvenirs or looking to indulge in retail therapy. With a focus on highlighting popular markets and local crafts, shoppers can immerse themselves in the vibrant island culture while discovering hidden treasures.
From the bustling stalls of Bridgetown's Pelican Craft Centre to the colorful stalls of Oistins Fish Market, visitors can explore an array of handmade jewelry, woven baskets, vibrant textiles, and local artwork. These markets not only provide an opportunity to support local artisans but also offer a chance to bring home one-of-a-kind mementos that embody the spirit and charm of Barbados.
Step 11 – Tips for Sustainable Bajan Travel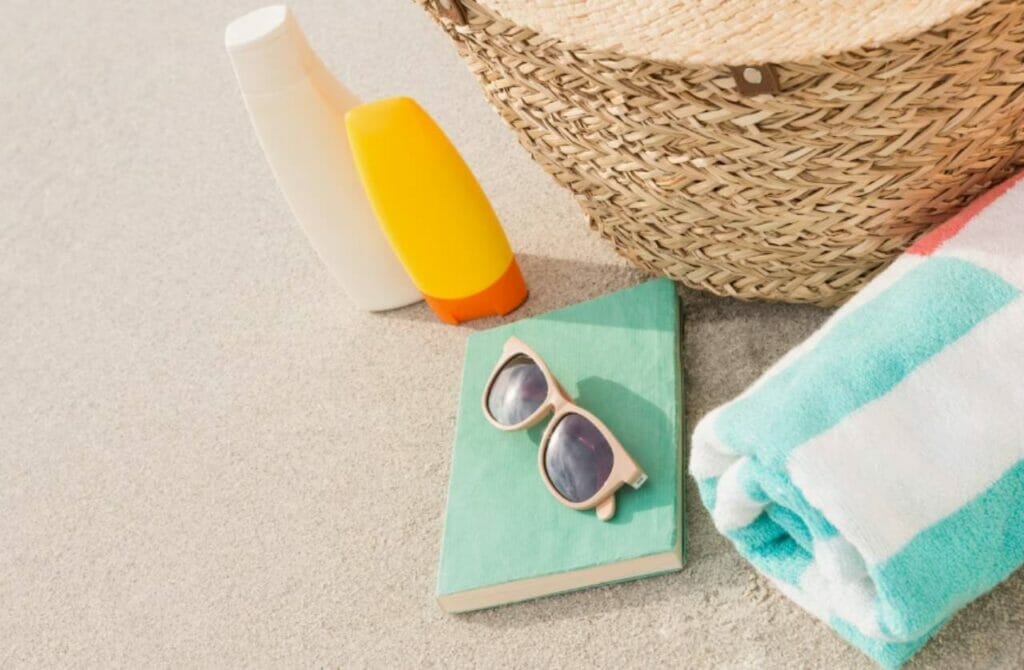 Plastic Use: Barbados has banned single-use plastics. As a responsible traveler, carry a reusable water bottle and avoid using plastic bags.
Reef-Friendly Sunscreen: Opt for reef-friendly sunscreens to protect the island's fragile coral reefs when swimming or snorkeling.
Sustainable Tour Operators: Choose tour operators that follow environmentally friendly practices. For example, companies that limit group sizes to reduce impact on wildlife.
Barbados Solo Trip Planning FAQ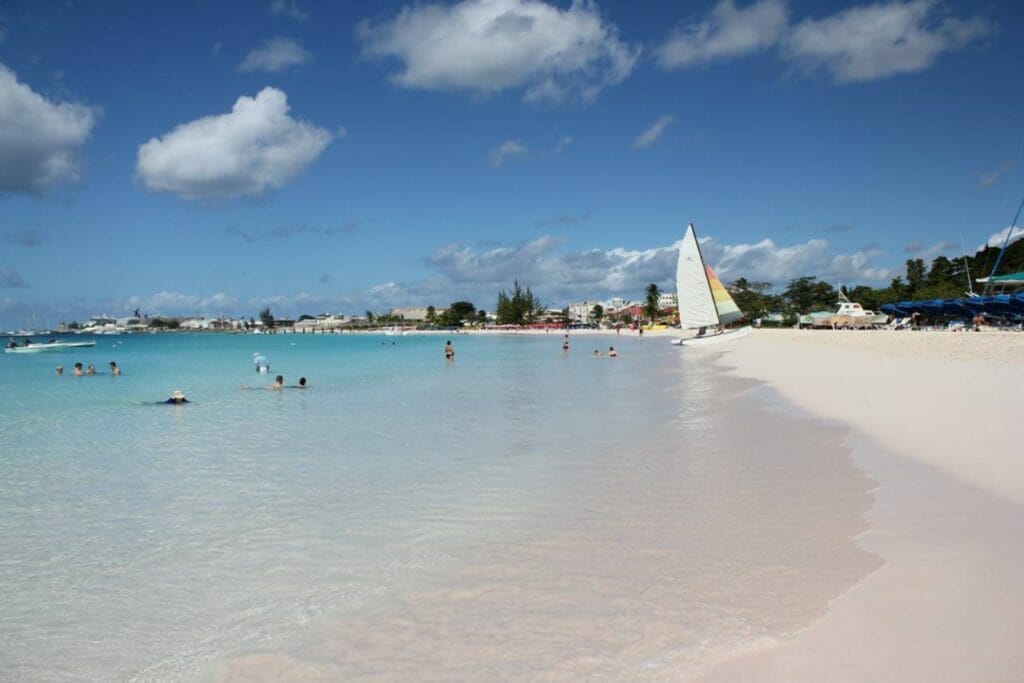 Is Barbados Good For Solo Travel?
Barbados ranks highly as a solo travel destination due to its friendly locals, a wide range of activities, and diverse accommodations. Its rich culture and history, paired with stunning natural beauty, create a fulfilling and captivating travel experience for solo adventurers.
Is Barbados Safe For A Solo Female Traveler?
In terms of safety for solo female travelers, Barbados is considered quite safe. However, it's always recommended to exercise basic safety precautions such as avoiding secluded areas at night, staying aware of personal belongings, and respecting local customs and traditions.
What Can You Do Solo In Barbados?
There's an abundance of activities for solo travelers in Barbados. You can explore historic Bridgetown, indulge in local cuisine at Oistins Fish Fry, surf at Soup Bowl, or relax on the pristine beaches. More adventurous options include diving in Carlisle Bay or hiking through the Flower Forest.
What Are The Safest Islands To Travel To Alone?
Among Caribbean islands, Barbados, The Cayman Islands, and St. Barts are considered safest for solo travelers. These islands have low crime rates, stable political climates, friendly locals, and are popular with tourists, creating a welcoming environment for solo explorations.
Is Traveling In Barbados Cheap?
While Barbados offers some budget-friendly options, it's generally considered a mid-range to expensive destination. Costs can be managed through choices like staying in guest houses or apartments, eating at local food stalls, and using public transportation. However, activities, dining, and accommodation can quickly add up depending on one's preferences and lifestyle.