Barbados Nightlife: Here's How to Experience It
Experience the vibrant nightlife of Barbados, where the island comes alive with energy and entertainment after sunset. Learn about Barbados' finest nightlife attractions, including its top pubs, clubs, live music venues, street celebrations, and unique cultural experiences.
From breathtaking ocean views at The Cove Bar and Restaurant to the lively rhythms of the Oistins Fish Fry, Barbados offers a diverse array of experiences to suit every taste.
Immerse yourself in the pulsating beats, delectable bites, and warm hospitality that make Barbados' nightlife scene truly unforgettable.
Best Bars and Clubs in Barbados
The beautiful island of Barbados experiences a brand-new era of entertainment once the sun sets. If you enjoy staying up late or are simply looking for a memorable night out, Barbados has a wide variety of pubs and clubs to choose from. Here are some of the greatest places to check out:
The Cove Bar and Restaurant: Anyone seeking a tropical setting with a vibrant nightlife must go to The Cove, which is located on the beautiful beaches of Carlisle Bay. Sip on expertly crafted cocktails while enjoying breathtaking ocean views.
Harbour Lights: Known as one of the liveliest beach clubs on the island, Harbour Lights promises an unforgettable night of dancing and fun. Dance to the rhythmic beats of soca, reggae, and calypso music, and don't miss their famous weekly Beach Extravaganza.
Red Door Lounge: Tucked away in the heart of St. Lawrence Gap, Red Door Lounge is a hidden gem loved by locals and tourists alike. This welcoming establishment has a laid-back ambiance, live music performances, and a variety of beverages.
Barbados Live Music Venues
There are several excellent live music places in Barbados if you want to immerse yourself in the island's deep sounds. From smooth jazz to infectious Caribbean beats, here are a few places to get your groove on:
The Old Jamm Inn: Nestled in the heart of Bridgetown, The Old Jamm Inn is a vibrant venue where local and international musicians come together to create unforgettable nights of live music. Enjoy an eclectic mix of genres and embrace the infectious energy of the crowd.
Blakey's on the Boardwalk: Located in the popular Hastings area, Blakey's on the Boardwalk offers a unique blend of delectable dining and live music. Indulge in mouthwatering dishes while being serenaded by talented local artists against the backdrop of the ocean.
Naniki Music Festival: For those seeking a truly immersive musical experience, the annual Naniki Music Festival is not to be missed. Held in the lush and scenic hills of St. Joseph, this festival showcases a diverse range of local and international talent across various genres.
Barbadian Street Parties
Barbados knows how to throw a street party like no other.These vivacious and vibrant gatherings offer a great chance to mix with locals, savor regional food, and dance the night away. Here are a couple of street parties to add to your itinerary:
Oistins Fish Fry: Every Friday night, the fishing village of Oistins comes alive with the sounds of laughter, music, and sizzling seafood. Come enjoy delicious grilled fish, dance to calypso music, and soak up the lively atmosphere with the residents and tourists alike.
Bridgetown Market: Held annually during the Crop Over Festival, Bridgetown Market is a carnival-like extravaganza that takes over the capital city. This lively event features street parades, craft stalls, live music performances, and tantalizing food options that highlight the rich cultural heritage of Barbados.
Festivals in Barbados
The colourful and culturally diverse festivals that Barbados is famous for draw tourists from all over the world. Immerse yourself in the local traditions and join the festivities during these celebrated events:
Crop Over Festival: Barbados' most iconic and widely recognized festival, Crop Over, is a culmination of music, dance, art, and cultural heritage. This six-week extravaganza is a testament to the island's history and celebrates the end of the sugar cane harvest with colorful parades, soca music, and the famous Grand Kadooment street parade.
Holetown Festival: The Holetown Festival, which commemorates the arrival of the first inhabitants in Holetown in 1627, is a vivid exhibition of Bajan customs, arts, and crafts. Join in the street parades, sample local delicacies, and experience the warm hospitality that Barbados is renowned for.
Off-the-Beaten-Path Bars
While the popular bars and clubs in Barbados offer fantastic experiences, venturing off the beaten path can lead to hidden gems that provide a unique and authentic nightlife experience.
Here are a few lesser-known Barbados bars that we highly recommend:
Nikki's Beach Bar: Nikki's Beach Bar offers a calm and laid-back atmosphere and is nestled away on the island's east shore. Enjoy a refreshing drink while taking in the breathtaking views of the Atlantic Ocean and mingling with friendly locals who frequent this hidden gem.
Mojo's: Mojo's, a tiny and quaint pub in the center of Holetown, is well-known for its masterfully made drinks. The talented bartenders elevate mixology by giving up creative creations that will titillate your palate. Take a seat back, unwind, and enjoy the inviting atmosphere of our hidden hideaway.
Cuz's Fish Shack: For an unforgettable beachside experience, head to Cuz's Fish Shack in Bridgetown. This rustic and charming spot offers fresh seafood dishes, lively music, and a relaxed atmosphere. Join the locals as they unwind, dance to the rhythm of reggae, and indulge in Bajan hospitality.
Authentic Bajan Experiences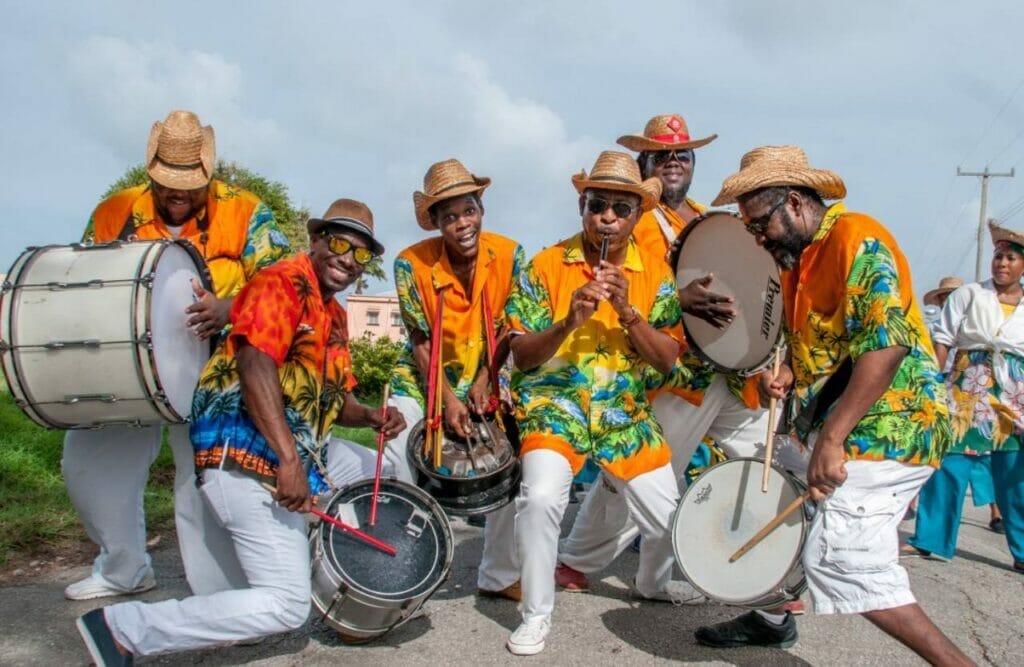 To truly immerse yourself in the vibrant culture of Barbados, consider exploring nightlife experiences that showcase the island's rich heritage. Here are a few authentic cultural experiences to add to your itinerary:
Barbadian Folk Music Jams: Seek out local venues where traditional folk music jams take place. These intimate gatherings bring together talented musicians playing instruments like the steel pan, guitar, and drums. Feel the rhythms of calypso and soca music and let yourself be swept away by the soulful melodies.
Rum Shop Revelry: Barbados is renowned for its rum, and visiting a traditional rum shop is a must for an authentic Bajan experience. These small, informal establishments serve as community hubs where locals gather to enjoy lively conversations, laughter, and of course, a glass of rum. Take part in pleasant conversation, discover the island's rum-making customs, and enjoy the friendliness and companionship of the islanders.
Safety and Etiquette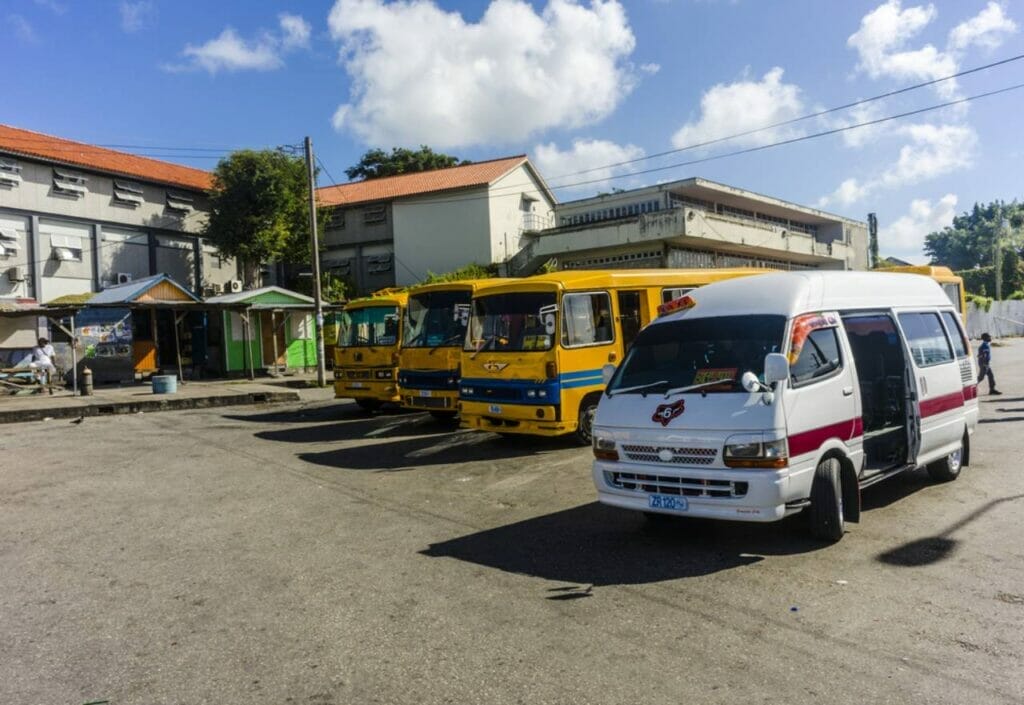 While enjoying the vibrant nightlife in Barbados, it's important to prioritize your safety and respect the local customs.
Here are some essential tips to keep in mind:
Transportation Tip: Arrange for a designated driver or utilize trustworthy cab services if you want to indulge in alcoholic beverages throughout your night out. For the sake of both your safety and the safety of others, refrain from driving when intoxicated.
Responsible Drinking: Pace yourself when it comes to alcohol consumption. Stay hydrated by alternating alcoholic beverages with water and be mindful of your limits. It's important to enjoy the nightlife responsibly and in moderation.
Cultural Etiquette: It's crucial to respect regional customs and traditions since Barbados has a rich cultural legacy. Dress modestly when visiting places of worship or more conservative venues, and always ask for permission before taking photographs of individuals or cultural events.
Late-Night Eateries
After a night of revelry, satisfying your hunger with delicious late-night bites is a must. Here are several restaurants and food stands that are well-liked by both residents and tourists:
Cuz's Fish Shack: Cuz's Fish Shack, which is open till the wee hours of the morning, offers a fun environment in addition to exquisite fish sandwiches and other delicious seafood meals. It's the perfect spot to grab a bite and continue the festivities.
Cheapside Market: Located in Bridgetown, the Cheapside Market comes alive in the early morning hours with a vibrant food scene. Explore the stalls offering a wide range of local delicacies like fried flying fish, rotis, and flavorful Bajan dishes. The market is a culinary treasure trove for those craving a late-night feast.
FAQ
Does Barbados Have A Good Nightlife?
Barbados offers a vibrant and energetic nightlife scene, making it a popular destination for those seeking entertainment after dark. Visitors may immerse themselves in the vibrant environment and enjoy a varied choice of events that appeal to different interests and preferences thanks to the abundance of pubs, clubs, live music venues, and street parties.
What Is The Lively Area Of Barbados?
St. Lawrence Gap, located on the south coast of Barbados, is renowned for its lively and bustling atmosphere. Due to the variety of pubs, restaurants, clubs, and entertainment venues in this bustling area, visitors have a broad selection of options for experiencing the island's nightlife. St. Lawrence Gap is particularly popular among tourists and locals alike, providing an exciting hub for nighttime activities.
Is There A Strip In Barbados?
While Barbados doesn't have a specific designated "strip" like some other destinations, St. Lawrence Gap can be considered as the closest equivalent. St. Lawrence Gap stretches along a coastal road and is lined with numerous bars, clubs, and restaurants, creating a lively and dynamic strip-like atmosphere. It serves as a popular nightlife destination where visitors can explore various entertainment options within a concentrated area.
Is It Expensive In Barbados?
Barbados is generally considered to be a relatively upscale destination, and prices can be higher compared to some other Caribbean islands. Depending on the locale and amount of luxury, the price of lodging, food, and entertainment may change. However, it is still possible to find affordable options, especially by exploring local eateries, public transportation, and seeking out budget-friendly activities.
Which Part Of Barbados Is Best?
Determining the best part of Barbados depends on personal preferences and interests. The west coast, also known as the Platinum Coast, is renowned for its opulent lodgings, picturesque shorelines, and clear seas that are suitable for swimming and snorkeling. The south coast, including St. Lawrence Gap, offers a lively nightlife scene and a range of entertainment options. The east coast is renowned for its rugged beauty, perfect for surfing enthusiasts. Exploring different regions allows visitors to discover the diverse charms of the island.