5 Best Barbados Luxury Hotels (for a Splurge)
Barbados is home to a plethora of elegant hotels that offer luxurious experiences and impeccable service. The Platinum Coast features Sandy Lane Hotel, where elegance meets serenity, and Cobblers Cove, an enchanting retreat for couples. The Crane Resort combines luxury with a historic setting, while Fairmont Royal Pavilion offers unparalleled beachfront luxury. Coral Reef Club immerses guests in timeless charm and warm hospitality.
With their unique offerings and exceptional amenities, these hotels showcase the best of Barbadian hospitality.
1. Sandy Lane Hotel: Where Elegance Meets Serenity
Nestled on the famous Platinum Coast, Sandy Lane Hotel is a haven for discerning travelers seeking refined luxury. With its lush tropical gardens, pristine white sands, and sparkling turquoise waters, this iconic hotel provides the perfect backdrop for a luxurious escape. Pamper yourself with their exclusive spa treatments, indulge in gourmet dining, or simply bask in the tranquility of your elegant suite.
Located on the famous Platinum Coast, known for its stunning beaches and luxurious resorts.
Features lush tropical gardens, pristine white sands, and sparkling turquoise waters.
Offers exclusive spa treatments for a pampering experience.
Indulge in gourmet dining with a range of exquisite culinary options.
Provides elegant suites with tranquil surroundings for a peaceful retreat.
2. Cobblers Cove: An Enchanting Retreat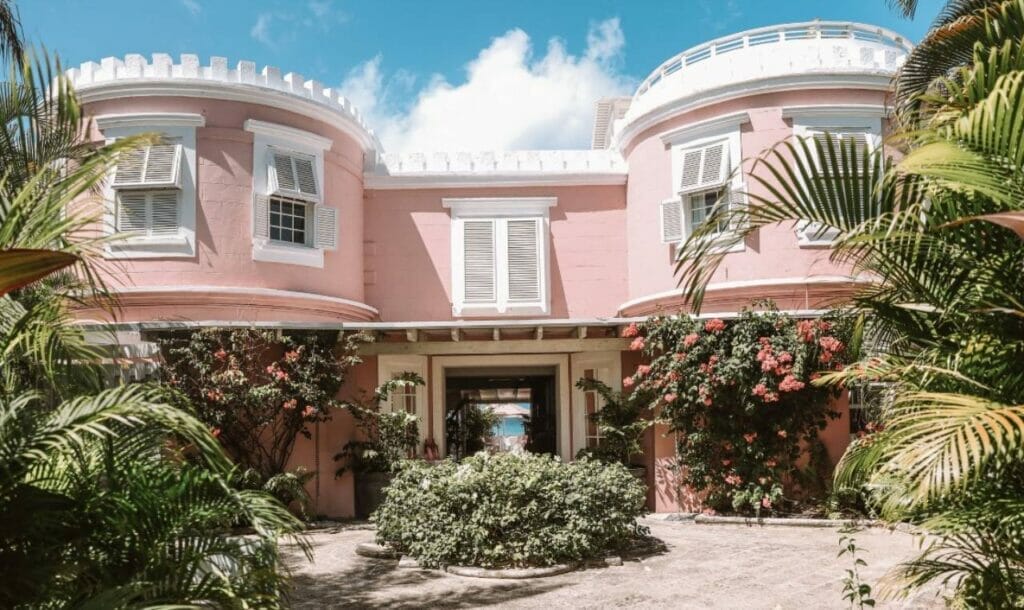 Nestled on the serene west coast of Barbados, Cobblers Cove is a boutique hotel that exudes charm and elegance. The intimate ambiance and breathtaking ocean views make it a favorite among couples and honeymooners. Unwind in the comfort of their spacious suites, take a refreshing dip in the pool, or savor delectable cuisine at their award-winning restaurant. Cobblers Cove offers a truly enchanting retreat.
Situated on the serene west coast of Barbados, renowned for its picturesque beauty.
A boutique hotel known for its charm, elegance, and intimate ambiance.
Offers breathtaking ocean views, perfect for couples and honeymooners.
Spacious suites provide a comfortable and luxurious stay.
Features an award-winning restaurant offering delectable cuisine.
3. The Crane Resort: Where Luxury Meets History
If you're a history buff, The Crane Resort is a must-visit. Situated on the southeast coast of Barbados, this magnificent hotel combines luxurious modern amenities with the allure of a historic setting. Admire the stunning architecture, including the iconic Crane Beach Hotel, which dates back to 1887. Relax by the cascading pools, enjoy panoramic ocean views, and experience the epitome of refined elegance.
Located on the southeast coast of Barbados, a blend of modern luxury and historic charm.
Showcases stunning architecture, including the iconic Crane Beach Hotel dating back to 1887.
Experience relaxation by the cascading pools while enjoying panoramic ocean views.
Provides a refined and elegant atmosphere for a luxurious stay.
Perfect for history enthusiasts looking to immerse themselves in the hotel's rich heritage.
4. Fairmont Royal Pavilion: Unparalleled Beachfront Luxury
Experience unparalleled beachfront luxury at Fairmont Royal Pavilion, a prestigious hotel nestled on a secluded stretch of pristine sand. Wake up to the sound of waves gently crashing against the shore, step onto your private balcony, and savor breathtaking views of the Caribbean Sea. With attentive service, elegantly appointed rooms, and an array of recreational activities, this hotel ensures an unforgettable stay.
Nestled on a secluded stretch of pristine sand, offering direct beach access.
Wake up to the soothing sound of waves and enjoy breathtaking views of the Caribbean Sea.
Private balconies in each room provide a personal oasis.
Impeccable service and attention to detail ensure a memorable stay.
Offers a wide range of recreational activities for guests to enjoy.
5. Coral Reef Club: Timeless Charm and Unforgettable Experiences
Immerse yourself in timeless charm and understated luxury at Coral Reef Club. This family-owned hotel showcases the rich heritage and warmth of Barbadian hospitality. Explore the meticulously manicured gardens, unwind in the tranquil spa, or savor sumptuous culinary delights. With personalized service and a welcoming atmosphere, Coral Reef Club provides an authentic Barbadian experience.
Embraces the timeless charm and warmth of Barbadian hospitality.
A family-owned hotel known for its personalized service and welcoming atmosphere.
Meticulously manicured gardens create a tranquil environment.
Unwind and rejuvenate at the on-site spa, offering a range of treatments.
Delight in the culinary delights prepared with fresh, local ingredients.
FAQ
What is the most luxurious part of Barbados?
The most luxurious part of Barbados is the Platinum Coast, also known as the West Coast. This region is renowned for its pristine beaches, upscale resorts, and exclusive residential areas. With its stunning beachfront properties, world-class amenities, and a plethora of high-end restaurants and shops, the Platinum Coast epitomizes luxury and indulgence in Barbados.
How many elegant hotels are in Barbados?
Barbados boasts a significant number of elegant hotels, catering to discerning travelers seeking luxurious accommodations. Currently, there are over 50 elegant hotels throughout the island, offering a wide range of amenities, impeccable service, and stunning surroundings. During their stay in Barbados, visitors may enjoy the height of luxury and comfort at these hotels.
Is Barbados luxurious?
Yes, Barbados is widely regarded as a luxurious destination. With its upscale resorts, world-class dining, pristine beaches, and vibrant cultural scene, Barbados offers a wealth of luxurious experiences for travelers. The island is a popular choice for individuals looking for an opulent and unforgettable holiday because of its first-rate hospitality, expensive hotels, and selection of upscale activities.
Where do the stars stay in Barbados?
Many celebrities and stars choose to stay along the Platinum Coast of Barbados. This region is home to several exclusive and luxurious resorts, such as Sandy Lane Hotel and Royal Westmoreland. These properties offer privacy, impeccable service, and a range of high-end amenities, attracting notable figures from the entertainment industry, sports, and business world who seek a luxurious and secluded retreat in Barbados.
What hotel does Simon Cowell stay in Barbados?
Simon Cowell, the renowned music producer and television personality, often stays at the prestigious Sandy Lane Hotel in Barbados. This iconic luxury resort, located on the Platinum Coast, provides a secluded and lavish retreat for discerning guests. With its opulent accommodations, world-class service, and breathtaking surroundings, Sandy Lane Hotel is a preferred choice for high-profile individuals like Simon Cowell when visiting Barbados.
What is the best hotel in Barbados?
The best hotel in Barbados is subjective and can vary based on individual preferences. However, Sandy Lane Hotel consistently receives high praise and recognition as one of the top luxury hotels on the island. With its unparalleled elegance, world-class amenities, and stunning location, Sandy Lane Hotel offers a truly exceptional experience. It has won various honors and prizes, enhancing its standing as one of Barbados' top hotels.