Barbados Itinerary: 5 (or 14) Days Of Caribbean Bliss
Buckle up, adventure-seekers! It's time to jet off to Barbados, the Caribbean's ultimate playground of fun, sun, and a whole lot of island flavor. Brace yourself because you're in for a wild ride with this Barbados itinerary.
You will explore Bridgetown's colorful streets, get lost in the enchanting history, and rub shoulders with talented artisans at the Pelican Craft Centre.
And that's just the beginning!
Unleash your inner explorer on the scenic East Coast, ride the waves like a pro, and surrender to the irresistible rhythm of the island's nightlife scene.
From savoring mouthwatering Bajan delicacies to shopping 'til you drop and making memories that'll make your friends green with envy, this Barbados itinerary is your passport to an unforgettable Caribbean escapade.
Here's a sneak peek…
Day
Itinerary
Must-See Places and Activities
1
Bridgetown Exploration
Parliament Buildings
St. Michael's Cathedral
Pelican Craft Centre
2
East Coast Exploration
Bathsheba
Cherry Tree Hill
Andromeda Botanic Gardens
3
Beach Hopping
Mullins Beach
Accra Beach
Bottom Bay
4
Historic Sites
St. Nicholas Abbey
Sunbury Plantation House
Barbados Museum & Historical Society
5
Shopping and Nightlife
Cheapside Market
Limegrove Lifestyle Centre
St. Lawrence Gap…
6-10
Everything Else
Festivals and cultural events
Animal Flower Cave
Hunte's Gardens
Day 1: Bridgetown
Welcome to Barbados, where vibrant culture and rich history come together in the capital city of Bridgetown.
On your first day, immerse yourself in the charm and energy of this bustling hub.
Exploring the Historical Capital
Start your day by visiting the iconic Parliament Buildings, a stunning architectural masterpiece that showcases Barbados' political heritage. Take a guided tour to delve into the country's governance system and admire the picturesque surroundings.
Next, wander through the enchanting streets of Bridgetown, lined with colorful colonial buildings and charming shops.
Don't miss the opportunity to visit St. Michael's Cathedral, a historic Anglican church that holds significant cultural and religious importance.
Soaking Up the Vibrant Atmosphere
To truly experience the lively atmosphere of Bridgetown, head to the popular Pelican Craft Centre. Here, you'll find local artisans creating beautiful handicrafts, from intricate pottery to vibrant textiles. Take some time to chat with the artists, learn about their techniques, and perhaps even purchase a unique souvenir to commemorate your trip.
Sample Itinerary and Must-See Places
Wrap up your day in Bridgetown by strolling along the picturesque Carlisle Bay.
Indulge in a delicious local dinner at one of the charming waterfront restaurants while enjoying the breathtaking sunset.
Afterward, explore the vibrant nightlife scene with its lively bars and clubs, where you can dance the night away to Caribbean rhythms.
Day 2: East Coast Exploration
On day two, venture out to the scenic East Coast of Barbados, a paradise for nature lovers and adventure seekers.
Discovering the Natural Beauty of Barbados
Start your day by driving along the coastal roads, where you'll be captivated by the dramatic cliffs and crashing waves. Make a stop at Bathsheba, a world-renowned surf spot known for its massive rock formations and wild beauty. Take a moment to relax on the beach, breathe in the fresh ocean air, and witness the power of nature.
Scenic Drives and Breathtaking Views
Continue your exploration by driving through the scenic villages of St. John and St. Joseph. Admire the charming countryside, lush tropical vegetation, and panoramic views of the coastline. Don't forget to stop at Cherry Tree Hill, a picturesque vantage point offering sweeping vistas of the island.
Hidden Gems and Local Experiences
As you make your way back, discover the hidden gems of the East Coast. Visit the Andromeda Botanic Gardens, a tranquil oasis showcasing a remarkable variety of tropical plants and flowers. Take a leisurely stroll through the garden's winding paths, and perhaps spot some colorful birds or butterflies along the way.
Day 3: Beach Hopping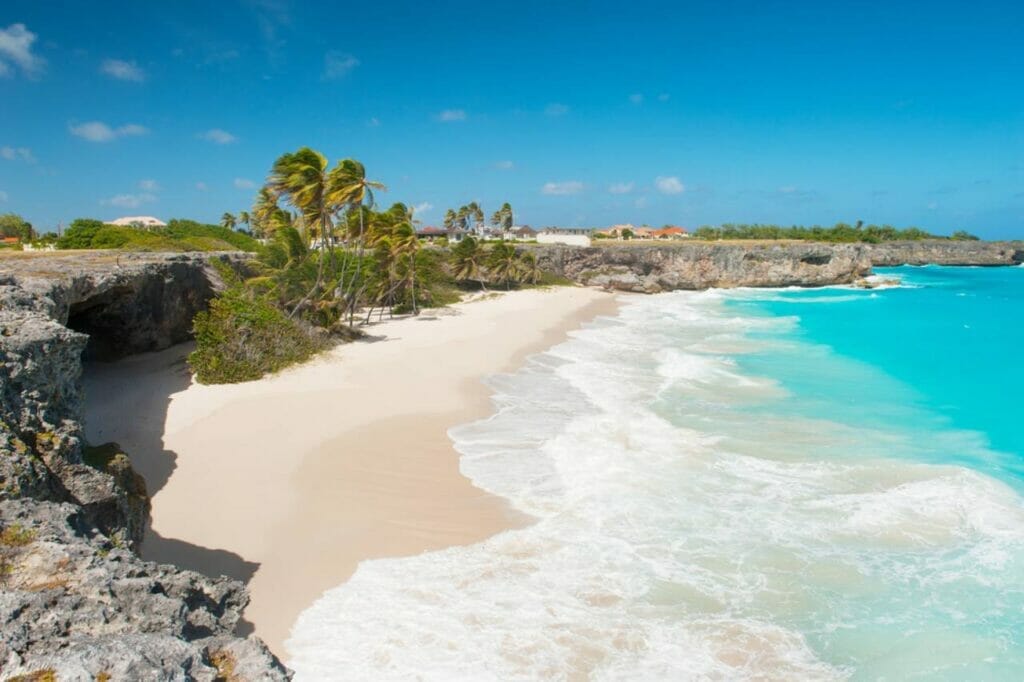 Barbados is famous for its pristine beaches, and on day three, it's time to dive into the sun-soaked paradise.
Sun, Sand, and Serenity
Start your day by visiting one of Barbados' most beloved beaches, such as the serene Mullins Beach or the lively Accra Beach. Spend your morning basking in the glorious sunshine, taking refreshing dips in the crystal-clear turquoise waters, and simply unwinding in the idyllic surroundings.
Best Beaches in Barbados
As the day progresses, embark on a beach-hopping adventure to explore the diversity of Barbados' coastline. Visit the tranquil shores of Bottom Bay, known for its dramatic cliffs and powdery white sands. Then, head to Crane Beach, renowned for its picturesque beauty and excellent boogie boarding conditions.
Water Sports and Activities
If you're feeling adventurous, seize the opportunity to engage in thrilling water sports such as snorkeling, paddleboarding, or even surfing. Many beaches offer equipment rentals and lessons, allowing you to try your hand at these exciting activities and create lasting memories.
Day 4: Historic Sites
Barbados boasts a rich history, and on day four, delve into its captivating past by exploring its historic sites.
Unraveling Barbados' Rich History
Start your day by visiting the historic plantation houses, such as St. Nicholas Abbey or the elegant Sunbury Plantation House. These magnificent estates provide a glimpse into Barbados' colonial heritage, with beautifully preserved architecture and fascinating exhibits.
Exploring Plantation Houses and Museums
Continue your historical journey by visiting the Barbados Museum and Historical Society. Here, you can explore exhibitions that shed light on the island's culture, natural history, and the legacy of slavery. Gain a deeper understanding of Barbados' past and its impact on the present-day society.
Captivating Stories and Cultural Heritage
To immerse yourself fully in the island's history, visit the UNESCO World Heritage Site of Bridgetown and its Garrison. Explore the well-preserved fortifications, such as St. Ann's Fort and the Charles Fort, and learn about their crucial role in Barbados' defense during colonial times.
Day 5: Shopping and Nightlife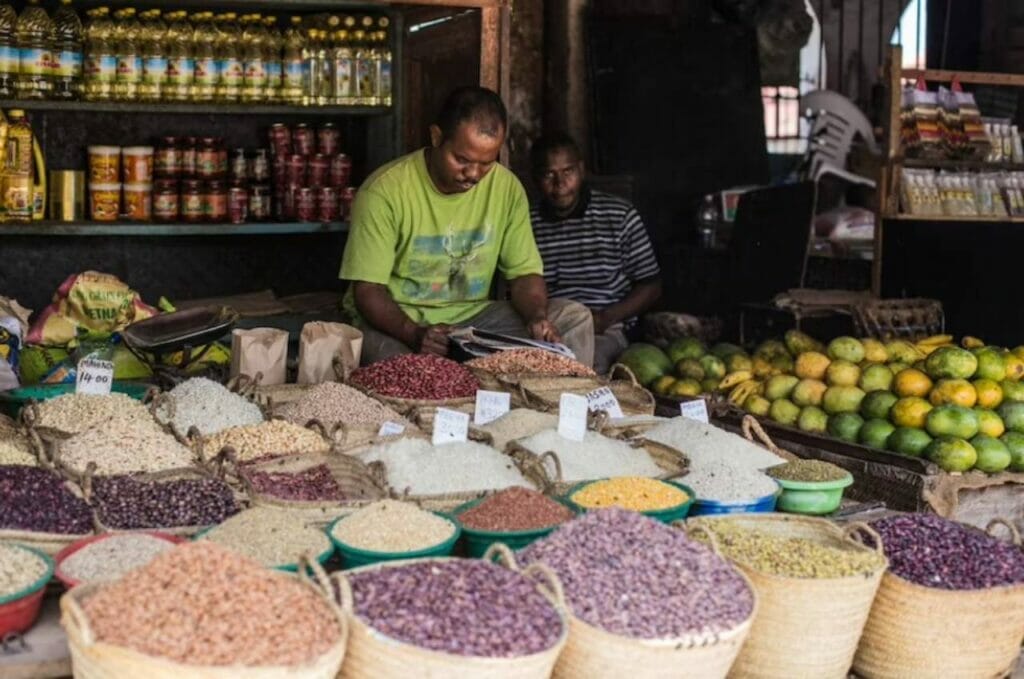 On your final day in Barbados, indulge in some retail therapy and experience the vibrant nightlife scene.
Retail Therapy in Paradise
Start your day by exploring the local markets, such as Cheapside Market or Holetown's Chattel Village. Here, you'll find an array of unique crafts, colorful souvenirs, and fresh local produce. Immerse yourself in the lively atmosphere, haggle with friendly vendors, and bring back a piece of Barbados with you.
Local Markets and Boutique Shopping
If you're seeking a more upscale shopping experience, make your way to Limegrove Lifestyle Centre in Holetown. This premier shopping destination boasts an impressive collection of international brands, designer boutiques, and stylish restaurants. Treat yourself to a fashionable souvenir or indulge in a delightful culinary experience.
Nightlife Hotspots and Entertainment
As the sun sets, Barbados comes alive with a vibrant nightlife scene. Visit St. Lawrence Gap, a bustling street lined with restaurants, bars, and clubs, offering a range of entertainment options. Dance to the rhythms of live music, enjoy a cocktail at a beachfront bar, or witness a thrilling fire show at a local hotspot.
Day 6-14
If you're staying longer in Barbados, get ready for an extended journey through the hidden gems, cultural delights, and off-the-beaten-path adventures that await you beyond the 5-day Barbadian itinerary.
Local Cuisine and Dining Experiences
Barbados is a culinary delight, and no visit would be complete without indulging in the island's unique flavors. Immerse yourself in the Bajan food scene by savoring local delicacies such as flying fish and cou-cou, pepperpot stew, and macaroni pie. For an authentic dining experience, consider visiting Oistins Fish Fry on Friday nights, where you can feast on freshly grilled seafood while enjoying lively music and a vibrant atmosphere.
Don't miss the opportunity to try Bajan rum, known worldwide for its quality and distinct flavor. Visit a rum distillery like Mount Gay or Foursquare to learn about the rum-making process and sample different varieties. For a truly memorable experience, consider joining a rum cocktail-making class and master the art of mixing tropical concoctions.
Outdoor Activities and Nature Reserves
Beyond its beautiful beaches, Barbados offers a wealth of outdoor activities and nature reserves to explore. Take a hike through the lush interior of the island, discovering hidden trails like the Welchman Hall Gully or the Flower Forest. These enchanting botanical wonders are home to an array of exotic plants, tropical birds, and stunning vistas.
If you're a nature enthusiast, a visit to the Barbados Wildlife Reserve is a must. Stroll through the reserve's walkways and encounter playful green monkeys, vibrant parrots, and other native species roaming freely in their natural habitat. It's a fantastic opportunity to witness the island's rich biodiversity up close.
For those seeking adventure, Barbados offers excellent opportunities for snorkeling and diving. Explore vibrant coral reefs teeming with colorful fish and encounter majestic sea turtles in their natural habitat. Popular spots include Carlisle Bay Marine Park and Folkestone Marine Park.
Festivals and Cultural Events
Barbados is known for its vibrant festivals and cultural events that showcase the island's spirit and heritage. One of the most famous celebrations is Crop Over, a six-week festival marking the end of the sugar cane harvest. Join in the festivities with energetic parades, calypso music, traditional dancing, and tantalizing street food. Don't miss the climax of Crop Over, the Grand Kadooment, where revelers adorned in elaborate costumes parade through the streets in a dazzling spectacle.
Throughout the year, Barbados hosts a variety of events, including the Holders Season, a performing arts festival featuring world-class theater, music, and dance performances. The Barbados Food and Rum Festival is a gastronomic extravaganza that brings together local and international chefs, showcasing the island's culinary prowess.
Barbados Itinerary: Practical Tips and Recommendations
To make the most of your Barbados trip, here are some practical tips and recommendations:
Transportation: Renting a car is a convenient option for exploring the island, but remember to drive on the left side of the road. Alternatively, taxis and public buses are readily available.
Currency and Payments: The local currency is the Barbadian dollar (BBD), but USD is widely accepted. It's advisable to carry some cash for smaller establishments, although credit cards are widely accepted.
Safety and Health: Barbados is generally considered safe, but it's always advisable to take precautions. Apply sunscreen, stay hydrated, and be cautious when swimming, as some beaches may have strong currents.
Etiquette: It's customary to greet people with a friendly "Good morning" or "Good afternoon." When visiting religious sites or entering homes, modest attire is appreciated.
Insider Tips and Lesser-Known Gems in Barbados
Here are a few insider tips and lesser-known gems to explore in Barbados:
Animal Flower Cave: Located in the northern part of the island, this hidden gem is a natural cave with a breathtaking sea view. Explore its chambers and marvel at the delicate sea anemones that inspired its name.
Hunte's Gardens: Nestled in the heart of Barbados, this enchanting garden showcases the passion of horticulturist Anthony Hunte. Wander through its serene paths adorned with tropical plants and discover hidden nooks that offer moments of tranquility.
Bath Beach: While the West Coast beaches are popular, head to the East Coast's Bath Beach for a more secluded and serene experience. With its dramatic rock formations and natural tidal pools, it's a picturesque spot to unwind and enjoy the raw beauty of the Atlantic Ocean.
Speightstown: Explore the charming town of Speightstown, located on the West Coast. This historic settlement offers a glimpse into Barbados' past with its colonial architecture, quaint shops, and friendly locals.
FAQ
How Many Days Do You Need In Barbados?
To fully experience the beauty and attractions of Barbados, it is recommended to spend at least 5 to 7 days on the island. This allows ample time to explore its stunning beaches, immerse in the rich cultural heritage, indulge in local cuisine, and engage in various outdoor activities. A longer stay allows for a more relaxed and comprehensive experience of Barbados' diverse offerings.
How Many Days Can You Stay In Barbados?
There is no set limit to how many days you can stay in Barbados. Whether you choose to stay for a short getaway or a more extended vacation, the island offers a range of experiences to suit different durations. Some visitors opt for a week or two, while others may choose to extend their stay and enjoy a month or more exploring all that Barbados has to offer.
Is 5 Days Enough In Barbados?
While 5 days can provide a satisfying taste of Barbados, a longer stay is recommended to fully appreciate its beauty and diverse attractions. With 5 days, you can explore the highlights, visit popular sites, indulge in local cuisine, and relax on stunning beaches. However, extending your stay allows for a more in-depth exploration and the opportunity to discover hidden gems and immerse in the local culture.
What Month Is The Best Time To Go To Barbados?
Barbados enjoys a tropical climate, with warm temperatures year-round. The best time to visit is typically during the dry season, which runs from December to April. This period offers pleasant weather with lower humidity and minimal rainfall. However, Barbados is a wonderful destination throughout the year, and even during the wetter months, the rain showers are usually brief and followed by sunny skies.
Is Barbados Expensive To Vacation?
Barbados can be considered a moderately expensive vacation destination. While there are accommodation options and dining choices to suit various budgets, prices for activities, tours, and dining out can be higher compared to some other Caribbean destinations. However, with careful planning and exploring local options, it is possible to have an enjoyable and affordable vacation in Barbados.