Barbados Fine Dining Scene: the Island's Best Restaurants
Barbados, the easternmost Caribbean island, is an enchanting mix of natural beauty, vibrant culture, and a rich history. But beyond the stunning beaches and the radiant smiles of its people, the island offers a tantalizing taste of its heritage through a thriving fine dining scene.
This post will take you on a culinary journey, highlighting the top gastronomic experiences in Barbados. So, loosen your belt and ready your taste buds – we're diving into the island's best restaurants.
A Fusion of Flavors: The Barbadian Cuisine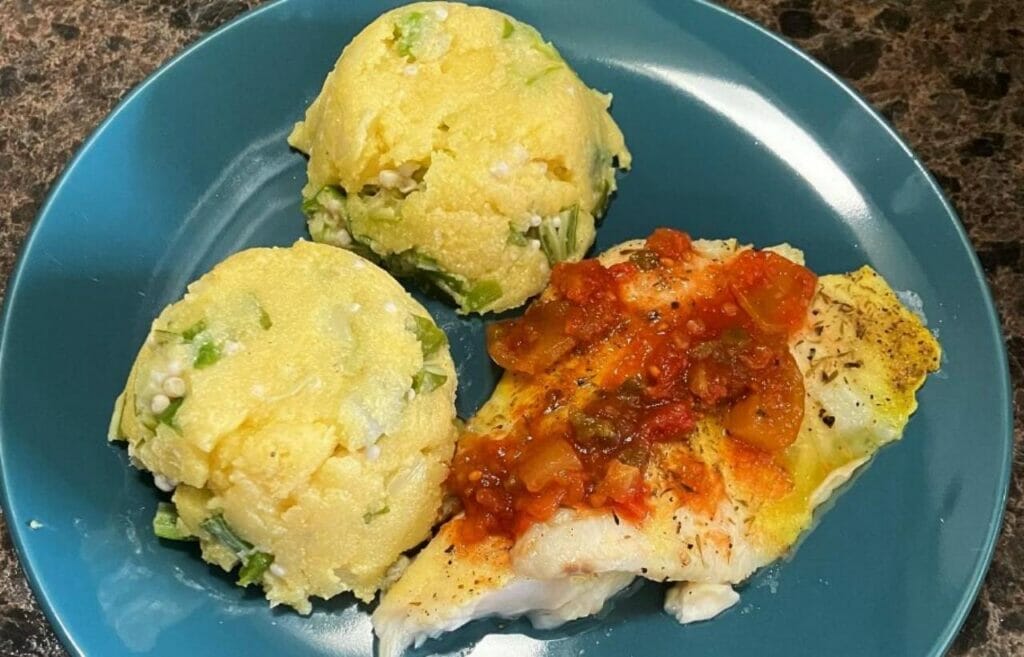 Before we venture into the island's fine dining, let's first appreciate the vibrant Barbadian culinary landscape. Barbados' cuisine is a delightful mishmash of…
African
Indian
Irish
Creole
British
…influences, reflecting its historical tapestry.
From the national dish Cou-Cou and Flying Fish to the deliciously spicy Pepperpot, each dish tells a story of the island's past, a testament to the island's cultural resilience in the face of adversity.
The Cliff: An Unforgettable Culinary Experience
Arguably one of the Caribbean's most acclaimed restaurants, The Cliff is a must-visit. Perched on a coral cliff overlooking the serene waters of the Caribbean Sea, the restaurant offers an exquisite blend of ambiance, service, and culinary excellence.
Chef Paul Owens masterfully crafts dishes that are as visually stunning as they are delicious. Try the chargrilled swordfish or the mouthwatering foie gras, and don't forget to pair your meal with a selection from their extensive wine list.
Anecdote time: I remember dining at The Cliff one balmy evening. The setting sun painted the sky in brilliant hues of orange and pink, and the gentle sea breeze carried the enticing aromas of the kitchen. It was a magical moment, made even more special by the impeccable service and the sumptuous lobster I enjoyed that evening.
Cin Cin by the Sea: A Modern Take on Classic Dishes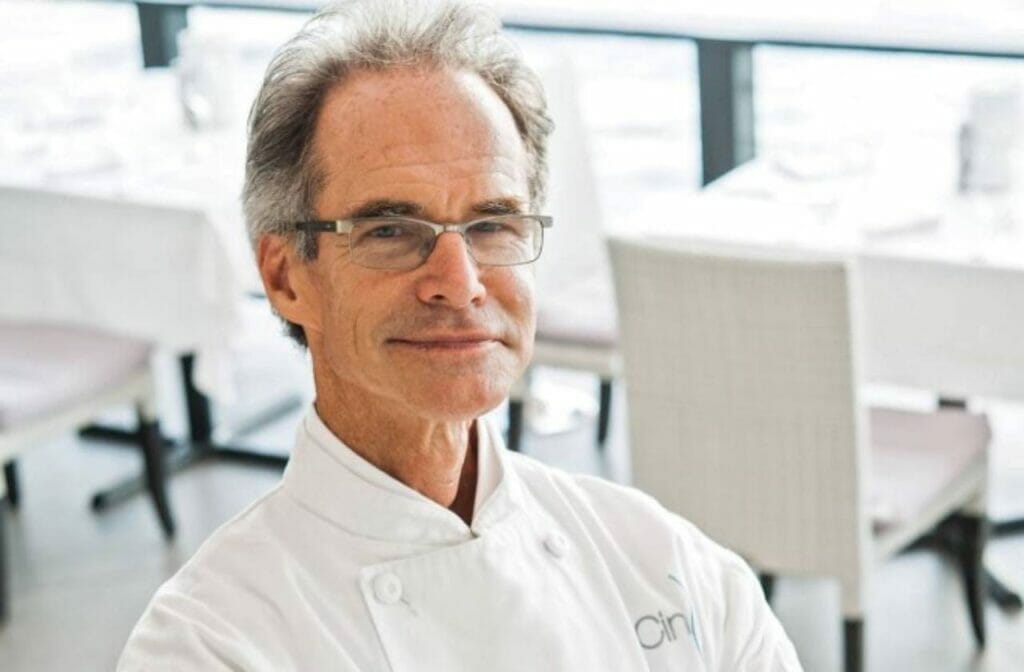 Located on the island's glamorous west coast, Cin Cin by the Sea is a haven for food enthusiasts. Chef Larry Rogers infuses classic Caribbean dishes with a contemporary twist, offering a modern dining experience that retains the heart and soul of Barbadian cuisine. Try their innovative seafood dishes or indulge in their heavenly desserts; the 'Chocolate Explosion' is particularly noteworthy.
The Tides: Where Art Meets Cuisine
The Tides Restaurant, in the heart of Holetown, combines the aesthetics of art with the culinary arts. The restaurant is nestled within an art gallery, offering patrons an immersion in both visual and gastronomic delights.
The menu, curated by Chef Guy Beasley, showcases a commitment to fresh, local ingredients. The 'Pan-Fried Mahi Mahi', a local delicacy, is a dish you mustn't miss.
The Lone Star: A Taste of Luxury
Once a glamorous garage, The Lone Star has been transformed into a restaurant that exudes elegance and sophistication.
This iconic establishment offers a fusion of European and Caribbean cuisine under the expertise of Executive Chef Tom Hine. Their 'Lone Star Breakfast' is legendary – a perfect way to start a day of island exploration.
The Restaurant at the Animal Flower Cave: A Hidden Gem
Finally, let's head to the northernmost tip of the island to The Restaurant at the Animal Flower Cave. This eatery offers more than just delectable cuisine – it provides an authentic taste of Barbados.
While not as high-end as other entries on this list, it's a must-visit for the stunning ocean views and the unique opportunity to enjoy a meal next to a natural wonder.
The local delicacies, like the grilled catch of the day, are simple, yet prepared with an expertise that highlights the fresh flavors.
Vegetarian and Vegan Dining in Barbados: A Taste of the Tropics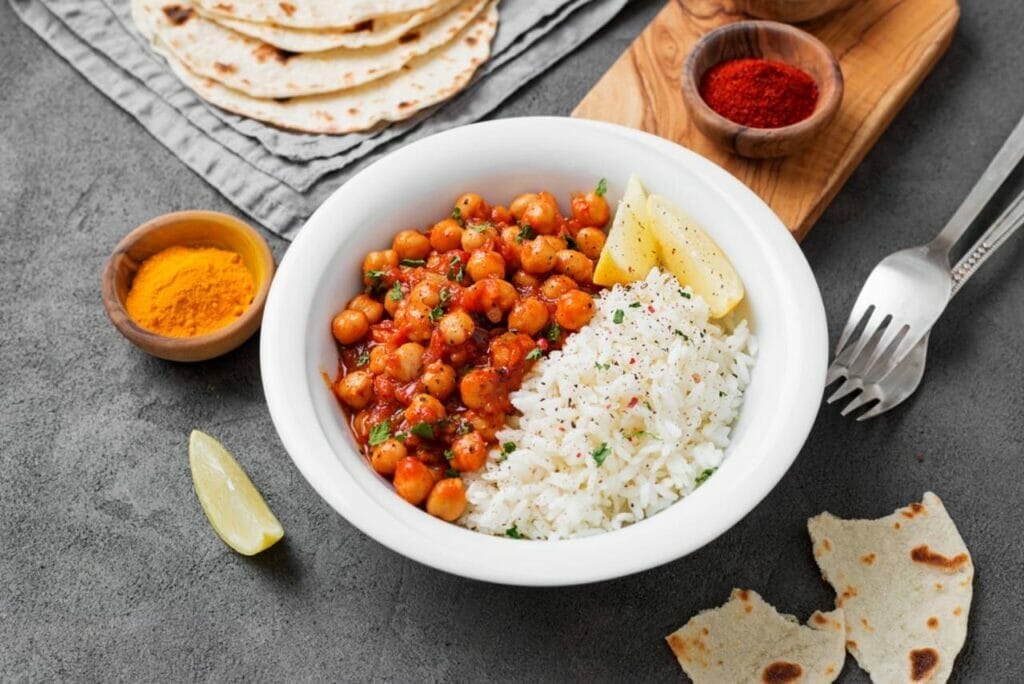 Let's not forget our vegetarian and vegan readers – Barbados' culinary scene is as diverse as its vibrant culture, and there's a plethora of plant-based delights to discover.
Naru Restaurant and Lounge
Naru Restaurant and Lounge, located on the bustling south coast, is a favorite among locals and tourists alike for its innovative vegetarian sushi rolls. Their stunning beachfront location perfectly complements their extensive vegan and vegetarian menu.
Café Luna
Another gem is Café Luna, the rooftop restaurant at Little Arches Boutique Hotel. Their vegan menu is a fusion of Caribbean and Mediterranean flavors, with dishes like the 'Moroccan Chickpea Tagine' proving that plant-based options can be just as flavorful and satisfying.
The Good Life Eco Café and Bar
Lastly, there's The Good Life Eco Café and Bar, where the mantra is healthy, ethical, and sustainable eating. This café is a testament to the island's commitment to eco-friendly practices, offering a fully vegan menu that doesn't compromise on taste or creativity.
Insider tip
For an authentic local vegan experience, visit the Brighton Farmers Market on a Saturday morning. You'll find a range of vegan options, including Bajan dishes, fresh juices, and even vegan ice cream.
Seasonality and Local Ingredients: The Heart of Barbadian Cuisine
The essence of Barbadian cuisine lies in its commitment to fresh, local, and seasonal ingredients. The island's tropical climate and fertile soil yield an abundance of fruits, vegetables, and spices that define the unique flavors of Bajan dishes.
Fisherpond Great House
Fisherpond Great House is renowned for its traditional Bajan buffet lunch, where almost everything on your plate is grown locally or sourced from nearby farms. The dishes change with the seasons, ensuring you get the freshest ingredients every time you visit.
The Farm at Sandy Lane
Meanwhile, The Farm at Sandy Lane integrates locally grown produce directly from their backyard. Their farm-to-table approach ensures that guests enjoy the freshest ingredients while supporting sustainable farming practices.
Pavao Courtyard Dining at Sweetfield Manor
Lastly, Pavao Courtyard Dining at Sweetfield Manor, offers a unique farm-to-fork dining experience in an enchanting setting. The chefs at Pavao pride themselves on creating dishes from the freshest local produce and sustainably sourced seafood.
Insider tip
If you want to experience the vibrant local food culture first-hand, visit one of the many local markets. The Holders Farmers Market and the Hastings Farmers Market are two favorites where you can buy fresh, local produce, and even sample local delicacies.
These two sections round out our exploration of Barbados' fine dining scene, providing a more comprehensive guide that caters to a variety of dietary preferences and celebrates the island's commitment to fresh, local, and seasonal cuisine.
Street Food and Casual Dining: The Real Taste of Barbados
While Barbados offers an array of fine dining options, the heart of its culinary scene pulses in the bustling food stalls and casual eateries scattered throughout the island. This is where you can sample the flavors that fuel the Bajans – the real taste of Barbados.
Oistins Fish Fry
Oistins Fish Fry is perhaps the most famous street food venue on the island. Every Friday night, locals and tourists alike flock to this vibrant seaside market for its array of fresh, grilled seafood. From succulent swordfish to marlin and the much-loved flying fish, this is a must-visit for any seafood lover.
Cuz's Fish Stand
If you're after a quick, satisfying bite during the day, look for the ubiquitous 'Cutters' – sandwiches made with salt bread and filled with everything from ham and cheese to egg or fish. One of the best places to try a cutter is Cuz's Fish Stand near Pebbles Beach.
Chefette
For a casual sit-down meal, Chefette, a Barbados fast-food chain, offers a range of local dishes like roti and fried chicken, alongside more traditional fast-food options.
Insider tip
Don't leave without trying Macaroni Pie, a Bajan staple. It's available almost everywhere, from street food stalls to high-end restaurants.
Sipping Through Barbados: A Guide to Local Beverages
No culinary journey is complete without exploring the local drinking culture, and Barbados, known as 'the birthplace of rum,' has plenty to offer in this regard.
Mount Gay Distilleries
When it comes to rum, Mount Gay Distilleries is a must-visit. You can tour the distillery to learn about the rum-making process, and of course, sample their range of exquisite rums.
Barbados Brewhouse
For a taste of Barbados' craft beer scene, head over to Barbados Brewhouse. This microbrewery offers a range of locally brewed beers with uniquely Barbadian flavors.
Mauby
Non-alcoholic local beverages are also a treat. Try the refreshing Mauby, a traditional drink made from the bark of the Mauby tree, or the sweet and creamy Sea Moss drink, made from local Irish moss.
Coffee Barbados Cafe
Finally, don't forget the island's coffee culture. Coffee Barbados Cafe in Bridgetown is renowned for its locally sourced, freshly ground coffee.
Insider tip
For a taste of local life, consider trying rum at one of the many 'rum shops' scattered throughout the island. These casual bars are social hubs where Bajans gather to chat, play dominoes, and enjoy a drink.
The Importance of Reservation: Getting a Seat at the Table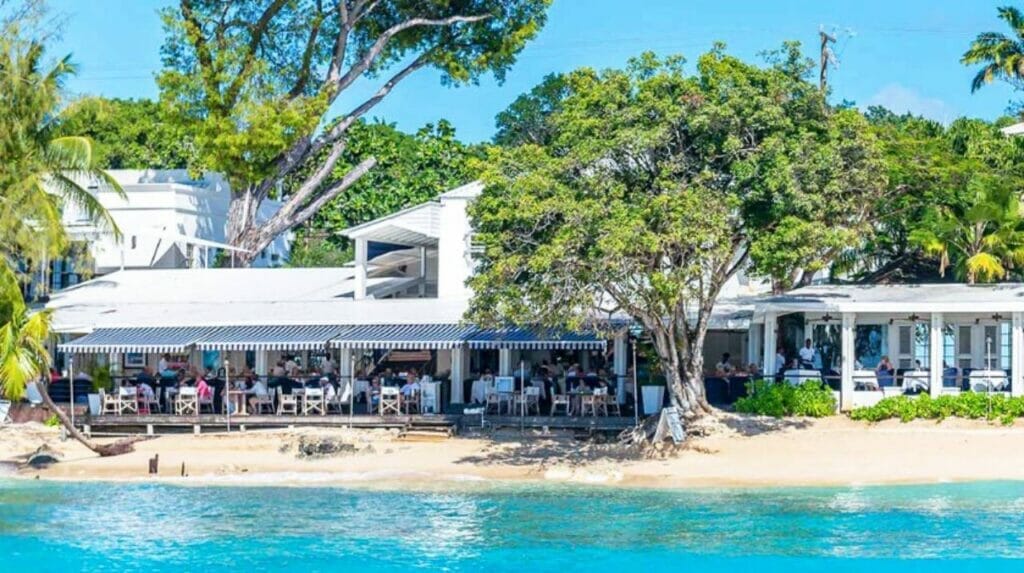 Let me offer a practical tip: these restaurants are quite popular, so it's wise to make reservations well in advance, especially during peak tourist season.
Trust me, the last thing you want is to miss out on these unforgettable dining experiences due to a fully booked restaurant.
Dining Etiquette in Barbados: A Few Helpful Tips
When it comes to dining etiquette, Barbadians value good manners and courtesy. It's customary to dress smartly when dining at high-end restaurants. Casual beach attire might be acceptable during the day, but come evening, it's time to swap the flip-flops for dress shoes.
FAQ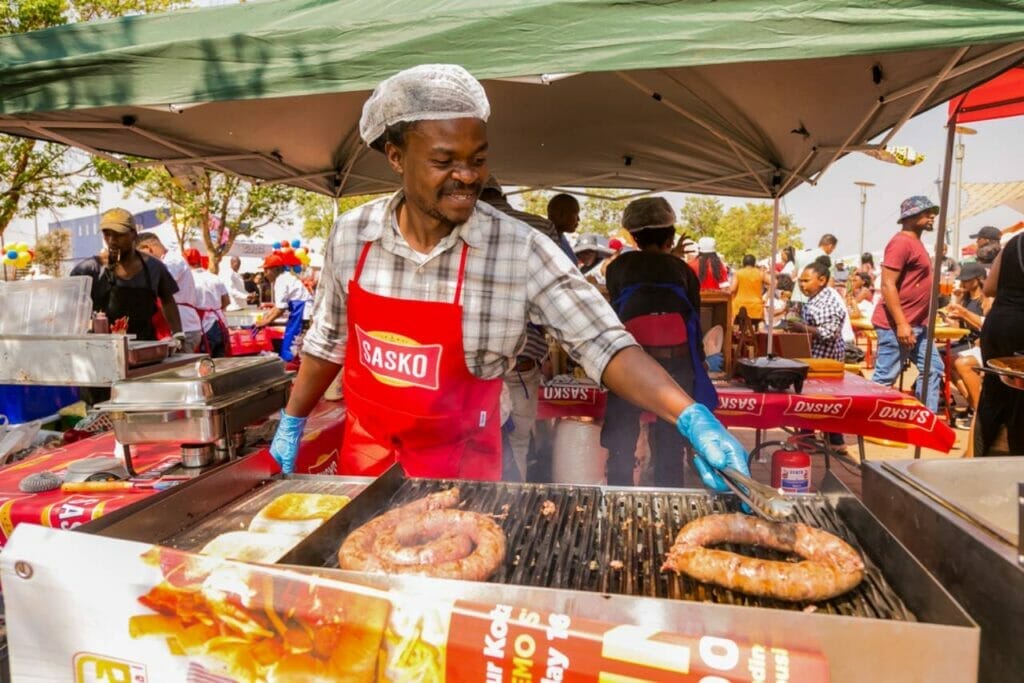 Does Barbados Have Michelin Star Restaurants?
Barbados does not currently have any Michelin-starred restaurants, as the Michelin Guide, a prestigious restaurant rating system, has not yet reviewed restaurants in Barbados. Despite this, the island boasts a number of high-quality dining establishments, including some which have received international acclaim for their culinary excellence.
How Much Is Dinner At The Cliff Barbados?
The cost of dinner at The Cliff Barbados can vary depending on the dishes selected. On average, a three-course meal at this high-end restaurant can range from 150 to 250 Barbadian dollars per person. This estimate excludes drinks and gratuity, so patrons should prepare for a higher total cost.
How Much Does A Meal Cost In Barbados?
The cost of a meal in Barbados can vary greatly depending on the type of dining experience. For a meal at a casual local eatery or food stand, prices can range from 15 to 30 Barbadian dollars. On the other hand, fine dining establishments can charge upwards of 100 Barbadian dollars per person.
Is Barbados Cheap To Eat Out?
Eating out in Barbados offers a range of options to suit different budgets. While fine dining restaurants and upscale eateries can be quite expensive, there are plenty of affordable options as well. Local food stands, casual dining spots, and fast food chains offer meals at a more budget-friendly price point.
What Has Replaced The Cliff In Barbados?
The Cliff restaurant in Barbados has not been replaced and continues to operate as one of the premier dining destinations on the island. Renowned for its stunning location, exceptional service, and expertly crafted menu, The Cliff remains a favorite among locals and tourists alike.
Is It Expensive In Barbados?
The cost of living and traveling in Barbados can be relatively high compared to other Caribbean destinations. Accommodation, dining, and activities can range from moderately priced to expensive, particularly in tourist-heavy areas. However, there are options to suit various budgets, from luxury resorts to budget-friendly guesthouses, and from gourmet restaurants to local food stands.
Wrapping Up Barbados Fine Dining
Exploring Barbados' fine dining scene is akin to embarking on a gastronomic journey that transcends borders and time, offering a taste of the island's rich cultural tapestry. Each restaurant we've explored offers a unique experience, a testament to the diversity and vibrancy of Barbadian cuisine.
Whether it's the awe-inspiring ambiance of The Cliff, the innovative menu of Cin Cin by the Sea, the art-infused setting of The Tides, the elegant fusion at The Lone Star, or the authentic charm of The Restaurant at the Animal Flower Cave, Barbados has something to delight every palate.
So, as you walk along the sun-kissed shores of this beautiful island, remember that the local cuisine is a chapter of Barbados' story that's waiting to be discovered, savored, and appreciated. Here's to a culinary journey that's as enriching as it is delicious. Enjoy, or as the locals say, "full joy" your Barbadian dining adventure!