5 "Must-Do" Barbados Family Activities
If you're looking for Barbados family activities for your time on the island, here are 5 of the best. Barbados is an ideal destination for families, offering a wide range of exciting activities and attractions.
Explore the mesmerizing sea caves and vibrant marine life on an Atlantis Submarine Tour, visit the breathtaking Animal Flower Cave, or embark on an underground adventure at Harrison's Cave.
Encounter diverse wildlife at the Barbados Wildlife Reserve and savor the vibrant atmosphere and delicious seafood at the Oistins Fish Fry.
With its inviting beaches, rich culture, and family-friendly amenities, Barbados ensures an unforgettable vacation for all family members.
1. Atlantis Submarine Tour: Discover the Depths
Embark on an extraordinary underwater adventure with the Atlantis Submarine Tour.
Strap in and descend into the depths of the Caribbean Sea aboard a state-of-the-art submarine. As you peer through the large viewing windows, be prepared to be amazed by the vibrant coral reefs, tropical fish, and even shipwrecks.
This immersive experience will leave your family in awe of the mesmerizing marine world that thrives beneath the waves.
2. Animal Flower Cave: A Natural Wonder
Head to the northern tip of Barbados, where you'll find the breathtaking Animal Flower Cave.
This natural wonder combines stunning sea caves with crystal-clear pools, creating a mesmerizing sight for visitors of all ages. Take a guided tour and explore the cave's intricate formations while learning about the fascinating geological history.
Don't miss the opportunity to take a refreshing dip in the natural rock pools, making it a truly unforgettable experience for the whole family.
3. Harrison's Cave: Journey into the Earth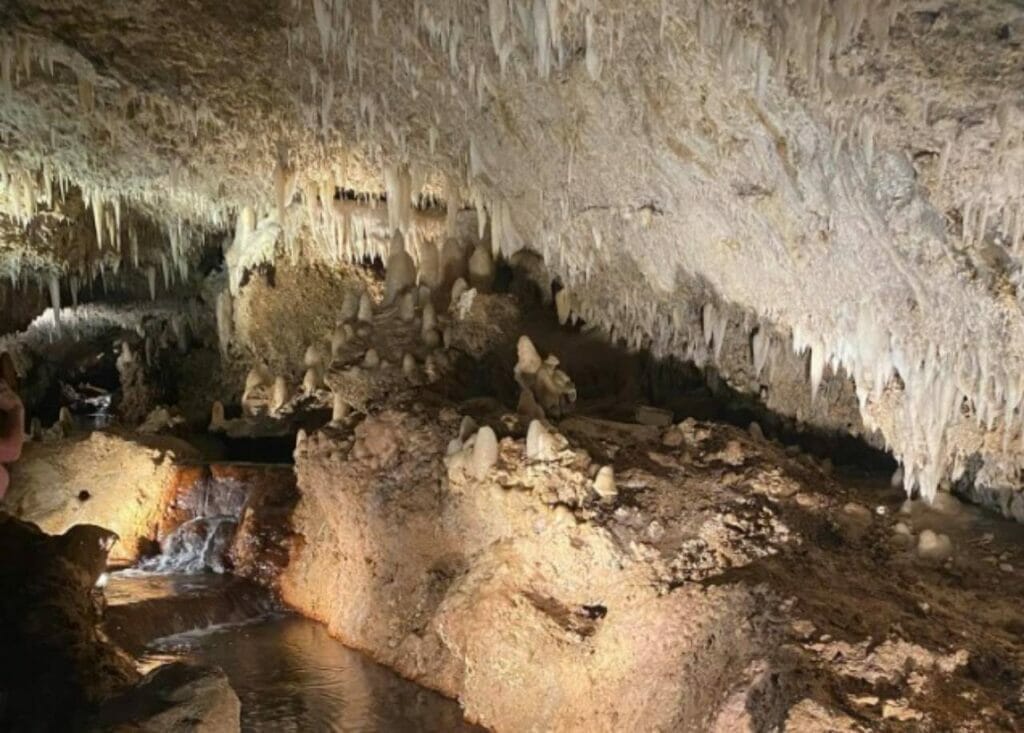 Embark on an underground expedition at Harrison's Cave, a magnificent limestone cavern system.
Hop aboard a tram and venture deep into the heart of the cave, marveling at the stalactites, stalagmites, and cascading waterfalls along the way. The knowledgeable guides will provide intriguing insights into the cave's formation and the unique ecosystem that thrives within.
It's an educational and awe-inspiring adventure that will captivate the entire family.
4. Barbados Wildlife Reserve: Up Close with Nature
For a close encounter with the island's remarkable wildlife, the Barbados Wildlife Reserve is a must-visit.
Stroll through lush tropical forests and observe Barbados' native animals in their natural habitat.
Watch mischievous green monkeys as they swing from tree to tree, spot colorful birds soaring overhead, and encounter graceful deer grazing in the open spaces. The reserve also features a reptile house, where you can get up close with snakes and turtles.
It's a fantastic opportunity for kids to learn about and appreciate the diversity of Barbados' wildlife.
5. Oistins Fish Fry: A Taste of Barbadian Culture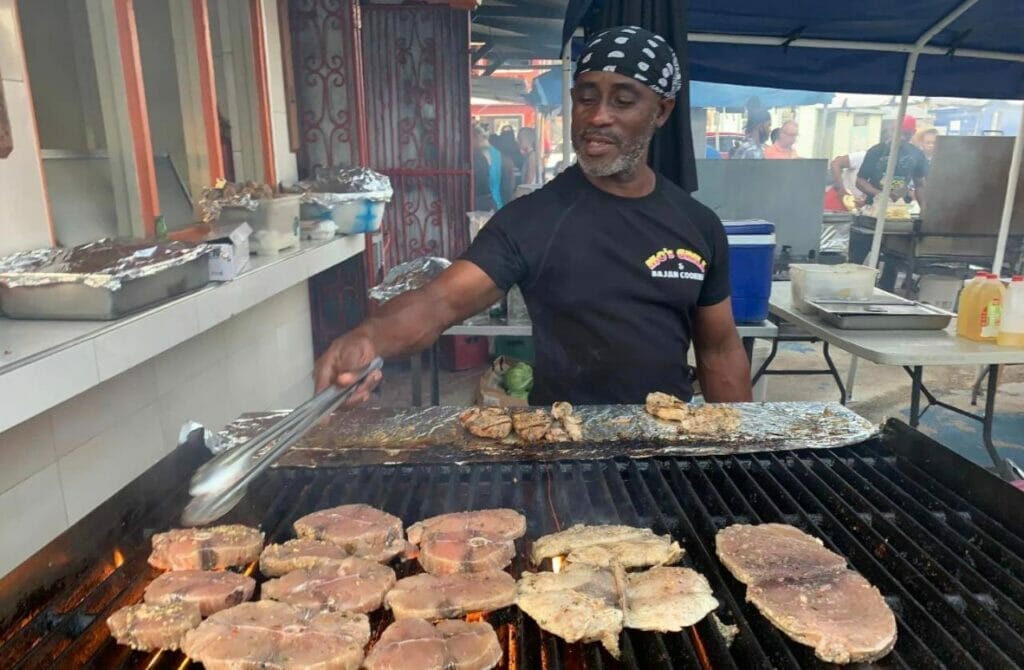 No visit to Barbados would be complete without experiencing the vibrant Oistins Fish Fry.
Every Friday night, this bustling fishing village comes alive with a lively atmosphere and mouthwatering aromas. Join the locals and indulge in a feast of freshly caught seafood, grilled to perfection. Dance to the rhythm of calypso music, try your hand at limbo, and let the kids join in the fun with face painting and other activities.
It's an authentic cultural experience that will leave your family with a taste of Barbadian traditions.
FAQ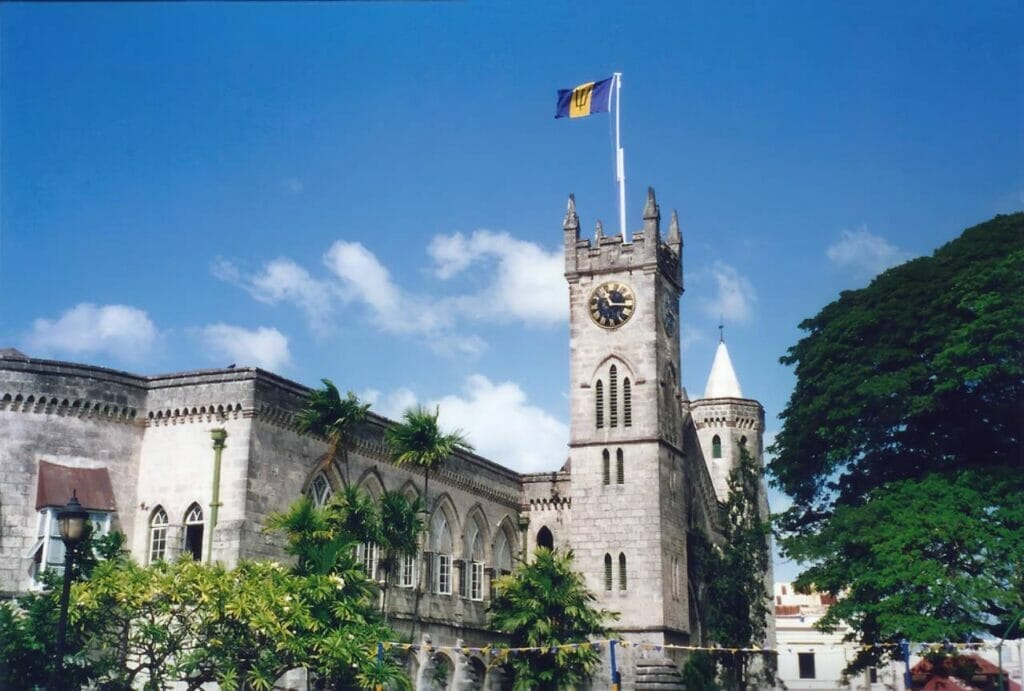 Is Barbados fun for families?
Barbados is a delightful destination for families, offering a plethora of enjoyable activities and attractions. From exploring captivating sea caves and embarking on thrilling submarine tours to encountering diverse wildlife and savoring authentic cultural experiences like the Oistins Fish Fry, Barbados caters to the interests and preferences of all family members. With its inviting beaches, vibrant atmosphere, and rich natural beauty, Barbados ensures that families create unforgettable memories together.
Is Barbados a good family destination?
Barbados is an exceptional family destination, renowned for its family-friendly amenities and engaging activities. The island boasts a range of attractions that cater specifically to families, such as the Atlantis Submarine Tour, Animal Flower Cave, Harrison's Cave, Barbados Wildlife Reserve, and the vibrant Oistins Fish Fry. With its welcoming atmosphere, pristine beaches, and diverse array of experiences, Barbados offers a perfect blend of adventure, relaxation, and cultural immersion for families of all ages.
What is Barbados famous for?
Barbados is famous for its breathtaking beaches, vibrant culture, and warm hospitality. Renowned as the birthplace of rum, the island is also known for its lively music, including calypso and reggae. Barbados' rich history, reflected in its UNESCO-listed capital Bridgetown and historic plantations, adds to its allure. The island's vibrant festivals, delectable cuisine, and diverse natural beauty, including stunning coral reefs and underwater wonders, further contribute to its fame as a tropical paradise.
What to experience in Barbados?
Barbados offers a multitude of unforgettable experiences. Immerse yourself in the underwater world with activities like the Atlantis Submarine Tour or snorkeling in vibrant coral reefs. Discover the island's natural wonders, including the enchanting Animal Flower Cave and the magnificent Harrison's Cave. Encounter remarkable wildlife at the Barbados Wildlife Reserve and indulge in the vibrant atmosphere of the Oistins Fish Fry. From scenic drives along the coast to exploring historical sites and enjoying water sports, Barbados provides a diverse range of experiences for every visitor.
Why is Barbados a tourist attraction?
Barbados is a highly sought-after tourist attraction due to its captivating blend of natural beauty, cultural richness, and warm hospitality. The island's pristine white-sand beaches, clear turquoise waters, and year-round pleasant climate make it an idyllic tropical paradise. Barbados' vibrant culture, manifested through its music, dance, festivals, and culinary delights, captivates visitors seeking an authentic Caribbean experience. The diverse array of attractions, from historic landmarks to underwater wonders, ensures there is something for every traveler, solidifying Barbados as a top tourist destination.