3 Barbados Accommodations for Every Budget
Whether you seek opulent refinement or a comfortable retreat, Barbados accommodations cover various options to suit every budget.
From lavish resorts boasting breathtaking views and world-class amenities like Sandy Lane, Coral Reef Club, and The Crane. To mid-range hotels like Accra Beach Hotel & Spa and South Gap Hotel providing comfort and convenience.
And don't forget charming guesthouses such as Tropical Winds and Sea-U Guest House. All the way to unique boutique hotels like Little Arches Boutique Hotel and Atlantis Hotel, Barbados has something for everyone.
For those seeking ultimate privacy and luxury, beachfront villas like Villa Bonita, Coral Cove Villas, and Mullins Grove offer an exquisite home away from home. Discover the best accommodations to stay in Barbados, tailored to fulfill your desires and exceed your expectations.
| Accommodation Type | Examples |
| --- | --- |
| Luxury Resorts | Sandy Lane, Coral Reef Club, The Crane |
| Mid-Range Hotels | Accra Beach Hotel & Spa, South Gap Hotel |
| Budget-Friendly Guesthouses | Tropical Winds, Sea-U Guest House, Melbourne Inn |
| Unique Boutique Hotels | Little Arches Boutique Hotel, Atlantis Hotel, Yellow Bird Hotel |
| Beachfront Villas | Villa Bonita, Coral Cove Villas, Mullins Grove |
Barbados Luxury Resorts: Unparalleled Elegance and World-Class Amenities
When it comes to indulgence and pampering, Barbados boasts an impressive selection of luxury resorts that redefine opulence. These lavish havens offer a blend of breathtaking views, impeccable service, and an array of upscale amenities. Let's take a closer look at a few renowned options:
Sandy Lane: Nestled on the platinum coast of Barbados, Sandy Lane is the epitome of luxury. This iconic resort features spacious suites and villas, exquisitely designed with contemporary elegance. Enjoy rejuvenating spa treatments, championship golf courses, and a pristine beach just steps away.
Coral Reef Club: Immerse yourself in timeless charm at the Coral Reef Club. With its lush gardens and colonial-style architecture, this resort captures the essence of Barbadian luxury. Relax by the pool, savor gourmet cuisine, and experience personalized service that exceeds expectations.
The Crane: Perched atop a dramatic cliff overlooking the turquoise Caribbean Sea, The Crane is a true Caribbean gem. Indulge in the opulence of private plunge pools, spacious suites, and world-class dining. Don't miss the opportunity to swim in the famous Crane Beach, consistently ranked among the world's best.
Mid-Range Hotels in Barbados: Comfort and Convenience at a Reasonable Price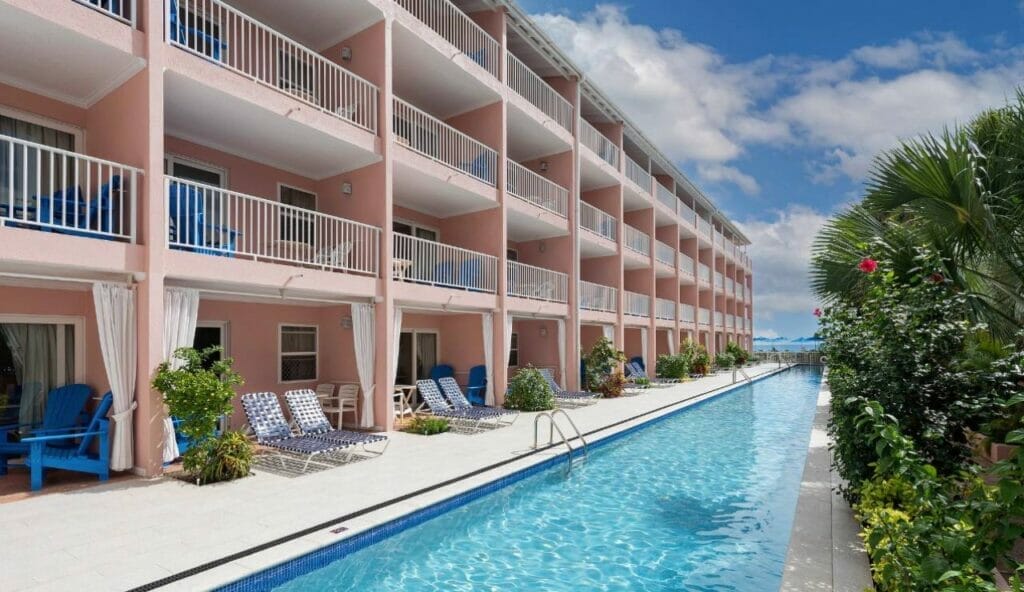 Barbados has a selection of mid-range hotels that offer comfort and convenience for guests looking for a mix between budget and quality. These establishments offer comfortable accommodations and amenities to ensure a pleasant stay without breaking the bank. Here are a few noteworthy choices:
Accra Beach Hotel & Spa: Accra Beach Hotel & Spa, which is situated on the exciting South Coast, provides a great blend of affordability and luxury. Take advantage of the roomy accommodations, stunning seaside setting, and on-site eating choices. The hotel's friendly staff and relaxed atmosphere create a welcoming home away from home.
South Gap Hotel: Situated in the heart of St. Lawrence Gap, South Gap Hotel is a budget-friendly gem known for its friendly vibe. The hotel's luxurious accommodations provide amazing ocean views, and its convenient location makes it simple to access the island's beautiful beaches, restaurants, and nightlife.
Butterfly Beach Hotel: Set on the lively South Coast, Butterfly Beach Hotel offers a tranquil retreat at an affordable price. Enjoy the relaxed atmosphere, the white sand beach, and the beachfront restaurant of the hotel. The spacious rooms and attentive service make it an excellent choice for a relaxing getaway.
Budget-Friendly Barbados Guesthouses: Charming and Authentic Caribbean Experience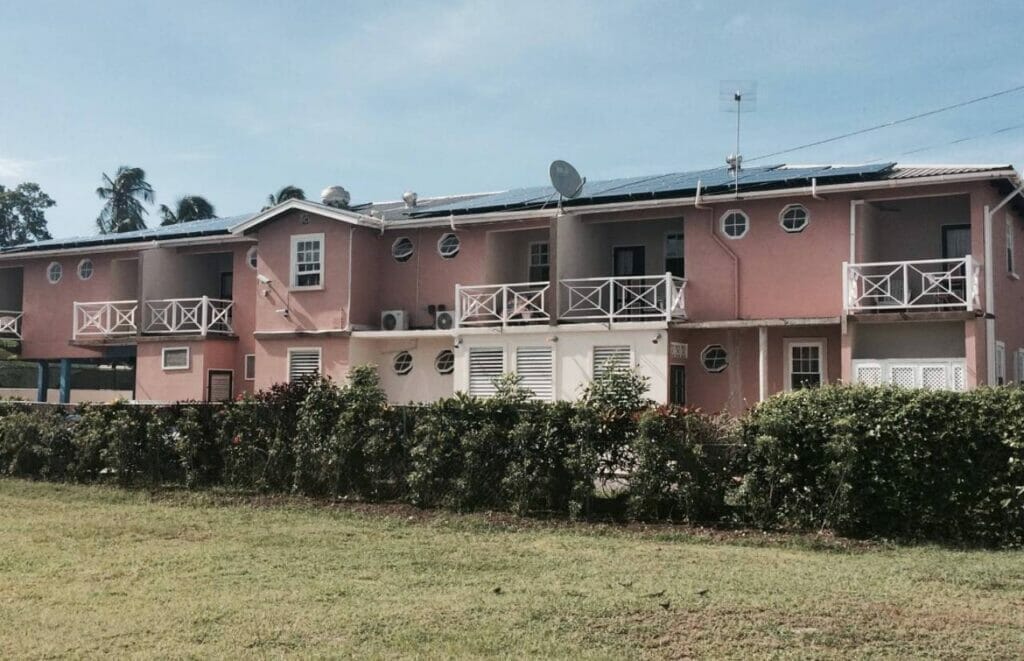 A wide variety of inexpensive guesthouses that embody the real essence of the Caribbean are available in Barbados for guests looking for an authentic and immersive experience on a tight budget. These charming accommodations often reflect the island's vibrant culture and offer an opportunity to connect with local residents. Consider these options for an affordable stay:
Tropical Winds: Situated in the heart of Oistins, Tropical Winds guesthouse provides cozy rooms and a warm, welcoming atmosphere. Immerse yourself in the local culture by exploring the nearby fish market and savoring delicious Bajan cuisine at the famous Oistins Friday Night Fish Fry.
Sea-U Guest House: Tucked away on the rugged East Coast, Sea-U Guest House offers a serene escape surrounded by nature. This eco-friendly retreat features rustic-chic rooms with breathtaking ocean views. Take advantage of the nearby hiking trails, picturesque beaches, and authentic local experiences.
Melbourne Inn: Located in the lively Hastings area, Melbourne Inn offers affordable comfort in a central location. With its spacious rooms and friendly staff, this guesthouse provides a cozy and convenient base for exploring the island. Don't miss out on nearby attractions like the vibrant boardwalk and the historic Garrison area.
Unique Barbadian Boutique Hotels: A Quirky Escape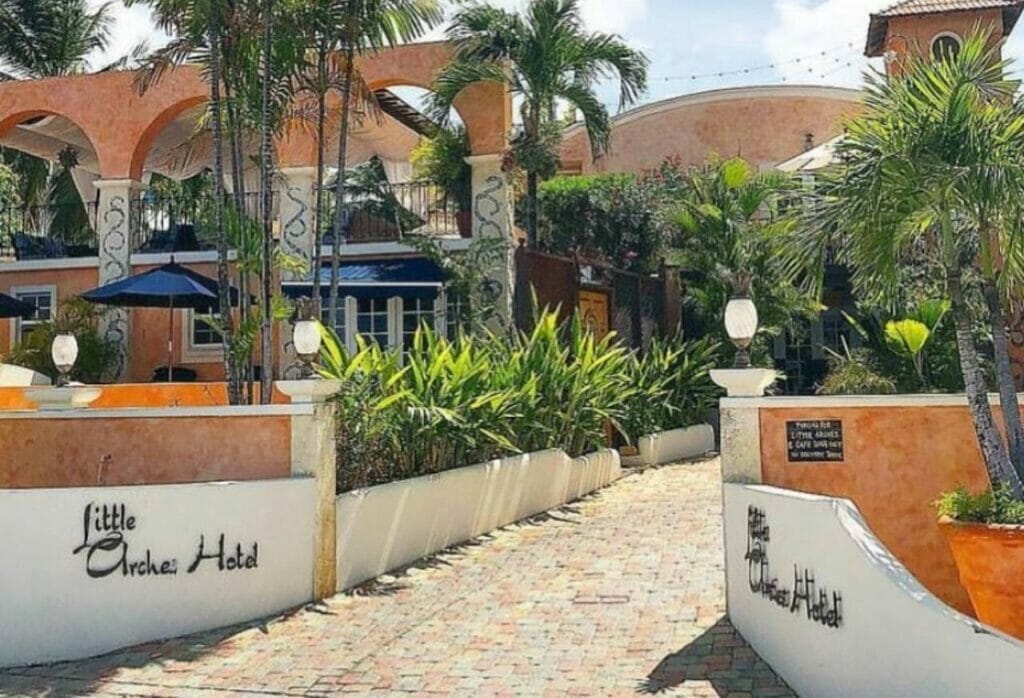 Barbados is home to numerous distinctive boutique hotels that provide a lovely diversion from the usual for tourists looking for a one-of-a-kind experience. These establishments pride themselves on their individuality, charm, and attention to detail. Here are a few examples of the quirky escapes you can find:
Little Arches Boutique Hotel: Nestled on the South Coast, Little Arches Boutique Hotel exudes romance and tranquility. This adults-only retreat features artistic décor, intimate surroundings, and personalized service. Each room is uniquely designed, creating a whimsical atmosphere that enchants guests from the moment they arrive.
Atlantis Hotel: Situated on the rugged East Coast, Atlantis Hotel captures the essence of Barbadian heritage and natural beauty. This boutique hotel, housed in a beautiful 19th-century structure, combines old-world elegance with contemporary conveniences. Enjoy the mesmerizing views of the Atlantic Ocean, authentic Bajan food, and tranquility of this coastal treasure.
Yellow Bird Hotel: Located in the vibrant St. Lawrence Gap area, Yellow Bird Hotel offers a colorful and contemporary escape. This boutique hotel has hip, colorfully decorated rooms, a rooftop patio with panoramic views, and convenient access to the buzzing nightlife. Immerse yourself in the energetic atmosphere of this boutique gem.
Barbados Beachfront Villas: Ultimate Privacy and Luxury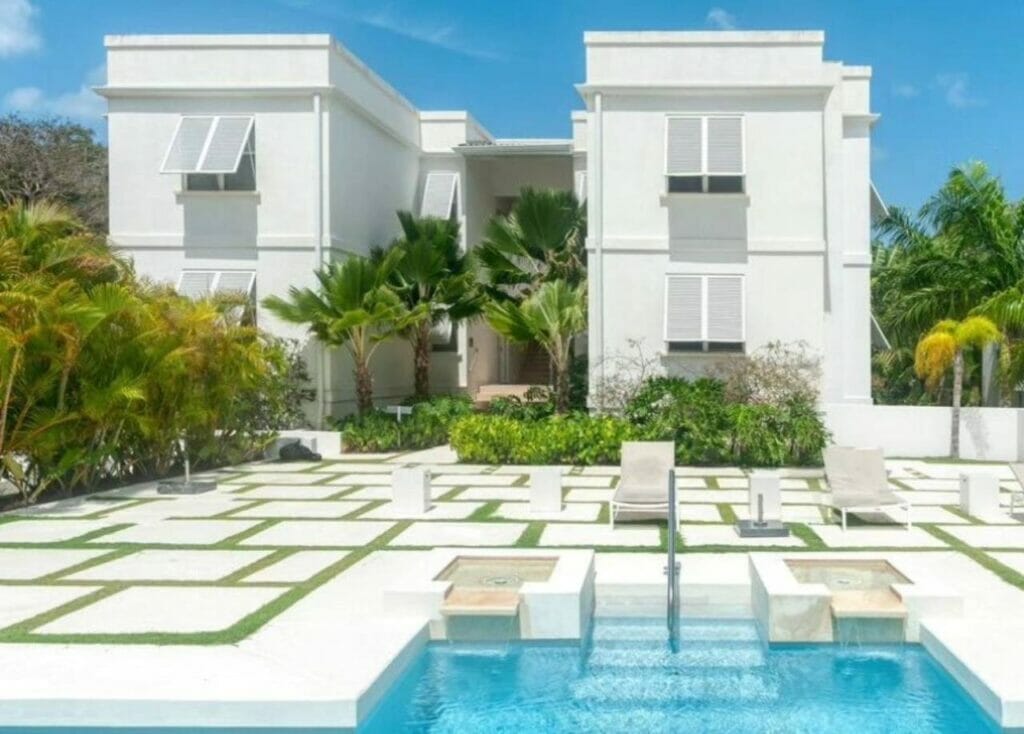 For those seeking the utmost privacy and luxury, renting a beachfront villa in Barbados is a superb option. These opulent retreats offer a home away from home, with the added allure of stunning ocean vistas and direct access to the beach. Consider the following when exploring beachfront villas:
Villa Bonita: Situated on the prestigious West Coast, Villa Bonita is a true paradise. This expansive villa offers luxurious living spaces, private pools, and impeccable service. Indulge in the beauty of your surroundings, relish in the exclusivity, and create unforgettable memories in this seaside haven.
Coral Cove Villas: Coral Cove Villas in Paynes Bay offers a selection of luxurious beachfront villas with cutting-edge design and top-notch facilities. Private patios, generous living spaces, and stunning views of the Caribbean Sea are features of each house. Enjoy the privacy and comfort of your own villa while still being within reach of the island's attractions.
Mullins Grove: Nestled near Mullins Beach, Mullins Grove offers a selection of luxurious villas and suites with elegant Caribbean-inspired décor. Enjoy the seclusion of your own private villa while still having access to resort-style amenities, including a swimming pool and a restaurant. Bask in the tranquility and luxury of this beachfront oasis.
FAQ
What Part Of Barbados Is Best To Stay?
The West Coast, also known as the Platinum Coast, offers luxurious resorts, pristine beaches, and calm waters ideal for swimming. The South Coast is lively with a range of accommodations, restaurants, and nightlife. The East Coast offers rugged beauty and is perfect for surfing and exploring nature. Choose the part that aligns with your desired experience.
Is Barbados A Good Place For A Family Vacation?
Barbados is an excellent destination for a family vacation. It has a number of family-friendly activities and attractions to offer thanks to its warm climate, gorgeous beaches, and hospitable population. From exploring marine life at the Atlantis Submarine to visiting the Barbados Wildlife Reserve, there are numerous opportunities for fun and educational experiences that cater to all age groups.
Is It Expensive In Barbados?
Barbados can be relatively expensive compared to some other Caribbean destinations. Depending on where you stay, where you eat, and how opulent your lodgings are, the cost of these things might change. However, with careful planning and research, it is possible to find options that fit different budgets. Exploring local markets, dining at local eateries, and utilizing public transportation can help manage expenses while enjoying the beauty and charm of the island.
Is 7 Nights In Barbados Enough?
While a 7-night trip to Barbados might be a lovely holiday, you could find yourself yearning for more. The island has a wide variety of attractions, like as historical landmarks, gorgeous beaches, a dynamic culture, and delectable food. Consider extending your stay if you wish to fully immerse yourself in the Barbadian lifestyle and explore the various regions of the island.
How Many Nights Should I Stay In Barbados?
To truly experience the essence of Barbados, it is recommended to stay for at least 10 to 14 nights. This duration allows ample time to explore the different coasts, engage in various activities, soak up the local culture, and indulge in the island's culinary delights. However, even a shorter stay can offer a memorable experience, provided you plan your itinerary wisely.