15 Best Bahamas Luxury Resorts
Escape to paradise and indulge in the ultimate luxury experience at the breathtaking luxury resorts nestled in the sun-kissed haven of the Bahamas. These Bahamas luxury resorts will enchant even the most discriminating tourists, whether you're looking for luxurious seaside villas, first-rate facilities, or unmatched pampering.
Embark on a journey of relaxation and sophistication as we introduce you to the very best of the Bahamas' luxury resorts. These resorts invite you to immerse yourself in complete bliss and make lifelong memories that will last long after the sun sets on this Caribbean paradise.
Nassau Luxury Resorts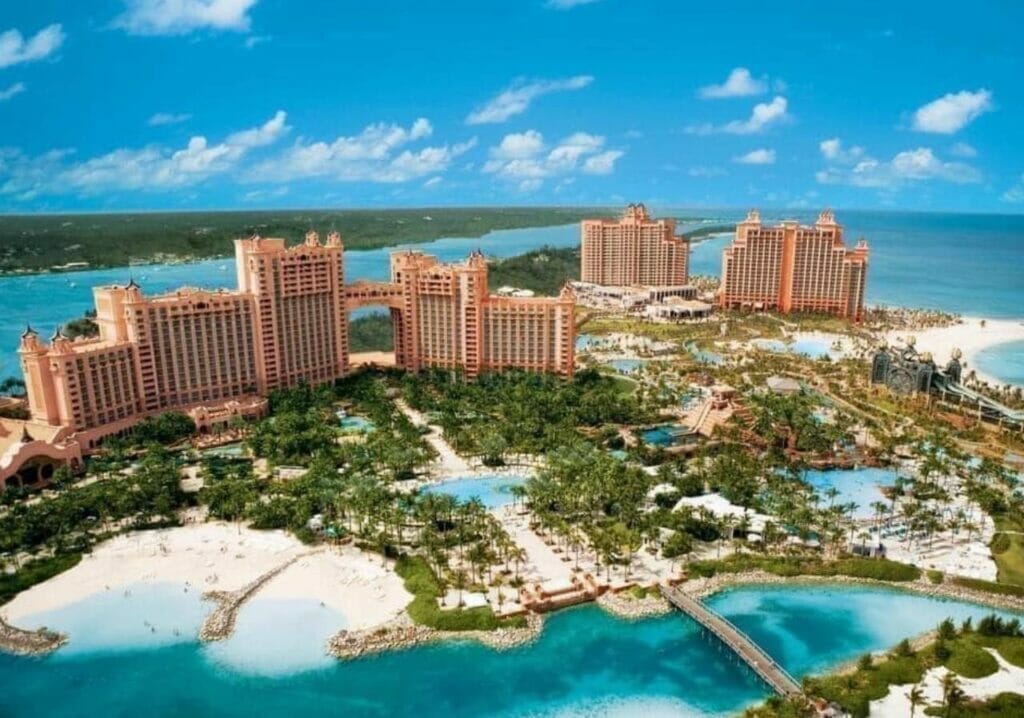 No exploration of Bahamas luxury resorts would be complete without a deep dive into the luxurious accommodations in Nassau, the bustling hub and capital of the Bahamas. Offering a unique blend of metropolitan charm and tropical paradise, Nassau is home to some of the most luxurious resorts that serve as perfect sanctuaries for anyone looking to indulge in the Bahamas' idyllic splendor.
A prime example is the world-renowned Atlantis Paradise Island Resort. More than just a resort, Atlantis is a universe unto itself. A magnificent casino, an 18-hole golf course, a marine environment, a water park, and a spa are all located here, and they are all tucked between five different hotels. Guests at Atlantis are immersed in lavish surroundings, with each suite offering breath-taking views of the ocean or the lush resort grounds. Luxuries abound from fine dining experiences to personal concierge services, ensuring an unforgettable stay.
Luxury Resorts in Nassau
Other examples of luxurious resorts in Nassau include:
The Cove Atlantis: This exclusive and ultra-luxurious resort is part of the Atlantis Paradise Island complex. It provides access to a private beach and pool as well as large, tastefully furnished rooms with private balconies. The resort also features gourmet dining options, a chic lounge, and a tranquil spa.
Rosewood Baha Mar: Situated within the prestigious Baha Mar resort complex, Rosewood offers a sophisticated and refined experience. The resort offers opulent suites and rooms with ocean views that are furnished tastefully and equipped with modern conveniences. Guests can indulge in world-class dining, unwind at the private pool and cabanas, and enjoy exclusive access to the Baha Mar Golf Club.
The Ocean Club, A Four Seasons Resort: Located on a pristine stretch of beach, this iconic resort combines timeless elegance with modern luxury. The Ocean Club offers luxurious guestrooms, suites, and villas with stunning ocean or garden views. Guests can enjoy world-class dining options, a tranquil spa, and access to the resort's championship golf course.
Grand Hyatt Baha Mar: This lavish resort is part of the Baha Mar complex and offers an array of luxurious accommodations, including spacious rooms, suites, and residences. Guests can relax at the resort's multiple pools, enjoy a variety of dining options, try their luck at the casino, and rejuvenate at the luxurious spa.
SLS Baha Mar: A stylish and contemporary resort, SLS Baha Mar offers a sophisticated and vibrant atmosphere. The resort features beautifully designed rooms and suites, exquisite dining venues, a rooftop lounge with panoramic views, and a private beach experience. Guests can also enjoy access to the Baha Mar complex's amenities, including the casino and golf course.
These resorts in Nassau provide exceptional service, world-class amenities, and a seamless blend of luxury and natural beauty, ensuring an unforgettable experience for discerning travelers.
Exuma Luxury Resorts
Shifting our attention to the Exumas, an archipelago of 365 cays and islands in the Bahamas, we find a whole new level of luxury. The Exumas, renowned for their sapphire-blue waters and powdery sand beaches, are the epitome of secluded island luxury. The natural beauty of the Exumas provides the perfect backdrop for the extraordinary resorts that dot its islands.
Among them, Sandals Emerald Bay stands out with its all-inclusive luxury package. This resort provides an intimate experience in a stunning tropical setting. Each of the rooms and suites offer spectacular views and luxury amenities including 24/7 room service, plush robes, and a private balcony or patio. The resort even features a Greg Norman-designed golf course, a world-class marina, and a spa, providing guests with numerous activities without having to leave the comfort of the resort. The dining experience at Sandals Emerald Bay is equally splendid, with seven restaurants offering a culinary journey around the world. It's difficult to think of a more opulent vacation than this one with the ocean as your backdrop.
Luxury Resorts in Exuma
Other luxury resorts in the Exumas include:
Fowl Cay Resort: This private island resort offers a truly exclusive and intimate experience. Guests have the entire island to themselves, with access to just six elegantly appointed villas. Each villa comes with its own golf cart, allowing guests to explore the island's beautiful beaches and pristine waters. The resort provides personalized service, including a dedicated concierge and private chef, ensuring a tailored and luxurious stay.
Grand Isle Resort & Spa: Situated on Great Exuma, this resort offers spacious and luxurious villas with breathtaking ocean views. The villas offer a home-away-from-home feeling with their luxury amenities, private balconies, and complete kitchens.Guests can indulge in spa treatments, relax by the infinity pool, and enjoy gourmet dining at the resort's restaurant.
Staniel Cay Yacht Club: Located on Staniel Cay, this boutique resort offers a unique blend of luxury and adventure. Guests can stay in colorful waterfront bungalows or private villas, all featuring charming Caribbean-style decor. The resort provides access to a fleet of boats, allowing guests to explore the famous swimming pigs at Big Major Cay, the stunning Thunderball Grotto, and other nearby attractions. With its laid-back atmosphere and pristine surroundings, the Staniel Cay Yacht Club offers a truly unforgettable experience.
Musha Cay: Owned by renowned illusionist David Copperfield, Musha Cay is an ultra-exclusive private island resort that can be rented out in its entirety. The resort accommodates up to 24 guests in luxurious villas and offers unparalleled privacy and seclusion. Visitors may take advantage of the island's verdant scenery, white sandy beaches, and clear seas for snorkeling and fishing.
The Exuma Beach Resort: Nestled on a secluded beach, this boutique resort offers charming beachfront cottages and villas. The resort provides a peaceful and serene atmosphere, perfect for those seeking relaxation and tranquility. Guests can unwind at the beachfront infinity pool, enjoy water sports activities, and savor delicious Bahamian cuisine at the resort's restaurant.
These five-star hotels in the Exumas provide unsurpassed comfort, seclusion, and individualized service while allowing visitors to fully appreciate the natural beauty of the islands. Whether it's a romantic getaway or a family vacation, the Exumas offer a slice of paradise with a touch of luxury.
Luxury Resorts in Out Islands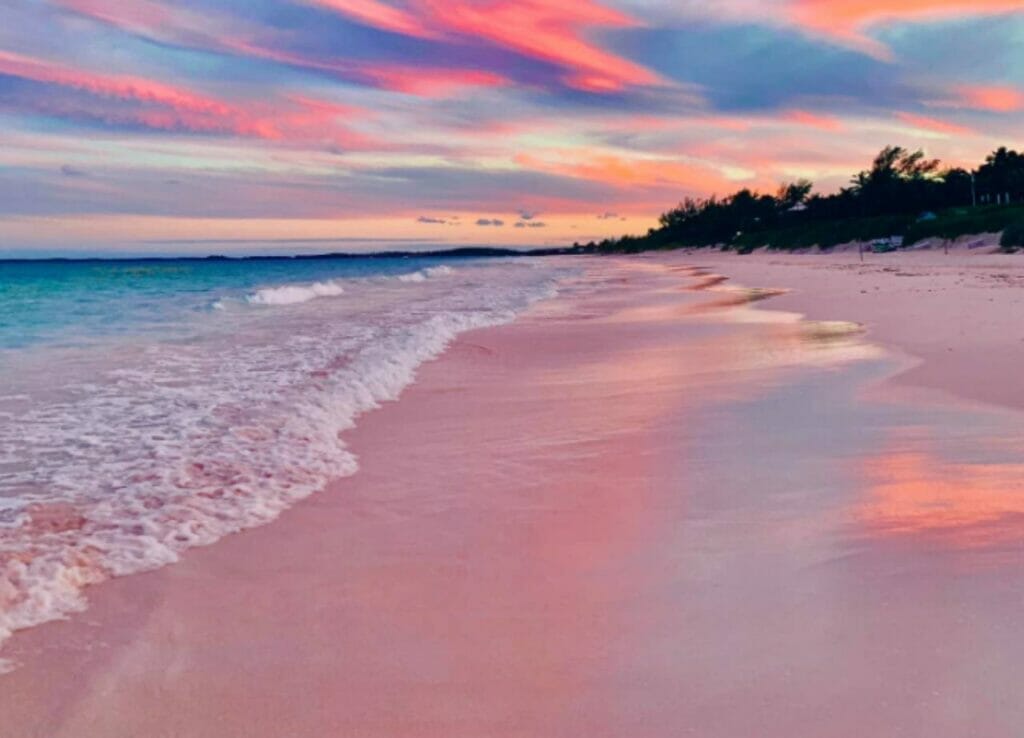 Venturing further into the Bahamas, we find ourselves in the Out Islands. These islands are where you truly escape from the world, offering unspoiled beauty and tranquility. Each island boasts an array of luxury resorts that take full advantage of the stunning natural landscapes while offering exceptional services and amenities.
On the island of Eleuthera, The Cove Resort is a hidden gem that beautifully encapsulates Out Islands luxury. With its stunningly modern design that seamlessly blends with the surroundings, The Cove offers an exclusive boutique experience. All of the guest accommodations—rooms, suites, and villas—are created with calm and comfort in mind, offering visitors a peaceful respite from their everyday routines. You will experience an unmatched degree of luxury, whether you are relaxing by the infinity pool with a view of the turquoise seas or eating at the fine restaurant serving both local and international cuisine.
Meanwhile, over at Andros Island, Kamalame Cay offers a unique blend of barefoot luxury and natural beauty. This private island resort promises a personalized and intimate stay. Luxury here is in the details: the softest linens, the freshest local ingredients, the perfect cocktail to watch the sunset, and the staff's attentive care. On the largest yet least explored island in the Bahamas, you can spend your day fishing, exploring the island's famous Blue Holes, or simply lounging in your private beachfront cottage. The options for indulgence are endless in these Out Islands' luxury resorts.
Luxury Resorts in Out Islands
Other luxury resorts in the Out Islands of the Bahamas include:
Pink Sands Resort (Harbour Island): Situated on the famous Pink Sands Beach, this resort offers elegant and spacious cottages and villas surrounded by lush gardens. Guests can enjoy breathtaking views, relax by the resort's freshwater pool, indulge in spa treatments, and savor delectable cuisine at the beachfront restaurant.
Cape Eleuthera Resort & Marina (Eleuthera): Nestled on a secluded peninsula, this resort provides a serene and eco-friendly retreat. Visitors may select from cozy waterfront cabins or villas and partake in a variety of activities including fishing, kayaking, and snorkeling. A marina, a restaurant with expansive ocean views, and a spa are all included in the resort's amenities.
Tiamo Resort (South Andros Island): This eco-friendly resort offers luxurious accommodations in the midst of a pristine natural environment. Guests can stay in stylish beachfront villas or treehouse-style bungalows, all with private pools or direct beach access. The resort emphasizes sustainable practices and offers activities like diving, snorkeling, and exploring nearby blue holes and nature reserves.
The Dunmore (Harbour Island): With its colonial charm and timeless elegance, The Dunmore offers a sophisticated and luxurious island getaway. The resort features beachfront cottages and suites with private patios or balconies, a stunning beachfront pool, a gourmet restaurant, and attentive service. Guests can enjoy water sports, explore the island on bicycles, or simply unwind on the pristine beach.
Fowl Cay Resort (Exumas): While mentioned previously as a luxury resort in the Exumas, it is worth noting that Fowl Cay Resort is located on a private island and provides an exclusive experience in the Out Islands. With its private villas, dedicated staff, and personalized activities, Fowl Cay Resort ensures a truly luxurious and secluded retreat.
These luxury resorts in the Out Islands of the Bahamas offer a serene and idyllic escape, surrounded by pristine nature and providing world-class amenities and services. These resorts provide an unmatched degree of luxury and relaxation, whether it is relaxing on secluded beaches, enjoying water sports, or simply taking in the peace and quiet of the surroundings.
Unique Amenities and Services
Atlantis Paradise Island Resort (Nassau)
Catering to a broad audience, Atlantis Paradise Island Resort ensures that honeymooners, families, and solo travelers all have packages tailored to their needs. For the newlyweds, the 'Celebrate Love' package includes a romantic sunset cruise and a couples massage at the Mandara Spa. Families will appreciate the 'Atlantis Family Fun' package, which includes access to the Aquaventure water park and the Atlantis Kids Adventure program. For foodies, the resort offers an impressive selection of over 21 restaurants and 19 bars, with cuisines ranging from Asian fusion at Nobu to classic French at Café Martinique.
Sandals Emerald Bay (Exuma)
A distinct feature of Sandals Emerald Bay is their golf package, which includes unlimited play at the Greg Norman-designed course, one of the finest oceanside golf courses in the Caribbean. For those seeking culinary adventures, the resort's 'Discovery Dining' experience takes you on a gastronomic journey across the globe, from the Parisian Café de Paris to the hearty Italian fare at Il Cielo. Couples on their honeymoon can opt for the 'Love Nest Suites' offering a private and romantic getaway with professional butler service.
The Cove Resort (Eleuthera)
A unique feature at The Cove Resort is their wellness offerings. The spa provides holistic treatments in a serene setting, and guests can join yoga sessions held at sunrise. The resort's 'Romantic Rendezvous' package is a favorite among couples, offering private beach dinners, couples massages, and a sunset cocktail cruise.
Kamalame Cay (Andros)
Adventure lovers will appreciate the resort's guided nature tours and diving experiences, which explore the island's blue holes and vibrant coral reefs. For honeymooners, the 'Barefoot Luxury' package includes a private beach picnic, a couples spa treatment, and a candlelit dinner on their private veranda.
FAQ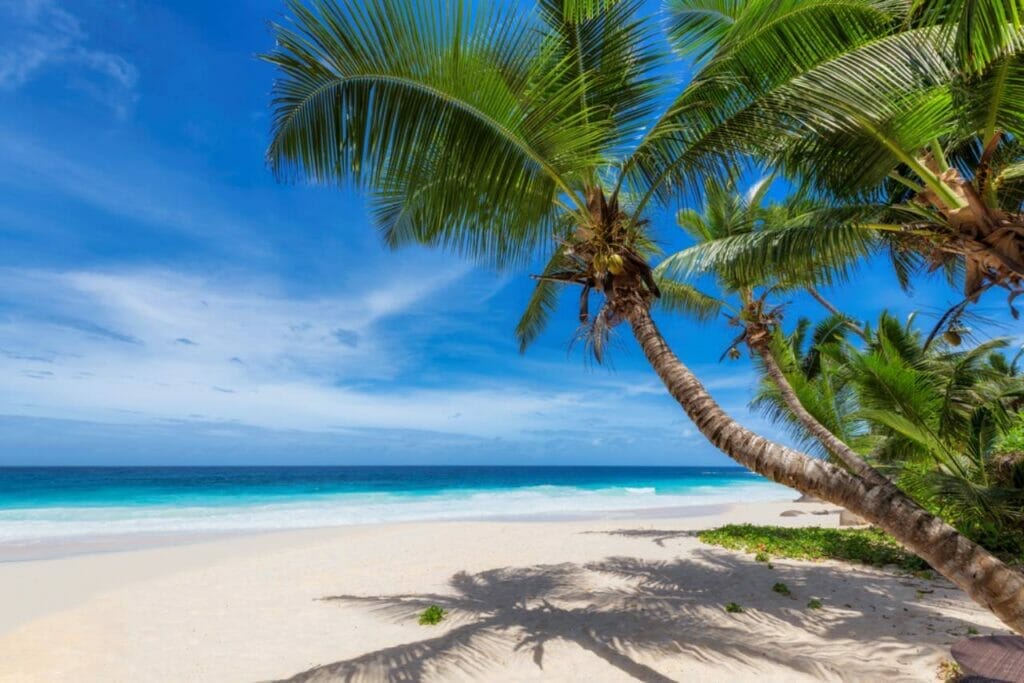 What are the best areas to stay in The Bahamas?
The Bahamas offers several exceptional areas to stay, each with its own allure. Nassau, the vibrant capital, boasts a mix of stunning beaches, historical sites, and bustling markets. For a more secluded retreat, the Exumas Islands allure with their pristine beaches and opportunities for snorkeling and swimming with pigs. The Paradise Island, connected to Nassau by a bridge, is renowned for its luxurious resorts and the famous Atlantis Paradise Island, an iconic entertainment destination.
How much would a trip to Bahamas cost?
A vacation to the Bahamas may cost more or less depending on the time of year, the type of lodging selected, and the activities that are preferred. The typical range for a weeklong vacation with flights, lodging, food, and activities is between $2,500 and $4,500 per person. However, luxury experiences and high-end resorts can significantly increase the overall cost.
What is the largest holiday resort in The Bahamas?
The largest holiday resort in the Bahamas is the Atlantis Paradise Island. This gorgeous resort, which is located on Paradise Island, just off the coast of Nassau, provides a wide range of attractions, including a sizable water park, marine exhibits, a casino, a golf course, and a choice of eating and entertainment options. With its sprawling layout and diverse attractions, Atlantis Paradise Island promises an unforgettable vacation experience for visitors of all ages.