Escape to paradise with a week-long adventure in the Bahamas, where sun-soaked, crystal-clear waters and vibrant island culture await. Embark on an ideal itinerary that takes you on a whirlwind tour of this tropical paradise, from the bustling streets of Nassau to the serene shores of the Out Islands. This Bahamas itinerary will help you…
Indulge in thrilling water sports, explore ancient ruins, savor delectable Caribbean cuisine, and immerse yourself in the vibrant rhythms of local music.
Whether you seek relaxation or adventure, the Bahamas offers the perfect blend of idyllic landscapes and cultural experiences to make your dream vacation a reality. Pack your swimsuit, sunscreen, and a sense of wanderlust for an unforgettable week in this Caribbean gem.
Day 1-2: Nassau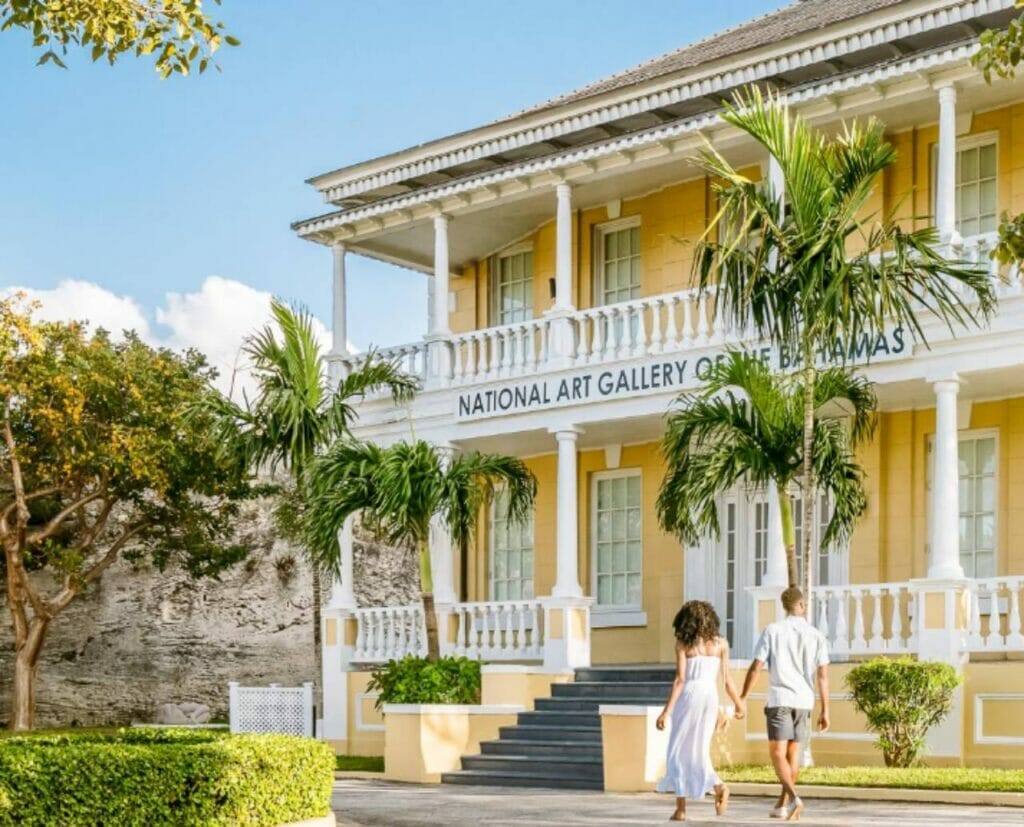 Start your week in the Bahamas in Nassau, the vibrant capital city, known for its spectacular beaches, impressive colonial architecture, and a rich pirating history that would delight anyone's inner history buff. Stroll around the city's cobblestone streets, admire the colorful colonial buildings, or learn about the island's swashbuckling past at the Pirates of Nassau Museum.
On your second day, no visit to Nassau is complete without exploring the stunning marine life. Head over to the Atlantis Paradise Island resort and discover the myth of Atlantis in the Ruins Lagoon, teeming with exotic marine life. If you're feeling more adventurous, dive into the deep at Stuart's Cove, renowned for its exciting scuba diving and snorkeling opportunities.
Take a leisurely stroll down Cable Beach, one of Nassau's most stunning stretches of beach, and soak up the sun while admiring the spectacular ocean vistas.
Visit Fort Fincastle, a historic fortress perched on top of Bennet's Hill, offering panoramic views of Nassau and the surrounding area.
Explore the vibrant Straw Market, where you can find a variety of handmade crafts, straw baskets, and local souvenirs.
At the National Art Gallery of The Bahamas, you may immerse yourself in Bahamian culture by viewing a collection of modern and traditional Bahamian artwork.
Indulge in delicious Bahamian cuisine at one of the local restaurants or street food stalls, trying specialties like conch fritters, cracked conch, and guava duff.
Discover the underwater wonders of Nassau by going on a snorkeling or diving excursion to sites like Clifton Heritage National Park or the Blue Hole.
Take a boat tour to the nearby Exuma Cays and swim with friendly nurse sharks at Compass Cay or relax on the pristine beaches of the famous Pig Beach, where you can swim with adorable swimming pigs.
Explore the historic Queen's Staircase, a 65-step staircase carved out of limestone rock, providing a glimpse into Nassau's colonial past.
Enjoy an evening at one of the lively local bars or nightclubs, where you can dance to Caribbean rhythms and sample tropical cocktails.
Take a scenic harbor cruise around Nassau Harbor, admiring the luxurious yachts and stunning waterfront mansions.
These activities and attractions in Nassau will ensure an unforgettable start to your week in the Bahamas, blending history, culture, natural beauty, and exciting adventures.
Day 3-4: Grand Bahama Island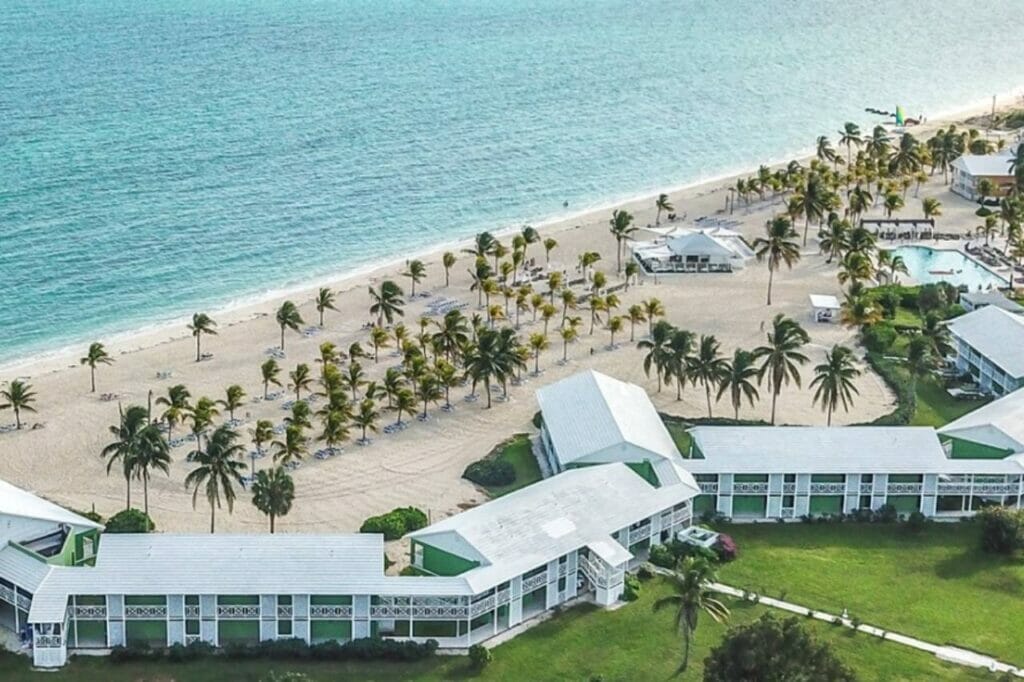 Catch a quick flight or a ferry ride to Grand Bahama Island, your next stop in this week-long adventure. Your third day could be spent exploring the amazing Lucayan National Park, home to one of the world's longest underwater cave systems. Trek through the mangroves, encounter an array of bird species, and end your hike at the gorgeous Gold Rock Beach.
On your fourth day, explore the Port Lucaya Marketplace for an authentic Bahamian shopping experience. The market is a bustling hub of activity, offering local handmade crafts, vibrant Bahamian art, and tropical fruits. As the sun sets, delight your senses at the Count Basie Square, where live music and cultural performances bring Bahamian traditions to life.
Experience thrilling water sports on Grand Bahama Island, such as jet skiing, paddleboarding, or parasailing along the pristine turquoise waters.
Embark on a kayaking or paddleboarding adventure through the island's picturesque waterways, mangrove forests, and hidden coves.
Take a boat journey to Peterson Cay National Park, a small deserted island surrounded by beautiful coral reefs that is ideal for snorkeling and discovering marine life.
Visit the park of the Groves, a magnificently designed botanical park packed with exotic flora, tumbling waterfalls, and fascinating fauna that provides a peaceful respite from the city.
Explore the island's natural marvels with a guided eco-tour, such as the Grand Bahama Nature Tours, which provide birding, nature walks, and wildlife encounters.
Indulge in a round of golf at one of Grand Bahama's world-class golf courses, such as the Lucayan Country Club or the Reef Course at the Grand Lucayan Resort.
Take a lovely bike ride around the island's coastline trails, or hire a scooter and explore at your leisure, uncovering hidden jewels along the route.
Explore the fascinating underwater world by going on a snorkeling or diving excursion to popular dive sites like the Theo's Wreck or the Shark Junction.
Enjoy a beachfront seafood feast at one of the island's waterfront restaurants, savoring Bahamian delicacies like conch salad, grilled lobster, or Bahamian-style cracked conch.
Witness the natural phenomenon of the Lucayan National Park's glowing blue holes at night, caused by bioluminescent organisms, creating a mesmerizing display of light in the dark.
Grand Bahama Island has a wide choice of activities and attractions that will allow you to immerse yourself in nature, learn about the local culture, and have exhilarating adventures throughout your visit.
Day 5: The Abacos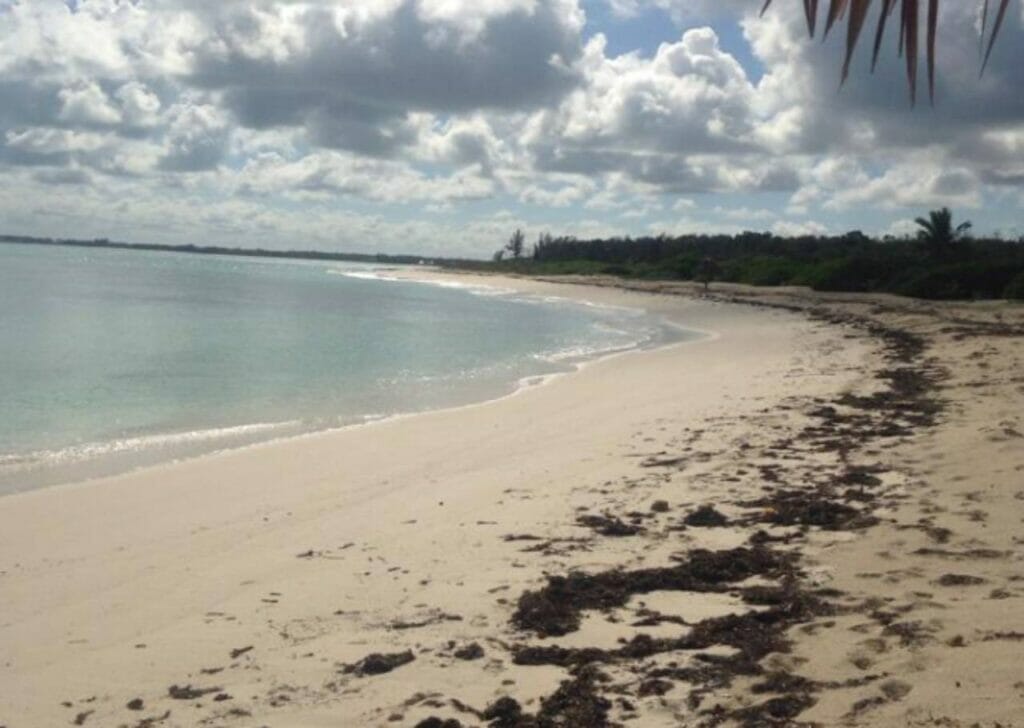 Next, you'll set sail to the beautiful Abacos, a 120-mile-long chain of tranquil islands and cays. Begin your day at Elbow Cay, where you can explore Hope Town, a quaint village with pastel-hued cottages and the iconic red-and-white striped lighthouse. It's the perfect opportunity to capture memorable holiday snaps.
In the afternoon, treat yourself to a thrilling boat ride to the swimming pigs at No Name Cay. These adorable pigs have made the island their home and are a unique Bahamian experience. As the day draws to a close, unwind at one of the stunning beaches with a Bahamian sunset you won't soon forget.
Discover the underwater wonders of the Abacos by snorkeling or diving in the vibrant coral reefs surrounding the islands. Dive sites like the Mermaid Reef and Fowl Cay National Park offer spectacular marine life and crystal-clear waters.
Go island hopping and visit Green Turtle Cay, known for its pristine beaches, charming colonial architecture, and the historic village of New Plymouth. Explore the picturesque streets, visit the Albert Lowe Museum, and enjoy a relaxing beach day.
Take a leisurely stroll along Treasure Cay Beach, renowned for its soft white sands and crystal-clear turquoise waters. Relax in the shade of palm trees, go for a swim, or try your hand at one of the many accessible water activities, such as kayaking or paddleboarding.
Enjoy a day of fishing in the Abacos, known for its excellent fishing opportunities. Charter a boat and try your luck at catching bonefish, tarpon, or even marlin. The islands offer a paradise for anglers of all levels.
Explore the underwater sculpture garden at Sandy Cay, an art installation created by the renowned artist and environmentalist, Willicey Tynes. Snorkel among the sculptures depicting Bahamian culture and marine life.
Visit the Wyannie Malone Historical Museum on Man-O-War Cay, dedicated to preserving the history and heritage of the Abacos. Learn about the area's shipbuilding and boat-building traditions and discover artifacts from the region's past.
Indulge in fresh seafood and Bahamian cuisine at one of the local restaurants and beachfront eateries. Savor delicious dishes like conch fritters, grilled fish, lobster, and Bahamian-style macaroni and cheese.
Experience the lively and vibrant atmosphere of the Abacos' famous "Junkanoo" festivals, which showcase traditional Bahamian music, dancing, and colorful parades. Check the local calendar for upcoming events and celebrations.
Take a scenic boat tour through the Abacos' stunning cays, exploring hidden beaches, uninhabited islands, and snorkeling spots. Some tours may also offer encounters with dolphins or other marine life.
Capture the beauty of the Abacos by renting a kayak or paddleboard and exploring the calm waters, mangroves, and secluded coves at your own pace. Enjoy the serenity and natural surroundings of this island paradise.
The Abacos offer a serene and picturesque escape, with a blend of natural beauty, cultural heritage, and unique experiences. Whether you're exploring historic villages, lounging on pristine beaches, or immersing yourself in underwater wonders, this island chain promises an unforgettable day of adventure and relaxation.
Day 6-7: Eleuthera
Prepare for your final destination, Eleuthera, known for its jaw-dropping pink sand beaches and serene natural beauty. Spend your sixth day at the beautiful Harbour Island, often referred to as 'Briland' by locals. Visit the Pink Sands Beach, famous for its stunning coral-hued sand. It's the perfect place to relax, read a book, or simply marvel at the stunning beauty that surrounds you.
On your last day, take a trip to the Glass Window Bridge, a narrow strip of rock where the dark blue Atlantic Ocean meets the turquoise Caribbean Sea. This awe-inspiring geological formation is a must-visit. End your Bahamian journey with a visit to the Leon Levy Native Plant Preserve, a sanctuary dedicated to the preservation of the Bahamian flora, providing a beautiful and calming finale to your week in the Bahamas.
Explore the hidden gem of Eleuthera, the Queen's Baths. These natural rock pools formed out of limestone cliffs provide a one-of-a-kind opportunity to swim in crystal-clear waters while admiring the surrounding coastal environment.
Discover the captivating underwater world by snorkeling or diving at the mesmerizing underwater cave system known as the Ocean Hole. This natural wonder is believed to have mystical properties and is home to a variety of marine life.
Visit the picturesque town of Governor's Harbour, the main settlement on Eleuthera, and immerse yourself in the local culture. Explore the historic streets lined with pastel-colored buildings, browse the local shops, and savor delicious Bahamian cuisine at waterfront restaurants.
Embark on an adventure to explore Eleuthera's many stunning beaches, including Lighthouse Beach, Ten Bay Beach, and French Leave Beach. Each offers its own unique charm, from secluded stretches of sand to dramatic cliffs and turquoise waters.
Take a kayaking or paddleboarding excursion along Eleuthera's pristine coastline, gliding through calm waters and admiring the picturesque scenery, including hidden coves and mangrove forests.
Discover the island's rich history at the Haynes Library in Governor's Harbour, a quaint colonial building housing a collection of books and historical artifacts. Learn about the island's past and its cultural significance.
Explore the picturesque and colorful fishing village of Tarpum Bay, known for its vibrant local art scene. Explore the art galleries, connect with local artists, and possibly locate a one-of-a-kind item to take home as a souvenir of your vacation.
Enjoy a beachfront bonfire under the starry sky, complete with local music, dancing, and traditional Bahamian food. This memorable experience allows you to immerse yourself in the vibrant culture of the island and interact with people.
Indulge in a delectable seafood feast at one of Eleuthera's beachfront restaurants, where you can savor freshly caught fish, lobster, and conch, prepared in traditional Bahamian style.
Take a leisurely bike ride or rent a golf cart to explore the charming settlements and scenic countryside of Eleuthera. Discover hidden gems, encounter friendly locals, and create your own adventure.
Eleuthera offers a serene and captivating finale to your week in the Bahamas, with its stunning beaches, natural wonders, and rich cultural heritage. Whether you're relaxing on pink sand, exploring underwater caves, or immersing yourself in local traditions, Eleuthera will leave you with lasting memories of your Bahamian adventure.
Bahamas Itinerary FAQ
Is a week long enough in the Bahamas?
A week in the Bahamas provides a satisfying experience, allowing visitors to enjoy the highlights of this tropical paradise. With seven days, travelers can explore the vibrant city of Nassau, lounge on pristine beaches, partake in water sports, and even venture to the Out Islands for a tranquil escape. While there is always more to discover, a well-planned week allows for a memorable and fulfilling vacation in the Bahamas.
How much does a week in the Bahamas cost?
The cost of a week-long trip to the Bahamas might vary based on things such as lodging, food options, activities, and transportation. Budget between $2,500 to $4,000 per person for a moderate-level vacation that includes mid-range lodgings, dining at local restaurants, and participation in popular activities.Luxury options or high-end resorts can significantly increase the overall cost, while budget-conscious travelers can find more affordable alternatives.
How long do you need in the Bahamas?
To fully appreciate the beauty and diverse offerings of the Bahamas, a recommended duration for a visit would be around 7 to 10 days. This timeframe allows ample opportunity to explore the main attractions, unwind on stunning beaches, discover the cultural heritage, indulge in local cuisine, and even venture beyond the popular tourist areas to the Out Islands. However, even a shorter visit, such as a long weekend, can provide a taste of the Bahamas' allure, although some experiences may need to be prioritized due to time constraints.