11 Bahamas Cruise Tips for 2023
Many tourists' dreams of setting off on a journey across the Bahamas' crystal-clear seas come true. But navigating the intricacies of a cruise vacation to this tropical paradise requires a little insider knowledge.
To make the most of your cruise to this enchanting archipelago, it's crucial to be armed with essential tips and insider knowledge. Whether you're a novice or a seasoned cruiser, our Bahamas cruise tips will unveil the secrets to unlocking an unforgettable Bahamian experience.
From savoring the local delicacies to diving into vibrant coral reefs, we've compiled a treasure trove of expert advice to ensure smooth sailing and unforgettable memories on your journey through this Caribbean jewel.
So grab your sunglasses, embrace the island rhythm, and prepare for an extraordinary getaway that will leave you longing for more turquoise-hued adventures.
Choosing Your Cruise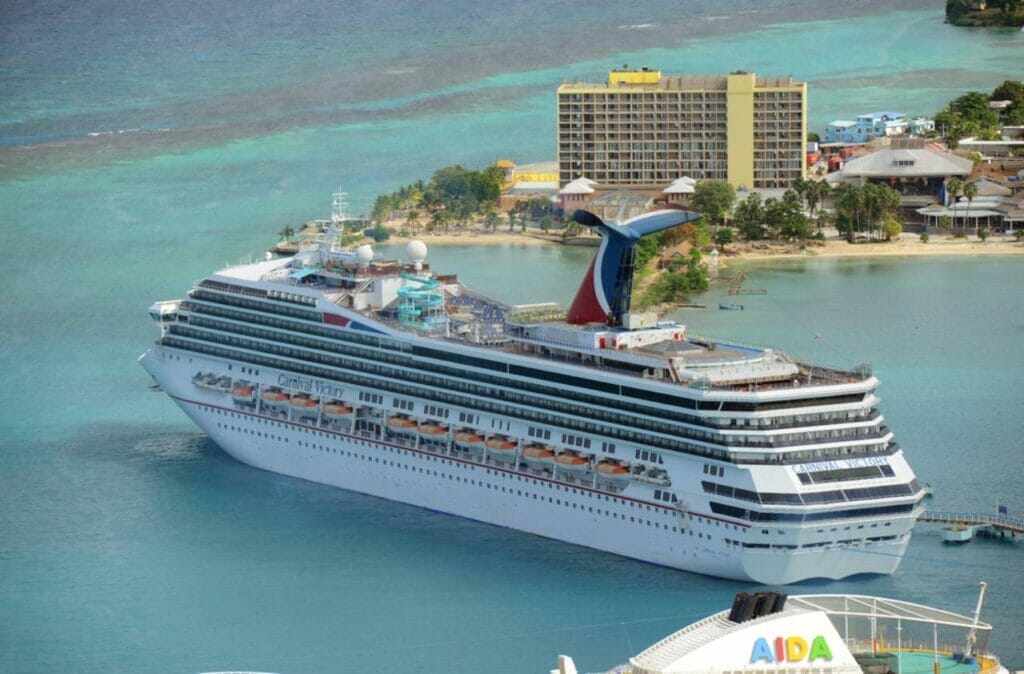 Picking the right cruise for your trip to the Bahamas is an art. Don't simply go for the first glossy brochure you see or the most hyped ship on social media.
Instead,…
Think about things like the size of the ship, how long the trip will last, the itinerary, and most significantly, the package. Some cruises offer all-inclusive deals while others require you to pay for extras. Do some research, read reviews, and pick a cruise that best suits your personal needs and budget.
Another crucial aspect is the timing of your cruise.
Due to its tropical monsoon environment, which lasts from May to October, the Bahamas can experience heavy rainfall.
If you're seeking sunny, dry weather, booking your cruise from November to April is best. However, remember that these months can be crowded due to the high tourist season. Think about going on a cruise during the off-peak season if you don't mind a little rain and prefer a more relaxing experience.
The final step in choosing your cruise is deciding what type of cabin you'd prefer.
This is heavily influenced by your budget and desired level of comfort. Interior cabins are the most economical, but they don't have windows. If you're someone who likes to gaze at the ocean from your room, consider a cabin with a window or even a balcony. Suite or mini-suite cabins offer the most luxurious experience, often with a separate living area and additional amenities.
Shore Excursions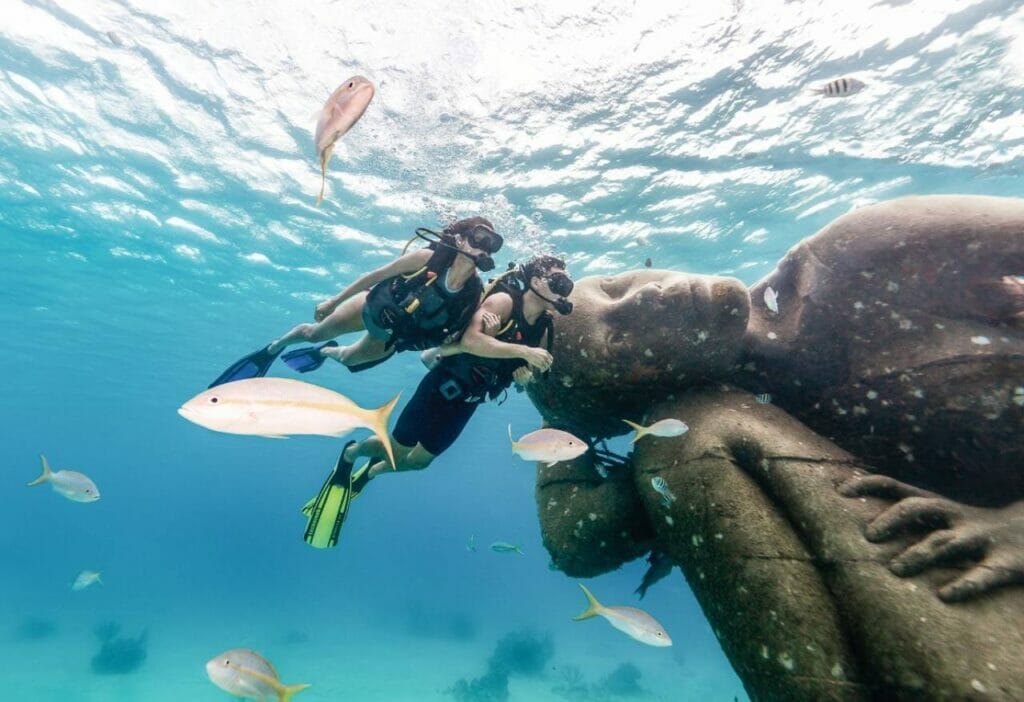 One of the highlights of any Bahamas cruise is the opportunity to explore the islands through shore excursions. These can range from historical tours, beach days, water sports adventures to culinary experiences. It's worth checking the cruise line's shore excursions, but also consider booking independently to potentially save money and enjoy a more personalized experience.
If you're an adventure enthusiast, consider excursions like snorkeling, scuba diving, or a tour of the mesmerizing blue holes. For history buffs, a trip to the historical sites in Nassau or a visit to a traditional Bahamian village would be ideal. Foodies might enjoy a local cooking class or a rum-tasting tour. Make sure to book your shore excursions in advance to avoid disappointment.
While exploring the Bahamas' exotic landscapes is exhilarating, remember to respect the local environment and culture. Follow guidelines provided by tour guides, especially when interacting with wildlife or visiting sacred and historical sites. Additionally, remember to bring necessary items like sunscreen, a hat, and reusable water bottles to keep oneself hydrated and safe while out exploring.
Examples of Shore Excursions in the Bahamas
Snorkeling and Underwater Exploration
Enter the Bahamas' crystal-clear waters to start an incredible snorkeling trip. Swim alongside vibrant coral reefs teeming with tropical fish, and marvel at the underwater beauty of the marine ecosystem. There are several guided trips available to fit your ability level, whether you're a novice or an expert snorkeler.
Scuba Diving in the Blue Holes
For those seeking a more immersive diving experience, the Bahamas is famous for its mesmerizing blue holes. This rare opportunity to explore underwater caverns and find a world full with stalactites, stalagmites, and undiscovered riches is provided by these underwater sinkholes. Join a scuba diving excursion led by certified instructors and witness the awe-inspiring beauty of these natural wonders.
Historical Tour of Nassau
Take a tour of Nassau, the nation's capital, to become fully immersed in the Bahamas' lengthy past. Visit iconic landmarks such as Fort Fincastle, built in the late 18th century, and the Queen's Staircase, a limestone staircase with a fascinating historical background. Learn about the island's colonial past and gain insights into the cultural heritage that shaped the Bahamas.
Traditional Bahamian Village Experience
Step back in time and experience the authentic charm of a traditional Bahamian village. Explore the colorful houses, interact with friendly locals, and learn about their unique way of life. Engage in activities like basket weaving, traditional dance lessons, or storytelling sessions, and gain a deeper understanding of the Bahamas' cultural traditions and customs.
Culinary Delights: Cooking Class and Rum-Tasting Tour
Participate in a cooking lesson that highlights the vivid tastes of Bahamian cuisine and treat your taste buds to a gourmet excursion. Learn how to prepare traditional dishes such as conch fritters, Bahamian macaroni and cheese, or guava duff. Afterward, join a rum-tasting tour and sample the different varieties of locally produced rum, while discovering the fascinating history behind this beloved spirit.
Remember that there are many other shore excursions in the Bahamas; these are only a few examples.. Each island offers a unique array of activities and attractions to explore.Make sure you conduct your homework, pick the trips that suit your interests and tastes, and make a reservation in advance to guarantee your seat.
Packing Tips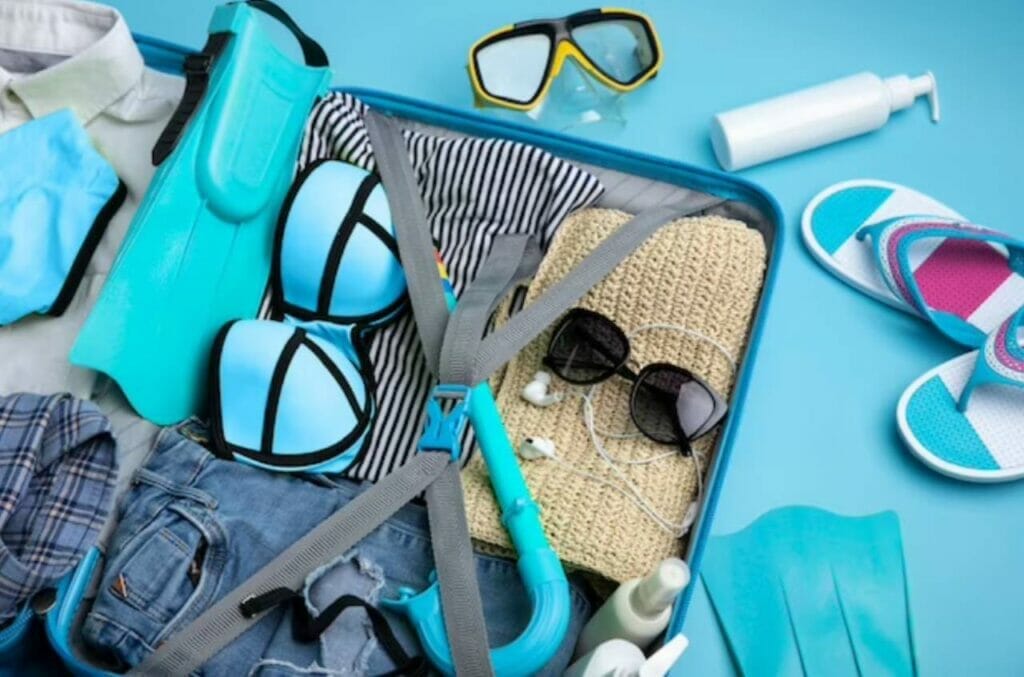 When it comes to packing for your Bahamas cruise, think tropical, light, and breathable clothing. Pack swimsuits, beach cover-ups, shorts, t-shirts, and a couple of fancy outfits for evening events onboard. Footwear should include comfortable walking shoes for excursions and flip-flops for the beach and poolside. Also, pack a lightweight rain jacket or an umbrella, as tropical showers can occur unexpectedly.
Never leave home without essentials like sunscreen, bug repellent, a reusable water bottle, and a high-end camera or smartphone to record experiences.. A small daypack is also handy for carrying items during shore excursions. If you plan on snorkeling or diving, consider bringing your own equipment, although many excursions will provide these for you.
It's important to note that cruise cabins typically have limited storage space, so packing light and efficient is crucial.Additionally, remember to bring a carry-on bag with all of your necessary items, including prescription drugs, travel papers, extra clothing, and valuables. This is due to the possibility that your checked luggage won't get to your cabin for a few hours after you've boarded.
Onboard Activities
Cruise ships offer a plethora of onboard activities to keep you entertained during your days at sea. These could include fitness classes, spa treatments, cooking demonstrations, pool games, live shows, and much more. It's recommended to review the daily activity schedule provided by the cruise line to plan your day. You certainly won't be short of things to do!
For foodies, most cruises offer a variety of dining options from casual buffets to fine dining. Some cruises also offer specialty dining experiences for an extra fee. Be sure to make reservations in advance if you wish to try these. In between meals, you can indulge in onboard cafes, ice cream parlors, or bars for a refreshing treat.
Lastly, take advantage of the unique educational opportunities a cruise provides. Attend a lecture about the Bahamas' culture and history, or learn a new skill like painting or dance through onboard classes. These activities not only enrich your cruise experience but also give you a deeper appreciation of your destination.
Examples of Onboard Activities:
Fitness Classes: Join a yoga session, spin class, or aerobics workout led by professional instructors.
Spa Treatments: Pamper yourself with a massage, facial, or body treatment at the onboard spa.
Cooking Demonstrations: Learn culinary skills from expert chefs who showcase their techniques and recipes.
Pool Games: Participate in fun poolside activities like water volleyball, aqua aerobics, or poolside trivia.
Live Shows: Enjoy evening entertainment such as Broadway-style productions, comedy shows, or live music performances.
Casual Buffets: Feast on a wide array of delicious international dishes at the ship's buffet restaurant.
Fine Dining: Indulge in gourmet meals served in elegant dining rooms with attentive service.
Specialty Dining Experiences: Try unique dining venues like a steakhouse, sushi bar, or Italian trattoria (additional fee may apply).
Onboard Cafes: Grab a cup of freshly brewed coffee, tea, or a snack at one of the ship's cafes.
Ice Cream Parlors: Satisfy your sweet tooth with a scoop (or two) of ice cream, complete with various toppings.
Bars: Relax and socialize at the ship's bars, offering a wide selection of cocktails, wines, and beers.
Educational Lectures: Attend informative talks on topics like local culture, history, wildlife, or astronomy.
Painting Classes: Discover your artistic side and join painting workshops where instructors guide you through creating your own masterpiece.
Dance Classes: Learn various dance styles like salsa, tango, or ballroom from experienced dance instructors.
Bahamas Cruise Tips FAQ
What is needed to enter Bahamas from a cruise ship?
Visitors must have a passport that is valid for at least six months beyond their intended departure date in order to enter the Bahamas from a cruise ship. Additionally, a return or onward ticket, as well as proof of sufficient funds for the duration of the stay, may be required. It is crucial to check the specific entry requirements and travel documentation with the cruise line or the Bahamian authorities before embarking on the journey.
What is the best month to go on a cruise to the Bahamas?
The ideal months to travel to the Bahamas by ship are often from December to April. This period falls within the region's dry season, offering pleasant weather with mild temperatures and lower chances of rain. It allows travelers to make the most of outdoor activities, explore the stunning beaches, and indulge in various water sports and recreational pursuits that the Bahamas are renowned for.
What do you need to know before going to the Bahamas?
Before traveling to the Bahamas, it is important to be aware of a few key details. Firstly, the local currency is the Bahamian dollar (BSD), and U.S. dollars are widely accepted throughout the islands. It is also essential to pack lightweight clothing, swimwear, sunscreen, and insect repellent to combat the warm climate and protect against potential bugs.It's also a good idea to learn about and observe any regional customs and traditions, such as suitable clothes for visiting religious sites or local politeness.