Bahamas Car Rental: How to Rent a Car in The Bahamas
Renting a car in the Bahamas offers the freedom to explore at your own pace and discover hidden treasures beyond the typical tourist sites. With over 700 islands and cays, renting a vehicle provides flexibility to venture off the beaten path and embark on an exciting adventure.
From navigating Nassau to uncovering the serene Out Islands, exploring natural wonders, savoring local cuisine, capturing stunning views, and participating in vibrant festivals, renting a car in the Bahamas enhances your tropical getaway, allowing you to experience the true essence of this beautiful destination.
| Car Rental Agency | Rating | Reviews | Location | Hours | Phone | Review Comment |
| --- | --- | --- | --- | --- | --- | --- |
| Bullseye Car Rental | 4.8 | (46) | Freeport, Bahamas | 9AM to 10PM | +1 242-373-2277 | "His car ran well and was clean." |
| Lucayan Car Rental | 4.9 | (115) | Nassau, Bahamas | 9:30AM to 10PM | +1 242-603-2277 | "Reliable and fair rates." |
| Virgo Car Rental | 4.4 | (76) | Nassau, Bahamas | 9AM to 10PM | +1 242-393-7900 | "Excellent service and people, good price, highly recommended" |
| Shift Enterprises Rent A Car | 4.7 | (21) | Nassau, Bahamas | 8AM to 10PM | +1 242-601-1765 | "Fantastic rental car service!" |
| C&V Car Rental Co. Ltd. | 4.5 | (23) | Bahamas | 8AM to 10PM | +1 242-442-0224 | "Best in town!" |
Why Renting a Car in the Bahamas Makes Sense
Renting a car in the Bahamas is a decision that opens up a world of possibilities. Instead of being tied to tour schedules or public transport, you have the freedom to explore the islands at your own pace. Discover hidden beaches, drive to local food joints that aren't on the typical tourist route, or simply enjoy the leisure of starting and ending your day according to your own rhythm.
The Bahamas are an archipelago with over 700 islands and cays, as well. Although not all of them are accessible by car, renting a vehicle gives you the flexibility to roam around the bigger islands like New Providence or Grand Bahama. This independent mode of travel can transform your holiday from a typical tourist experience to an exciting adventure.
Here are some additional points to consider when renting a car in the Bahamas:
Explore Nassau: With a rental car, you can quickly go about Nassau's capital city and the surrounding area. Visit popular attractions such as the Queen's Staircase, Fort Fincastle, or the vibrant Straw Market. With a car, you can drive about the city at your own speed and travel off the usual route to find undiscovered attractions.
Discover the Out Islands: The Out Islands of the Bahamas offer a quieter and more secluded experience compared to the bustling tourist hubs. Renting a car allows you to explore these remote islands like Eleuthera, Andros, or Exuma, where you can find pristine beaches, untouched nature, and authentic local communities.
Visit Natural Wonders: The Bahamas is home to breathtaking natural wonders that are best accessed by car. Drive to the mesmerizing Blue Holes, unique underwater sinkholes that provide opportunities for snorkeling and diving. Take a road trip to the famous Thunderball Grotto, a stunning underwater cave system featured in James Bond movies.
Try Local Cuisine: Renting a car gives you the freedom to venture beyond the touristy areas and discover local food joints. Taste traditional Bahamian dishes like conch fritters, cracked conch, or freshly caught seafood at charming roadside shacks or hidden local restaurants. Embrace the culinary delights of the Bahamas by exploring different flavors and dining experiences.
Capture Stunning Views: With a rental car, you can chase breathtaking views and capture the beauty of the Bahamian landscapes. Drive along beautiful coastal paths that border luscious foliage and blue waterways. Stop at lookout points, snap memorable photos, and create lasting memories of your Bahamas adventure.
Experience Festivals and Events: The Bahamas are renowned for their exciting festivals and cultural activities. Renting a car allows you to participate in local celebrations held throughout the year. From Junkanoo parades to regattas and music festivals, you can easily travel to different islands and immerse yourself in the rich cultural heritage of the Bahamas.
Flexibility and Convenience: Renting a car offers convenience and flexibility during your stay in the Bahamas. You are free to create your own itinerary, decide when and where to travel, and allocate as much time as you like to each stop. This adaptability makes sure you get the most out of your vacation and gives you the freedom to change your plans as you like.
Renting a car in the Bahamas provides the opportunity to explore beyond the traditional tourist sites and delve into the authentic charm of the islands. It enables you to design your own journey, find lost treasures, and discover this tropical paradise's genuine soul.
Getting to Know Bahamas Driving Laws and Regulations
It's crucial to be aware that the Bahamas drive on the left side of the road, a legacy of their time as a British colony. This might take some getting used to for visitors from countries where driving is on the right. Additionally, there are different speed restrictions, which range from 20 mph in school zones to 45 mph on major routes.
All passengers must wear seat belts, and kids under five must be buckled into a child safety seat. Do not forget that it is illegal and subject to harsh penalties to operate a vehicle while under the influence of alcohol. It's usually a good idea to keep your driver's license and rental car paperwork close at hand as using a phone while driving is prohibited as well.
Choosing Your Perfect Vehicle for the Bahamas
Think about the topography of the islands you'll be visiting as well as the type of your planned activities when selecting a vehicle. Compact cars are suitable for city driving and can navigate through the narrow streets of Nassau, the capital city. If you're venturing onto less developed roads or planning to carry sporting equipment, a SUV or a larger vehicle might be a more comfortable and practical choice.
The Bahamas may become rather hot, especially in the summer, so be sure to check if the car has air conditioning. If you're traveling with a group or family, ensure the car has enough space for everyone plus luggage. Fuel efficiency is another factor to consider since it can affect your travel budget.
Top Car Rental Companies in the Bahamas
The Bahamas boasts several reliable car rental companies that cater to a wide range of needs. Companies like Avis, Hertz, and Budget are present on the islands, offering a familiar experience for international travelers. There are also local rental agencies such as Bahamas Car Rentals and Dollar Rent a Car, which might have more flexible terms and better rates.
Before choosing, it is a good idea to evaluate the rental packages that each firm has to offer. Pay close attention to customer reviews and ratings, the availability of roadside assistance, and the company's policy on late returns.
Here are some of the top car rental companies in the Bahamas:
Avis: The Bahamas are home to the well-known international automobile rental firm Avis. They provide a large assortment of automobiles, including premium cars, SUVs, and small cars. Avis provides reliable service, competitive rates, and convenient locations for pick-up and drop-off.

Hertz: Hertz is another globally recognized car rental company that operates in the Bahamas. They offer a diverse fleet of vehicles, ranging from economy cars to premium models. Hertz provides quality customer service, flexible rental options, and convenient airport locations.

Budget: Budget is a popular car rental company that offers competitive rates and a variety of vehicle options. They have a presence in the Bahamas and provide hassle-free rental experiences. Budget is known for its affordable prices and convenient rental locations.

Bahamas Car Rentals: This is a local car rental agency that offers personalized service and a range of vehicle options. They provide reasonable prices, flexible periods, and convenient pick-up and drop-off sites to both visitors and residents. Bahamas Car Rentals often has a better understanding of local conditions and can offer valuable insights for exploring the islands.

Dollar Rent a Car: Dollar Rent a Car is a well-established car rental company in the Bahamas. They have a wide range of vehicles available, including minivans, SUVs, and small automobiles. Dollar Rent a Car provides competitive rates, convenient rental locations, and excellent customer service.
How to Book a Car Rental in the Bahamas: Online vs. In-Person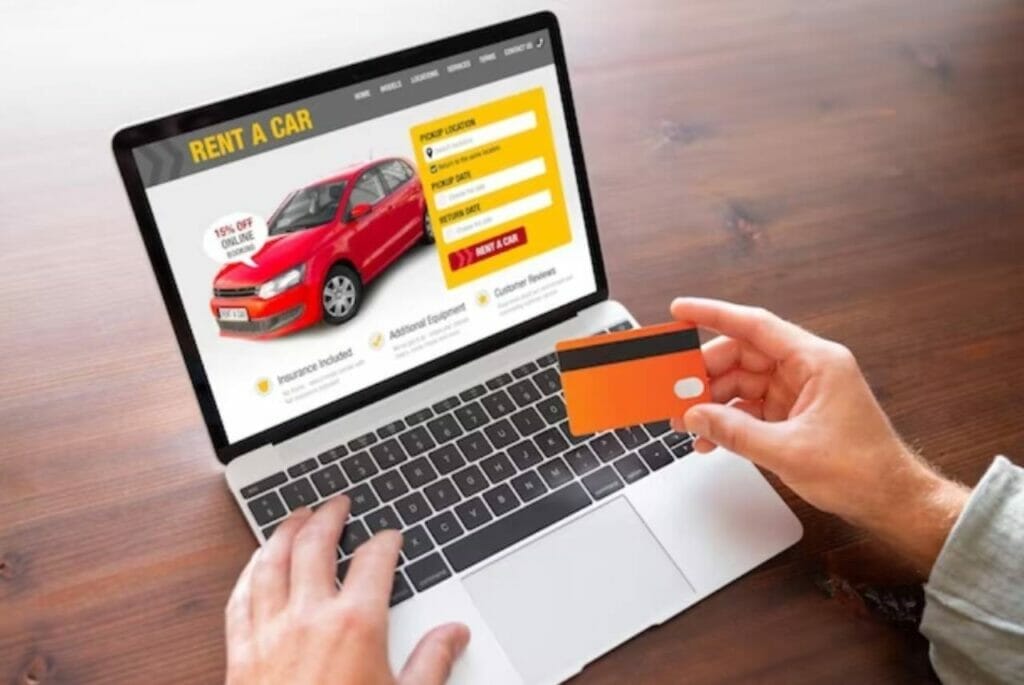 You may reserve a rental car in the Bahamas online or in person. If you prefer to plan ahead, booking online allows you to secure your preferred vehicle ahead of time. It also gives you ample opportunity to compare rates, review terms and conditions, and check for any online-exclusive discounts.
On the other hand, if you're a more impulsive person, you could decide to hire a car when you get there. Many rental agencies have desks at airports, making it convenient to pick up your vehicle as soon as you land. This method gives you the advantage of inspecting the car personally before you rent it. Just remember that availability might be limited during peak tourist seasons.
Understanding Your Car Rental Contract: Insurance, Fuel Policies, and More
Make sure you are familiar with all the terms and conditions before signing the rental car agreement. This includes the company's fuel policy – whether you're required to return the car with a full tank of gas or pay upfront for a full tank. You should also be clear about mileage limits, late return fees, and the policy on driving out of the designated area.
Car rental insurance is another critical part of the contract. Some companies provide basic insurance, but it may not cover all potential incidents. Consider whether you need additional insurance coverage, like collision damage waiver or theft protection. Keep in mind that it's best to get all your questions answered before you sign the contract.
Getting the Best Deal: Tips for Renting a Car in the Bahamas
Securing the best deal when renting a car in the Bahamas often requires a bit of research and negotiation. Compare prices online and don't hesitate to contact the rental companies directly to ask about discounts or special packages. Often, rates are lower during off-peak seasons, and you might find great deals if you're planning a longer-term rental.
Additionally, keep an eye out for bundle deals that combine car rentals with hotel bookings or flights. You may save a lot of money with these deals. Also, consider joining a rental company's loyalty program, especially if you travel frequently. These programs often provide members with perks like free upgrades or discounts.
Exploring the Bahamas: Key Sights Accessible by Car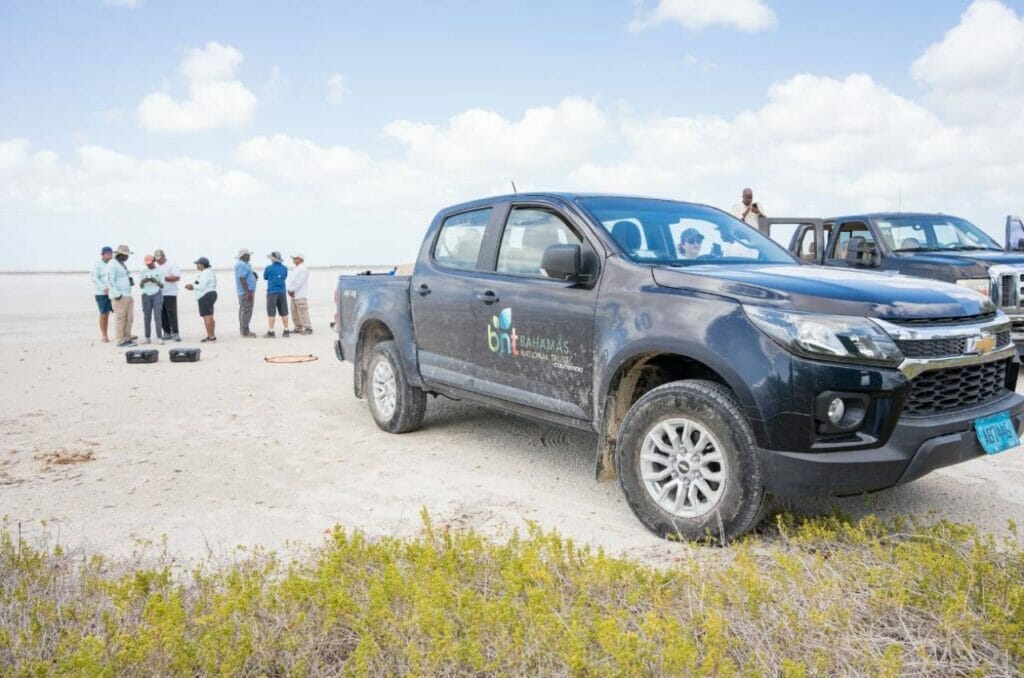 You're ready to go exploring after you've reserved a rental vehicle! In Nassau, drive to the vibrant downtown area to enjoy local cuisine, colorful architecture, and bustling markets. Visit the historic Fort Charlotte or the Bahamas National Art Gallery, both of which are easily accessible by car.
For a taste of nature, take a drive to the Bahamas National Trust's retreat, home to a plethora of native bird species. Or, if you're in Grand Bahama, a trip to the Lucayan National Park is a must. One of the longest underwater cave systems in the world may be seen here.
What to Do in Case of Emergency: Breakdowns, Accidents, and Theft
You should call the rental business in the event of an emergency, such as a breakdown, accident, or theft. They can guide you on the next steps and offer assistance if necessary. Ensure you have their contact information readily available throughout your trip.
Call the local police to report the occurrence if it involves a traffic collision. In most cases, you'll need a police report for insurance purposes. It's also advisable to take photos of any damage for your records. Remember, the emergency services number in the Bahamas is 911 or 919.
Here are some additional steps to take in case of emergency situations while renting a car in the Bahamas:
Breakdowns:
Contact the rental company immediately to inform them about the breakdown. They will provide guidance on what to do next.
Pull over to the side of the road and activate your warning lights to warn other motorists if it is safe to do so.
Follow the instructions provided by the rental company. They may arrange for roadside assistance to help you with repairs or arrange for a replacement vehicle if needed.
Accidents:
Ensure the safety of everyone involved. Move to a safe location away from traffic, if possible.
Contact the local police by dialing 911 or 919 to report the accident. They will come to the scene, assess the situation, and create an official police report.
Exchange contact and insurance information with the other parties involved in the accident.
Take photos of the accident scene, including any damage to the vehicles involved.
Notify the rental company about the accident as soon as possible. They will guide you on the next steps and may require a copy of the police report.
Theft:
If your rental car is stolen, contact the local police immediately by dialing 911 or 919. Give them specific information about the car, such as the model, manufacturer, and license plate number.
Notify the rental company immediately and provide them with all the necessary details regarding the theft.
Contact your travel insurance provider, if applicable, to report the incident and inquire about coverage for stolen vehicles.
Pay attention to the instructions given by the rental agency, which may involve reporting a crime to the police and supplying any extra paperwork or information needed.
Remember, it's important to have comprehensive travel insurance that covers car rental emergencies before embarking on your trip to the Bahamas. Understand the terms and conditions of your insurance policy so that you know what is and is not covered in the event of accidents, theft, or malfunctions.
Returning the Rental Car: Procedures and Precautions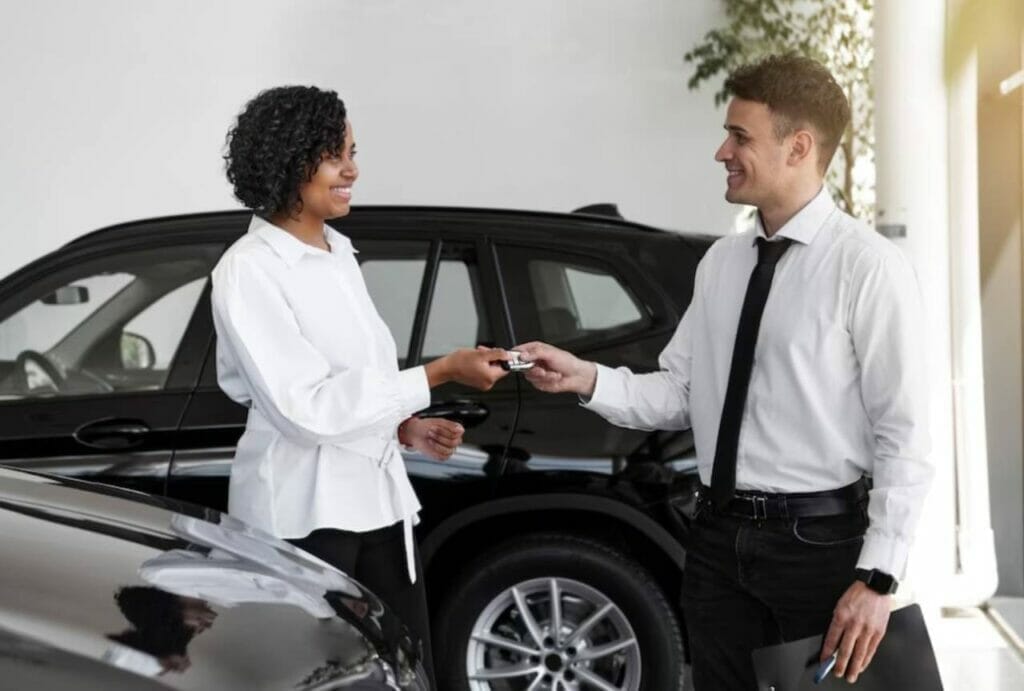 Make sure your rental automobile is in the same condition it was when you picked it up when it's time to return it. Check for any personal belongings before leaving the vehicle. If you've opted for a 'full-to-full' fuel policy, remember to refill the tank before returning the car.
Most rental companies require the vehicle to be returned during office hours. If you're dropping off the car at an airport, allot extra time as some rental car return areas can be located far from the terminal. Always get a receipt upon returning the car and keep a copy of the return report for your records.
The Bahamas Car Rental FAQ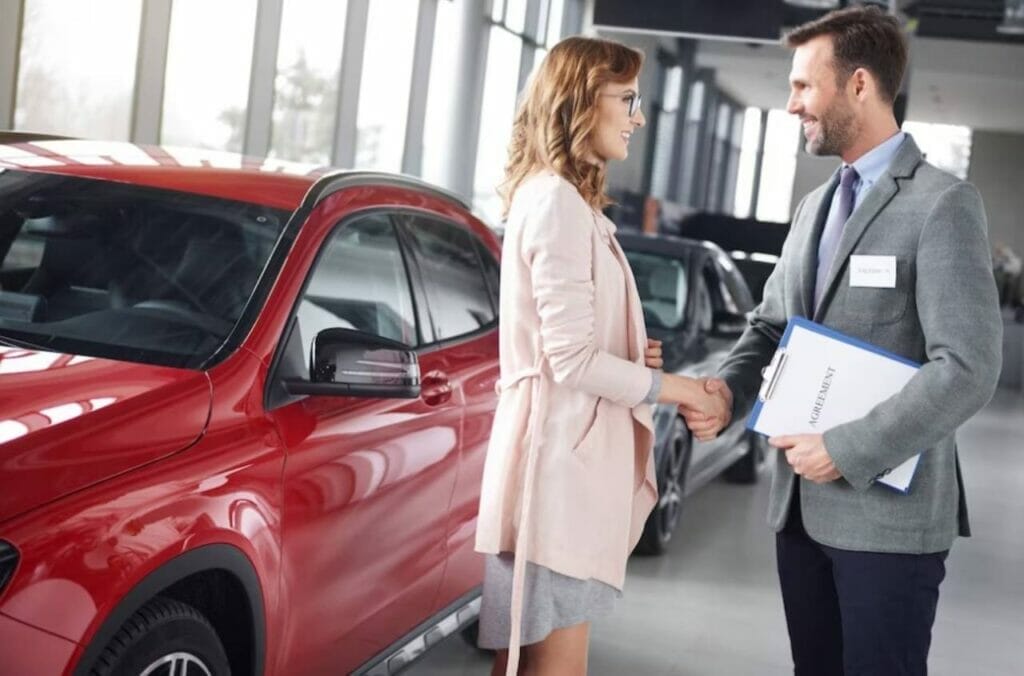 Is It Worth Renting A Car In The Bahamas?
Renting a car in The Bahamas can be worth considering for travelers who wish to explore beyond the main tourist areas and have the freedom to visit various attractions at their own pace. While public transportation is available, it may be limited in certain areas. Renting a car provides flexibility and convenience, allowing visitors to discover secluded beaches, remote villages, and lesser-known landmarks that are not easily accessible by other means.
How Much Would It Be To Rent A Car In The Bahamas?
Several variables, including the rental agency, the kind of vehicle, how long the rental is for, and any extras, can affect how much it costs to hire a car in The Bahamas. On average, a typical automobile will cost between $50 and $100 each day. Luxury or specialty vehicles may have higher rates. It's advisable to compare prices from different rental agencies and consider any extra charges like insurance, fuel, and taxes to get a comprehensive understanding of the total cost.
Do People Rent Cars In The Bahamas?
Renting cars in The Bahamas is a common practice among tourists and locals alike. Many visitors choose to rent cars to explore the islands at their own leisure, giving them the freedom to venture beyond the typical tourist spots. Residents may also rent cars for personal use or to accommodate visiting family and friends. The availability of car rental services throughout the major islands makes it a convenient option for transportation in The Bahamas.