Bahamas Adventure Travel: Scuba Diving, Fishing, & More
Embark on an exhilarating journey to the Bahamas, where a paradise of adventure awaits! In this Bahamas adventure travel guide, we dive headfirst into the turquoise depths of the Caribbean Sea. There, you can discover vibrant coral reefs teeming with marine life or test your angling skills as you reel in trophy-sized fish.
But the excitement doesn't stop there—this article takes you on an exploration of the Bahamas' adrenaline-pumping activities, from heart-pounding water sports to breathtaking natural wonders. 
Whether you're a thrill-seeking scuba diver or an avid angler, prepare to be captivated by the endless possibilities that this tropical haven has to offer.
Scuba Diving Spots
When it comes to adventure travel in the Bahamas, scuba diving spots are certainly some of the most sought-after attractions. One of the most popular among them is the "Andros Barrier Reef," the world's third-largest fringing barrier reef. Not only does it house an astonishing array of marine life, but it also features the captivating 'Blue Holes'—a diver's dream, promising the thrill of underwater exploration.
Then there's the "Thunderball Grotto" near Staniel Cay, a beautiful underwater cave system that's been featured in several Hollywood films, including two James Bond movies. Here, you'll find yourself in an underwater paradise, swimming amidst a mesmerizing variety of fish, exploring a spectacular array of coral formations, and navigating through a labyrinth of sun-drenched tunnels.
If shipwrecks pique your interest, look no further than the SS Sapona near Bimini. This concrete ship ran aground during a hurricane in 1926 and has since become a popular site for divers. The top of the ship is exposed, allowing for unique diving and snorkeling experiences, as you explore the marine life that has claimed this wreck as their home.
The "Dean's Blue Hole" in Long Island is the world's deepest known saltwater blue hole and attracts experienced divers looking for an adrenaline-pumping dive.
The "Exuma Cays Land and Sea Park" offers a combination of stunning underwater scenery and diverse marine life, including vibrant coral reefs and colorful fish species.
The "Lost Blue Hole" in Abaco is a hidden gem for adventurous divers, featuring a deep underwater sinkhole surrounded by lush underwater vegetation and an abundance of marine life.
The "Cathedral" in Grand Bahama is a renowned dive site known for its massive underwater caverns and cathedral-like formations, offering a surreal diving experience.
The "Tiger Beach" off the coast of Grand Bahama is a must-visit spot for shark enthusiasts, providing an opportunity to dive with tiger sharks, lemon sharks, and Caribbean reef sharks in their natural habitat.
The "Whale's Tail Wall" in Eleuthera is a wall dive that showcases an impressive drop-off where divers can encounter various species of marine life, including sea turtles, stingrays, and schools of colorful fish.
The "Coco Cay Wall" near Coco Cay Island offers a thrilling vertical wall dive, revealing a stunning underwater landscape teeming with marine creatures like nurse sharks, eagle rays, and barracudas.
The "Tongue of the Ocean" in Andros is a deep oceanic trench that attracts experienced divers seeking encounters with large pelagic species, such as sharks, dolphins, and rays.
The "Pig Beach" in Exuma may not be a traditional scuba diving spot, but it offers a unique experience to snorkel with friendly swimming pigs, creating unforgettable memories for water enthusiasts.
Best Fishing Charters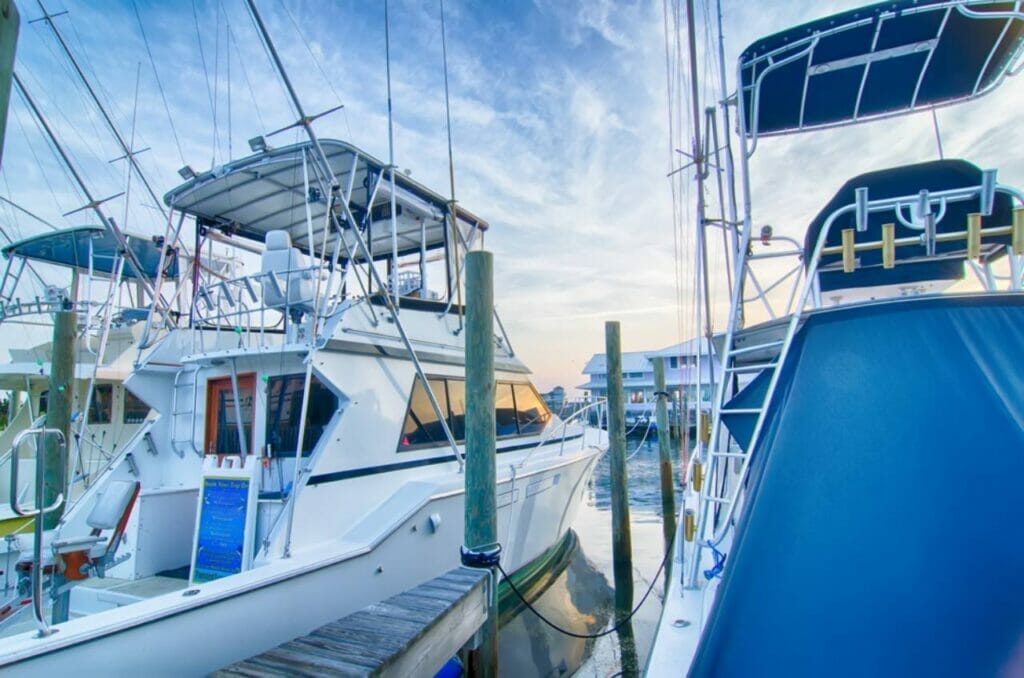 The Bahamas is renowned worldwide for its incredible fishing opportunities. One of the most popular charter companies, "Chubasco Charters," offers deep-sea fishing trips where you might haul in a prized marlin, sailfish, or even a wahoo. Their expert guides not only ensure a productive day on the water but also offer invaluable fishing techniques and insight into local marine ecology.
For flats fishing enthusiasts, "Grand Bahama Bonefishing" offers the experience of a lifetime. Their guided trips will take you into the skinny waters of Grand Bahama Island, where you'll have the chance to battle the elusive bonefish, known as the 'grey ghost of the flats.' Whether you're a seasoned angler or a beginner, their expert guides can tailor the experience to your skill level.
"Fishing 242 Charters" is another fantastic option, especially if you're interested in reef fishing. These trips offer the opportunity to catch species like snappers and groupers, and the charter uses sustainable fishing practices to ensure the continued health of the reef ecosystem. So, you can have a fantastic fishing adventure while knowing you're contributing to the conservation of these stunning reefs.
Hiking Trails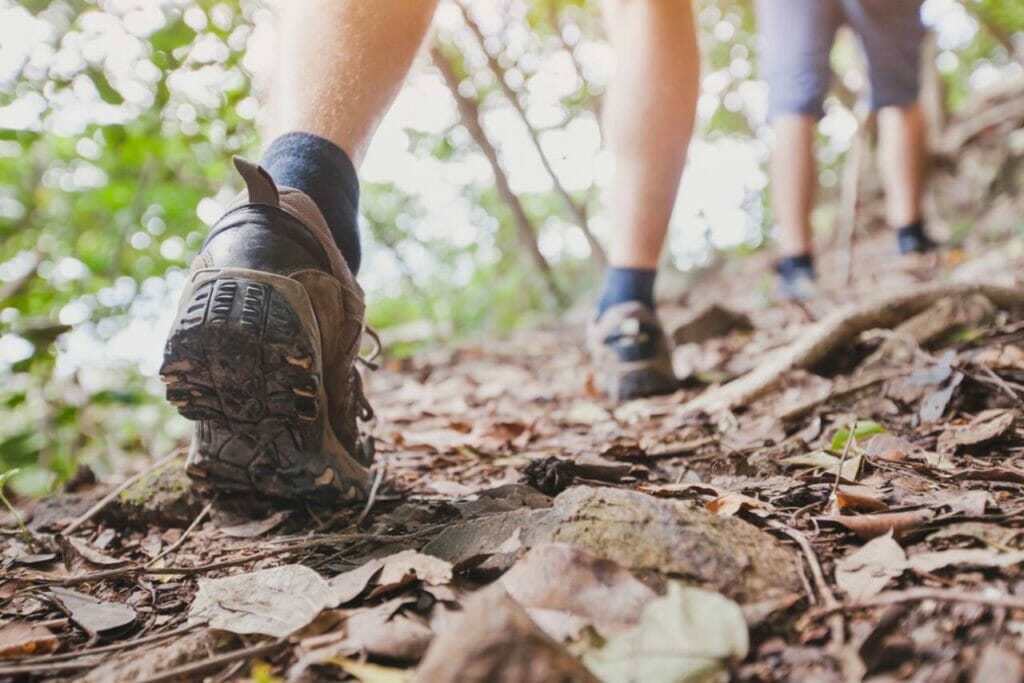 Don't let the sandy beaches and sparkling waters deceive you – the Bahamas is also a paradise for hikers. On the island of Andros, you can explore the "Uncle Charlie's Blue Hole National Park," where a network of hiking trails winds around a blue hole and through an intriguing native forest. It's a refreshing change of scene from the ocean and offers a chance to spot some local bird species.
In Grand Bahama, the "Garden of the Groves" is a lush, 12-acre park full of winding trails that pass cascading waterfalls, vibrant flower gardens, and a variety of indigenous and migratory birds. It's a fantastic way to take a break from adrenaline-fueled activities and soak in the natural beauty of the island.
For those seeking a tougher hiking experience, the "Harrold and Wilson Ponds National Park" in Nassau offers more challenging trails. The 250-acre park is a wetland ecosystem home to over 100 different bird species, making it a birdwatcher's paradise. The trails can be rugged and tricky to navigate, perfect for adventure seekers looking for a challenge.
The "Lucayan National Park" in Grand Bahama is home to one of the longest explored underwater cave systems in the world, making it an intriguing destination for adventurous hikers. The park also features scenic above-ground trails that lead through diverse ecosystems, including mangroves, pine forests, and stunning beaches.
The "Bimini Nature Trail" in Bimini is a short but captivating trail that showcases the island's unique flora and fauna. As you walk along the trail, you'll encounter various bird species, native plants, and maybe even spot a friendly dolphin swimming nearby.
In Cat Island, the "Mount Alvernia Nature Reserve" offers a rewarding hiking experience up to the highest point in the Bahamas, Mount Alvernia. Along the trail, hikers can enjoy panoramic views of the island and explore the historic hermitage built by Father Jerome, a famous monk who lived on the island.
The "Gold Rock Beach Trail" in Lucayan National Park, Grand Bahama, leads to the picturesque Gold Rock Beach, known for its soft white sands and turquoise waters. The trail meanders through coastal forests and provides glimpses of the island's diverse wildlife.
In Eleuthera, the "Glass Window Bridge Trail" takes you to the iconic Glass Window Bridge, where the Atlantic Ocean and Caribbean Sea meet. The trail offers breathtaking views of the dramatic cliffs and crashing waves, providing a unique and scenic hiking experience.
The "Blackbeard's Tower Trail" in Nassau leads to the ruins of Blackbeard's Tower, a historic site associated with the infamous pirate Blackbeard. Hikers can immerse themselves in the island's pirate lore while enjoying beautiful views of the surrounding coastline.
The "Blue Holes National Park" in Andros is not only famous for its underwater wonders but also offers above-ground trails that wind through pine forests, mangroves, and wetlands. The park's diverse ecosystems provide opportunities to spot endemic birds, reptiles, and other wildlife.
The "Three Sisters Rock Trail" in Exuma leads to the stunning Three Sisters Rock formation, where three tall rocks rise from the crystal-clear waters. Hikers can enjoy panoramic views of the coastline and discover the beauty of Exuma's natural landscape.
In Long Island, the "Clarence Town Trail" allows hikers to explore the charming town of Clarence Town while passing by historic sites, including the picturesque St. Paul's Anglican Church. The trail offers a glimpse into the island's rich cultural heritage.
Water Sports
The Bahamas is truly an adventure traveler's playground, especially when it comes to water sports. "Stuart Cove's," located on the southwest corner of New Providence Island, is a prime destination for everything from snorkeling to SubaScooter tours. The staff is incredibly helpful, and their dedication to safety ensures you can enjoy your water adventures without worry.
Next, head to the Exumas for a unique experience with "Exuma Water Sports" – their famous swimming pigs tour. You'll get the chance to swim with the delightful and friendly pigs that inhabit Big Major Cay. It's a unique, fun-filled activity that's sure to make for unforgettable vacation memories.
Finally, don't miss the chance to take a kiteboarding lesson with "Cross-Shore Bahamas" on Long Island. They offer classes for all skill levels, so whether you're an expert or a beginner, there's a place for you. Riding the turquoise waters propelled by the tropical breeze is a thrilling experience like no other – a perfect highlight for any Bahamas adventure trip.
Local Cuisine and Drinks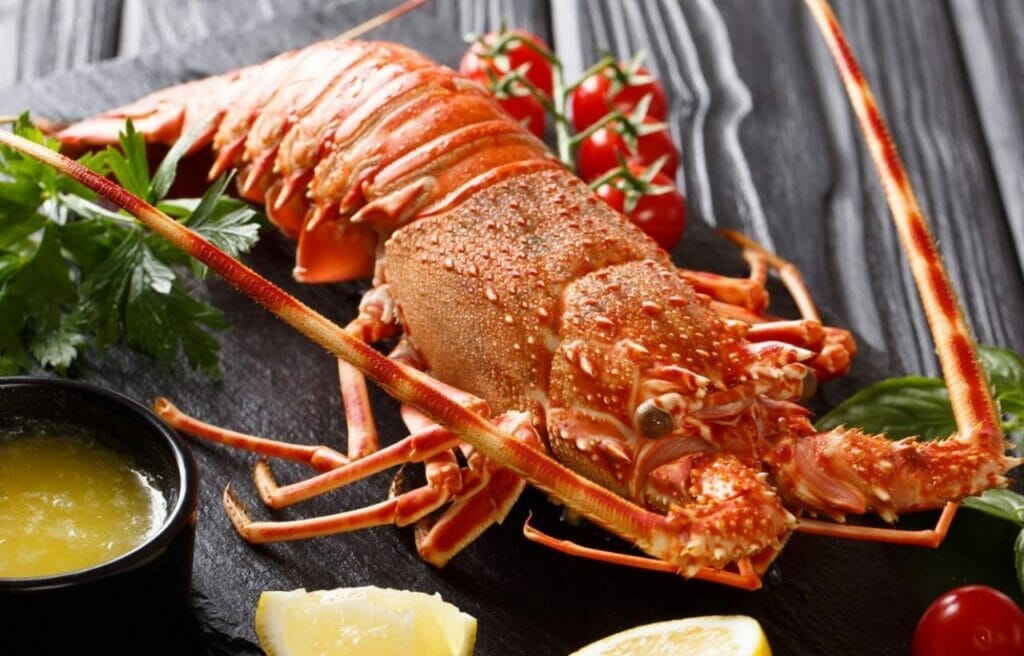 Bahamian cuisine is an adventure…for your taste buds!
You seafood lovers will relish the national dish of the Bahamas, "Conch". This tasty mollusk is prepared in various ways – raw with lime juice, in a savory stew, or deep-fried as fritters. Check out "Arawak Cay Fish Fry" in Nassau where numerous vendors serve this delightful dish alongside other seafood delicacies.
Can't miss out on the "Bahamian Rock Lobster," either, a local favorite that you can find at most restaurants on the islands. The lobster tail, usually broiled with butter, lemon, and spices, is an indulgent treat. Pair it with a local beer, like "Kalik," or the traditional pineapple-based cocktail, "Sky Juice," for a true Bahamian feast.
For dessert, try the "Guanabana Ice Cream" from the family-owned "Twin Brothers" in Nassau. Guanabana, or soursop, is a tropical fruit with a delicious sweet-tart flavor. This unique ice cream is a refreshing way to beat the Bahamian heat. And while you're there, why not sample their delectable Bahamian pastries too?
Wildlife Encounters
The Bahamas brims with diverse wildlife. The "Ardastra Gardens, Zoo and Conservation Centre" in Nassau houses the national bird of the Bahamas – the beautiful and flamboyant Caribbean Flamingo. Here, you can participate in their renowned 'Flamingo Experience,' learning about these magnificent birds while watching an interactive show.
At "Bimini," you can experience close encounters with Atlantic Spotted dolphins. Several tour companies, like "Dolphin Communication Project," offer guided trips that allow you to swim alongside these friendly and intelligent creatures in their natural habitat – a genuinely unforgettable experience.
If you're visiting during the migration season (January to April), head to "Salt Cay" for some whale watching. The "Humpback Whales" that migrate through these waters put on an awe-inspiring spectacle, and several local operators offer boat trips out to see these magnificent marine mammals.
Local Guides and Travel Agencies
For an efficient and rich exploration of the Bahamas, consider hiring a local guide or booking through a trusted travel agency. "Islandz Tours" offers a variety of cultural and food tours that can help you discover the rich history and cuisine of the islands, led by knowledgeable local guides.
"Tru Bahamian Food Tours" are another great option if you're interested in diving deep into the Bahamian food scene. They offer a delightful mix of culinary and cultural experiences, visiting local eateries and artisanal food producers.
If adventure is what you seek, "Bahamas Out Island Adventures" offers multi-day kayak, camping, and snorkeling tours that take you off the beaten path, providing an intimate encounter with the islands' natural beauty. They provide all necessary equipment and logistics so you can focus on the adventure at hand.
Safety Tips and Best Time to Visit
The Bahamas is a generally safe destination, but as with any adventure, certain precautions are necessary. Always use reputable tour operators, particularly for activities like scuba diving. Stay hydrated, use sun protection, and be aware of local flora and fauna.
Hurricane season runs from June to November. Although hotels often offer cheaper rates during this period, some activities might not be available if the weather is bad.
The best time for most outdoor adventures, like hiking and fishing, is during the cooler months from December to April. For diving, visibility is the clearest during the summer months. However, the Bahamas' warm climate makes it a suitable destination for most adventure activities all year round.
Bahamas Adventure Travel FAQ
What Type Of Activities Are In The Bahamas?
The Bahamas offers a diverse range of activities for visitors to indulge in. One can partake in thrilling scuba diving adventures, exploring vibrant coral reefs and encountering an array of marine life. Fishing enthusiasts can test their skills in the deep blue waters, known for abundant game fish. Additionally, the Bahamas is a haven for water sports like snorkeling, jet skiing, and sailing, ensuring endless fun and excitement for adventure seekers.
Why Is The Bahamas Known For?
The Bahamas is renowned for its stunning natural beauty, characterized by pristine white sandy beaches, crystal-clear turquoise waters, and picturesque islands. It is also famous for its vibrant coral reefs, attracting divers and snorkelers from around the world. Moreover, the Bahamas is known for its warm hospitality, offering visitors a laid-back and friendly atmosphere to relax and enjoy the tropical paradise.
What Are Some Interesting Facts About Bahamas?
The Bahamas comprises more than 700 islands and over 2,000 cays, making it an archipelago of stunning diversity. It is home to the third-largest barrier reef system globally, the Andros Barrier Reef, and the world's deepest blue hole, Dean's Blue Hole. The Bahamas is also known for its famous swimming pigs, located in the Exuma Cays, where these adorable creatures paddle through the crystal-clear waters, delighting visitors.