Aruba Weather In February (2023 Update)
February is considered one of the best months to visit Aruba. The flight prices and hotel books reflect that. Since Aruba is considered a great vacation spot because of its climate and February is one of its most sought-after months, you be curious about the Aruba weather in February.
In February, Aruba is sunny and warm, with occasional cloud cover and drizzling on alternate days. The island receives 0.8 inches of rain in the month, the third lowest in the year, and has a daily average temperature of 77°F to 87°F.
Month
Average High Temperature (F)
Average Low Temperature (F)
Average Precipitation (inches)
Average Sunshine (hours/day)
Average Water Temperature
(F)
January
87
77
1.8
8
79
February
87
77
0.8
8
79
March
88
78
0.4
8
79
In this article, you will learn everything you need to know about Aruba in February in terms of weather and climate. This includes the activities that you can enjoy in February weather and what you need to pack.
You will also discover the exact daylight hours, chances of rainfall, and water temperature in Aruba. So, let's get started!
Aruba Temperature In February
The temperature in Aruba is 77°F on the low end and 87°F on the high end. The temperature reaches 87°F more often in the last ten days of the month. February middays are pretty hot, and the best time to sunbathe is actually at 5 pm.
At around six, there isn't enough warmth to sunbathe, but the evening atmosphere is ideal for outdoor parties, many of which happen at Eagle beach.
Aruba Sunlight Hours In February
In February, Aruba receives 8 hours of sunlight, which is the case for the most part of the year except the least tourist-friendly months.
8 hours of sun is enough, but the cloud cover in Aruba can sometimes disrupt a visitor's sunbathing plans.
Aruba Cloud Cover In February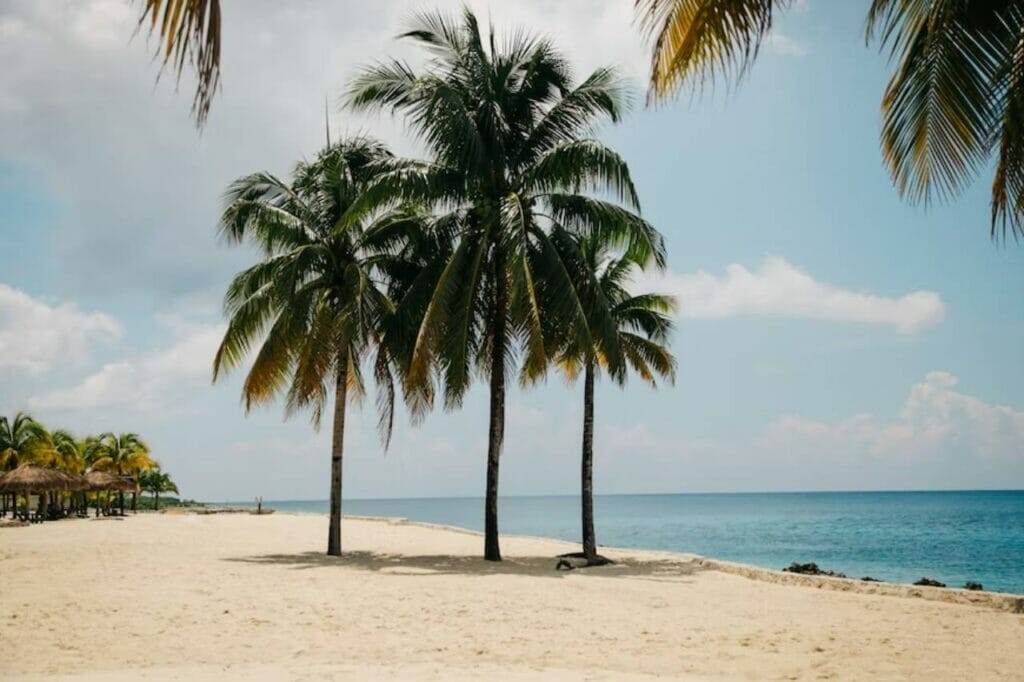 Aruba has remnants of February clouds, with 3 out of every ten days being semi-sun days and the rest having full sun. The cloudy days don't always signpost rain, especially in February, but it can rain during the month.
Aruba Rainfall In February
The actual Aruba rainfall in February is around three times less than in January.
You can expect occasional showers, none that would upset a day's worth of plans. Still, having an umbrella is recommended.
Pro-Tip: two people can make do with a single umbrella in February.
Aruba Swim-Friendliness In February
The sea temperature in Aruba during February is 79°F, which means the water is okay to swim in.
You can swim during the day and in the evening. Nighttime swimming is not recommended, but it isn't bad either.
Remember: water drains body heat quicker than air, so you must be mindful of how you feel. If you feel too cold or hot, make sure to get out of the water.
Aside from swimming in the water when you don't feel like it, you might want to avoid a few other things that you may regret later.
Packing List for a February Stay in Aruba
A Folding Umbrella
A travel umbrella (like the Repel Umbrella) is important for an early February visit to Aruba. If you're visiting Aruba in the last week of February, you might as well hold an umbrella. If you're traveling with a partner, you can share a single umbrella. Its presence is important but not as important as in December.
A Pair Of Sunglasses
While there are traces of January clouds during February, the skies are mostly clear. In other words, you need a pair of sunglasses like Retro Rewind Polarized Sunglasses unisex shades to enjoy Aruba outdoors without squinting and covering your eyes with your hand.
These glasses are some of the best-reviewed in their category and are stylish enough to be compatible with your holiday wardrobe as well as your everyday outfits.
Swimwear
A trip to Aruba is incomplete without swimming. Get swimming trunks like Amazon Essentials Swim Trunks for men and a swimsuit like CUPSHE Women's One Piece Swimsuit for women. These pieces of swimwear are stylish enough for your vacation pictures and comfortable enough (as stated in verified customer reviews) for beach visits.
You probably already have swimming clothes, so make sure to take those as well. Aside from dedicated swimming clothes, 60% of your regular clothes should be compatible with a spontaneous dip.
Sunscreen (70 Spf+)
In December and January, 50 SPF+ sunscreen can work. But starting in February, beachgoers in Aruba should use stronger sunscreens like Neutrogena Beach Defense. 70 SPF+ protects your skin while you get your vacation tan. This specific product has 6000 reviews and ratings with a global collective average of 4.7 stars on a 5-star scale. 95% of the customers have given it 4 or 5 stars, while only 3% have given it a poor rating.
A Hat
A beach hat is great for any month in Aruba because when the cloud cover is gone, you need something to cover your eyes. Beach hats like Furtalk Panama Hat look much better on Instagram. Similar hats can also be purchased on Aruba beaches.
Waterproof Camping Mat
Ditch the beach mat and get a waterproof camping mat if you plan on going to Aruba in February. This will ensure that your beach day isn't ruined by rainfall. It might drizzle occasionally, and your mat won't be drenched if it is waterproof.
Insulated Bag
An insulated bag is a good addition to your Aruba trip luggage as it allows you to keep food warm whether you plan a picnic on the beach or get takeout from a spot that's far from your hotel.
As long as you pack properly, you'll have a great time in Aruba in February. There will be plenty of other tourists around, though not as many as in March. Most attractions will be open and welcoming, and you will be able to enjoy everything Aruba has to offer. Still, you can be better prepared for the trip if you know the specifics about Aruba's atmosphere in February.
What NOT To Do In Aruba In February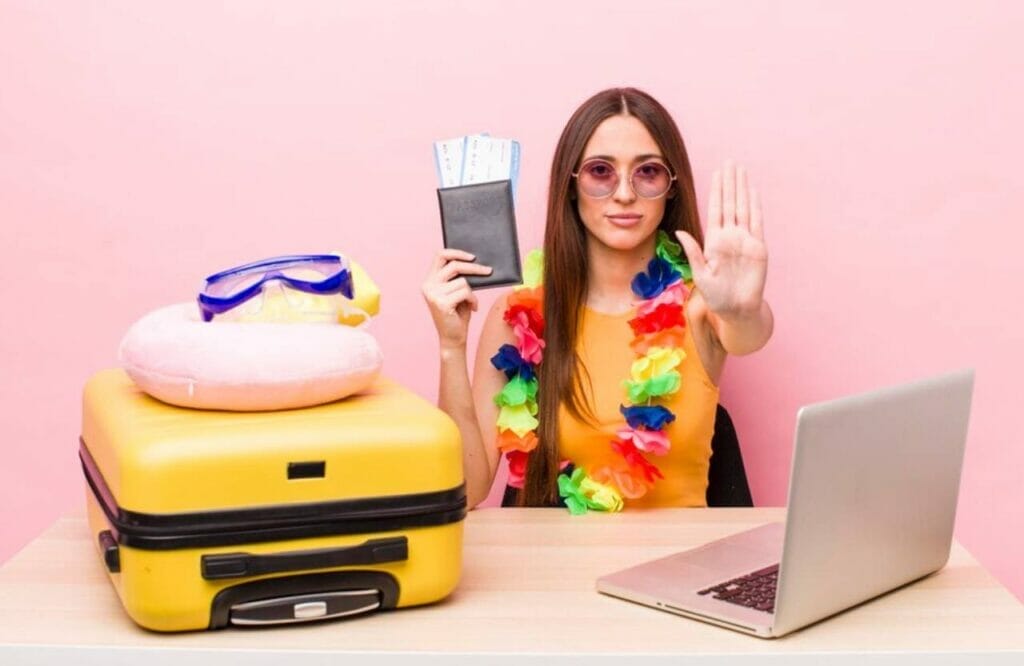 February is the month that officially marks the beginning of the peak tourist season in Aruba, which means that you can pretty much do every touristy thing. Just avoid the top mistakes any tourist can make during a peak tourist season.
Don't Leave Bookings To The Last Minute
Tourist attractions and hotels are in high demand in February. You should not leave bookings to the last minute if you plan to travel to Aruba during this month. Make your bookings in advance and keep your receipts.
Don't Leave Purchases To The Last Minute
Make as many purchases online as you can. For any purchases that you must make, make sure to make them online. From location reservations to trip tickets, online purchases are better protected, priced, and documented, which means you will have less trouble and minimal hassle.
Don't Forget The Essentials At Home
From umbrella to sunscreen and beach hat to picnic mat, get the stuff you'll need there from home, so you don't have to buy it on a markup.
Don't Get All Your Money Converted At Once
Avoid getting all your dollars converted to the Aruban Florin. The best way to save money is to convert portions of it, so it isn't as accessible and doesn't seem as expendable.
With these tips, you're ready to have a great time in Aruba. But to make sure you make the most of it, remember to note down the best things to do on the island in February.
Best Things To Do In Aruba In February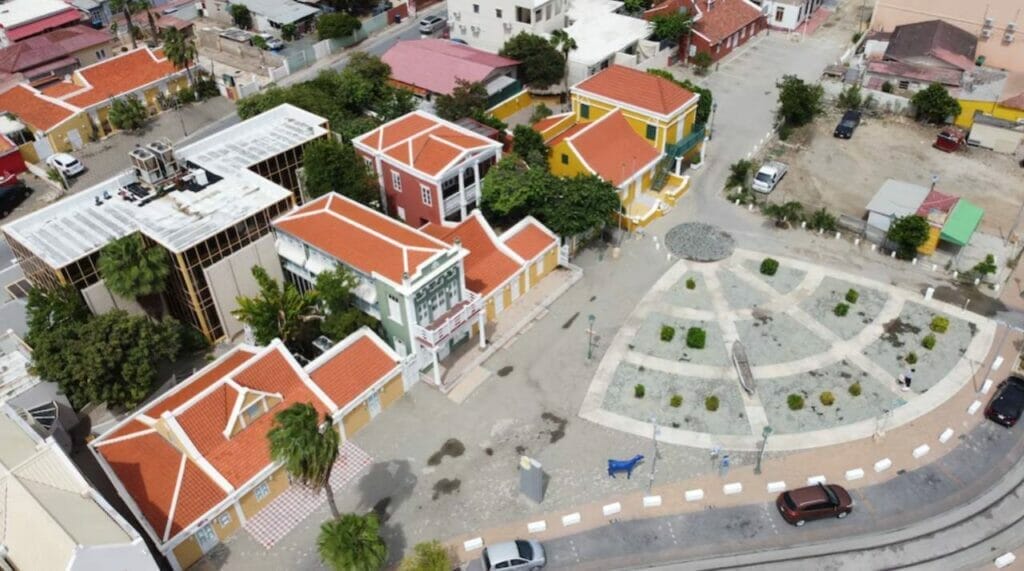 Since February is considered a high-tourist-traffic month, most of the best things to do in Aruba during this month are also the best things to do in Aruba, regardless of the month. Here are the top things to do in Aruba.
Swim in Conchi Natural Pool – Aruba has two picturesque natural pools, and you have to swim in at least one of them if you visit the country in February. The weather and the water temperature are ideal for it.
Check out the Butterfly farm – The butterfly farm in Aruba comes with plenty of opportunities to see and photograph butterflies. It is a great outdoor spot for a clear day.
Visit the Aruba Aloe Factory, Museum, and Store – The Aruba Aloe Factory is a unique experience and shopping opportunity for tourists. You can see how Aloe is made and shop for aloe items to take home.
Go Diving – Aruba's waters house real shipwrecks and man-made structures. Dive deep off one of its diving spots and discover what lies beneath the Aruba waters.
Relax at one of Aruba's numerous beaches – From eagle beach to baby beach, Aruba has many beaches for sunbathing, walks, and outdoor parties. Do not miss out on the Aruba beach experience.
Visit the beautiful capital – Aruba's capital is picturesque and busy during the month of February. It is also pretty Instagrammable and is one of the best parts of going to Aruba. The outdoor markets and colorful exteriors contribute to the atmosphere of Aruba's capital city, which is located within walking distance from multiple beaches.
February Vacation In Aruba FAQs
Is February a good time to go to Aruba?
February is one of the best times to visit Aruba, second only to March. More specifically, the last week of February is the best part of the month to visit the island as the winter clouds all but disappear and days are clearer with more sunshine and less rain.
The first week of February is the most cloud-covered week, yet it is still better than January and much better than December. Having said that, it is worth mentioning that February is the second highest-priced month to be visiting Aruba.
Everything, including flights and hotels, is marked up, especially in the last week. Depending on your budget, you might be better off visiting Aruba in January.
Can you swim in Aruba in February?
You can swim in Aruba throughout the year, and the water temperature in February is great for a swim. The average sea temperature in Aruba is 79°F in February.
The only time of the year when you should avoid swimming in Aruba is the nighttime in December. That, too, isn't because of the water temperature but the lack of heat once you get out of the water and feel cold. February isn't nearly as cold as December and January months, nor is it as rainy.
How rainy is it in Aruba in February?
February is not very rainy but is considered occasionally cloudy. It receives 0.8 inches of rain, which is normal for a vast range of months in Aruba. Three out of every ten days have a median likelihood of drizzling, and one in ten might experience proper rainfall.
It is the kind of weather where you don't really need an umbrella but can find yourself being grateful that you packed one anyway. Unlike January, the rainfall isn't frequent enough to throw off your outdoor plans.
Is it sunny in Aruba in February?
It is sunny in Aruba in February. 6 days out of 10 have an abundance of sunshine, with 2 having partly cloudy skies during the daytime. You get 8 hours of daylight in February, which is the highest among the island's tourist-friendly months.
February is a tourist-friendly time of the year because of the sunshine and temperate climate, which stands in contrast to the frigid weather in the northern countries. This, of course, also affects the price of visiting Aruba in February.
What month is the cheapest to go to Aruba?
September is the cheapest month to go to Aruba, followed by August and July, which are arid and marked by harsh sunlight and rising mercury. Aruba's warmth is best enjoyed in the winter and spring, which is when the weather is just temperate enough to sunbathe while the rest of the globe is freezing.
If you want to visit Aruba when it is cheap but without experiencing its harsh summers, you should visit in December, which is the second cheapest time after the summer months. It is pretty warm in December, but frequent rain can disrupt your plans. Check out the article on Aruba weather in December to learn more.
Conclusion: Should You Book a Vacation to Aruba in February?
Aruba is at its best in February and March, though it is relatively less crowded in February. There is still occasional drizzle and rainfall, but not enough to ruin your outdoor plans.
If you plan to visit Aruba in February, make sure to make your bookings and reservations in advance to avoid visiting when stuff is unavailable.