Hey there, fellow travel enthusiasts! Looking to escape to a tropical paradise? Let me introduce you to two incredible destinations: Aruba and Grenada.
The main difference between Aruba and Grenada: Aruba is a constituent country of the Kingdom of the Netherlands located in the southern Caribbean Sea, while Grenada is an independent island nation situated in the eastern Caribbean. Aruba enjoys a high degree of autonomy under the Dutch kingdom, while Grenada operates as a sovereign nation with its own government.
Additionally, the two countries differ in culture, history, and economic development due to their distinct political arrangements and geographic positions.
| Categories | Aruba | Grenada |
| --- | --- | --- |
| Cost Range for 1 Week | $2,274 – $4,782 (source) | $868 – $4,591 (source) |
| Location | Located in the southern Caribbean Sea, off the coast of Venezuela | Located in the southeastern Caribbean Sea, northwest of Trinidad and Tobago |
| Geography | Consists of a flat, desert-like terrain with some hills and a few natural bridges | Comprised of volcanic islands with mountainous terrain and lush rainforests |
| Language | Official languages are Dutch and Papiamento; English and Spanish are widely spoken | English is the official language, with a small percentage speaking Grenadian Creole |
| Government | Constituent country of the Kingdom of the Netherlands, with a parliamentary democracy | Independent parliamentary democracy within the Commonwealth of Nations |
| Currency | Aruban florin (AWG) | Eastern Caribbean dollar (XCD) |
So, let's dive into the details and help you decide which slice of paradise suits your travel dreams best!
Geographical Location and Climate
Situated just 15 miles north of Venezuela, Aruba is a constituent country of the Kingdom of the Netherlands. Known for its consistently warm and sunny climate, Aruba experiences a hot semi-arid climate. This consistent weather, with an average temperature around 82 degrees Fahrenheit, makes it an attractive destination for those who love beach relaxation under a perennially sunny sky.
Contrastingly, Grenada lies in the southeastern Caribbean, north-east of Venezuela. This 'Island of Spice' experiences a tropical climate with consistently warm temperatures. It does, however, have a rainy season from June to December, and it's also within the Atlantic hurricane belt. Therefore, the island experiences occasional tropical storms, which may influence your travel schedule.
These two tropical gems offer unique climate experiences. The decision between Aruba and Grenada may well hinge on your preference for a continuously dry climate versus a more traditionally tropical climate with some rainfall.
Cultural Diversity and Heritage
Aruba's cultural richness is deeply influenced by its Dutch colonial history and geographical closeness to South America. The island officially speaks Dutch and Papiamento, but you'll also find English and Spanish prevalent. This cultural melange is notably reflected in the wide array of both local and international cuisine that the island offers.
Grenada, on the other hand, showcases a vivid culture, primarily reflecting the island's French and British colonial past. English is the standard language, although French Patois can occasionally be heard. Grenada's vibrant heritage is best showcased in its cultural festivities, such as the yearly Carnival marked by expressive music, dances, and colorful costumes.
Both Aruba and Grenada present a rich tapestry of culture, each shaped by their unique histories. Depending on your interest in colonial history, language preferences, and cultural affinities, one may appeal more to you than the other. Regardless, both promise a culturally enriching journey.
Economy and Tourism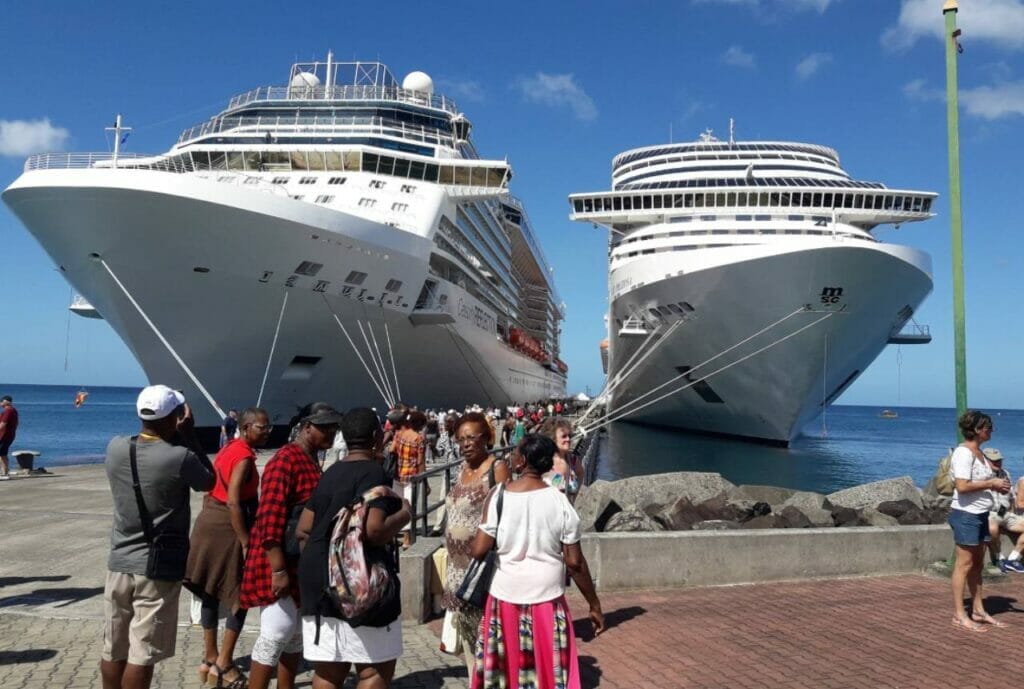 Tourism is a lifeline for Aruba's economy, contributing a substantial portion to its GDP. It's a well-known destination renowned for immaculate white sand beaches, plush resorts, and energetic nightlife, which never fails to draw tourists worldwide. Further, Aruba diversifies its economic strength through offshore banking and petroleum refining.
Contrastingly, Grenada exhibits a more diversified economy. While tourism undoubtedly plays a vital role, the island is also celebrated as a substantial exporter of spices, specifically nutmeg, and mace. Additionally, St. George's University, an international institution, significantly bolsters the local economy.
Deciding between Aruba and Grenada in economic and tourism terms may hinge on your preferences. Aruba might be your pick if you gravitate towards bustling nightlife and luxury, while Grenada, with its diverse economy and unique exports, might appeal more if you're interested in a broader cultural experience.
Natural Attractions and Outdoor Activities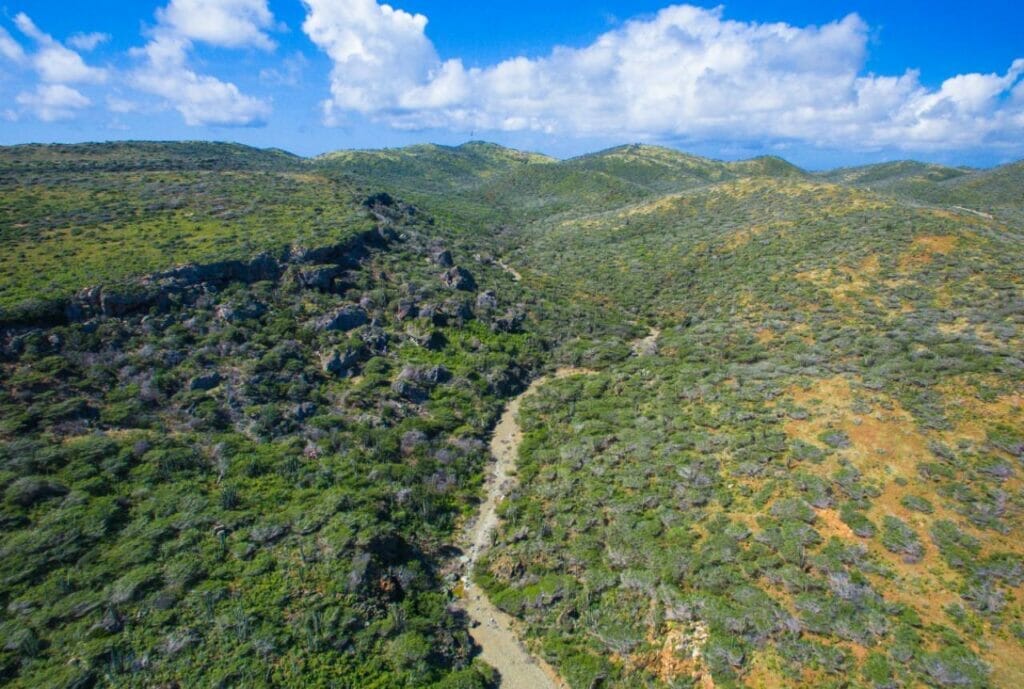 Aruba offers stunning natural attractions, headlined by its pristine white sand beaches, notably Eagle Beach and Palm Beach. Beyond the beaches, Arikok National Park is a haven for nature lovers, providing hiking trails that reveal the enchanting desert-like landscape of the island's interior.
In comparison, Grenada is a potpourri of natural wonders. It features lush rainforests, and breathtaking waterfalls, and even boasts the world's first underwater sculpture park. The island offers a plethora of outdoor activities from numerous hiking trails to exciting diving and snorkeling opportunities.
Your choice between Aruba and Grenada may come down to your affinity for specific natural landscapes and outdoor activities. Aruba is a dream for beach lovers and desert landscapes, while Grenada might be your slice of paradise if rainforests, waterfalls, and unique underwater experiences enthrall you.
Transportation and Accessibility
Aruba is well-connected via Queen Beatrix International Airport, which accommodates direct flights from several international destinations. The island's public transportation system is well-structured, and car rentals are widely available, making it quite tourist-friendly in terms of accessibility.
Grenada, on the other hand, greets international tourists primarily through Maurice Bishop International Airport. Public transportation is available but not as systematic as Aruba's, with car rentals and taxis being the preferred modes of transport.
Aruba appears to take the lead in terms of transportation and accessibility due to its well-coordinated public transport system. Nonetheless, Grenada's transportation infrastructure is more than adequate to support its bustling tourism industry.
Safety and Security
Aruba enjoys the reputation of being one of the safest islands in the Caribbean, with comparatively low crime rates. Like any other tourist hotspot, it's prudent for visitors to observe standard safety measures to ensure a hassle-free vacation.
When it comes to safety and security, both Aruba and Grenada hold high ranks. Regardless of your choice, being aware of your surroundings and adhering to local guidelines should ensure a secure and memorable holiday experience.
Local Cuisine and Dining Experiences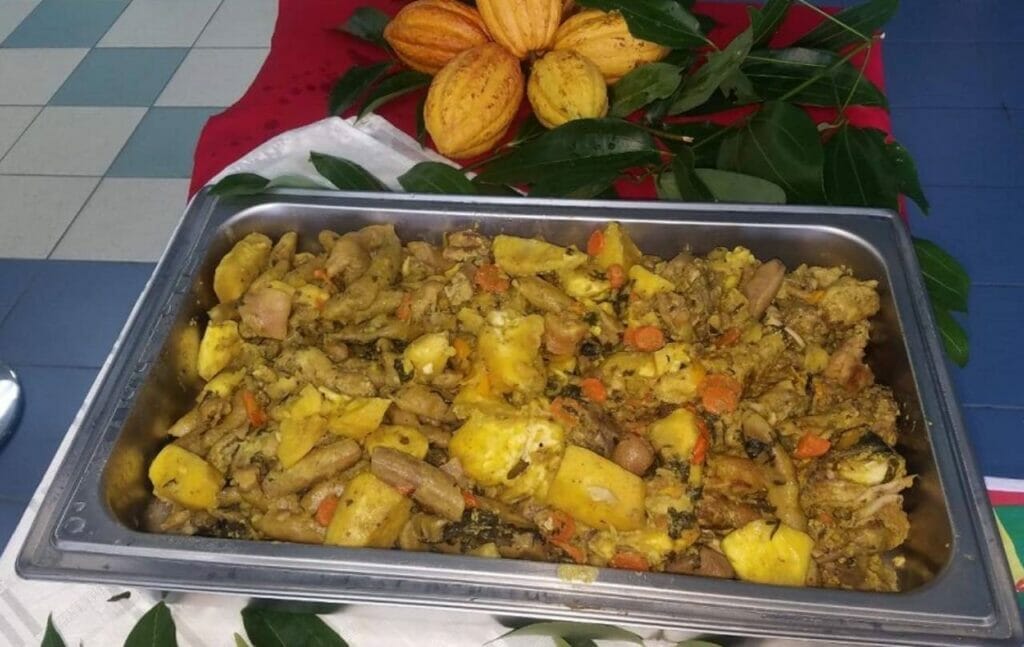 Aruba, with its diverse cultural influences, offers a rich culinary landscape. The island's cuisine is a mix of Dutch, Caribbean, and Latin American flavors, with fresh seafood being a staple. Restaurants in Aruba range from high-end dining establishments offering international cuisine to local joints serving traditional Aruban dishes like Keshi Yena (stuffed cheese) and Pastechi (deep-fried pastries).
In contrast, Grenada, known as the "Spice Island," boasts a unique culinary scene deeply rooted in its agricultural heritage. Local cuisine heavily features fresh produce and spices, with the national dish 'Oil Down,' a flavorful one-pot featuring breadfruit, meats, and spices, being a must-try. Dining experiences vary from upscale restaurants with breathtaking views to roadside stalls selling fresh fruit and local delicacies.
When comparing dining experiences between Aruba and Grenada, your choice might hinge on your culinary preferences. If a fusion of Caribbean, Latin American, and Dutch flavors excite your palate, Aruba is the place to be. Conversely, if you wish to explore authentic Caribbean cuisine in a spice-rich environment, then Grenada is your gastronomic paradise.
Local Festivals and Events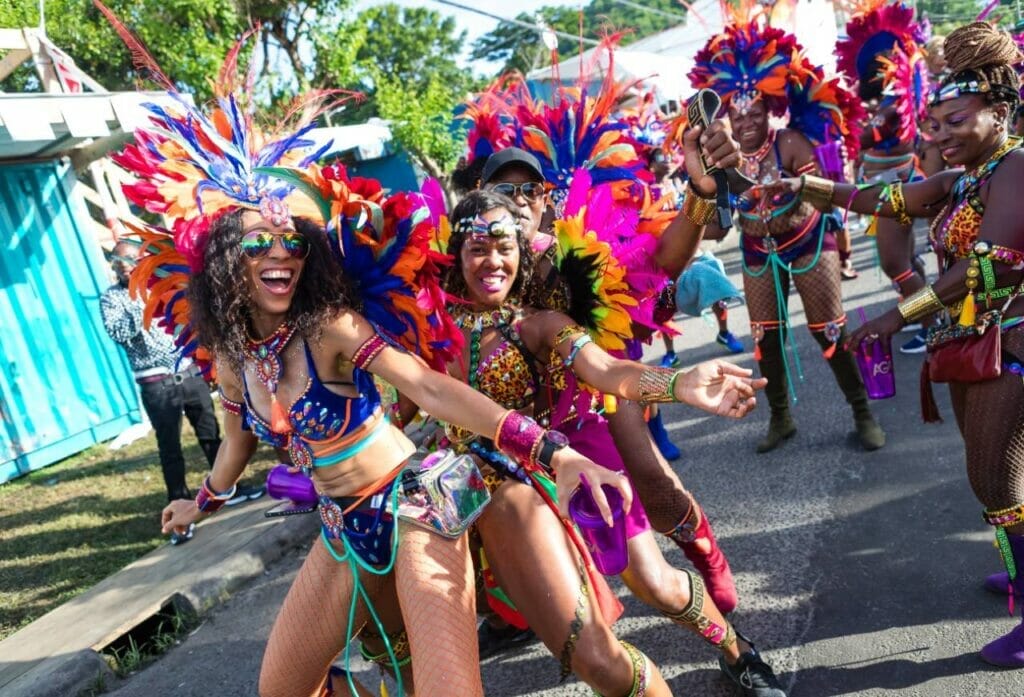 Aruba's calendar is peppered with lively events and festivals. The most notable of these is Carnival, a grand celebration filled with colorful parades, music, and dance that takes place in the weeks leading up to Ash Wednesday. Other notable events include the Aruba Summer Music Festival and the Hi-Winds Kitesurfing and Windsurfing Tournament.
Grenada, on the other hand, is famous for its Spice Mas, the island's annual Carnival celebration held in August. It is a vibrant display of Grenadian culture through calypso music, traditional 'jab jab' dancers, and dazzling costume parades. Other noteworthy events include the Grenada Chocolate Festival and the Carriacou Maroon and String Band Music Festival.
In terms of local festivals and events, both Aruba and Grenada offer dynamic calendars filled with cultural celebrations and festivities. Depending on the time of your visit, you might be able to partake in these vibrant local events that offer a deep dive into the islands' cultures.
Aruba vs. Grenada FAQ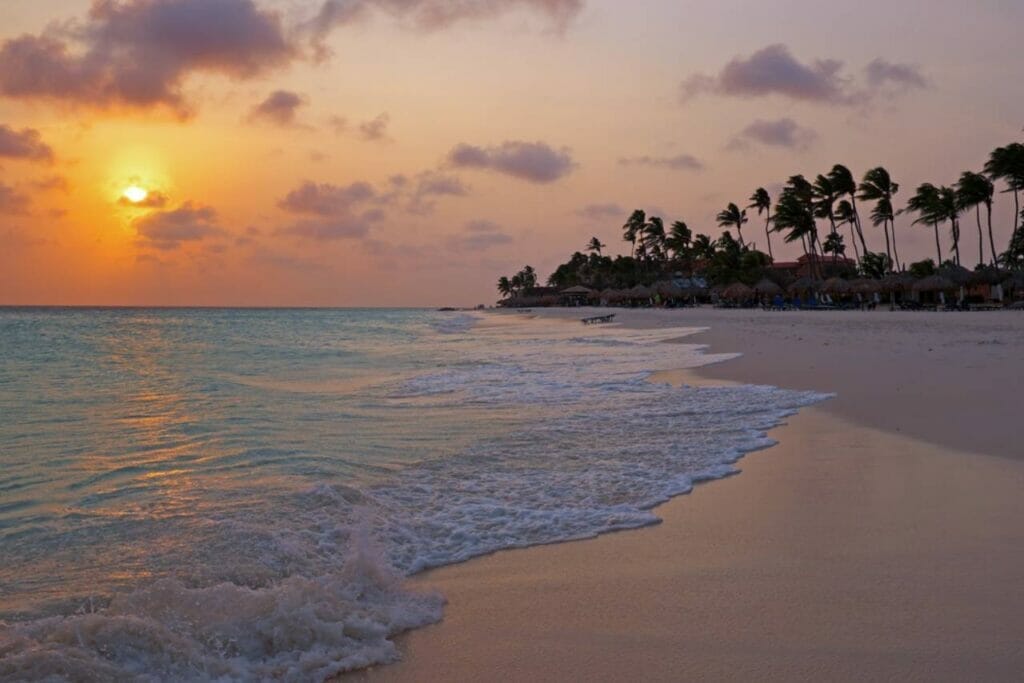 Is Grenada or Aruba better?
Both Grenada and Aruba offer unique experiences, making it difficult to determine which is "better" as it depends on individual preferences. Aruba is renowned for its consistently warm and sunny climate, pristine beaches, and lively nightlife, making it ideal for sun-seekers and party enthusiasts. On the other hand, Grenada boasts lush rainforests, breathtaking waterfalls, and a vibrant cultural scene, making it perfect for nature lovers and those seeking a more authentic Caribbean experience. Ultimately, the choice between Grenada and Aruba comes down to personal preferences and desired vacation experiences.
Is Aruba or Grenada bigger?
Aruba is smaller in size compared to Grenada. Aruba spans approximately 69 square miles, making it a compact island with a wealth of attractions concentrated within easy reach. In contrast, Grenada covers a larger area, with an approximate land area of 133 square miles. Despite their size differences, both destinations offer a diverse range of natural landscapes, cultural experiences, and opportunities for exploration and relaxation.