Aruba Malls: 7 "Must-Shop" Malls in Aruba 
Aruba is best known for its beautiful beaches and exciting parks. If you're going to Aruba, it's probably to enjoy its Caribbean splendor and the peace that comes with relaxing in a serene environment. But Aruba malls and markets also provide a vibrant shopping experience!
Here are the 7 most-visited malls in Aruba:
Renaissance Mall (Oranjestad)
Royal Plaza Mall (downtown Oranjestad)
Paseo Herencia Mall (Palm Beach area)
The Shops at Alhambra (Greater Oranjestad)
Wharfside Flea Market (docks of Oranjestad harbor)
Palm Beach Plaza
Antraco Plaza (Oranjestad)
You can find many shopping malls that you can visit for various items. We've checked out most of these malls, and here's our detailed review of the best shopping malls in Aruba.
1. Renaissance Mall
Renaissance Mall is the perfect shopping spot when you want to test Aruba's high life at a luxury mall. The shopping mall has almost everything to make fashionistas feel at home.
What better way to round off your day's trip than shopping for branded dresses to compliment your evening look?
The mall has everything from Gucci to Rolex, David Yurman, Dolce & Gabbana, Prada, Michael Kors, etc. 
Yes, you'll still see a variety of products in the mall, but many stores sell apparel. Some of the most common apparel you'll likely find in the mall include men's clothing, women's clothing, jewelry, footwear, cosmetics, eyewear, etc.
2. Royal Plaza Mall
Touted as Aruba's most colorful mall, Royal Plaza Mall offers everything to make for a complete shopping experience. The mall, located across from the cruise ship terminal and in the middle of downtown Oranjestad, is housed in a colorful, ornate building that houses various indoor shops.
There's a little of everything found in the shops, making it easy to find anything you want, from name-brand outfits to locally manufactured surfing gear. 
The mall features an array of popular brands like Tommy Hilfiger, Nautica, and Benetton. While the main floor houses clothing and jewelry stores, you'll find other wares when you move to other floors.
You can also find bars and restaurants during the day offering local and intercontinental dishes at affordable prices. 
3. Paseo Herencia Mall
If you fancy shopping in an old village-style mall, this is the perfect place for you. This old-village-style mall features tons of small stores showcasing Aruban architecture and heritage. You'll find everything local, from handcrafted jewelry to local clothes and apparel.
The mall is surrounded by great shopping, dining, and a state-of-the-art cinema geared towards improving your shopping experience.
It also makes sense to mention that the dining opportunities around this mall are focused more on traditional cuisines. So your visit to the mall is a perfect opportunity to taste traditional Aruban meals.
Its location in the Palm Beach area allows you to easily go in and out of the mall during your tours.
4. The Shops at Alhambra Greater Oranjestad
Although a late-night shopping spot, this mall still gets a fair amount of traffic from casino goers and local shoppers looking to take a break from the action. The mall, located meters from Aruba's low-rise hotels, features a variety of shops and boutiques with wares from different parts of the world.
Travel enthusiasts often describe the mall as a one-stop shop to experience the true Aruba nightlife. It also features a 24-hour cafe and outdoor market, providing rest stops from your busy daily schedules. 
The shopping area was recently renovated to include gift and cloth shops, fast food chains, convenience stores, and a popular piano lounge, among other retail shops and eateries.
Insider Tip: Some popular shops in the mall offer special discounts every Wednesday, between 6 PM to 10 PM.
5. Wharfside Flea Market Downtown
Do you think you can haggle?
Here's a shopping center allowing you to channel your inner haggling ability on local arts, t-shirts, delicacies, and crafts.
Located at the dock of Oranjestad's harbor, this flea market used to be the island's first public market. However, it has since changed shape to house big supermarkets where fishermen and farmers sell fresh vegetables, fruits, and fish to locals and tourists. 
Although there are a few other flea markets on the island, the Wharfside Flea Market wins in popularity because of its history as the first flea market. Beyond that, tourists typically troop the market because it brings them closer to Aruba's deepest culture and traditions.
6. Palm Beach Plaza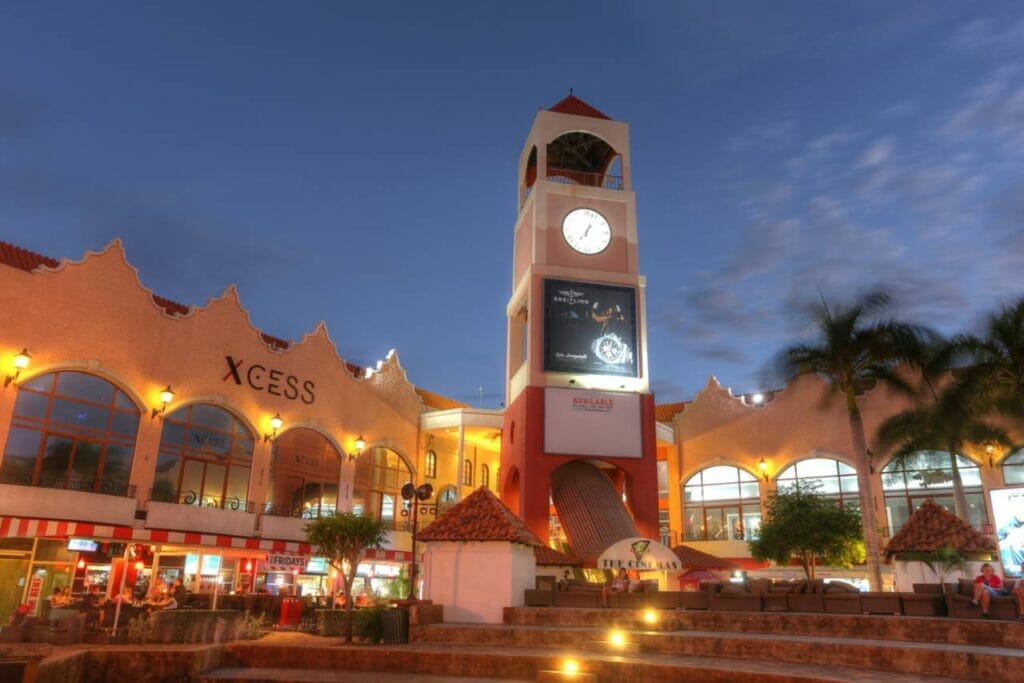 It's not surprising to see the amount of daily traffic that this plaza gets, considering its location in the busiest of the high-rise strip. It's also known for its entertainment culture, so locals and tourists can cool off after a busy day.
The sunny courtyard features fountains, water features, and an open-air amphitheater where shoppers can watch local performances. Palm Beach plaza is a multilevel mall with about 15,000 square meters of shopping, entertainment, and dining experiences.
Apart from the numerous features of the mall, another thing that stands it out is the integration of indoor and outdoor shopping experiences. So you can enjoy any kind of shopping you prefer.
Palm Beach plaza is also home to Aruba Fun City, Dream Bowl, Cinema Megaplex 8, and Laser Tag. The availability of so much excitement adds spice to your shopping experience. You can also visit the restaurants to enjoy a local lunch or beer when on break from shopping.
7. Antraco Plaza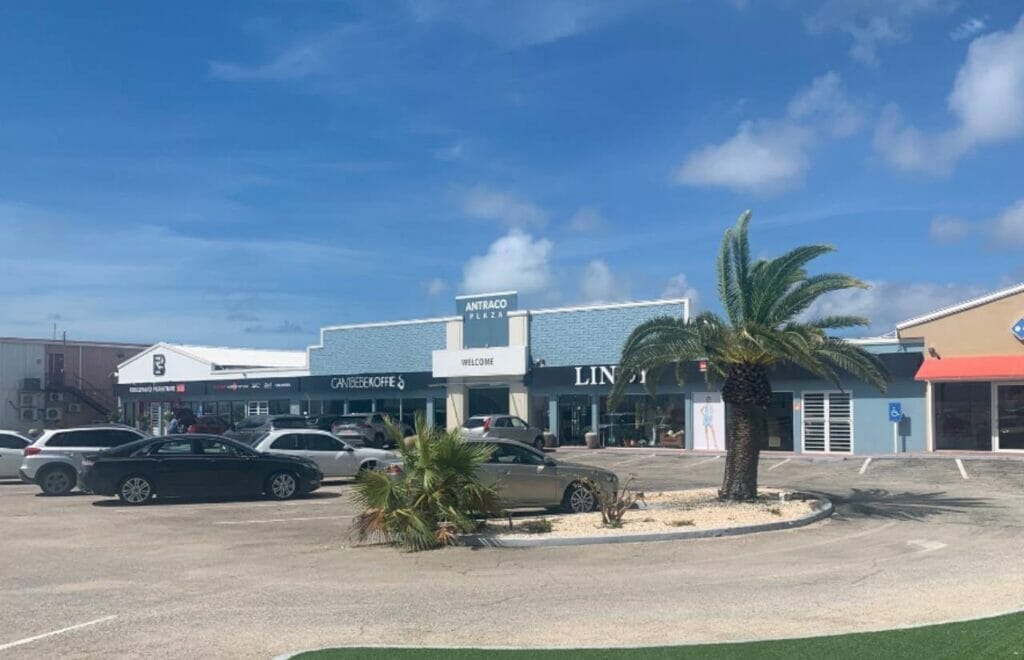 Antraco Plaza is a popular shopping mall in the heart of Aruba's busiest metropolis. The mall is generally known for offering meaningful value, generating memorable shopping experiences, and fostering relationships among people.
Antraco Plaza features many services and specific zones where visitors can shop, eat and relax while enjoying premium entertainment features. The fashion zone is the most visited zone. Here, visitors are treated to various clothing items representing different customs. 
The entertainment zone features various activities, including wine tasting and chess games. There's also a gym for fitness enthusiasts who may want a few stretches before heading home. The lounge and dining zone allow you to relax with wine and tapas or order proper local or intercontinental dishes.
4 Insider Tips for Shopping in Aruba
Now that you know some of the best shopping malls in Aruba offering local and international wares, you're probably getting ready for an enjoyable shopping experience. Unfortunately, the Aruban culture difference can mean you won't know where to start. Here are some tips to help make your shopping experience as streamlined and efficient as possible.
1. Avoid Impulse Buying
Aruba has a very active shopping culture, and there are malls spread around the island. The beautiful wares in these malls can tempt you to shop more than you anticipate. But before shopping for anything, think about whether you need them because even the smallest purchases can fit your budget. You may not need those beaded bracelets beyond your stay. So it makes sense to consider the sentimental value of an item beyond your stay in Aruba before buying.
2. Consider the Product's Material
As a follow-up to the first tip, consider the product's material before buying. As a tourist, most of your purchases may be centered around locally made goods. But you still want to avoid non-earth-friendly materials such as plastics where possible. Also, ensure the longevity of a product before purchasing.
3. Check the Product's Originality
Most Aruban shopping malls have shops that sell branded products and high-end materials. When shopping in such places, don't just take the seller's word for it. Ask questions where possible and check the authenticity of the product before purchasing. Where possible, consider buying pre-loved clothes since they typically reduce waste and are often a great money-saving alternative.
4. Know the Culture
The culture in Aruba can be entirely different from what you're used to, and the haggling/bartering process can be a culture shock, but it can still be fun once you get the hang of it. Just remember to always be respectful with your haggling. Remember that shop owners make their livelihood from your purchase, so haggle respectfully and be realistic with your offers.
Conclusion: Mall Shopping in Aruba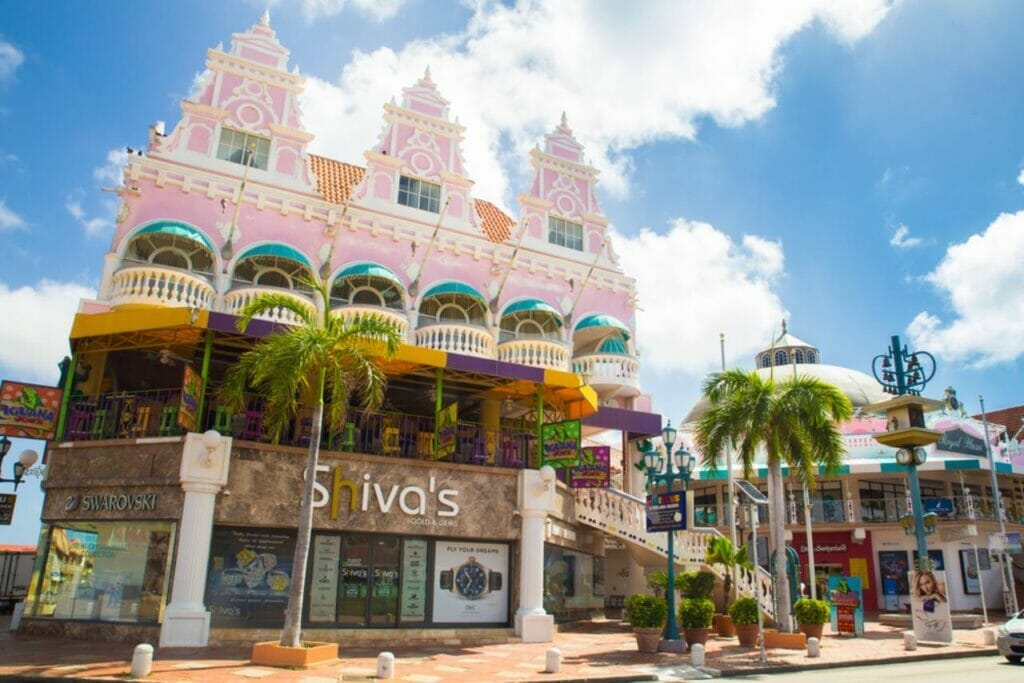 If you could describe the Aruba shopping tradition in one word, it'll be 'variety.' Once you know your way around Aruba, you might want to spend a significant part of your vacation in retail therapy.
There's so much to see and do in Aruba's shopping malls.
The availability of several stores and malls means you won't run out of options, irrespective of your expectations or budget. 
We know how hard it can be to find the perfect shop for your needs as a stranger. We've searched the nooks and crannies of Aruba to find the best malls for different types of wares. We've also reviewed a few shopping tips to help you enjoy the perfect shopping experience in Aruba.
Grab your wallet, shoes, and bags and hit the malls we've reviewed above for an exciting shopping experience.