Aruba Crime Rate: Is Aruba Safe to Visit in 2023?
Once you've reserved your Aruba travel date in your calendar, it's time to begin planning. But before you pack your bags and board the next plane to any destination, you'd want to know how safe the place is. Therefore, it's not surprising that you're asking how safe Aruba is.
Aruba is safe. Many seasoned travelers believe it to be one of the safest vacation spots in the Caribbean, thanks to its relatively low crime rate, minimal danger of natural disasters, and almost nonexistent reports of dangerous diseases. However, there are a few cases of nonviolent crimes like extortion, property crimes, drug crimes, etc., typically targeted at locals.
Read on to find out everything you should know about Aruba safety and tips to help you stay safe throughout your stay on the island.
How Safe is Aruba in 2023?
According to the United States Department of State, the overall crime rate in Aruba is relatively low. The report notes that Aruba has a lower crime rate than many other Caribbean islands, and that violent crime is rare. The most common types of crimes reported in Aruba are property crimes, such as theft, burglary, and car theft.
There's no doubting the fact that Aruba is a chilled-out Caribbean island. Every trip takes you close to turquoise water, picturesque white-sand beaches, and beautiful memories. But beyond these, you want to know how safe the island is before any visit.
For the most part, Aruba is safe.
Most seasoned travelers rank it as one of the safest Caribbean islands. But this title doesn't mean a complete absence of crime. There are still occasional cases of petty crime, drug trafficking, and sometimes violent crimes. But the difference is that the crime rate is relatively low here.
Experts typically still advise following the usual safety practices like avoiding lone movements at night and joining companies to travel on secluded roads (more on that later).
Nature's also something to watch out for when considering a vacation spot's safety. Aruba is outside the 'hurricane alley,' so it's generally free from the threat of hurricanes. But a few natural factors can still put you at risk. The sea, the land, and the creatures that live here can be a risk for anyone.
There's also the potentially troublesome heat!
Common Crimes in Aruba
According to statistics, violent crime rates in Aruba are very low. In fact, the last recorded homicide rate dates back to 2014. While the low rate of violent crimes is something to celebrate, it's important to also keep petty crimes like theft in mind throughout your stay in Aruba.
Although theft is not so common, we can't deny that it happens occasionally. Thus, it is classified in the moderate risk category. Theft is the most common crime in Aruba. It is usually a result of leaving your belongings unattended. Wallets, purses, and electronic gadgets are among Aruba's most commonly stolen items. It's not a good idea to leave them in unlocked hotel rooms, cars, beaches, and tourist centers.
While it's easy to get carried away by the general safety of the island, you don't want to tempt potential thieves or make the process easier for them. Local security officials always recommend carrying important items with you or dropping them off with someone you trust can watch over them closely while you're away.
Overall, it makes sense to use common sense when selecting what to bring along when traveling to Aruba. The island is also famous for drug trafficking, although this is not something for tourists to worry about. Tourist areas are usually heavily protected, so you'll hardly have any issues with drug traffickers.
Natural Disasters in Aruba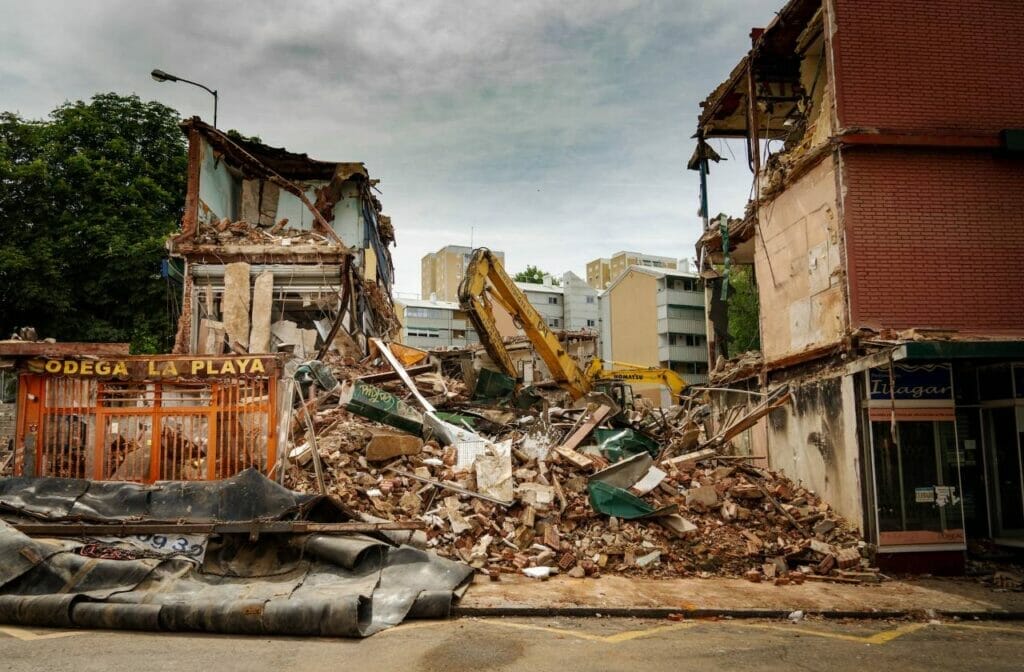 Aruba's location below the hurricane belt makes hurricane damage very unlikely. The last reported case of a hurricane in Aruba was in 2007, and it wasn't as severe as it would ordinarily happen in other places. Despite the availability of so much water in Iceland, the frequency of hurricanes is still very low (just about once in 30 years).
On the other hand, earthquakes are more common occurrences in Aruba. The island's earth's crust has multiple cracks situated in different areas; thus, the movability of a large chunk of the land.
Another reason for the frequency of earthquakes in Aruba is its location on the Caribbean tectonic plate which leaves it close to a fault line along other Caribbean islands. However, despite the frequency of earthquakes on the island, it's important to point out that the earthquakes are typically on the lower end of Richter's magnitude scale.
Most earthquakes in Aruba measure between 1.1 and 5.0, classifying within the light/micro category. So they usually don't cause detrimental damage to properties.
Residents would normally feel the light impacts of earthquakes beneath their feet, but that's all.
Safety Tips When Traveling to Aruba
Beyond Aruba's beautiful beaches and almost perfect weather, you're probably traveling to expand your horizons and discover new places. Unfortunately, you can't achieve all these if your anxiety prevents you from loosening up and soaking in the adventure.
We know how it feels to go to a new place where you'll meet new people throughout your stay. Before the anxiety kicks in, there are practical safety tips you can adhere to prevent being a victim of any kind of crime in Aruba. Let's check some of them out.
1. Blend in with your surroundings
The first and most important tip for a successful vacation experience is to research your destination. This way, you can move around your new destination like a local.
This tip is not only valid for exploration, but it's also a good safety tip. You can make yourself a target for crime by walking around out with your backpack and a confused face. On the other hand, blending in with locals would significantly reduce the attention on you.
You also want to dress modestly, especially if you're going to a place of worship, to avoid upsetting people.
2. Don't flash your wealth
This one is a common travel tip for every traveler.
Flashing your wealth is the easiest way to draw attention to yourself and attract pickpockets and scammers. Unless you're with people you know and trust, you don't want to show off your expensive gadgets or wads of cash.
Instead, go around with a dummy wallet and little cash, especially if you move around at night.
3. Keep your belongings safe
We can't overemphasize this point. If you'll be traveling for a few days, there's no need to pack too many luggage pieces. Also, invest in small, sturdy locks that can safeguard your belongings.
Your luggage box or any belongings don't have to stand out, so they don't attract too much attention. If you're moving around with carry-on luggage, don't leave it unattended. Invest in wallets with RFID protection features to protect against identity theft.
4. Always have a cab driver's number
Since it's a vacation, you'll likely stay out late once in a while. If you're unsure about how long you'll stay out, get a cab number on time.
The island does not have ride-sharing apps, so people always rely on taxis for their daily movements. You'll hardly find any taxi late at night, so it makes sense to have at least one cab driver's number you can call at any time to pick you up.
FAQ
What should I avoid in Aruba?
One basic piece of advice you'll always get from travel experts is to not travel to Aruba during hurricane seasons. Aruba's location means hurricanes rarely make landfall on the island, but there's still a possibility. So it's best to avoid the island during hurricane seasons if you want to get the best out of your holiday. The hurricane season typically runs between late May to mid-November. Keep this in mind while planning your trip.
What areas should I avoid in Aruba?
Overall, Aruba boasts a significantly low crime rate, so there's hardly any cause for alarm. Most crimes are nonviolent, so theft may be the worst thing to happen to you. There's no specific place known for crime, as these petty crimes can happen anywhere. Just ensure that your belongings are kept safe and that you don't leave your room door open. Also, avoid walking down lonely paths during late hours. If it gets too late to walk, call a taxi.
Is Aruba safe for solo female tourists?
Aruba is a perfect vacation location for both men and women, irrespective of whether you're traveling alone or with a traveling party. The island respects women. Add that to the significantly low crime rate, and you can tell how safe it is for anybody. Just use common sense throughout your stay and you'll enjoy every moment of your stay.
Can I walk around Aruba safely?
While Aruba is considered one of the safest islands in the Caribbean, we still typically advise visitors to always be mindful of their surroundings while walking around in lonely areas. The Aruba business community and local authorities have taken several proactive steps to ensure the safety of visitors and tourists in Aruba. As a result, the island has grown to become one of the safest islands in the Caribbean.
You can see safety officers in most busy areas, and the city is generally kept clean. Restaurants, galleries, and shops are spread around the streets, with various walking tours available to suit different needs.
Wrapping it Up: Aruba Crime Rate
There's no such thing as a perfect safety guide for any location, and this article is different. When it comes to travel safety, different people will always see Aruba differently, depending on the perspective they are looking from. But this article is written for savvy travelers that want to get the best out of their Aruba vacation without worrying about safety issues.
As you've read in the article, Aruba is generally safe for travelers and locals. There may be a few crime reports from time to time, but they are mostly small and non-violent. Common crimes include pickpocketing, drug abuse, etc. We've provided a few safety tips that can help you avoid being a victim of crime.
Remember, the best way to avoid crime is to avoid potential crime scenes. Trust your instincts and avoid crowded areas, especially if you don't trust the class of people, you see there.
There's no shortage of activities in Aruba, so you'll always enjoy your time, irrespective of your interests. If you suspect any crime or lose any of your possession, don't hesitate to report it to local security. They're mostly friendly to visitors and will take necessary actions to help you recover your stolen property. Enjoy your vacation!