Are Road Trips Expensive? A Complete Cost Breakdown
Road trips are amazing, once-in-a-lifetime experiences, and if you've been toying with the idea of going on one, consider this a sign to take the plunge and start to plan towards it. A road trip is a great way to experience life on the road, discover new places, and make friends across the country, while being in charge of your schedule. If you're worried about how much your road trip might cost, and if you might have to break the bank for one, the answer is right here.
Road trips are not expensive. Once you have your budget set, you can alter your itinerary to match. If your budget doesn't allow for restaurants on the trip, bring a cooler of food and stop at rest areas for picnics. Or, if it's summer and you can't afford a hotel, go camping instead. 
Keep reading to get a complete breakdown of the cost for a road trip, and the price ranges and average costs of the most important things you'll be spending money on. You'll also find tips on how to efficiently save money during your trip.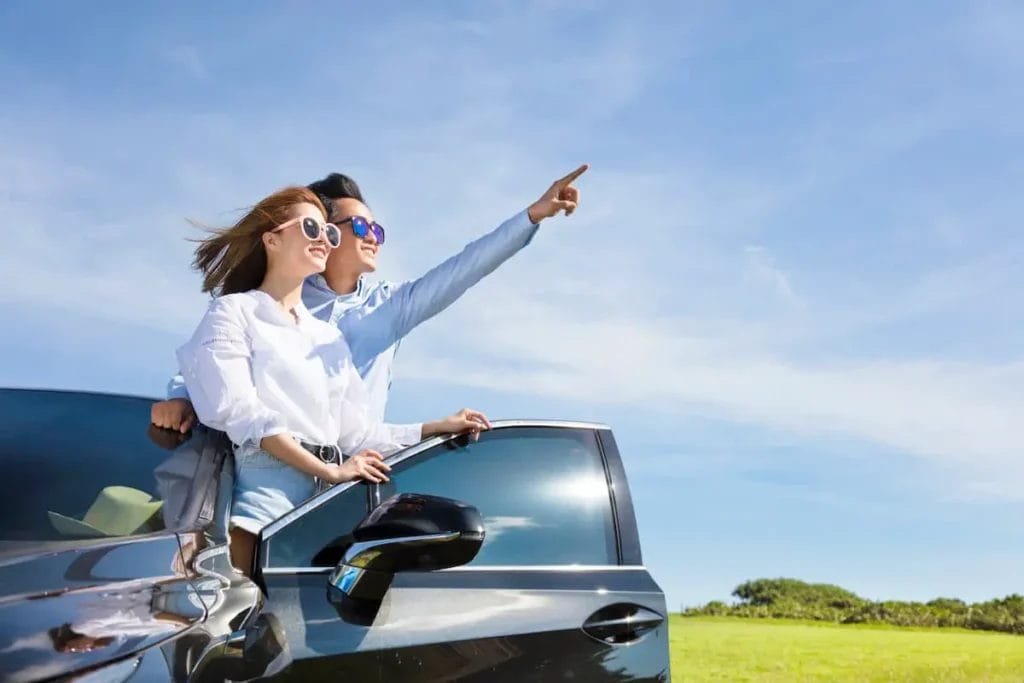 Your Cost Depends On the Length of Your Road Trip
The length of your road trip is super important because it influences so many other things in your trip. You can't put a price on the cost from the trip length, so it could be easy to make the mistake of not factoring it into your budget early.
The length of your trip actually determines the following:
How much driving you'll be doing.
The mileage you'll be covering.
How much gas you'll be using.
The accommodations arrangements you'll need to make.
How much you'll be paying for food and snacks.
Everything else you'll have to consider while planning.
Before drawing up the rest of your budget, you should find out how many miles you'll be covering on the route where you'll be road-tripping.
Your Vehicle Might Make Or Break Your Trip
The first part of your road trip to sort out is figuring out the vehicle you'll be taking on the trip. Here are a few factors you should consider when choosing your road trip vehicle.
Maintenance
Starting your road trip with a car breakdown in the middle of nowhere can be a nightmare. Make sure you choose a car that's in very good condition and have a routine maintenance checklist ahead of your trip. Some of the things you should check out are:
The state of the tires: Tire pressure, tire rotations, or a tire replacement, if you need one.
Engine oil and other car fluids
Brake pads
Belts and hoses
Air filters
Light bulbs
Wiper blades and windshield cleaners
Don't leave any stone unturned. A seemingly minor problem with any part of your car can turn into a costly mistake and upturn your budget.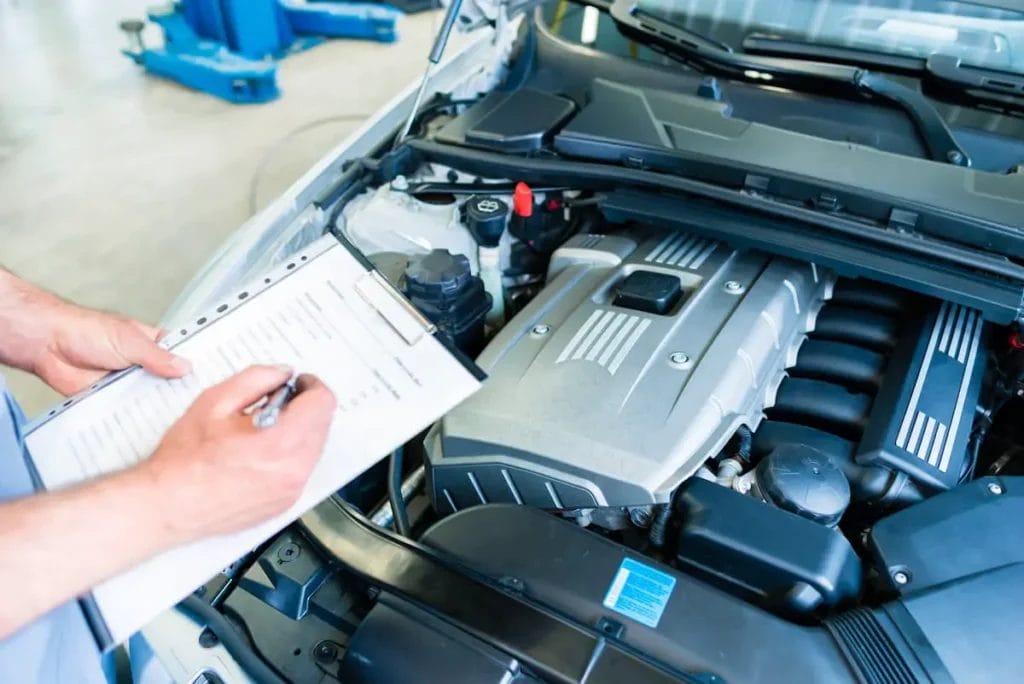 Size and Safety Considerations
You'll be in the car for a lot of time, and you'll be taking a lot of stuff with you. Having a lot of interior space could make moving around during your trip much easier.
You should also opt for a vehicle with efficient accident-avoidance systems like Electronic Security Control (ESC). These electronic warning systems warn you when you're backing up too close to a solid place or drifting out of your lane could also be lifesavers, even though they come at an added cost.
Most importantly, in the event of a crash, your road-trip car should be able to create a "cage" of some sort with airbags that help to reduce the impact of the crash on you and everyone else in the vehicle.
Fuel Economy
To minimize gas costs on your trip, you have to consider the fuel efficiency of the car. The most fuel-efficient cars have pretty small sizes, so you might have to make a bit of a compromise here.
If you figure out how much space you need, in contrast to how badly you need to conserve gas, you'll find a car that fits your needs best.
Seats
On your trip, you'll be doing a lot of sitting while in your car, so having comfortable seats is very important. Choose a car with plenty of room for seat adjustments. If you'll be traveling with others, it's inevitable that they'll get sleepy at some point, so you should also choose a car with reclining passenger seats so they don't have to take their naps while sitting straight or slouching.
Car Rental
Whether you're searching for more diversity in your car options, visiting from outside the country, or you just want to go road-tripping in a more fun ride, car rental is a much easier option for getting a car for your road trip.
According to Kayak, car rentals in the US have an average cost of $64 per day. However, depending on the car you opt for, your car rental cost could be as low as $19 per day or as high as $254 per day.
Renting a car may mean that you have an additional cost on your budget, but road-tripping in your own car also means putting thousands of miles on your vehicle. If you're planning to resell your car, the added mileage will decrease its potential value.
You can get the luxury of avoiding that, and all other potential consequences of the strain on your car, if you rent a car instead.
If you're choosing to rent a vehicle, the option of a one-way rental is great if you have plans to fly back home from your road-trip destination. You could choose a round-trip rental instead if you don't mind back-tracking to your starting point.
Most rental services have car options with unlimited mileage, and it's advisable to rent one of these for a road trip.
The Gas Price Determines Your Trip Expenses
The price of gas varies, but you can make a reasonable estimate to use for your plans. The average price of regular, unleaded gas in the US at the time of writing this article is $4.33 per gallon, according to the American Automobile Association.
Don't get scared out of taking your trip just yet, because that's one of the highest prices ever recorded in US history, and it's influenced by recent events. However, gas prices were much higher back in 2008, at over $5 per gallon. So it hasn't gotten there yet, but it might later.
The average gas price usually ranges from about $2.8 to $3.9 per gallon.
Determining how much you'll be spending on gas costs depends on how much mileage you'll be covering, and on what kind of car you'll be driving. A small car holds about 12 gallons (45.42 L), bringing fill-up price to about $52, while a larger one can hold up to 16 gallons (60.57 L), with a fill-up price of about $70.
Cars cover an average of 24.2 miles (38.95 km) on each gallon of gas, so you'll need to fill up your gas tank every 290 miles (466.71 km) with a small car, and every 380 (611.51 km) miles or so with a larger vehicle.
Aside from the average value, how much mileage you'll cover on each gallon of gas really depends on the car you're driving, and on how you drive.
According to FuelEconomy.gov, aggressive braking, rapid acceleration, and speeding over 50 mph (80.4 kph) can lower your gas mileage by up to 30%. Some cars are also more fuel-efficient than others, so if you have your pick of cars, you should opt for one with good fuel economy.
You could also use an online tool like the AAA's Gas Cost Calculator. If you already know the car model and much mileage you need to cover, the calculator will determine how much gas you'll need for it. Based on the average cost for the day, it'll also determine much money you should anticipate spending on gas.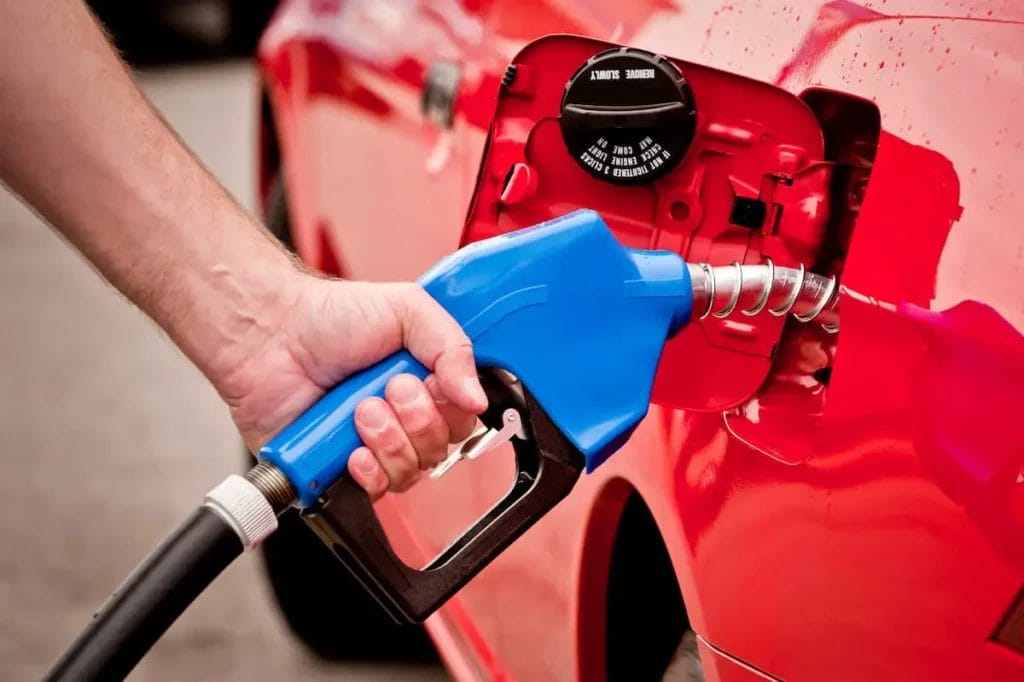 Your Accommodation Arrangements
After every long day on your trip, you'll need to make lodging arrangements.
If you're looking to minimize cost, sleeping in your car at a rest stop may seem like a good idea on paper. The downside to that is that it's illegal in some states, and the arrangement can be very uncomfortable.
Though it's very cheap, it also leaves you vulnerable to attackers, so it's not the safest option.
Another low-cost option is to forgo hotels or motels and rent an RV for your trip. RV parking costs $20 to $40 in most places, depending on the location and the facilities in the park. The option of driving an RV is relatively cheap and offers freedom and flexibility, but RVs are not very fuel-efficient, so they will raise fuel costs.
You could, however, bring a tent and check out campgrounds for very little money per night.
Like RV parks, the prices of hotels and motels vary depending on their locations and facilities available in them. According to STR, the average price of hotel lodging per night in the US is about $200.
High-end lodging can cost up to $400 per night, but you can also get decent lodging options for as little as $50.
Ahead of your trip, you should take a look at the websites of hotels along your route to get an idea of the costs or even decide ahead where you'll be lodging. Over-the-phone prices could sometimes be less than the prices posted on the Internet, so you could try calling in to request the prices after you down your choices.
Your Road Trip Snacks
Of course, you have to eat on your trip. In fact, being on the road could make you hungrier than usual.
Food prices don't vary a lot, so estimating how much you'll have to spend on food throughout your trip could be relatively easier than other costs. It's always a good idea to stock up on snacks, drinks, and your favorite munchies before going on your trip, or while on the road.
You could be amazed at how much great junk you can get with about $20.
Fast food will be the cheapest option for meals on your trip, but these "small" food costs could easily snowball into a much larger figure than you budgeted for. You should plan all your food stops ahead of time and keep track of all the expenses you make.
You might feel the urge to splurge on a meal at a restaurant, and that's perfectly normal. The purpose of your trip is to create experiences, after all. These treats can have a huge impact on your overall food cost, though, so you should be very careful, especially with spending on the more expensive indulgences.
However, if you're spending a lot of money on gas and accommodations, you might want to bring a cooler of food for your meals and have a picnic at a rest area.
Tourist Stops and Attractions
Your road trip might take you through multiple states, and you're bound to find amazing attractions in all of these places. Whether it's a rock, a mountain, a famous sculpture, a park, or yet another one of the world's largest things, many of these attractions are bound to catch your fancy.
Before checking them out on impulse, though, you should consider the financial implications.
Free attractions are awesome ways to have fun with little strain on your budget, but you should think really well about the price of a paid attraction before opting for it. Remember, free or paid, stopping at an attraction will take up some of your time, so you may need to consider time as well before making your decision.
Miscellaneous Costs Like Accidents Or Lost items
Unplanned things will happen during your trip, and the spontaneity adds to the thrill of road trips. The surprise is much less fun when they're the kind that cost you money, but you should be prepared for them.
Set aside some money for miscellaneous expenses, such as lost/stolen items, unplanned costs, a little extra treat, or a minor accident. It'll help make sure you're not caught unawares, even by the less pleasant surprises.
How To Save Money on Your Road Trip
Here are a few tips to remember for staying frugal on your road trip:
Draw up a budget with all your projected expenses before you go on your trip.
Schedule your trip when gas prices are low.
Research ahead of time about cheap accommodation along your route.
Follow your list of expenses and check in with your budget before making money decisions.
Stock up on freebies from hotels, motels, or restaurants.
Road accidents and reduced gas mileage will burn a hole in your pocket, so drive safely.
Conclusion
You're all set to create your budget and begin to plan the road trip of a lifetime.
For the parts of your plan that'll vary in cost, you should keep an eye on the price trends so you can take advantage of the best situations. Even when the surprises come, enjoy them as part of the road-trip fun!