Antigua Shopping: Unique Souvenirs and Local Crafts
Hey, shopaholics! Looking for an amazing shopping adventure in the Caribbean? Look no further than Antigua, where vibrant markets, charming boutiques, and bustling shopping areas await your exploration.
From the duty-free shops and designer stores of St. John's to the historic allure of Redcliffe Quay, Antigua offers a delightful blend of local handicrafts, mouthwatering souvenirs, and unique shopping experiences. Get ready to immerse yourself in the island's exceptional craftsmanship, indulge in delectable local products, and support the talented artisans who make Antigua's shopping scene truly special.
Popular Shopping Areas and Markets
Wandering around Antigua, you will come across a variety of shopping areas and markets that present the true essence of the island's commerce. First on your list should be St. John's, the capital city. Here, you'll find a host of shops lining the streets, from high-end boutiques to family-owned establishments. Heritage Quay and Redcliffe Quay are the two primary shopping areas here, brimming with color, energy, and a multitude of shopping opportunities.
Heritage Quay is renowned for its duty-free shops and designer stores, making it a hot spot for tourists. Amid the hustle and bustle, the aroma of local spices fills the air, and the hum of haggling vendors enhances the charm of this lively area.
Conversely, Redcliffe Quay is a historic site turned shopping paradise. Amid its restored stone buildings and alleyways, you'll find a mix of jewelry stores, art galleries, and quaint boutiques selling unique clothing and accessories.
Venturing outside the capital, the Jolly Harbour area and English Harbour Town offer additional shopping options. English Harbour, known for its marina and sailing heritage, also hosts a selection of shops selling nautical-themed items and other souvenirs. Meanwhile, Jolly Harbour is home to a commercial center with a range of stores selling both international and local goods.
Local Handicrafts and Souvenirs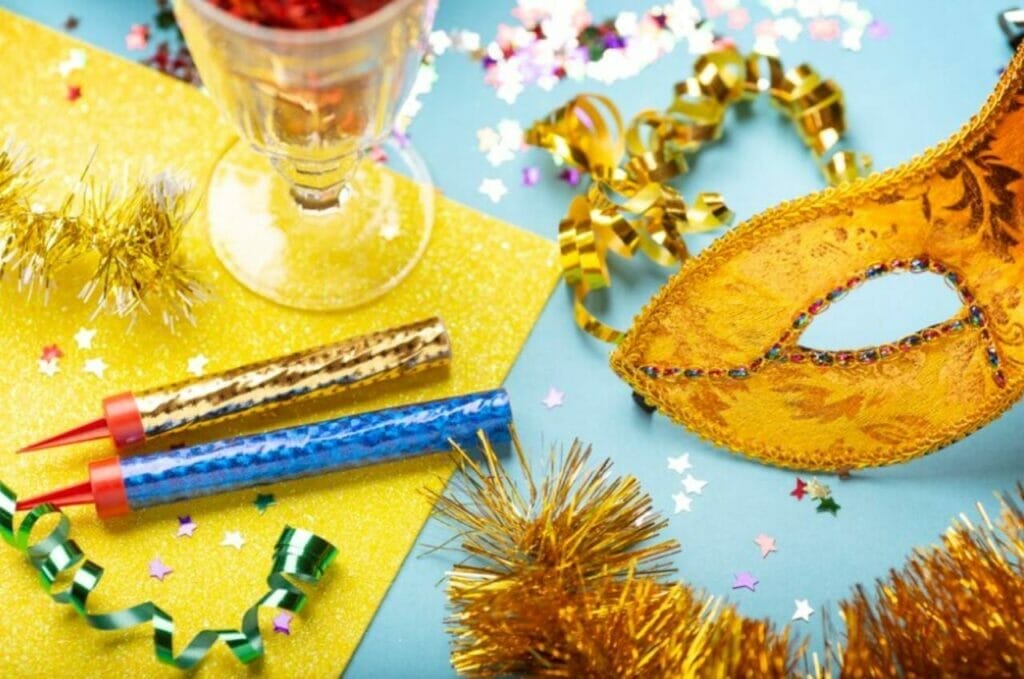 When it comes to shopping in Antigua, there is a large assortment of local products and souvenirs to pick from. Antiguan artisans are well-known for their ability to create exquisite works of art out of natural materials. Whether it's woven items made from seagrass and palm leaves, intricate wood carvings, or beautifully crafted pottery, these items carry the heart and soul of Antiguan craftsmanship.
Other popular edible souvenirs include hot sauce, rum, and locally made chocolates. You'll also come across colorful Carnival masks, vibrant fabric, and hand-painted ceramics that encapsulate the island's vibrant culture.
One particularly noteworthy craft to keep an eye out for is Sea Island Cotton products. Recognized as some of the finest in the world, you'll find everything from clothing to bed linens crafted from this luxuriously soft material. A Sea Island Cotton product is not just a souvenir; it's a token of the high-quality craftsmanship that Antigua has to offer.
Duty-Free Shopping
Antigua is a paradise for duty-free shoppers. The island provides ample opportunities for tourists to indulge in tax-free purchases, particularly in areas like Heritage Quay and the V.C. Bird International Airport. These areas are teeming with shops selling everything from worldwide designer names to high-quality gadgets at duty-free costs.
For jewelry and watch enthusiasts, you'll find stores selling pieces from renowned brands like Cartier, Rolex, and more. Whether you're searching for a sparkling new addition to your collection or a precious memento of your Antigua trip, you're sure to find something that catches your eye. High-end perfume and cosmetics are also widely accessible, typically at much lower rates than at home.
However, duty-free shopping in Antigua is not only about luxury goods. You can also find locally made products available at duty-free shops, allowing you to support local artisans while taking advantage of tax-free prices. This unique blend of global luxury and local talent makes duty-free shopping in Antigua an experience worth adding to your travel itinerary.
Shopping Tips for Tourists
When going shopping in Antigua, it's usually a good idea to have a few pointers in mind. Currency is the first consideration – while many places accept US dollars, keep some Eastern Caribbean dollars handy for smaller shops or street vendors. Although credit cards are generally accepted, it is always a good idea to have some cash on hand.
Bargaining is another aspect of shopping in Antigua, particularly at the local markets. Negotiating is part of the culture, and it may make your shopping experience more authentic and fun. But remember, always do it respectfully and with a smile.
Monday through Saturday, business hours in Antigua normally run from 8 a.m. to 5 p.m., with a lunch break from 1 p.m. to 2 p.m. On Sunday, you'll find most shops are closed except in the tourist areas. Finally, bring a reusable bag with you when you go shopping. Antigua & Barbuda have outlawed single-use plastic bags in order to maintain their environmental commitment.
Spotlight on Local Artisans
The heart of Antigua's vibrant shopping scene lies in its community of skilled local artisans. One such artisan is Joycelyn Knight, a pottery veteran known for her beautiful ceramics. Inspired by Antiguan culture and scenery, her pieces carry the essence of the island's spirit, making them the perfect keepsake or gift.
Another standout artisan is Frank Walter, a renowned painter and sculptor. His work, often characterized by the vibrant use of colors and intriguing textures, encapsulates the cultural richness of Antigua. Pieces from Walter's collection can be found in various galleries across the island and are worth seeking out.
At the Sea Island Cotton Shop, you can find locally made products from this luxurious material. The store is owned and operated by local artisans who are keeping the tradition of Sea Island Cotton alive. Every purchase from the shop not only brings you a high-quality product but also supports the local economy and preservation of Antiguan traditions.
Through these profiles, you can see that purchasing in Antigua is about supporting a community of artists whose work is inextricably linked to the island's history and tradition.
FAQ
Does Antigua have shopping?
Antigua offers a vibrant shopping scene, allowing visitors to indulge in retail therapy. The island is home to a plethora of stores, markets, and boutiques where tourists may discover a wide variety of things such as apparel, jewelry, artwork, souvenirs, and local crafts. Whether exploring bustling markets or boutique stores, Antigua provides ample opportunities for shopping enthusiasts.
What does Antigua sell?
Antigua has a diverse range of things for sale that represent the island's rich culture and tradition. Visitors can find unique souvenirs, such as handmade crafts, locally produced artwork, and traditional textiles. Antigua is also recognized for its thriving fashion culture, which features apparel and accessories designed by locals. Jewelry, including exquisite pieces featuring precious gemstones, is also a popular item available for purchase on the island.
What is unique to Antigua?
The availability of locally created objects and souvenirs is one of the distinctive characteristics of shopping in Antigua. Visitors can find handmade crafts, such as pottery, woodwork, and basketry, reflecting the island's traditional artistry. Additionally, Antigua's rich history and cultural diversity are showcased in the artwork and textiles produced by local artisans. Shopping in Antigua allows visitors to bring home one-of-a-kind treasures that capture the essence of the island's unique heritage.