Antigua Luxury Yacht Charters: Sailing in Style in the Caribbean
Set sail on a remarkable journey through the breathtaking Caribbean waters with Antigua luxury yacht charters.
Whether you're a seasoned sailor or simply seeking a relaxed getaway, Antigua offers an incredible selection of yachts to suit every taste. From lavish superyachts to sleek catamarans, each one promises an unforgettable sailing experience. 
Discover hidden islands, savor delectable meals prepared by your own private chef, and indulge in luxurious amenities like onboard spas and water toys. With a friendly and experienced crew taking care of every detail, your voyage will be nothing short of extraordinary. 
So, grab your favorite beachwear, bask in the Caribbean sun, and get ready for an incredible adventure aboard a luxury yacht in Antigua.
Chartering Options and Yacht Selection
When it comes to Antigua luxury yacht charters, the options are plentiful and diverse. The island boasts a fleet of yachts ranging from opulent superyachts to sleek catamarans, each offering a unique sailing experience. Bareboat charters are perfect for experienced sailors who relish the challenge of captaining their vessels. Crewed yachts are available for those who prefer a laid-back journey, where professional staff take care of everything from navigation to meal preparation.
Choosing the right yacht is an integral part of your luxury charter experience. Key considerations include the size of your group, your budget, and personal preferences. Smaller yachts offer intimacy and a nimble sailing experience, ideal for couples or small groups. Larger yachts or catamarans, on the other hand, provide ample space and additional amenities, suitable for larger groups or families.
The wide range of yachts available means there is a match for every sailor's dream. From vessels boasting state-of-the-art navigation and communication systems for the tech-savvy to yachts featuring hot tubs and sundecks for sun worshippers, the choice is yours. Look for reputable charter companies with well-maintained fleets and an excellent safety record for peace of mind.
Finally, consider the charter's duration and your desired itinerary when selecting your yacht. For short trips around Antigua's coast, a simple, comfortable yacht might suffice. But for longer voyages to neighboring Caribbean islands, opt for a yacht with long-range capabilities and more luxurious facilities.
Itinerary Suggestions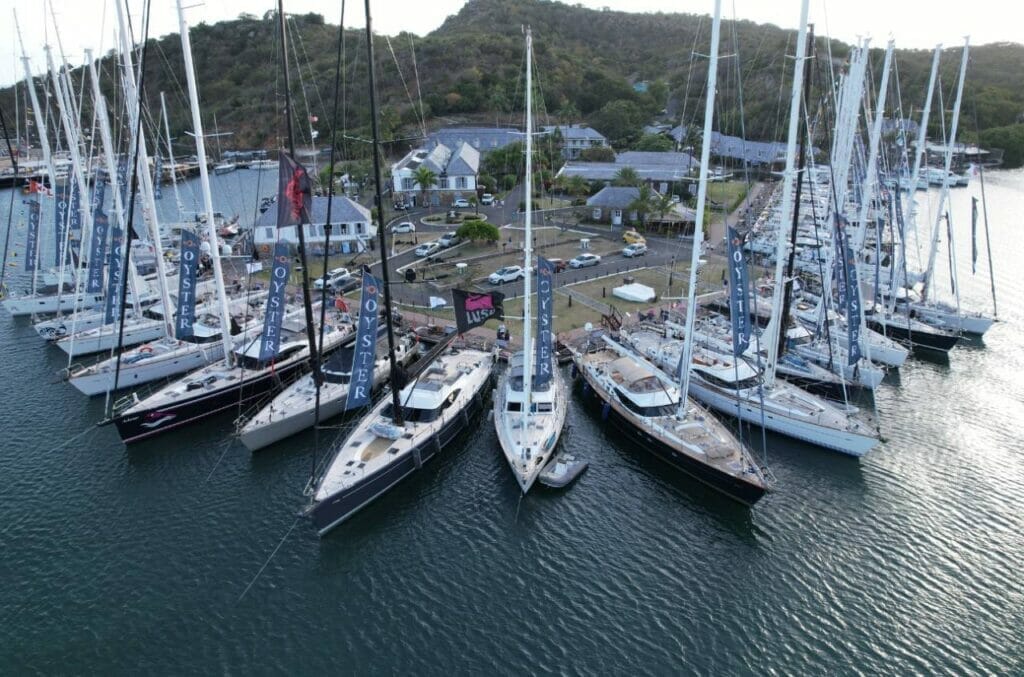 As one of the premier yachting destinations in the Caribbean, Antigua offers an array of itinerary options. Start with a visit to English Harbour and Nelson's Dockyard, the island's bustling yachting hub steeped in history. This area is known for its beautifully restored Georgian buildings and its lively social scene, perfect for dining and entertainment ashore.
For those who crave a bit of adventure, set sail towards the secluded Green Island or the tranquil Carlisle Bay, where you can snorkel in crystal-clear waters, teeming with marine life. To taste untouched Caribbean beauty, navigate your yacht to Barbuda, Antigua's sister island. Barbuda offers pristine beaches, a large frigate bird sanctuary, and a slower pace of life – an ideal contrast to Antigua's more vibrant scene.
If you fancy a taste of Antigua's culture, drop anchor in St. John's, the island's capital. St. John's offers colorful markets, delightful local cuisine, and significant historical sites like the Cathedral of St. John the Divine. After a day of exploration, sail towards the sunset for an overnight anchorage in a quiet bay like Deep Bay or Five Islands Harbour.
A week-long charter could encompass all these experiences, with plenty of time for impromptu beach barbecues, sunset cocktails, and soaking up the Caribbean sun. Remember, the beauty of chartering a yacht is the freedom it provides; you can customize your itinerary to suit your pace and interests.
Yachting Services and Amenities
Antigua luxury yacht charters are renowned not only for their diverse yacht selection but also for their world-class services and amenities. From the moment you step on board, you'll be immersed in a world of comfort and sophistication. Experienced crews are on hand to ensure your journey is smooth, safe, and utterly enjoyable, providing services from expert navigation to gourmet catering.
Gourmet dining is a signature feature of any luxury yacht charter. Expect to be treated to culinary delights prepared by your private chef, using fresh local ingredients. Whether you fancy a traditional Caribbean barbecue on the deck or a fine dining experience under the stars, your palate will be more than satisfied.
When it comes to amenities, luxury yacht charters pull out all the stops. Think of ensuite cabins with panoramic sea views, fully-stocked bars, sundecks complete with loungers, and a plethora of water toys such as jet skis, paddleboards, and snorkeling gear. Some yachts even feature onboard spas and gym facilities to keep you pampered and active during your voyage.
Lastly, luxury charters often include concierge services for an even more personalized experience. Whether it's arranging a beach picnic, booking a spa treatment onshore, or setting up an on-deck cinema night, the crew is there to turn your wishes into reality. These extra touches make Antigua luxury yacht charters a unique way to explore the Caribbean.
Cost Considerations
When planning an Antigua luxury yacht charter, it's crucial to understand the factors that influence the cost. The type and size of the yacht, charter duration, and time of year significantly impact the price.
Larger and more luxurious yachts generally come with a higher price tag. Additionally, longer charters tend to cost more due to extended time on the yacht and associated expenses. High season, from December to April, commands premium rates due to favorable weather and sailing events.
The size of the yacht's crew also affects the cost. A crewed yacht offers a worry-free experience with professionals handling sailing, cooking, and maintenance. This luxury comes at a higher price, but some charters include a personal chef for gourmet meals.
It's important to account for extra costs like fuel, docking fees, and crew gratuities. Clarify with your charter company whether the charter is all-inclusive or if there are additional expenses.
Understanding these cost considerations helps you make informed decisions and plan your Antigua luxury yacht charter according to your budget. Consider the size and type of yacht that suits your group, and carefully choose the charter duration to align with your budget and preferences.
If you're flexible with timing, the shoulder seasons can offer better value. By factoring in crew size, extra costs, and pricing models, you can ensure a smooth and enjoyable yacht charter experience in Antigua.
Travel Tips
When planning your Antigua luxury yacht charter, it's important to consider the timing for the best weather and sailing conditions. For an optimal experience, aim for a trip between December and April. During this period, you can expect pleasant temperatures, clear skies, and calm waters.
This is also the peak season for tourism, so be prepared for larger crowds and higher rates. If you prefer a quieter atmosphere and potentially lower prices, consider visiting during the shoulder seasons just before or after the peak season. These periods offer great conditions and allow you to enjoy the beauty of Antigua with fewer people around.
Additionally, bring along some light layers such as a lightweight sweater or a long-sleeved shirt for cooler nights or unexpected changes in weather. Don't forget to pack essentials like sunblock to protect your skin from the Caribbean sun, a hat to shield yourself from the heat, and a good book to relax and enjoy your downtime on the yacht.
Given the marine environment, it's advisable to opt for soft luggage that can be easily stowed away, ensuring a comfortable and organized space on the yacht.
Respecting the local marine environment is crucial during your Antigua luxury yacht charter. Antigua boasts stunning coral reefs and diverse marine life, making it a haven for snorkeling and diving enthusiasts. To preserve these fragile ecosystems, it's important to follow local guidelines for interacting with wildlife and marine resources.
This may include keeping a safe distance from marine animals, not touching or standing on coral reefs, and refraining from littering. Furthermore, consider using eco-friendly sunscreen to protect the reefs from harmful chemicals. By being mindful of your actions and adopting sustainable practices, you can contribute to the preservation of Antigua's natural beauty for future generations to enjoy.
Contact Information and Next Steps
Ready to embark on your Antigua luxury yacht charter adventure? Contacting reputable yacht charter companies is your next step. These firms can provide further information, help you select the right yacht, and assist with itinerary planning. Websites like the Antigua and Barbuda Marine Association offer a directory of charter companies, or you can reach out to the Antigua Charter Yacht Meeting organization for recommendations.
Remember to book well in advance, particularly for peak travel periods or if you have a specific yacht in mind. Most companies provide comprehensive booking and payment details on their websites. Alternatively, you could use a yacht charter broker to help you navigate the booking process.
To make the most of your charter experience, consider working with the company or your broker to customize your itinerary and onboard amenities. This will ensure a truly personalized and unforgettable Antigua luxury yacht experience.
FAQ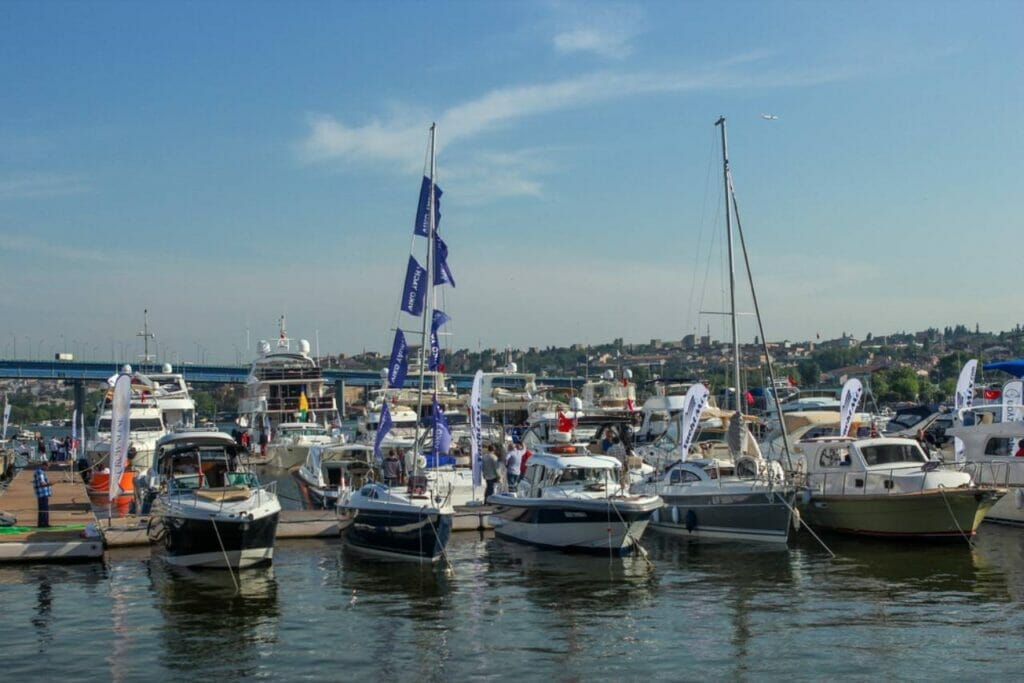 Who owns the yacht Antigua?
The yacht Antigua is not owned by a single individual or entity. Antigua luxury yacht charters provide a fleet of yachts for charter, including the Antigua yacht, which is available for hire by guests seeking a luxurious sailing experience in the Caribbean. The charter company offers a diverse range of yachts, each with its own unique features and amenities, ensuring a personalized and unforgettable journey.
Where do yachts dock in Antigua?
Yachts in Antigua have several docking options available. The island boasts several marinas and harbors that cater to luxury yacht charters. English Harbour and Nelson's Dockyard, known as the yachting hub of Antigua, are popular docking locations due to their historical significance and vibrant social scene. Other marinas, such as Falmouth Harbour and Jolly Harbour, offer excellent facilities and services for yacht owners and charter guests.
Is Antigua and Barbuda to auction off $81 M yacht owned by Russian oligarch?
A&B Given Okay to Sell $81m Superyacht of Sanctioned Russian Oligarch. The government of Antigua and Barbuda has been successful in its discussions with the United States concerning its application for a licence to proceed with the unfettered sale of the Super Yacht, Alfa Nero.