Antigua Luxury Shopping: A Retail Therapy Experience
Looking for the ultimate retail therapy experience in Antigua? Well, get ready to be swept away by the sheer luxury of shopping in this Caribbean paradise.
Picture this: strolling along the waterfront at Heritage Quay, surrounded by charming pastel buildings and a stunning sea view. You'll be in retail bliss inside, surrounded by luxury labels like Gucci and Tiffany & Co. beckoning you to indulge in the latest fashion, fine jewelry, and exquisite timepieces.
But Antigua's luxury shopping scene isn't just about the goods – it's about the entire experience. From the friendly staff who go the extra mile to the delightful outdoor cafés where you can sip on a Caribbean cocktail, every moment at Heritage Quay becomes a cherished memory.
So, if you're craving a bit of high-end retail therapy mixed with the island's undeniable charm, Antigua's luxury shopping destinations are calling your name.
| Location | Description | Notable Stores or Features |
| --- | --- | --- |
| Heritage Quay | Waterfront shopping complex with a blend of Antiguan tradition and contemporary luxury. Offers sea views, outdoor cafes, and friendly staff. | High-end, duty-free boutiques featuring brands like Gucci, Prada, Tiffany & Co. |
| Redcliffe Quay | Historic, vibrantly colored area offering regionally produced souvenirs. Features artisan shops and quaint restaurants. | Shops selling locally produced goods, Sea Island Trading boutique for hand-crafted ceramics. |
| Woods Mall | Located in St. John's, the island's capital. Known for its selection of fashion and accessories stores. | Wide range of regional and international brands for apparel, stylish sunglasses, artisanal leather goods, and trendy footwear. |
| Epicurean Fine Foods & Pharmacy | Upscale grocery store offering a gourmet shopping experience. | Stocks local and imported goods, an impressive selection of wines and spirits, bakery and deli section. |
Heritage Quay: Duty-Free Shopping and High-End Boutiques
Heritage Quay is the go-to spot for any luxury shopping enthusiast visiting Antigua. This waterfront shopping complex offers an extraordinary array of duty-free shops, featuring high-end brands from across the globe. Whether you're on the hunt for designer fashion, fine jewelry, or top-tier watches, Heritage Quay has it all.
The architecture of Heritage Quay echoes Antigua's colonial past, with its charming pastel buildings. But don't be deceived by the appearance. Once inside, you'll be surrounded by the newest fashions from world-famous brands like Gucci, Prada, and Tiffany & Co. It's a fascinating blend of Antiguan tradition and contemporary luxury.
Shopping at Heritage Quay isn't just about acquiring world-class goods. The experience is made complete with friendly, knowledgeable staff and beautiful sea views from various spots within the complex. Take a pause from shopping to savor a delicious Caribbean cocktail at one of the Quay's outdoor cafés.
Make no mistake, a day spent at Heritage Quay will satisfy even the most ardent luxury shoppers.
Redcliffe Quay: Unique Artisan Shops and Local Souvenirs
Tucked away from the hustle and bustle, Redcliffe Quay offers a different kind of luxury shopping in Antigua. This vibrantly colored historic area is a haven for art enthusiasts and others looking for one-of-a-kind, regionally produced souvenirs.
Each shop at Redcliffe Quay is a treasure trove, filled with locally produced goods. From stunning hand-crafted jewelry to vibrant Caribbean art, the craftsmanship that goes into each item is truly remarkable. It's an excellent place to find that special piece that embodies your Antiguan adventure.
Not to be missed is the pottery at Sea Island Trading. This boutique showcases beautiful ceramics, all handmade in Antigua. The effort and skill that goes into each piece are evident, making them not just souvenirs but true pieces of art.
Round off your visit with a meal at one of the Quay's quaint restaurants. Indulge in local cuisine, savor the beautiful ocean view, and relish the thought of your unique finds. At Redcliffe Quay, Antigua luxury shopping takes on a distinctly local flavor, blending the island's culture and charm with your retail therapy experience.
Woods Mall: Fashion and Accessories
Woods Mall is another must-visit for anyone seeking a superior Antigua luxury shopping experience. Located in St. John's, the island's capital, Woods Mall is known for its excellent selection of fashion and accessories stores.
Here, you can browse through an array of shops selling the latest styles from popular regional and international brands. Whether you're looking for casual beach attire or a chic dinner ensemble, Woods Mall has you covered. There is something for everyone in the mall's collection of apparel since it appeals to a wide range of tastes.
Beyond clothing, Woods Mall also offers a fantastic selection of accessories. Choose from stylish sunglasses, artisanal leather goods, and trendy footwear to complement your new outfits. Whatever your style or preference, Woods Mall is sure to have something that will catch your eye.
Shopping at Woods Mall isn't just about the goods – it's about the experience. The on-site cafés are the ideal place for a quick coffee or leisurely meal, and its cool, air-conditioned interior offers a welcome relief from the Caribbean sun. This guarantees a smooth and delightful shopping experience, especially when paired with the mall's attentive service from the helpful personnel.
Epicurean Fine Foods & Pharmacy: Gourmet Shopping Experience
If food is your idea of luxury, then Epicurean Fine Foods & Pharmacy is a must-visit during your trip to Antigua. This upscale grocery store offers a gourmet shopping experience unlike any other on the island.
The shelves at Epicurean are stocked with an array of local and imported goods. Whether you're in search of fresh organic produce, premium cuts of meat, or that elusive bottle of truffle oil, Epicurean likely has it. It's a haven for food lovers and anyone looking to enjoy a taste of the finer things while in Antigua.
Beyond groceries, Epicurean also has an impressive selection of wines and spirits. From well-known labels to unique, hard-to-find bottles, there's a drink to pair perfectly with your gourmet finds. Epicurean can supply the ingredients you need to make a dinner extraordinary or just indulgent enough to be remembered.
Finally, don't miss out on the store's bakery and deli section. From freshly baked bread to artisanal cheeses and charcuterie, these are the little luxuries that can elevate any meal. A trip to the grocery shop at Epicurean Fine Foods & Pharmacy is more like a tour of the world of gourmet cuisine right in the middle of Antigua.
FAQ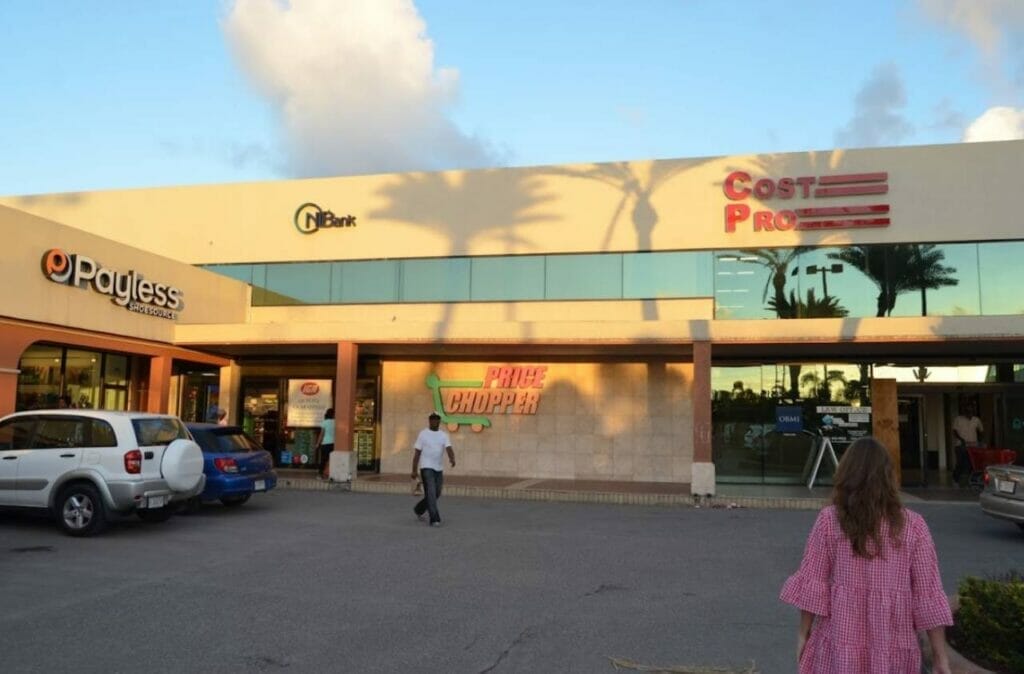 Does Antigua have designer stores?
Antigua is home to a range of designer stores, offering a delightful shopping experience for fashion enthusiasts. The island boasts renowned brands like Gucci, Prada, and Tiffany & Co., which can be found in luxury shopping destinations such as Heritage Quay and Woods Mall. Visitors can indulge in the latest fashion trends, fine jewelry, and high-end accessories, making Antigua a haven for those seeking designer shopping options in the Caribbean.
Does Antigua have shopping?
Absolutely!A variety of interests and preferences are catered to by Antigua's dynamic and diversified shopping sector. From duty-free shops and high-end boutiques to local artisan stores and souvenir markets, the island provides ample opportunities for visitors to explore and indulge in retail therapy. Whether you're in search of designer brands, unique local crafts, or gourmet delights, Antigua's shopping offerings are sure to satisfy every shopper's desires.
What is Antigua known for?
Beautiful beaches, pristine oceans, and a thriving Caribbean culture are just a few of Antigua's many attractions. The island is well-known for hosting the annual Antigua Sailing Week, which draws sailors from all over the world. Antigua is also celebrated for its historic sites, such as Nelson's Dockyard, a UNESCO World Heritage site, and Shirley Heights, known for its breathtaking views. Antigua has solidified itself as a well-liked vacation spot for leisure, outdoor activities, and cultural experiences because to its mild temperature, welcoming inhabitants, and rich legacy.