Antigua Honeymoon: Romantic Getaways in the Caribbean
Honeymoon: A once-in-a-lifetime experience deserves a sun-kissed adventure. Escape to Antigua, where warm Caribbean breezes and breathtaking beaches set the stage for your romantic journey.
From the moment you arrive at V.C. Bird International Airport, you'll be greeted with friendly smiles and efficient processes, ensuring a seamless transition into paradise. With a range of transportation options at your fingertips, you'll have the freedom to explore the island's hidden gems and create cherished memories together. Antigua's inviting locals, stunning sunsets, thrilling snorkeling adventures, and intimate dining experiences await your arrival. 
Let your love story unfold against the backdrop of this heavenly escape.
Arriving in Antigua
Your gateway to paradise 
As you step off the plane onto the tarmac at V.C. Bird International Airport, the warm Caribbean breeze instantly welcomes you to Antigua. The airport, located just a short distance from the capital city of St. John's, is the primary entry point for visitors. 
It offers modern facilities and efficient immigration and customs processes, ensuring a smooth arrival experience for honeymooners. After collecting your luggage, you can easily find transportation options such as taxis, car rentals, or private transfers to whisk you away to your dream honeymoon destination.
Greeted with warmth
Immigrations and customs process Antigua is known for its friendly and welcoming locals, and you'll experience this warmth right from the moment you arrive. The immigration and customs process is typically efficient, with courteous officers making your entry into the country a pleasant experience.
Keep your passport and travel documents readily available, and be prepared to provide information about your stay. Once cleared, you'll be ready to embark on your romantic journey in Antigua.
Transportation options
Taxis, car rentals, and private transfers Getting around Antigua is a breeze, thanks to the various transportation options available. Taxis are readily available at the airport and are a convenient way to reach your resort or explore the island. For those seeking more independence and flexibility, renting a car is a popular choice.
Several car rental agencies operate on the island, offering a range of vehicles to suit your preferences. Another option is to arrange private transfers through your resort or local transportation service. Whichever mode of transportation you choose, you'll have the freedom to explore the island at your own pace.
Romantic Activities and Experiences
Beach Bliss: Strolling Hand-in-Hand along Breathtaking Shores
Dickenson Bay: Take a leisurely stroll along the soft sands of Dickenson Bay, one of Antigua's most stunning beaches. Enjoy the gentle lapping of the turquoise waves and the warm embrace of the Caribbean sun as you walk hand-in-hand.
Half Moon Bay: Venture to the secluded beauty of Half Moon Bay, where tranquility and natural splendor abound. Walk along the pristine shoreline, admiring the untouched beauty and savoring the serenity of this hidden gem.
Dive into Love: Thrilling Snorkeling and Diving Excursions
Explore the Underwater Wonderland: Embark on a snorkeling or diving adventure and discover the vibrant marine life that thrives in Antigua's clear Caribbean waters. Swim hand-in-hand amidst colorful coral reefs, encounter tropical fish, and create cherished memories of shared underwater moments.
Antigua's Wreck Dives: For an exhilarating experience, explore the underwater shipwrecks that have become havens for marine life. Dive together into the depths of history and witness the fascinating transformation of these sunken treasures.
Sunset Serenade: Romantic Cruises and Toasts to Love
Sail into the Sunset: Set sail on a romantic sunset cruise, allowing the gentle sea breeze to embrace you and your partner as you watch the sky transform into a breathtaking palette of colors. Raise a toast to your love against the backdrop of the sparkling Caribbean Sea.
Catamaran Adventures: Embark on a private catamaran excursion, where you can bask in each other's company while cruising along the picturesque coastline. Enjoy the luxury of a personalized experience, savoring the magic of the sunset as you create everlasting memories.
Secluded Serenity: Private Picnics and Couples' Spa Treatments
Picnic on a Secluded Beach: Arrange a private picnic on a secluded beach, immersing yourselves in the tranquility of nature. Savor a gourmet meal together while surrounded by the pristine beauty and seclusion of your exclusive setting.
Indulgent Spa Experiences: Pamper yourselves with couples' spa treatments, designed to enhance relaxation and intimacy. Luxuriate in soothing massages, aromatic baths, and rejuvenating therapies, melting away any stress and immersing yourselves in pure bliss.
Adventures for Two: Horseback Riding, Hiking, and Yoga
Beachside Horseback Riding: Experience the thrill of horseback riding along Antigua's pristine shores. Enjoy the rhythmic sounds of hooves against the sand as you and your partner explore the beauty of the island's landscapes, creating unforgettable moments together.
Couples' Hiking and Nature Trails: Immerse yourselves in the lush landscapes of Antigua on a couples' hiking or nature trail adventure. Discover hidden waterfalls, breathtaking vistas, and the enchanting flora and fauna that make this Caribbean paradise a haven for nature lovers.
Sunset Yoga on the Beach: Embrace tranquility and serenity with a sunset yoga session on the beach. Unwind together, practicing gentle yoga poses as the sun sets, allowing the soothing sounds of the ocean to create a harmonious ambiance.
Romantic Dining: Starlit Dinners and Iconic Backdrops
Intimate Dinner under the Stars: Delight in a romantic dinner under the stars, either at your resort or at one of Antigua's charming waterfront restaurants. Indulge in delectable cuisine while sharing intimate conversations, creating memories that will last a lifetime.
Iconic Landmark Dining: Choose a restaurant with an iconic backdrop, such as the historic Nelson's Dockyard or overlooking the picturesque English Harbour. Dine in a setting infused with history and charm, adding a touch of enchantment to your romantic evening.
Capturing Love: Professional Photoshoots amidst Antigua's Beauty
Professional Photoshoot: Capture the essence of your love with a professional photoshoot amidst the stunning landscapes and iconic landmarks of Antigua. Create timeless images that reflect the beauty of your connection and serve as a lasting memento of your Antigua honeymoon.
Honeymoon Resorts and Packages
Antigua is home to an array of exquisite resorts that go above and beyond to cater to honeymooners. These resorts offer specialized honeymoon packages that are designed to enhance your romantic getaway and create lasting memories.
Upon arrival, you'll be greeted with a bottle of champagne, setting the tone for a celebration of your love. Indulge in couples' massages, where skilled therapists will pamper you and your partner, ensuring relaxation and rejuvenation.
To elevate the romance, many resorts in Antigua offer private candlelit dinners for two. Imagine being whisked away to a secluded spot on the beach or a stunning rooftop terrace, where you can savor delectable cuisine in an intimate setting under the twinkling stars. Additionally, some resorts provide personalized butler service, ensuring that your every need is attended to with care and attention to detail.
What sets these resorts apart is their access to exclusive and secluded beaches. With miles of pristine coastline at their doorstep, they offer a haven for honeymooners to bask in the tranquility of their surroundings.
When selecting your accommodation, take the time to explore the different honeymoon packages available. Each resort offers its own unique blend of luxury, privacy, and romantic experiences. By choosing a tailored package, you can add an extra layer of luxury and romance to your stay, ensuring that your Antigua honeymoon is nothing short of extraordinary.
Tips for Planning a Memorable Trip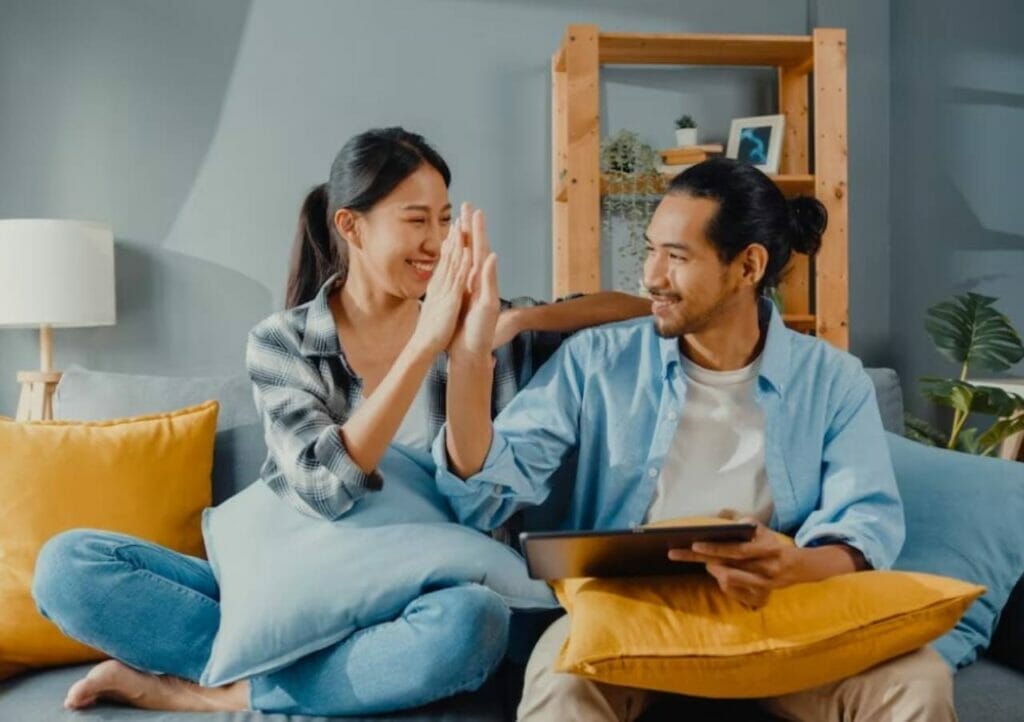 To make the most of your Antigua honeymoon, here are a few tips to keep in mind. First, consider visiting during the off-peak season (May to November) when prices are generally lower, and the island is less crowded. Second, pack essentials such as sunscreen, insect repellent, and light, breathable clothing suitable for the tropical climate.
Don't forget to bring swimwear, as you'll want to take advantage of the stunning beaches and swimming opportunities. Lastly, take the time to research and plan your activities in advance, ensuring you don't miss out on any must-see attractions or experiences. With proper planning, your Antigua honeymoon will be a truly unforgettable experience.
FAQ
How much is a honeymoon in Antigua?
The cost of a honeymoon in Antigua can vary depending on various factors such as the time of year, duration of stay, choice of accommodations, and desired activities. On average, honeymoon packages in Antigua can range from $3,000 to $10,000 or more. Budget-conscious options include all-inclusive resorts offering comprehensive packages that cover accommodations, meals, and some activities, while higher-end options may include luxury amenities, private services, and exclusive experiences. It's advisable to research and compare different packages to find the best fit for your budget and honeymoon preferences.
Which is the best part of Antigua to stay?
Antigua offers several enchanting areas to stay for a honeymoon, each with its own unique charm. The southwestern coast, particularly Jolly Harbour and Darkwood Beach, is known for its picturesque beaches and calm waters, ideal for relaxation and romantic strolls. For a vibrant atmosphere with lively restaurants and nightlife, the capital city of St. John's and nearby Dickenson Bay provide a bustling setting. Alternatively, the southeast coast, including English Harbour and Nelson's Dockyard, offers a historic ambiance with captivating views and a sense of seclusion. Ultimately, the best part of Antigua to stay for your honeymoon depends on your personal preferences and the type of experience you desire.
How much is a honeymoon package?
The cost of a honeymoon package in Antigua can vary depending on the resort, package inclusions, and desired level of luxury. All-inclusive honeymoon packages typically start around $3,000 and can go up to $10,000 or more for higher-end offerings. These packages often include accommodations, meals, beverages, select activities, and romantic amenities. Luxury resorts may offer exclusive packages with added perks, such as couples' spa treatments, private dining experiences, and personalized services. It's recommended to research different resorts and their honeymoon packages to find the one that aligns with your budget and fulfills your romantic aspirations.