Antigua Car Rental 2023: How to Rent a Car in Antigua
Unlock the full potential of your Antigua vacation by renting a car. Say goodbye to rigid schedules and hello to the freedom of exploring at your own pace. Discover hidden gems and breathtaking views that are off the beaten path, making your adventure truly unforgettable.
However, learn how to pick the best rental business, comprehend the driving standards, traverse the road system, and ensure a secure and stress-free experience before you get on the road.
From must-visit destinations to parking tips and alternative transportation options, we've got you covered with all the essential information for a remarkable journey through Antigua.
| Car Rental Agency | Rating | Reviews | Location | Hours | Phone |
| --- | --- | --- | --- | --- | --- |
| Drive-A-Matic Car Rentals | 4.9 | (104) | St John's, Antigua & Barbuda | 8AM to 10PM | +1 268-562-8900 |
| Pete's Taxi and Car Rentals | 4.9 | (46) | St. Phillip's, AG, ISO 3166-1, Antigua & Barbuda | Open 24 hours | +1 268-773-2206 |
| TG Car Rental | 4.7 | (54) | St John's, Antigua & Barbuda | Open 24 hours | +1 268-724-6823 |
| Comfort Car Rentals | 4.9 | (23) | St John's, Antigua & Barbuda | 9AM to 10PM | +1 268-720-9675 |
| Sunny Rentals | 4.8 | (28) | St. MARY'S, Antigua & Barbuda | 8AM to 10PM | +1 268-764-7610 |
The Benefits of Renting a Car in Antigua
Renting a car in Antigua can significantly enhance your vacation experience. The convenience of setting your own itinerary, free from the constraints of public transportation schedules or tour group timelines, is unbeatable. You get to explore Antigua's beautiful landscapes, vibrant local markets, and hidden gems at your own pace and on your own terms.
Additionally, having your own vehicle enables you to reach places that public transportation often misses. Imagine parking your car beside a secluded beach, or driving up to a stunning viewpoint that only locals know about. With a rental car, these unique experiences become possible, making your Antigua adventure unforgettable.
Here are some examples of the benefits of renting a car in Antigua:
Flexibility: You have the freedom to make your own plans and discover Antigua at your own speed when you rent a car. You can decide when and where to go, without being restricted by public transportation schedules or the limitations of organized tours.
Easy Access to Remote Locations: Antigua is home to many breathtaking spots that are off the beaten path. By renting a car, you can easily access these remote locations and hidden gems that may not be easily reachable by public transportation. Having your own vehicle provides you the chance to explore these less-traveled regions, whether it's a remote beach, a beautiful hiking route, or a delightful hamlet nestled away in the countryside.
Scenic Drives: Antigua is renowned for its stunning landscapes, and driving around the island provides you with the chance to experience its natural beauty up close. Renting a car allows you to embark on scenic drives along coastal roads, through lush rainforests, and past picturesque countryside vistas. You can stop whenever you want to take photos, admire the scenery, or simply soak in the beauty of the island.
Convenience for Shopping and Dining: Having a rental car makes it convenient to explore local markets, visit various restaurants, and try out different dining experiences across the island. You can easily transport your purchases, sample local cuisine, and indulge in the vibrant food scene of Antigua without worrying about carrying bags or relying on public transportation.
Independence: You have the freedom to travel wherever you want, anytime you want, when you have a car. You're not dependent on tour groups or public transportation schedules, allowing you to tailor your trip to your specific interests and preferences. Having a rental car provides you the flexibility to do anything you want, whether it is to spend the entire day at one particular beach, visit many sights in one day, or make impromptu detours.
Convenience for Accommodations: If your accommodations are distant from well-known tourist destinations or are challenging to get to by public transportation, renting a car may be extremely beneficial. It ensures that you can get to and from your lodge with ease and that you are free to explore other parts of the island without being restricted.
Overall, renting a car in Antigua offers numerous benefits, including the freedom to set your own itinerary, access remote locations, embark on scenic drives, and enjoy a convenient and independent travel experience. It enables you to maximize your time on the island and make priceless memories.
Choosing the Right Rental Car Company
While numerous rental car companies operate in Antigua, selecting the right one can make a huge difference in your overall experience. Consider factors such as customer reviews, fleet variety, pricing, and company policies before making a decision. Don't hesitate to ask about additional services such as road-side assistance, GPS availability, or flexible pick-up and return options.
It's also important to check whether the company has transparent pricing with no hidden costs. A good rental company should provide clear information about taxes, insurance options, fuel policies, and other fees. Doing your homework before choosing a car rental company can save you from unnecessary stress and unexpected expenses.
Understanding the Driving Requirements in Antigua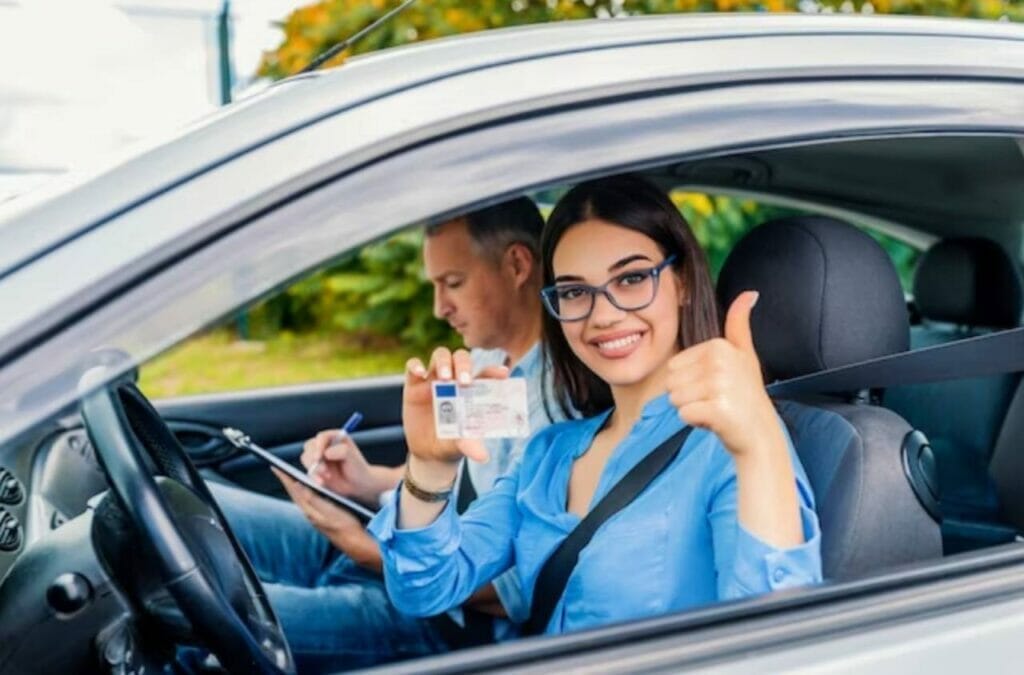 You must have a current driving license from your home country in addition to a temporary Antiguan driving permit, which can be purchased locally for a modest charge, if you intend to drive while visiting Antigua. If your driver's license is not in English, you might additionally need an international driving permit (IDP).
Remember that driving is done on the left side of the road in Antigua, much like in the UK, therefore tourists from right-hand driving nations may need to make some adjustments. To guarantee a safe driving experience, it's also crucial to become familiar with the local traffic laws and signage.
Here are some important points to understand about driving requirements in Antigua:
Valid Driving License: To drive in Antigua, you must have a valid driver's license from your home country. The license should be in good standing and not expired. Whenever you are driving, be sure to have your license with you.
Temporary Antiguan Driving Permit: You'll require a temporary Antiguan driving licence in addition to your home country's driver's license. This permit can be obtained locally upon arrival in Antigua for a small fee. It is a legal requirement and allows you to drive in the country during your stay.
International Driving Permit (IDP): Before visiting Antigua, it is advised to get an International Driving Permit (IDP) if your driver's license is not in English. The IDP serves as a translation of your license and helps authorities in Antigua understand the details of your license. It is recommended to carry both your IDP and your original driving license when driving in Antigua.
Driving on the Left-Hand Side: Driving is done on the left side of the road in Antigua, much like in the UK. This may be different from the driving orientation in some countries, especially those with right-hand driving. Visitors from right-hand driving countries should be prepared to adjust to driving on the left and pay extra attention to road positioning and traffic flow.
By understanding and following these driving requirements and guidelines, you can have a safe and enjoyable driving experience in Antigua. Remember to always prioritize safety and be mindful of local driving customs and conditions.
Exploring Antigua's Road Network
Antigua boasts a varied road network, from well-paved highways to rural dirt tracks. The main thoroughfares, like the one that round the island, are typically well-maintained and simple to follow. However, smaller roads, especially those leading to remote beaches or attractions, can be uneven and may require cautious driving.
While Antigua's roads are fairly straightforward, they are often unmarked. Therefore, having a reliable map or GPS is crucial. Be prepared for the occasional pot-hole or livestock crossing, and always take extra caution when driving after dark as road lighting can be limited in some areas.
Tips for Driving in Antigua
It may be different from how you're used to driving in Antigua, especially if you've never driven on the left side of the road previously. It is advisable that you spend some time getting used to the automobile and the roads before going very far. Never forget to buckle up, both for your personal safety and because it's the law.
Additionally, don't be shocked to discover that local drivers frequently use their horns to indicate, say hello to, or warn approaching traffic of a blind bend. Getting used to these local customs can help make your driving experience more enjoyable and less stressful.
Rental Car Rates and Insurance Options
Antigua's automobile rental rates may differ significantly depending on the sort of vehicle you choose, how long you borrow it for, and the season. Generally, rates are higher during peak tourist season, from December to April. Remember to book in advance to secure the best deal and ensure your preferred vehicle's availability.
Insurance is a critical aspect of car rental that you shouldn't overlook. The majority of businesses provide a range of insurance choices, from straightforward third-party insurance to comprehensive insurance that includes theft and damage. Carefully consider your alternatives, then decide which one will provide you the most driving comfort.
Booking a Rental Car in Antigua
Booking your rental car in advance can offer numerous advantages. Not only does it secure your vehicle of choice, but it often also results in better rates. You can book your car online through the rental company's website or via various car rental comparison websites. Make sure to review the booking terms and conditions and understand the cancellation policy.
When making your booking, don't forget to consider additional features you might need, such as child seats, GPS, or extra driver options. These features are often available upon request and may incur additional fees.
Picking Up and Returning Your Rental Car
When you visit the rental office to pick up your car, bring your identification, a credit card, and the reservation confirmation with you. Inspect the car carefully for any pre-existing damage and ensure it's noted on the rental agreement to avoid potential disputes when you return the car.
Returning the car is typically straightforward. Ensure the car is clean and has the agreed fuel level. Also, plan your return time carefully, considering potential traffic or delays. Late returns can result in additional charges.
Exploring Antigua by Car: Must-Visit Destinations
With your rental car, you're ready to explore Antigua's top destinations. Visit Nelson's Dockyard National Park for a dose of history and stunning views, or take a drive to Shirley Heights for an unbeatable panorama of the island. Don't miss the vibrant St. John's city, and make sure to visit some of the island's 365 beaches – one for each day of the year!
Off the beaten track, you can discover local markets, charming villages, and secluded coves. Just remember, the beauty of having a car is the freedom to explore and make spontaneous stops whenever something catches your eye.
When exploring Antigua by car, here are some must-visit destinations that you shouldn't miss:
Nelson's Dockyard National Park: Located in English Harbour, Nelson's Dockyard National Park is a historical gem. Explore the beautifully restored Georgian-era naval dockyard, which is a UNESCO World Heritage site. Enjoy the picturesque views of the marina, visit the museums, and stroll through the charming colonial buildings.
Shirley Heights: Drive up to Shirley Heights for a breathtaking panoramic view of Antigua. This viewpoint offers stunning vistas of English Harbour, the coastline, and neighboring islands. It's particularly popular on Sundays when the area comes alive with live music, barbecues, and a vibrant atmosphere.
St. John's: The capital city of Antigua, St. John's, is a vibrant and bustling hub. To discover the neighborhood stores, markets, and historical monuments, leave your car parked and go for a stroll around the vibrant streets. Visit the iconic St. John's Cathedral, the Museum of Antigua and Barbuda, and indulge in the local cuisine at the various restaurants and cafes.
Antigua's 365 Beaches: Antigua is renowned for its stunning beaches, and with a rental car, you can easily explore the island's 365 beaches—one for each day of the year. Some popular beaches include Dickenson Bay, Jolly Beach, Half Moon Bay, and Darkwood Beach. Take your time to relax, swim, snorkel, or simply soak up the sun on these pristine shores.
Local Markets and Villages: Drive off the beaten track to discover the authentic side of Antigua. Explore the local markets, such as the bustling Saturday Morning Market in St. John's, where you can find fresh produce, crafts, and local delicacies. Drive through the charming villages of Fig Tree Drive, Liberta, or Parham to experience the local culture and interact with friendly residents.
Secluded Coves: With a rental car, you have the freedom to seek out hidden gems and secluded coves around the island. These tucked-away spots offer tranquil surroundings and pristine natural beauty. Imagine finding a quiet cove to enjoy a picnic, snorkel in crystal-clear waters, or simply relax with a book while surrounded by untouched nature.
Keep in mind that one benefit of driving about Antigua is the freedom to stop anywhere you choose and do side trips. Keep an eye out for roadside attractions, scenic viewpoints, and interesting landmarks. Embrace the freedom of the open road and create your own unique Antigua adventure!
Navigating Antigua's Parking and Traffic
The majority of Antigua's hotels, eateries, and tourist sites have enough parking places, making parking typically hassle-free. However, in more crowded areas such as St. John's city center, finding a spot might require a bit of patience. It's also essential to observe any parking signs to avoid fines.
Antigua has generally little traffic, however during rush hours in metropolitan areas, it can get backed up. Be cautious of sudden stops and pedestrians, especially near schools and markets. Road conditions can deteriorate quickly during rainy weather, so always adjust your speed accordingly.
Safety Considerations for Renting a Car in Antigua
Safety should always be your priority when renting a car. Never leave your belongings visible in the parked car, and always lock your vehicle, even if stepping away for a short time. Although Antigua is generally safe, it's still wise to avoid driving in remote areas after dark.
Always buckle up when driving, and make sure all passengers do the same. Respect speed limits and never drink and drive. If you're unfamiliar with the route, avoid rushing and take your time to navigate the roads safely.
Alternative Transportation Options in Antigua
Although renting a car offers great flexibility, it's not the only way to explore Antigua. The island has a reliable network of taxis, and rates are usually reasonable, although you should agree on the fare before starting your journey. Public buses are also an option and offer a unique way to experience local life, though they may not cover all tourist sites.
Alternatively, for those preferring an active approach, cycling or walking can be a great way to explore smaller areas. Just keep in mind to drink plenty of water and wear sunscreen!
Antigua Car Rental FAQ
Can Tourists Drive In Antigua?
As long as they have a current driving license from their home country and receive a temporary Antiguan driving permit, visitors are permitted to drive in Antigua. The temporary permit can be obtained locally for a small fee, enabling tourists to legally drive and explore the island during their visit.
How Much Does It Cost To Rent A Car For A Day In Antigua?
Depending on the kind of car, the rental company, and the season, renting a car for a day in Antigua might cost different amounts. A basic automobile rental should cost between $40 and $80 per day on average. However, luxury or specialty vehicles may have higher rates. To get the greatest bargain, it is a good idea to check costs from several rental companies.
Do You Need A Car In Antigua?
While public transportation options exist in Antigua, having a car can greatly enhance your experience and provide more convenience and flexibility. With the aid of a rental car, you can easily tour the island, go to distant locations, see numerous attractions in one day, and have the freedom to create your own timetable. It is recommended to consider renting a car to make the most of your time and fully explore Antigua's offerings.