Antigua Adventure Tours: Excitement and Adrenaline in Paradise
Are you ready for a high-octane adventure in paradise? Look no further than Antigua Adventure Tours!
From zip-lining through lush rainforests to racing across rugged landscapes on ATVs, Antigua offers thrilling experiences for everyone. Explore the serene coastline on a kayak or paddleboard, immerse yourself in eco-tours and hiking through tropical forests, and visit the magnificent Frigate Bird Sanctuary. With safety as a top priority, experienced guides will ensure your enjoyment and provide fascinating insights into Antigua's natural wonders. 
Pack your sense of adventure and get ready to create unforgettable memories in this tropical paradise!
| Adventure Activity | Description |
| --- | --- |
| Zip-lining | Experience the thrill of soaring through Antigua's lush rainforest canopy. Enjoy breathtaking views, encounter native animals, and feel the adrenaline rush as you zip line above the island. No experience is needed as experienced guides provide training and ensure safety throughout the adventure. |
| ATV Adventures | Race across Antigua's rugged landscapes on an ATV tour. Explore diverse terrains, from winding forest trails to coastal paths with ocean views. No prior experience is required as expert guides provide comprehensive training and ensure safety. Gain insights into Antigua's ecology and history while enjoying the excitement of off-road exploration. |
| Kayaking | Explore Antigua's tranquil coastline on a kayak. Suitable for both beginners and experts, kayaking allows you to discover hidden coves and encounter marine life in crystal-clear waters. Experience the beauty of Antigua's surroundings and enjoy a peaceful nature immersion. |
| Paddleboarding | Stand on a paddleboard and glide over the calm turquoise waters surrounding Antigua. Enjoy a panoramic perspective of the island and observe marine life beneath the surface. Paddleboarding is a unique way to explore the coastline and offers a serene and immersive experience for both novice and experienced paddlers. |
| Eco-Tours and Hiking | Immerse yourself in Antigua's unspoiled natural beauty with eco-tours and hiking. Trek through dense rainforests, volcanic landscapes, and scenic viewpoints. Capture postcard-worthy sights and learn about the island's flora and fauna from professional guides. Visit the Frigate Bird Sanctuary for a unique wildlife experience accessible only by boat. |
Zip-lining and ATV Adventures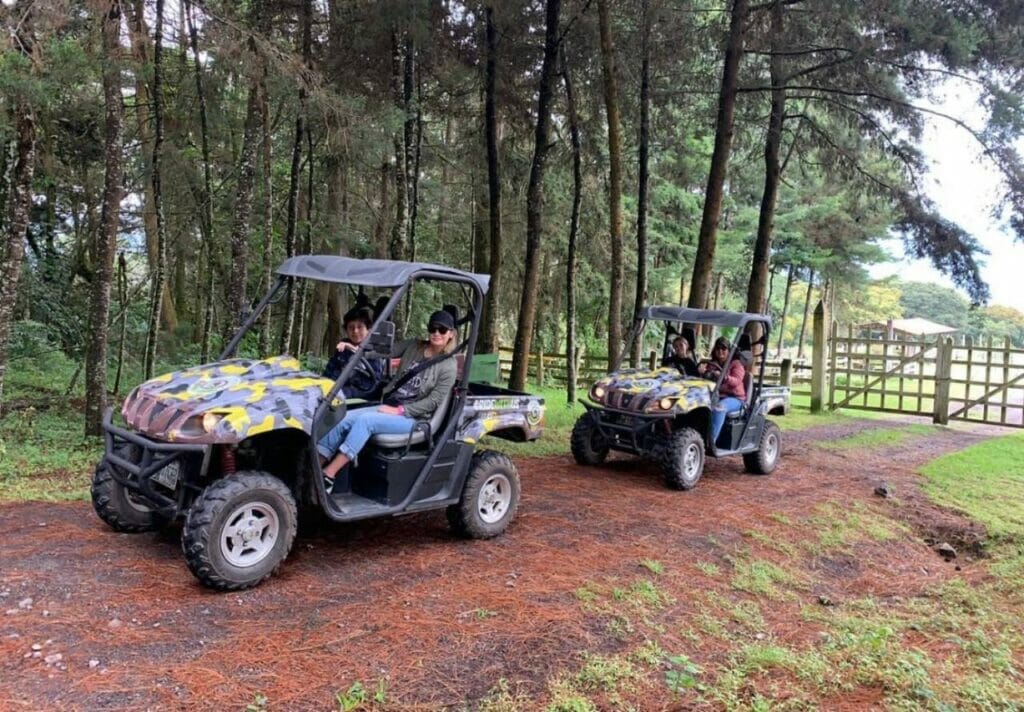 Strap in and prepare to soar through the canopy of Antigua's lush rainforest. There's no experience quite like zip-lining, and Antigua offers one of the best settings in the world for it. Zoom through the treetops, seeing sights of native animals and enjoying an adrenaline rush as you take in the island from above.
Another way to get your heart racing is with an ATV tour. Imagine racing across the rugged landscape, dust kicking up behind you as you traverse the diverse terrain of the island. From the winding forest trails to the coastal paths with breathtaking ocean views, an ATV tour is a thrilling way to explore Antigua's off-road beauty.
Furthermore, both zip-lining and ATV tours are led by experienced guides who ensure not just your safety, but also share fascinating stories and facts about Antigua's ecology and history. And the best part? No experience is needed! The expert guides give extensive training to guarantee that everyone can enjoy these high-octane expeditions, regardless of ability level.
In conclusion, for adrenaline junkies, zip-lining and ATV tours are an absolute must when visiting Antigua. Not only will you be able to visit portions of the island that are not normally accessible by traditional methods, but you will also be able to do so in the most exhilarating way imaginable.
Kayaking and Paddleboarding
Antigua, being an island, is surrounded by calm turquoise waters that are perfect for aquatic adventures. Kayaking and paddleboarding are excellent ways to explore Antigua's tranquil shoreline and are appropriate for both novice and expert paddlers.
Imagine paddling at your own pace, exploring hidden coves, or floating alongside sea turtles in crystal-clear waters. The waters around Antigua are teeming with diverse marine life, which makes kayaking and paddleboarding not just adventurous but also an immersive nature experience.
Paddleboarding, in particular, is a unique way to explore Antigua's coastline. Standing on the board, gently gliding over the water, offers a panoramic perspective of the island and the sea. As you glide along, you might even catch a glimpse of a stingray or a colorful school of fish below the surface.
Lastly, for a truly magical experience, consider embarking on a sunset kayak or paddleboard tour. You'll get to see Antigua's stunning countryside in a whole new light as the sun sets below the horizon, painting the sky in orange and pink colors.
Eco-Tours and Hiking
Antigua's unspoiled natural beauty goes beyond its white-sand beaches and clear waters. The island's lush landscapes and tropical woods are ideal for eco-tours and trekking, making it a nature lover's delight.
Hiking trails meander through dense rainforests, across volcanic landscapes, and up to scenic viewpoints. One such viewpoint is Shirley Heights, which offers panoramic vistas of the island. Remember to bring your camera, because the sights you'll encounter are truly postcard-worthy.
Eco-tours, on the other hand, are guided excursions that provide a comprehensive look at Antigua's unique flora and wildlife. A professional guide will introduce you to the native plant and animal species as you learn about the island's unique environment.
Finally, one unique eco-tour experience in Antigua is visiting the Frigate Bird Sanctuary in Barbuda. Accessible only by boat, this sanctuary is home to one of the largest frigate bird colonies in the world. This eco-adventure captures the essence of Antigua's natural splendor and is a must-see for bird watchers and wildlife aficionados.
Safety Measures and Tips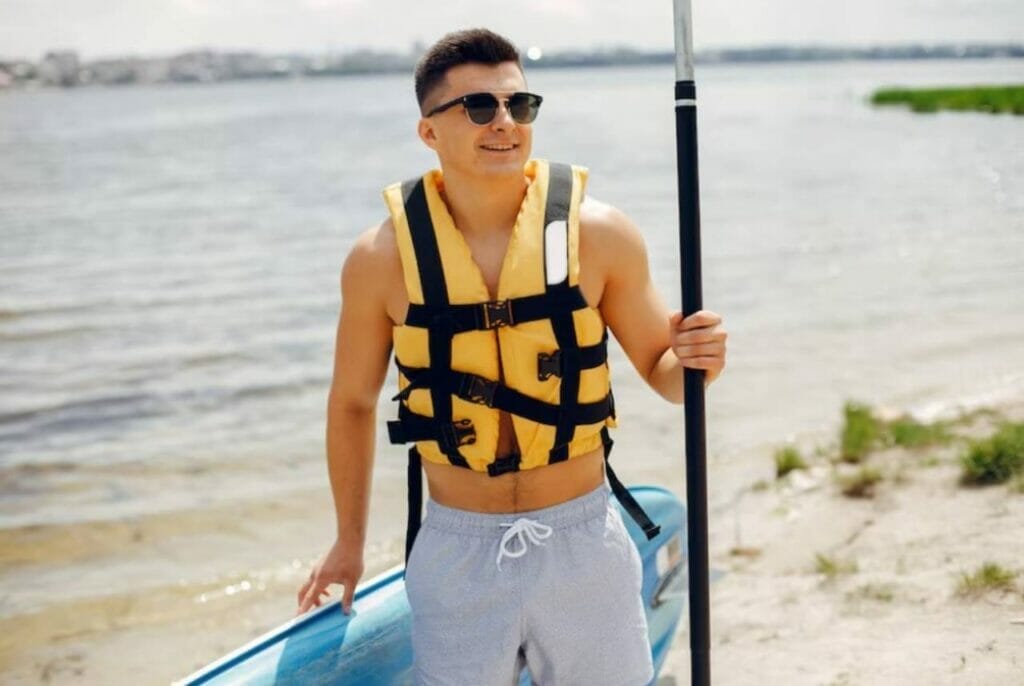 When embarking on any adventure tour, safety should always be your primary concern. Fortunately, Antigua's tour operators prioritize guest safety and adhere to international safety standards. Regardless of the activity, whether it's zip-lining, ATV riding, or kayaking, you will be equipped with appropriate safety gear and given a comprehensive safety briefing before you start.
In terms of clothing, opt for comfortable, weather-appropriate attire. Quick-drying clothes are ideal for water-based activities and don't forget your swimwear. For hiking or ATV rides, wear sturdy footwear that offers a good grip. Don't forget sunscreen, a hat, and sunglasses to protect against the Caribbean sun. Insect repellent might also come in handy for forest-based adventures.
Hydration is essential when you're out exploring in a tropical climate. It is advised that you bring a reusable water bottle on all of your trips. Most tour operators encourage sustainable practices and will happily refill your water bottle.
Finally, while the goal of adventure tours is to get your adrenaline pumping, it's crucial not to push beyond your limits. If you feel uncomfortable at any point during the activity, inform your guide immediately. They're there to make sure you have a fun and safe time.
Best Time to Visit
Antigua is blessed with a tropical maritime climate, meaning it's warm and welcoming year-round. However, there are certain times of the year that might enhance your adventure tour experience.
The dry season, which lasts from December to April, is regarded as the finest time to visit Antigua. The weather is mostly bright and dry during these months, making them ideal for outdoor activities. Whether you're zipping through the forests or paddling in the waters, clear skies will enhance your experience.
However, visiting in the wet season, between June and November, has its perks too. The rainforest is especially lush during these months, and rainfall usually occurs in short, heavy showers rather than all-day downpours. Plus, the wet season corresponds with the off-peak tourist season, so you might find fewer crowds on the trails and in the water.
Remember that the Caribbean has a hurricane season that lasts from June to November. While hurricanes are not common in Antigua, it is always a good idea to check the weather forecast and heed any advice from local authorities and tour providers.
Adventure Tours for Different Skill Levels
Antigua's adventure tours cater to a wide range of skill levels. If you're new to outdoor adventure activities, fear not. Many of the activities, like zip-lining and ATV riding, do not require any prior experience. Comprehensive teaching is provided at the outset, and experts will accompany you every step of the way to assure your comfort and safety.
For intermediate adventurers, kayaking and paddleboarding might be an excellent choice. While beginners can enjoy these activities near the shore, those with more experience can take on the challenge of open water exploration, paddling to nearby uninhabited islands or hidden coves.
Remember, the aim of these adventure tours is to enjoy the beautiful Antiguan outdoors. Choose activities that suit your comfort and skill level, and don't hesitate to ask tour operators for advice. Antigua has an experience for everyone, whether you're an adrenaline addict or a first-timer seeking for a thrill.
Local Companies Offering Adventure Tours
When it comes to Antigua adventure tours, several local companies have built stellar reputations for their service, safety standards, and of course, the thrill factor.
One of the most popular companies for zip-lining is the Antigua Rainforest Canopy Tour. They offer a variety of tours for different skill levels, and their experienced guides will take you zipping through the forest with ease. If you're looking for an ATV adventure, look no further than Island Routes. They provide well-maintained cars and will accompany you on some of Antigua's most stunning off-road tracks.
For water-based adventures, Antigua Paddles is a go-to for kayak and paddleboarding excursions. They provide guided excursions of Antigua's tranquil mangroves and hidden beaches, as well as snorkeling possibilities. Another great option is Paddles Snorkel and Kayak Eco Adventure, which offers a fantastic mix of kayaking, snorkeling, and even a little bit of hiking.
For hikers and nature lovers, the Eco Tour by Eli's Adventure Antigua comes highly recommended. Their knowledgeable guides lead you through the island's diverse landscapes, providing fascinating insights into Antigua's ecosystem along the way.
Remember, booking with reputable tour companies not only ensures a high-quality experience but also supports the local economy. Plus, their intimate knowledge of the island often means you'll discover hidden gems that you might not find on your own. Whichever company you choose, rest assured that Antigua's adventure tour operators are dedicated to helping you create unforgettable memories.
FAQ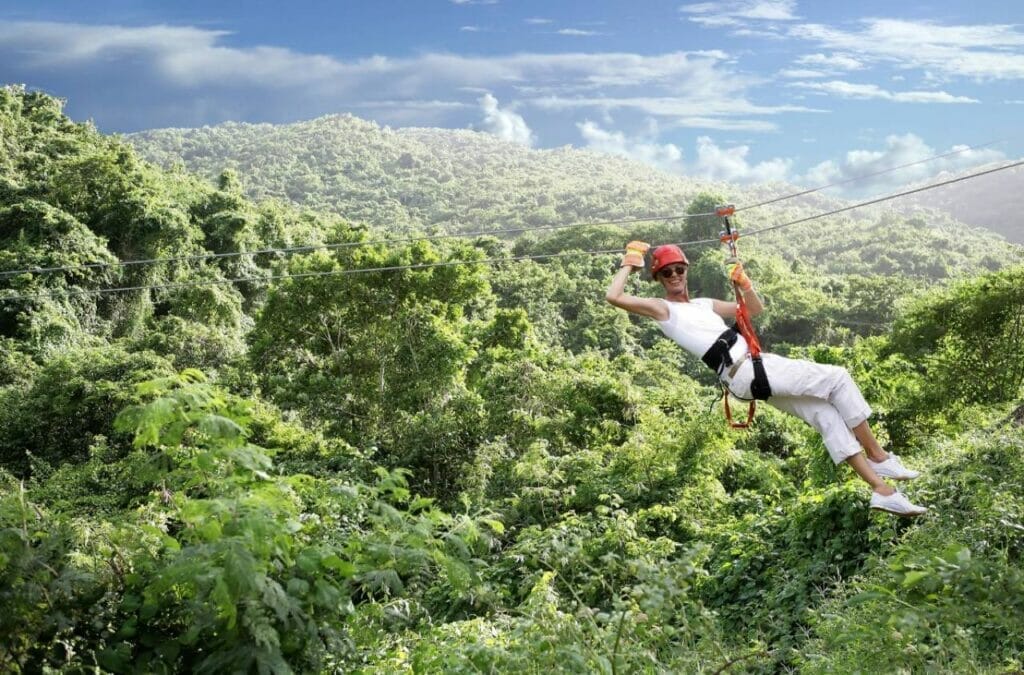 Does Antigua have zip lining?
Antigua offers exhilarating zip-lining experiences for adventure enthusiasts. With its lush rainforests as a backdrop, visitors can soar through the treetops, experiencing the thrill and adrenaline rush of zip-lining. This popular activity provides a unique perspective of Antigua's stunning natural beauty, making it a must-try adventure for those seeking excitement and breathtaking views.
How tall is the zip line in Antigua?
The height of the zip line in Antigua varies depending on the specific tour and location. Zip lines can range in height from a few meters to more than 30 meters, allowing people to glide through the trees and feel the excitement of being hung far above the earth. The varying heights of the zip lines offer different perspectives and enhance the overall adventure of zip-lining in Antigua.